I watched Pig on VOD this week (you can read Vince Mancini's review here) and found it to be a decadent feast for the senses. It was also a damn good (though very dark) food movie. I'm no Vince, but if you want my opinion, I feel like you should definitely watch it yourself this weekend wherever you stream your movies.
It might have caused me to miss some narrative threads, but while watching this film about a man's obsession with a truffle hog all I could think was, "Wow, I really want to eat truffles. Like… right now." Thankfully, it's black truffle season in Europe and I can get some prime bulbs from Italy pretty easily. (There are some perks to living in Germany, to be sure.)
My craving brought me back to one of my favorite pasta recipes of all time: Tagliatelle al Tartufo. The primarily Roman dish is one I always, always eat multiple times whenever I'm in Rome (assuming I'm there during the right season, that is). That late summer harvest of black truffles feels light and earthy while still reminding you that a colder, darker fall is not far away.
For my recipe, I'm sticking close to a recipe I learned during a pasta-making course in Bologna. It's fresh, buttery, and full of layered black truffle goodness. It's also fast. You make this in the time it takes to cook the fresh pasta, so around five minutes flat.
In short, it's the perfect dish to make before you sit down to stream Pig this weekend.
Tagliatelle al Tartufo
Ingredients:
1-lb. fresh tagliatelle
2 black truffles
2-oz. unsalted, high-quality butter
1-oz. Grana Padano cheese plus more for serving
Sea Salt
Black Pepper
This is enough to feed four easily, or six if you're doing courses. I'm using a fresh black truffle from Northern Italy. It's not terribly expensive but it's not cheap either.
The rest is dead simple: Great Italian butter, fresh pasta, 20-month-old Grana Padano cheese (you can sub good parm if needed), and salt and freshly cracked black pepper. That's really it.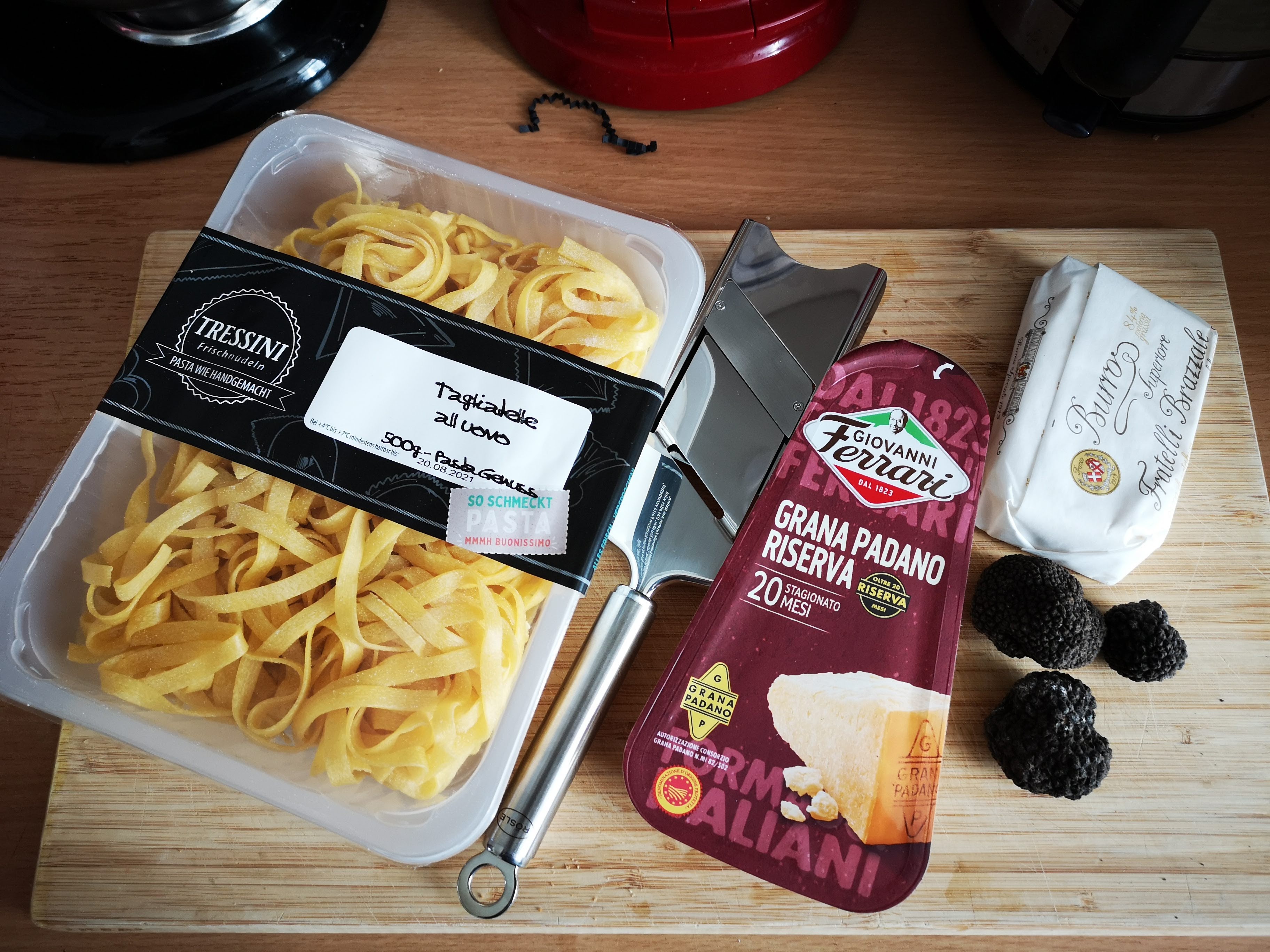 What You'll Need:
Large pasta pot
Sautee pan
Fine grater
Truffle shaver
Tongs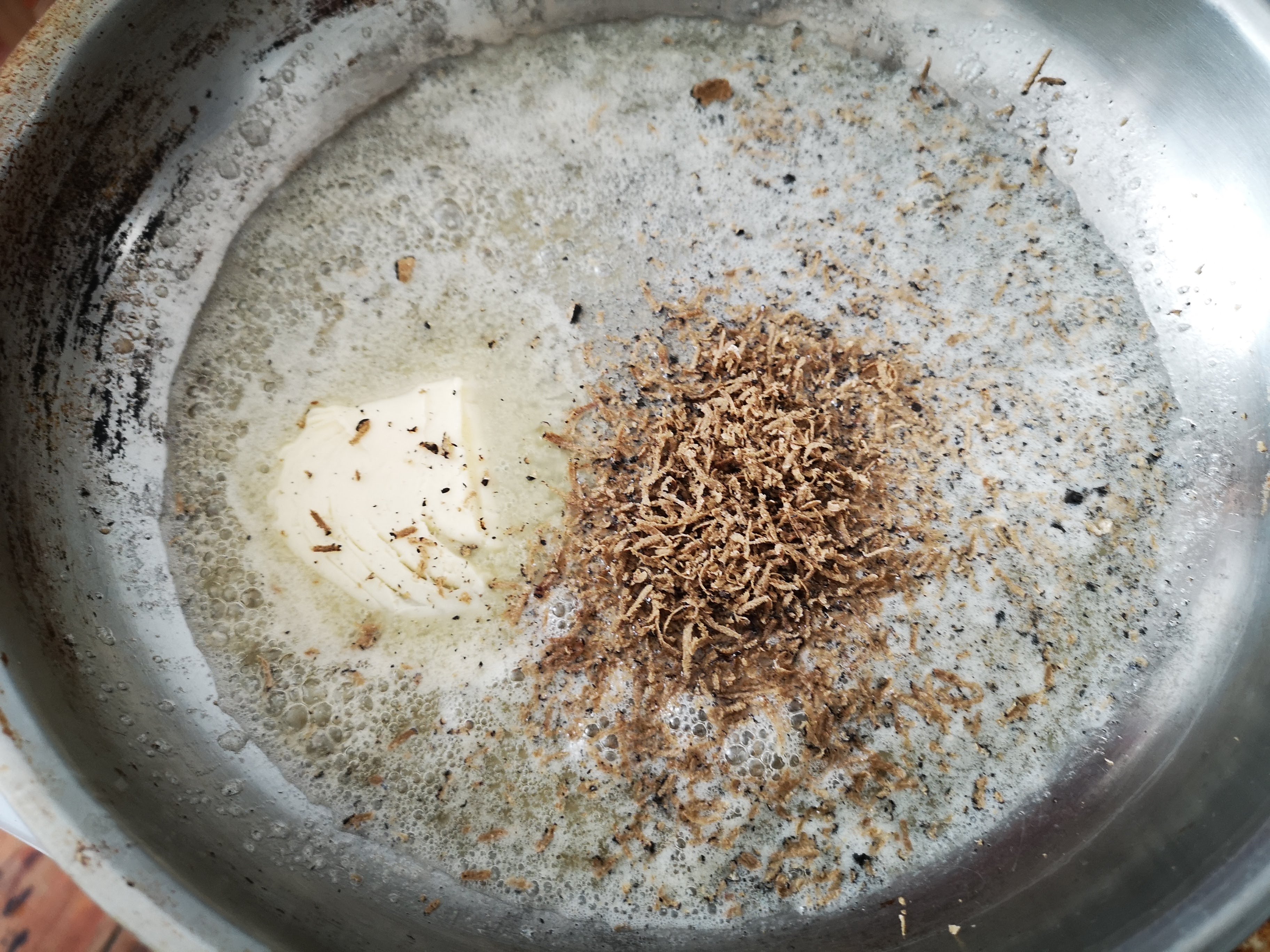 Method:
Bring a large pasta pot of water to a boil with a large punch of salt.
Bring the sautee pan up to heat.
Add the pasta to the water and use the tongs to stir. Cook for two to three minutes.
In the meantime, melt the butter in the pan until it just starts to bubble.
Grate one, small black truffle directly into the butter. Kill the heat and toss the truffles in the butter. Add a large pinch of salt.
Use the tongs to bring the pasta from the water directly into the pan.
Add the cheese and start to toss the pasta in the butter to create a silky sauce. Add in small spoonfuls of pasta water to keep the sauce light and creamy.
Season with salt and pepper to taste.
Roll the pasta into a waiting bowl.
Hit the pasta with a little more cheese and pepper.
Shave 1/2 of a black truffle over the pasta.
Serve immediately.
Bottom Line: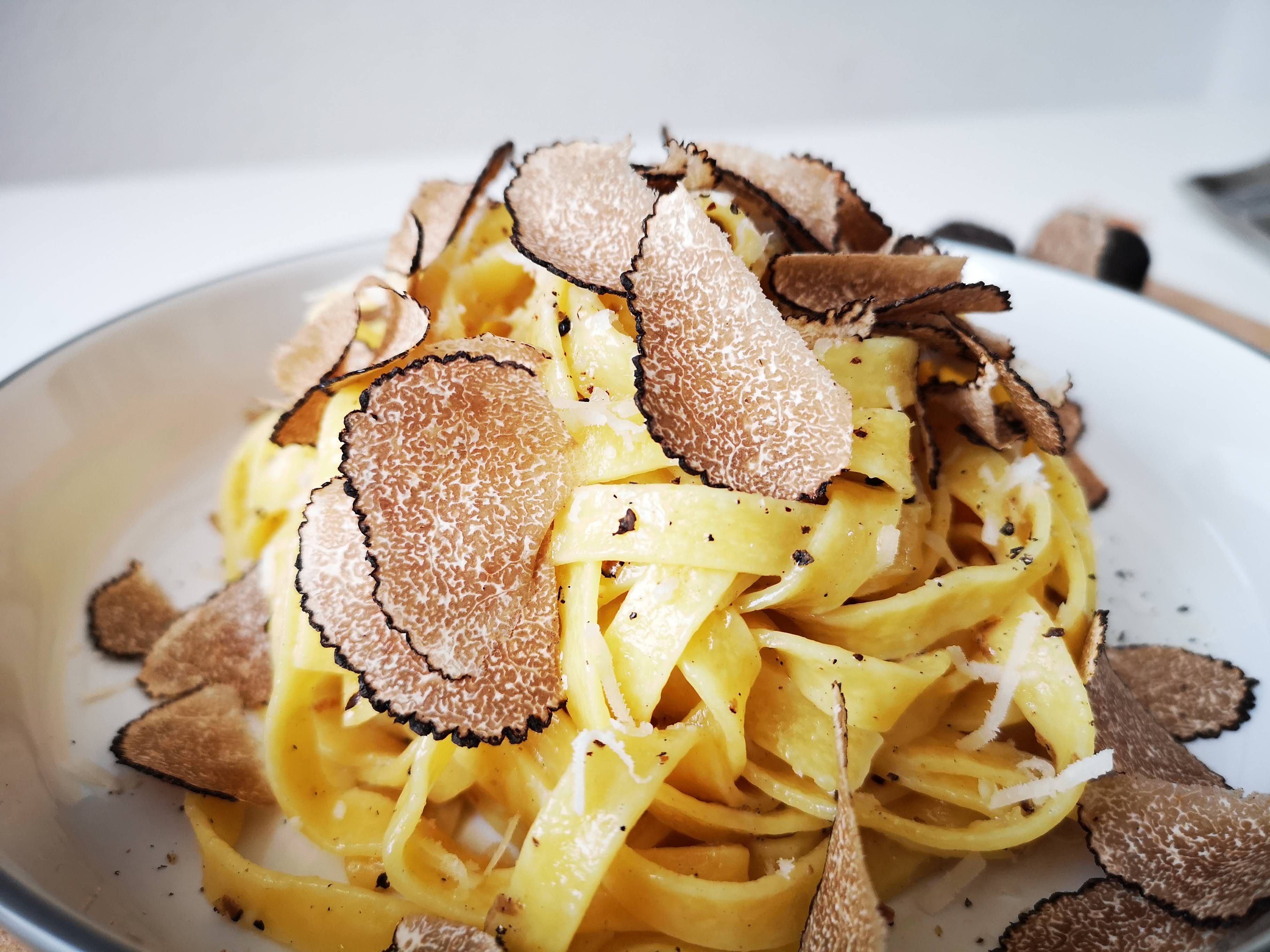 The beauty of this dish is how light it is. The butter and pasta water create this thin yet just-creamy-enough pasta sauce that's a delicious delivery mechanism for the butter-warmed truffle. The cheese is just salty enough to help add a little savoriness to the otherwise very earthy and soft truffle flavors.
The pasta has a nice bite (it is fresh after all). But the truffles are what make this dish truly pop. There's this light touch of soft moss next to an almost sweet earthiness that really marries well to the butter. The deep umami goes beyond just "fungi" and digs into a warm forest floor where you can taste the pine needles and moss in every breath you take.
The best part of this, though, is how easy it is to make. Once your water is boiling, it's five minutes from pan to plate. It's also adaptable. I've had versions in Naples that included anchovy. Some summery versions outside of Rome have roasted artichoke hearts. Versions further north will really amp up the butter and cheese base to the point of a proper cream sauce. I had a version in South Tirol once that had a medley of forest foraged mushrooms in the sauce along with the truffle. Which was amazing, obviously.
So, please take this recipe as a jumping-off point for your own al Tartufo journey. Becasue, let's face it, truffles in pasta are one of life's great pleasures and certainly one that you should have in your pasta arsenal. Especially if you're watching Pig tonight.