Growing up in Colorado, Clare Gallagher always loved being outside. Her "normal" was a life around nature and animals, and she was raised with chickens, bees, and goats. In Clare's worldview, being active in the great outdoors was just what you did as a kid. Recreation was skiing, hiking, and running the trails.
"I didn't know any better than to spend all your free time outside," she says. And because she grew up loving the outdoors, environmentalism seemed to be a natural part of her identity too. How can you love nature and not want to conserve and advocate for it? In college, she studied environmental issues and it bolstered her passion.
"I was taking a course from the philosopher, Peter Singer, and his take on environmental ethics just blew my mind," she says. "I basically immediately became a vegetarian. And I started thinking about how I spend my time. If I get a job, how is that impacting the world?"
Not that she knew what that job would be at the time. Sure, she was really good at running. She ran cross country in college at Princeton, but, she didn't consider running professionally until after college. Instead, she went to Thailand to teach. While there, Gallagher tried her first ultramarathon (any marathon that's over the traditional 26.219 miles). By the time the 80K race was over, she was hooked. It was her first time doing that kind of distance, and she didn't just enjoy the experience, she won the race.
Soon, she was running more ultras, falling more and more in love with the sport. And then, in 2016, she had a stunning race as a 24-year-old rookie. She not only won the Leadville Trail 100 in Colorado (a hundred mile marathon), she had the second fastest women's time in the history of the event. Doors opened for the young runner and Clare decided to go pro.
Gallagher now had a job she loved, but her college promise to herself remained the same. She wanted to incorporate her passion for helping the environment in with her work. Luckily, there are few jobs more perfect for this kind of activism than being a trail runner. Because one of the many ways running is a life-changing sport, (along with the great positive effects physically and mentally), is that it has the tendency to change our perspectives on the world around us. Being an ultramarathoner, for Clare, is a constant reminder of how precious our lands are.
We recently spoke with Clare (just after she returned from trips running and studying conservation in Italy and Ethiopia), and she told us about how her passion for running and her activism with climate change policy are intrinsically tied. She shows us how we can all use the power running gives us to elevate our activism and motivate us to change the world.

We should look at the trails we're running on, and be aware of the impact climate change is having on them…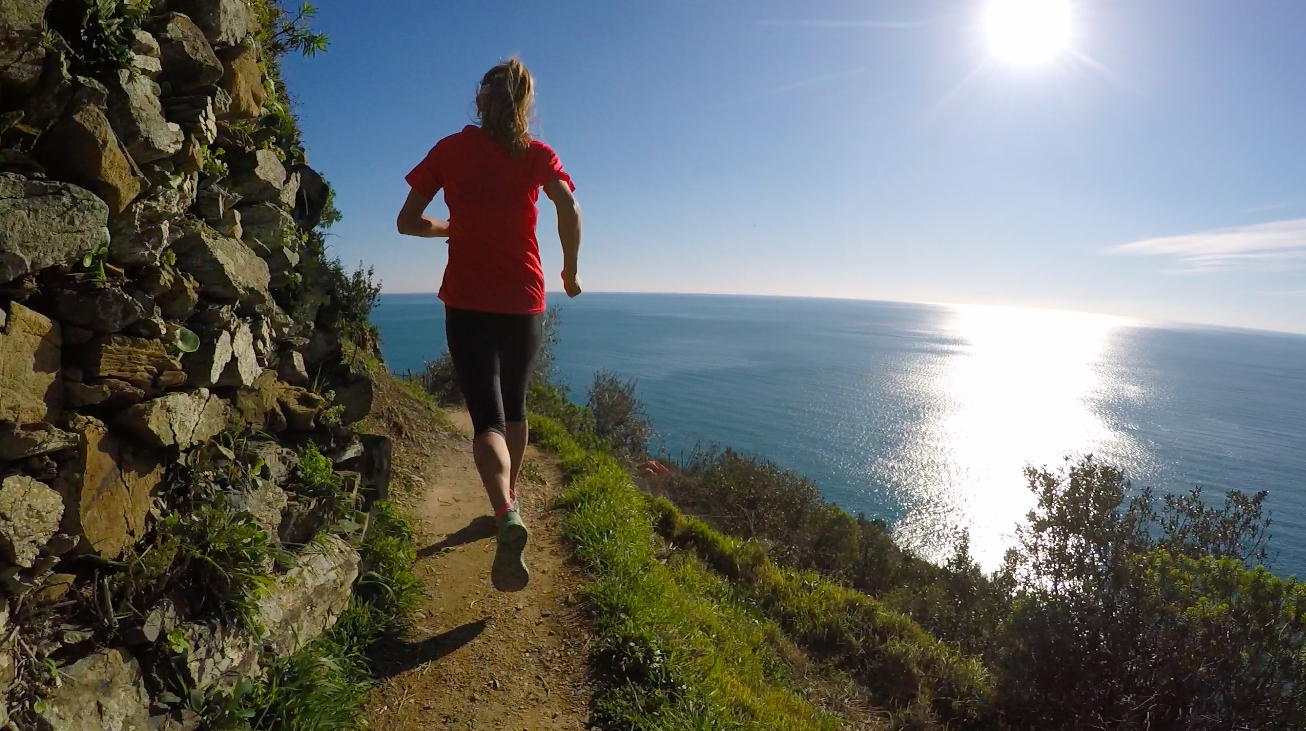 I'm not running that much on coastlines, but the damage there is obvious. Louisiana is drowning. All of the towns south of the levees are going to be gone in as early as 50 to 100 years. Miami, New York, all these coasts are going to be gone. That's one thing that anyone running on coastlines should be thinking about.
In the mountains, which is where I spend most of my time, in the winter there's just a pathetic amount of snowpack in Colorado now. It's horrible. Lower snowfalls and shorter freeze periods allow for more insects and invasive species that come out and invade our crops, taking our food. Then in the summer, I'll see a lot of beetle kill in Colorado from shorter freeze periods. These invasive beetles kill trees. There's more risk for forest wildfires. That affects trail-running a lot. Every year there's a handful of major trail runs or ultras that are canceled because of wildfires.
Bears Ears, which I ran through in January, is a national monument in Utah, and it's now drastically smaller. I know exactly a spot that I ran through with a beautiful sort of desert-alpine environment that could be turned into a Uranium mine, if that goes through. Which is one of the reasons why Trump shrunk the monument. Not only are they eyesores, they are threatening our running. We don't need to be taking out more hard minerals or fossil fuels. We need to be doing the opposite.
… And actually care about what's happening to them.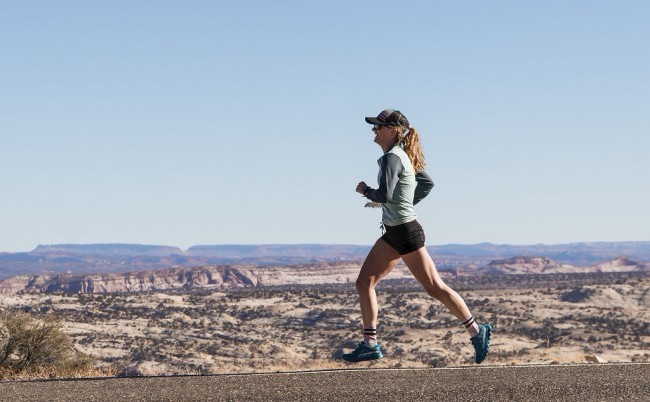 Runners are, on the whole, a very privileged bunch. I always thought it was pretty lame that trail-runners weren't coming together when it came to public land issues and climate change litigation with our change in administration. Things that Scott Pruitt and Ryan Zinke are proposing, and have done, like repealing the Clean Power Plan (affect us).
Trail-runners should give a shit about that. Why aren't we caring more? There's a lot more to life than just sports and running.

Then we should get involved with local government.
There are a lot of things that happen on the local level and it's so important for people to get involved with their communities. I live in Boulder, Colorado. It's a super liberal place, and I'm taking a climate change course right now.
If Boulder can't figure out how to become Carbon-neutral then no one can. Boulder has the capital, it has the minds, it has everything. We need to be completely reliant on renewable energy, or else how could we expect the US or let alone the world to eventually do that?
I'm really inspired by what I can do in my local community.
And find ways to spread the message…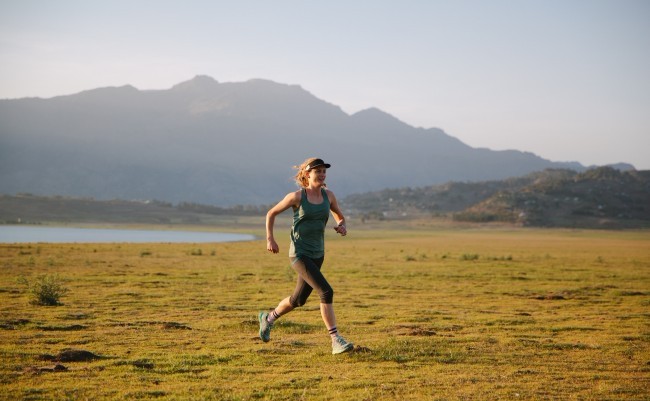 I feel it is my duty to enlighten and just educate. It's really hard, I won't lie! It's something I try and learn about every day. Even though I'm pretty energetic and enthusiastic, I think I've relied on my high energy to get people psyched on the things that I'm psyched about. I realized, one, I don't have the energy to do that for the rest of my life 24/7, especially now that I have more public speaking events. And two, that I have to be more strategic. I'm reading a book that's like the bible for activating and organizing. It's called Rules for Radicals, and it explains how you need to have a bunch of one-on-one conversations with people of influence and make them ask themselves, "Why am I not actually doing more for climate policy?"
I'm learning so much, and seeing how I can be more effective as an influencer and more provocative in a positive way. It's hard though.
… while educating ourselves and others on how to use our votes well.
I'm psyched about the 2018 midterms and hopefully, electing more pro-climate policy candidates. That is what connects me most to say, my trip in Ethiopia with Girls Gotta Run Foundation, a group which sponsors young women to get an education while also, empowering them through running, and through connections with other women.
Going through the poorest of areas, (I saw how) one drought could leave people without a lifeline and on the brink of starvation. That "one drought" is going to be heightened by climate change.

And even though it's hard, we have to channel our frustrations and fears over climate change into motivation. You don't need to ask for permission to make a difference.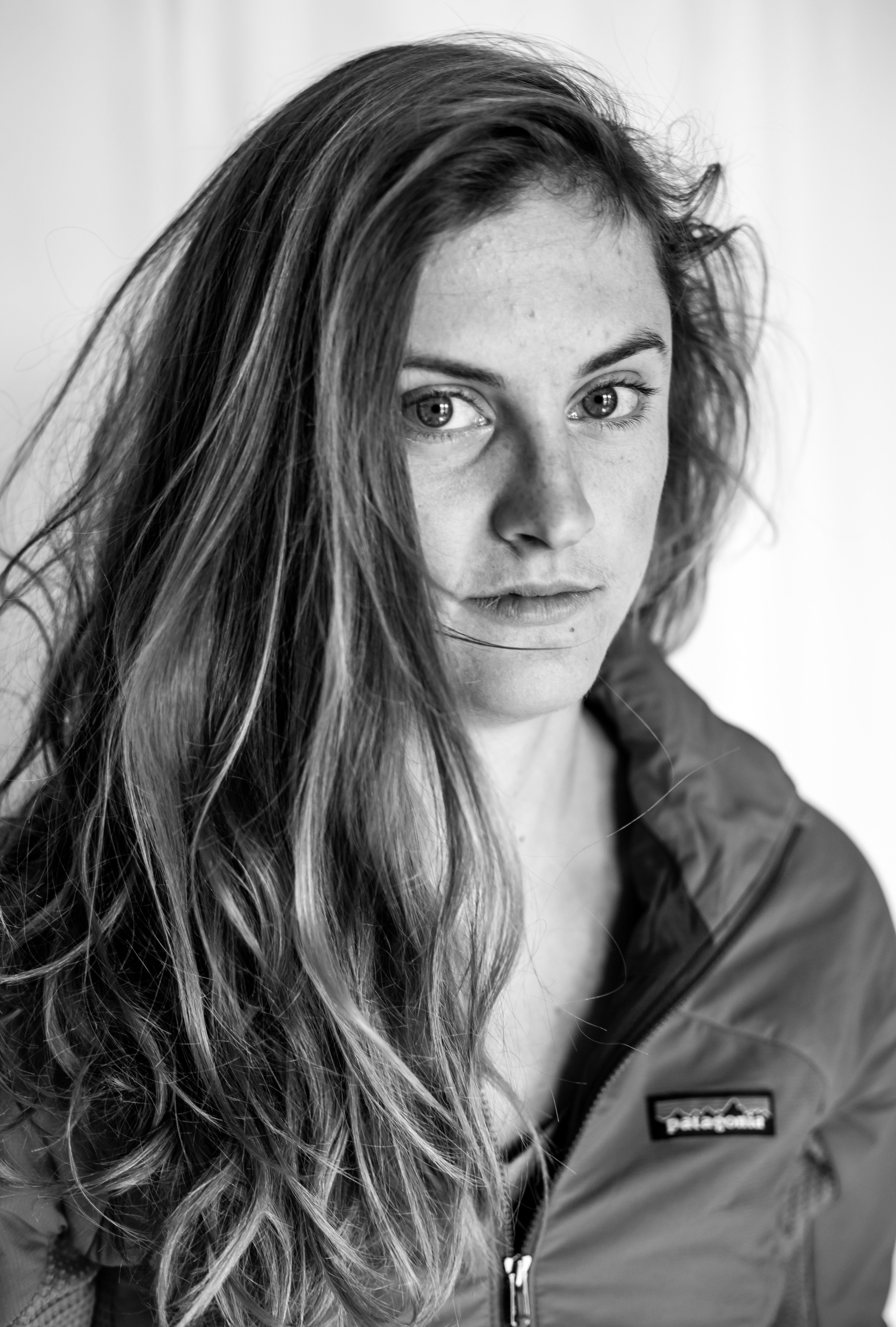 I guess I'm pretty hopeful. But sometimes, I go through phases of accepting that everything is suffering. Which gives me more reason to not ask for permission to at least try. Knowing how bad it could get makes me motivated to not apologize for how hard we have to fight for our climate. Everything; our economy, our national security conflicts, general livelihood, food; everything is connected to our climate.
I'm fortunate because my day-job is running. I can do that anywhere, and I get to see a lot of unique perspectives from my feet. I feel like it's my duty to share what I'm seeing, and what I'm reading about and learning in and out of my field. You know, to people who don't have the bandwidth or the time or opportunity to do it themselves. I hope more trail-runners, runners in general, athletes, and just influencers will take on a similar urgency.
Public lands conservation is the most immediate idea and urgency of trail-running. Especially in the US. I think of maybe a conservative trail-runner, say, who knows that their local public trails should be preserved. Yet, that person still votes for someone who is funded by a fossil fuel company! That doesn't make sense to me. I hope trail-runners see how there's such dissonance in not connecting the public lands and climate change.