The best new hip-hop this week includes albums, videos, and songs from Cardi B, Metro Boomin, Moneybagg Yo, and more.
New releases this week came from Baby Keem and Kendrick Lamar ("The Hillbillies"), Gunna ("Bread & Butter"), Kid Cudi ("Porsche Topless"), Latto and Cardi B ("Put It On Da Floor Again"), and Saba and No I.D. ("Hue_Man Nature"), while a Hip-Hop 50 celebration found rap vets Nas and Rakim teaming up with new stars GloRilla and Latto to pay homage to rap's original hit.
Here is the best of hip-hop this week ending June 2, 2023.
Albums/EPs/Mixtapes
Metro Boomin — Metro Boomin Presents Spider-Man: Across The Spider-Verse
The St. Louis superproducer assembles his own Spider Society in his soundtrack for the long-awaited sequel, pairing up such collaborators as JID and Offset, Don Toliver and Lil Uzi Vert, and 21 Savage and 2 Chainz. Other superstars who make appearances include ASAP Rocky, James Blake, Swae Lee, and even Nas, who closes things out with a blend of old-school traditionalism with contemporary flair — just like our hero Miles Morales.
Moneybagg Yo — Hard To Love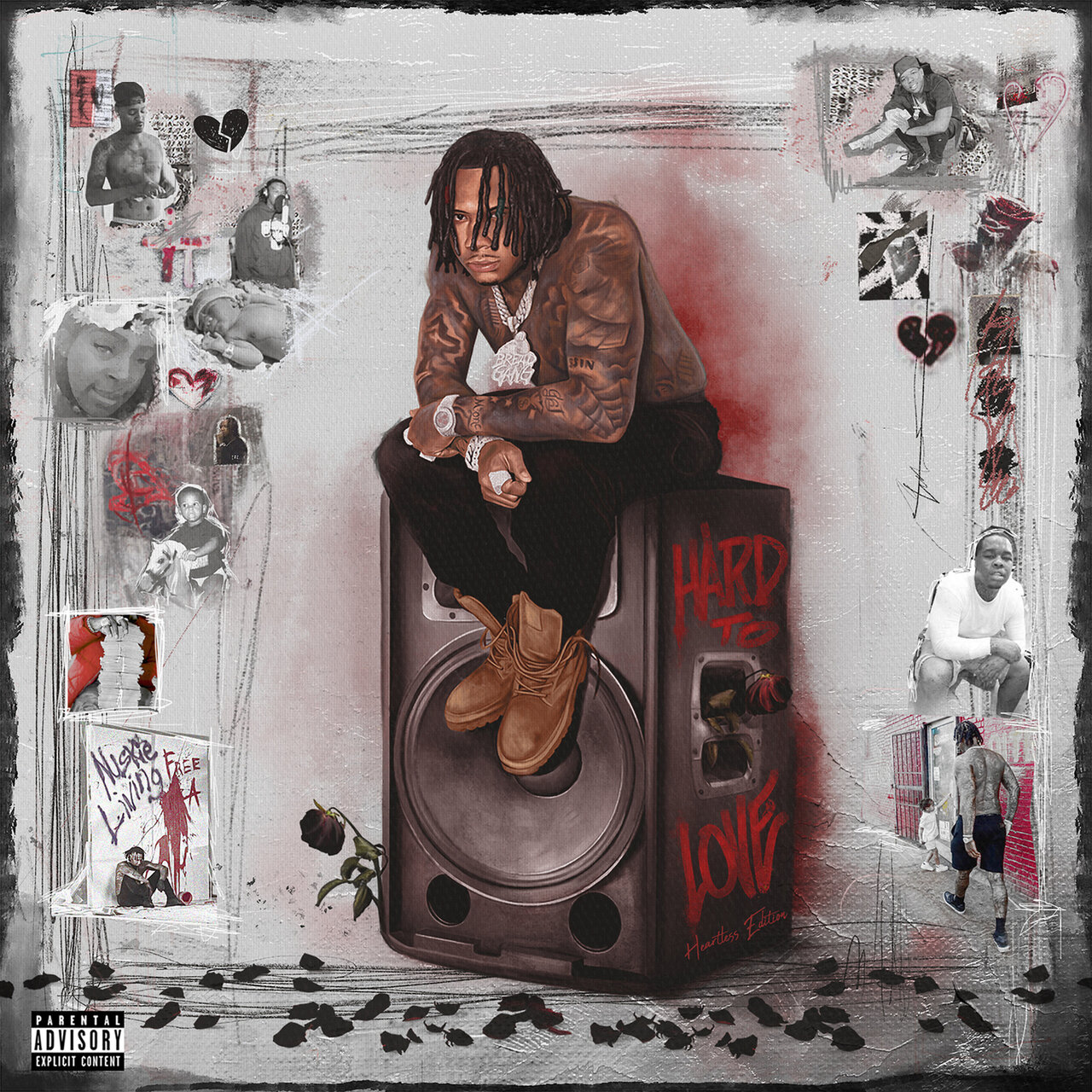 The Memphis mainstay has been through a lot in the past couple of years. Yet, he shows resilience in his refusal to quit. He calls music his therapy; fittingly, with so much to get off his chest, he ended up with enough music to constitute a pair of projects. Hard To Love is the first, and on it, he details just a few of his roiling thoughts and emotions while sticking to his winning formula of thundering beats and wit-filled, defiant bars.
Toosii — Naujour
Toosii used his real name as the title of his second album, which should tell you what to expect. Artists who break kayfabe usually do so to get real, addressing their biographical traumas and their present emotional state, or revealing new information about themselves. Toosii's latest album toes the line of sharing his personal reality and maintaining artistic distance from listeners, but always with style befitting the South Coast rapper's established character.
Singles/Videos
Baby Stone Gorillas — "Jay District"
The LA rap clique is a favorite of the city's underground scene, with "Jay District" offering an unfiltered example of their unapologetic, culture-filled flows and laid-back post-hyphy production style. You might not totally get their off-kilter cadences and LA gang life references but it's hard to hear the honesty permeating the final product.
Hit-Boy & Big Hit — "Reckless & Ratchet"
Big Hit home! There's something truly uplifting about hearing a father-son duo reunite on a record for the first time in a long time. Big Hit's OG outlook is balanced by his son's contemporary perspective, while having his father on the track lends Hit-Boy's latest a certain gravity.
Huey Briss — "Avirex Leather"
Technically, this dropped last week but I missed it in the rush. Therefore, I find it more than appropriate to spin the block so you all know about the Long Beach lyricist's latest jazz-inflected effort. Briss raps with the confidence of a rapper with many times his following and as much wisdom as you'd expect from one twice his age. The following will take care of itself, because the talent isn't going away.
Some artists covered here are Warner Music artists. Uproxx is an independent subsidiary of Warner Music Group.