The best new hip-hop this week includes albums, videos, and songs from Hit-Boy, Danny Brown, Jpegmafia, and more.
What a week. In addition to new releases from Baby Tate, Coi Leray, EST Gee, Freddie Gibbs, IDK, and Lola Brooke, we also got to see Quavo (sort of) cover "Get Low," Logic show off his dad bob to a cover of "Weed Song," and Big Sean spit to his first Alchemist beat ever.
Here is the best of hip-hop this week ending March 24, 2023.
Albums / EPs / Mixtapes
03 Greedo — Halfway There
Fresh out of prison and consigned to a halfway house until September, Greedo still finds a way to keep up his superhuman level of productivity. Although he warned fans "I'm not inna rush to talk after damn near 5 years," it's clear he's got a lot to say after five years away, resulting in 33 new tracks that he's been cheerfully explaining for fans on Twitter.
Hit-Boy — Surf Or Drown
Hit-Boy might be primarily known as a producer, but he's always been more than capable of holding his own on the mic. Taking a break from his ridiculously productive King's Disease recording sessions with Nas, the California beatmaker steps in front of the board for a 21-track (!) project featuring guest spots from Nas, Big Sean, Dom Kennedy, and Jay 305.
Hunxho — 22
Atlanta rapper Hunxho follows up his 2022 album Xhosen with a new project full of personal meaning. "22 is a big part of me," he told HipHopDX. ""I named it 22 because I'm talking about everything we was going through on the block… They're going to remember 22."
Jasiah — 3
Second-gen thrash rapper Jasiah had a lot to prove coming into his new project. In 2021, he captivated fans with the viral single "Art of War" featuring fellow part-time punk rappers Denzel Curry and Rico Nasty. In the year since, the Dayton native grown in repute, adding collabs with the likes of Travis Barker and Jeleel. 3 could be his breakout moment.
Jpegmafia & Danny Brown — Scaring The Hoes
Rambunctious rap rebels team up for an exhibition of slightly unhinged punchline-slinging, sample-smashing, avant-garde rap shenanigans. They might be "scaring the hoes," in the parlance of skeptical rap fans who are a little too tempered to the usual club-friendly fare, but they are also certainly entertaining fans of left-field hip-hop.
Kota The Friend & Statik Selektah — To See A Sunset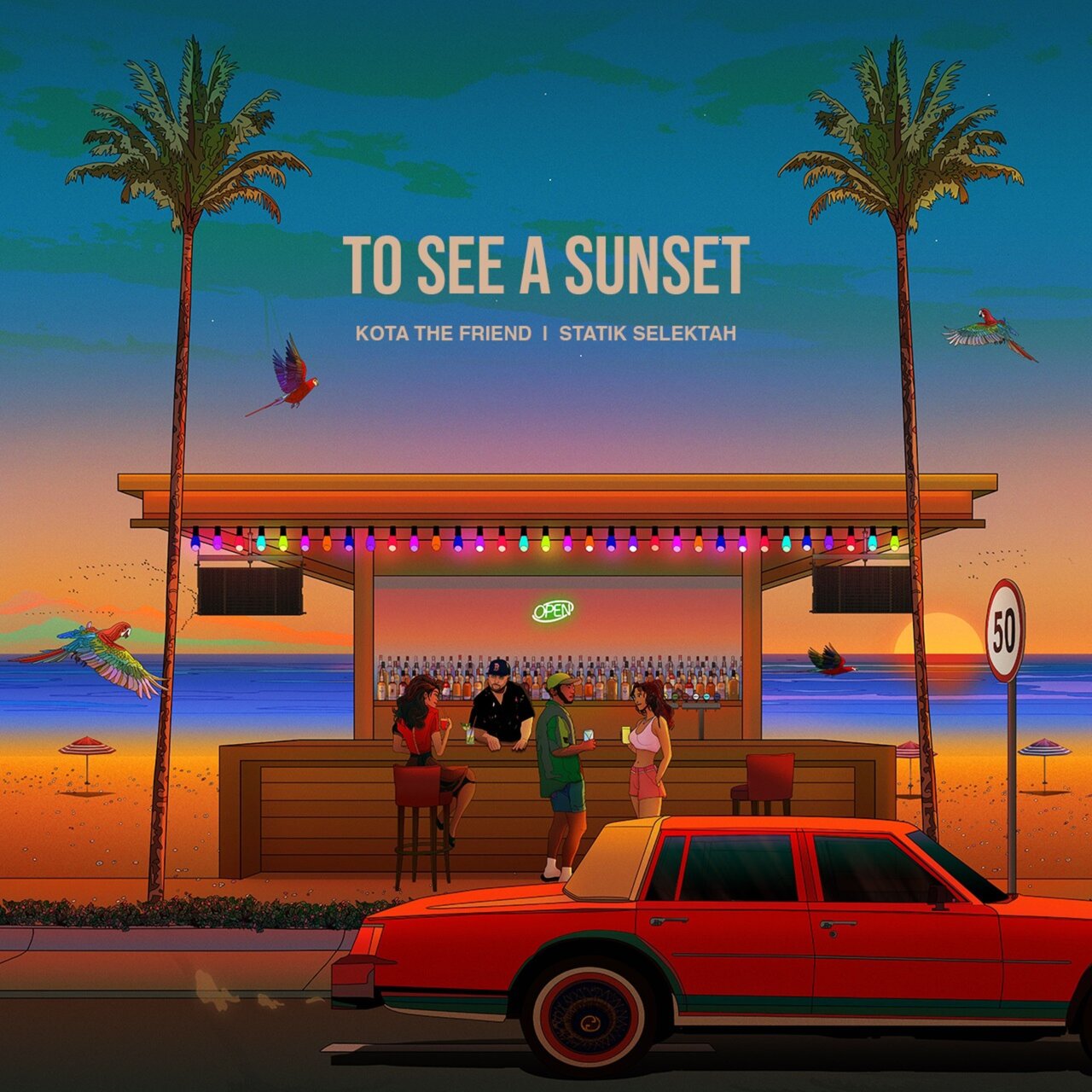 Reprising their union on 2021's To Kill A Sunrise, Brooklyn indie rap stalwart Kota reunites with Boston producer Statik and their chemistry remains as strong as ever.
Quando Rondo — Recovery
Georgia boy Quando Rondo has earned a loyal and vociferous following in his home state through a steady diet of woozy, stone-cold street bangers. Recovery marks his second full-length studio album, with 20 tracks of his signature soulful but wounded reflections on the trials and tribulations of life at the bottom.
Rucci & Bankroll Got It — Notorious
Inglewood's own Rucci has already established himself as one of the more compelling voices of the young West Coast scene. Bankroll Got It provides him with some of the most fitting production of his career, allowing him to perfectly embody the evolution of the G-Funk sound that once defined the region's contributions to rap canon.
Singles / Videos
Atmosphere — "Bigger Pictures"
Underground hip-hop mainstays Atmosphere returned this year with the announcement of a new album titled So Many Other Realities Exist Simultaneously due in May. If that title sounds a little Everything Everywhere All At Once, that's no accident; neither is Slug's intention to convey similar uplifting messages to the film, saying, "I wrote this while wanting to remind my loved ones and myself that regardless of the external conflicts happening around us, we are here for each other."
BIA — "I'm That Bitch" Feat. Timbaland
Missy Elliott's influence continues to permeate the fabric of rap. With drill music reaching into the genre's rich history for inspiration (and samples), it makes perfect sense that it would settle on one of the most innovative voices the culture has ever known. Even the video looks like something Missy and Hype would have come up with 20 years ago — and it still looks like the future.
Huey Briss — "Plays Off Ocean"
Long Beach standout Huey Briss kicks off his 2023 campaign with "Plays Off Ocean." Huey is one to watch; without big media backing, he's staying his claim for a spot in your rotation.
Kali — "Area Codes"
Atlanta rising star puts her own spin on a concept from one of her hometown's most recognizable voices. Switching up the G-Funk of Luda's original, Kali's version opts for a bass drum and snap combo that subtly bridges the gap between them and stands as its own thing.
Lloyd Banks — "101 Razors" Feat. Method Man
Method Man has become something of an ageless wonder whose pen only gets sharper as he gets older. Of course, he's constantly testing it against characters like Lloyd Banks, who has garnered praise for his barwork through his 20-year career, so it makes sense.
NLE Choppa — "Ain't Gonna Answer" Feat. Lil Wayne
It's hard to dislike Choppa. The kid's charm doesn't exactly excuse his goofiness but it certainly makes it more palatable. When he sticks to fun, club-centric fare like this, he's genuinely enjoyable. That he incorporates a verse from Lil Weezyana himself on a Cash Money Records/Mannie Fresh-inspired booty shaker like this makes me root for him all the more.
Ray Vaughn — "Plot Twist"
One of TDE's more recent signings, Long Beach newcomer Vaughn has carved out an impressive comfort zone on the grow lyrical-minded roster and set himself apart as uniquely gifted yet skilled enough to hang with his cohorts.
Some artists covered here are Warner Music artists. Uproxx is an independent subsidiary of Warner Music Group.