Kim Petras checked off a lot of monumental firsts because of her collaborative "Unholy" single with Sam Smith from last September. The track hit No. 1 on the Billboard Hot 100 — making Petras the first publicly transgender solo artist, and Smith the first publicly non-binary artist, to top the chart. "Unholy" won Best Pop Duo/Group Performance at the 2023 Grammys, leading to more history made by Petras.
All of that came before Petras' June major-label debut album, Feed The Beast, debuting at No. 44 on the Billboard 200. With all that success, why not add another album to the mix?
On Monday, September 18, Petras surprise-dropped her Problematique album, which was "previously shelved after partially leaking and leaving fans clamoring for more," per press release.
https://www.instagram.com/p/CxVs4a-Rk1c/
The 10-track project boasts "All She Wants" featuring Paris Hilton, which is notable for obvious reasons but also because it comes roughly three months after Hilton tapped Petras to reimagine her 2006 hit "Stars Are Blind."
Petras is scheduled to begin her Feed The Beast World Tour at Moody Amphitheater in Austin, Texas on September 27. The North American leg will stretch until November 22, and the European/UK leg is scheduled for February and March 2024.
Below, see Petras' Problematique cover art and tracklist, as well as her Feed The Beast World Tour dates.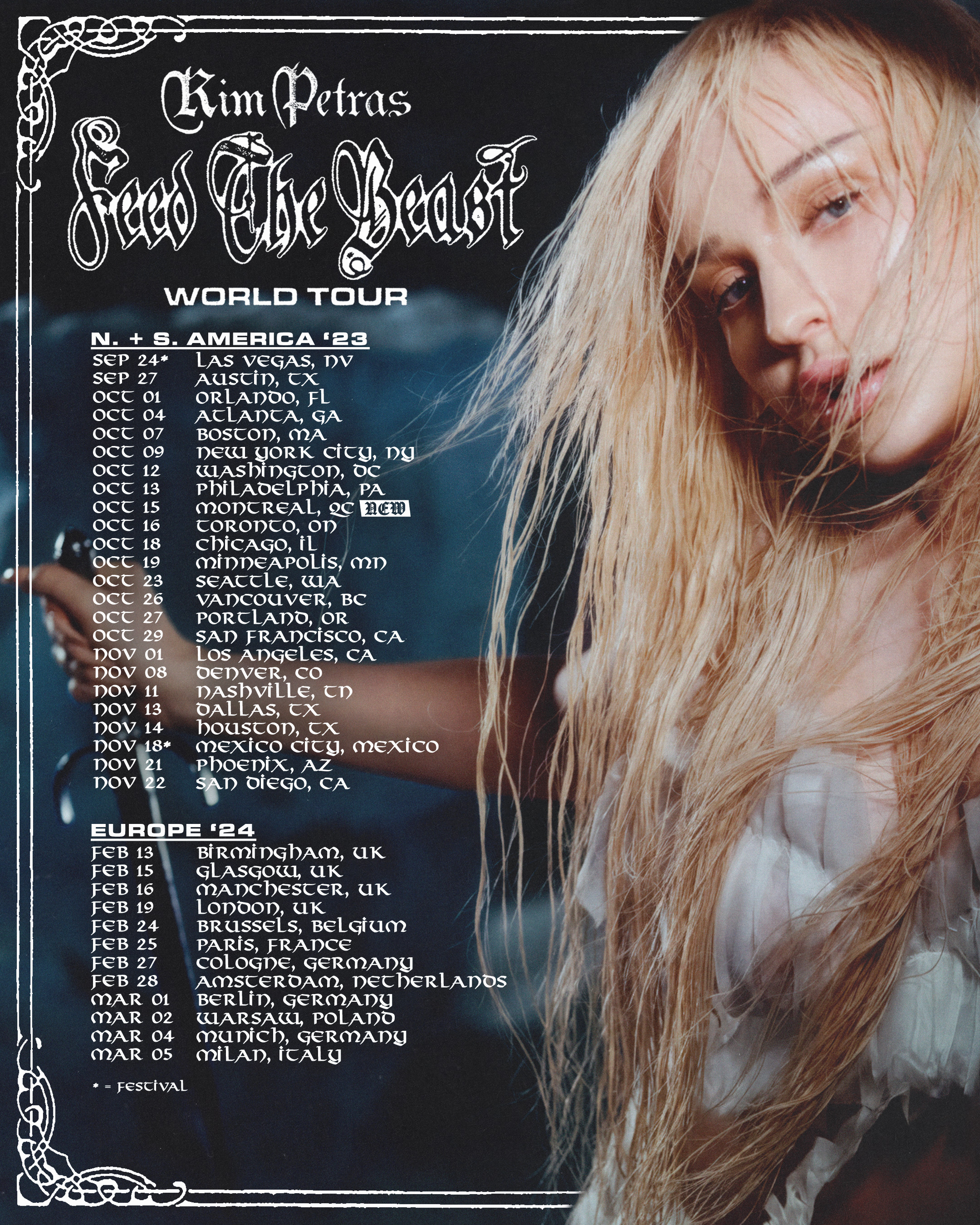 Side A
1. "Problematique"
2. "Je T'Adore"
3. "All She Wants" Feat. Paris Hilton
4. "Born Again"
5. "Something About U"
Side B
1. "Treat Me Like A Ho"
2. "Confession"
3. "Deeper"
4. "Dirty Things"
5. "Love Ya Leave Ya"
Problematique is out now via Republic Records/Amigo Records. Find more information here.