Last Updated: May 12th
It would take entirely too long to list out all of the incredible TV series HBO has given us over the years, and really, you're not here for that anyway. No, what you want is a carefully curated lineup of the best the network has to offer across all genres. Well fine, you've twisted our arm. If you're trying to figure out what to watch next on HBO, here's a great place to start with a look at 40 of the best shows on HBO of all time.
Related: The Best Movies On HBO Right Now
Mare of Easttown
1 season, 7 episodes | IMDb: 8.5/10
Kate Winslet stars in this Emmy-winning drama about a small town thrown off-kilter by a mysterious murder. Winslet plays the titular Mare, a hardened police detective with a strong love of hoagies and a lot of baggage. She lives with her elderly mother (a terrific Jean Smart) and takes care of her son's kid after his suicide years earlier. When a young woman with ties to her family ends up murdered, she's forced to partner with a younger investigator from out of town (Evan Peters), and what the two discover in their hunt for the killer will alter the lives of everyone she cares about in some way.
The White Lotus
1 season, 6 episodes | IMDb: 7.7/10
HBO knows what stories make for must-watch television and they've gone back to a tried and true formula for this Mike White-created not-quite-paradise. After all, what says prestige drama better than a group of out-of-touch white rich folks on a tropical getaway, each dealing with their own inner turmoil while making the lives of the resort's staff an absolute living hell? Connie Britton, Steve Zahn, Sydney Sweeney, Jake Lacey, Jennifer Coolidge, and Murray f*cking Bartlett all turn in scene-stealing performances in the kind of series so ominous, so uncomfortable, it'll make your stomach hurt just watching it.
Watchmen
1 season, 8 episodes | IMDb: 8/10
Damon Lindelof's Watchmen adaptation has stunned comic fans and critics alike with its bold storytelling choices and subversive style. Regina King shines as vigilante Sister Knight, who has strange and deepening ties to the same history that's fueling the current crisis in her hometown. Superheroes and the impending apocalypse and clone parties all ramp up the action, but it's Lindelof's script — how it eschews expected tropes and forces fans to confront bias and racial stereotypes — and the grander message of history repeating itself that really takes this series to the next level.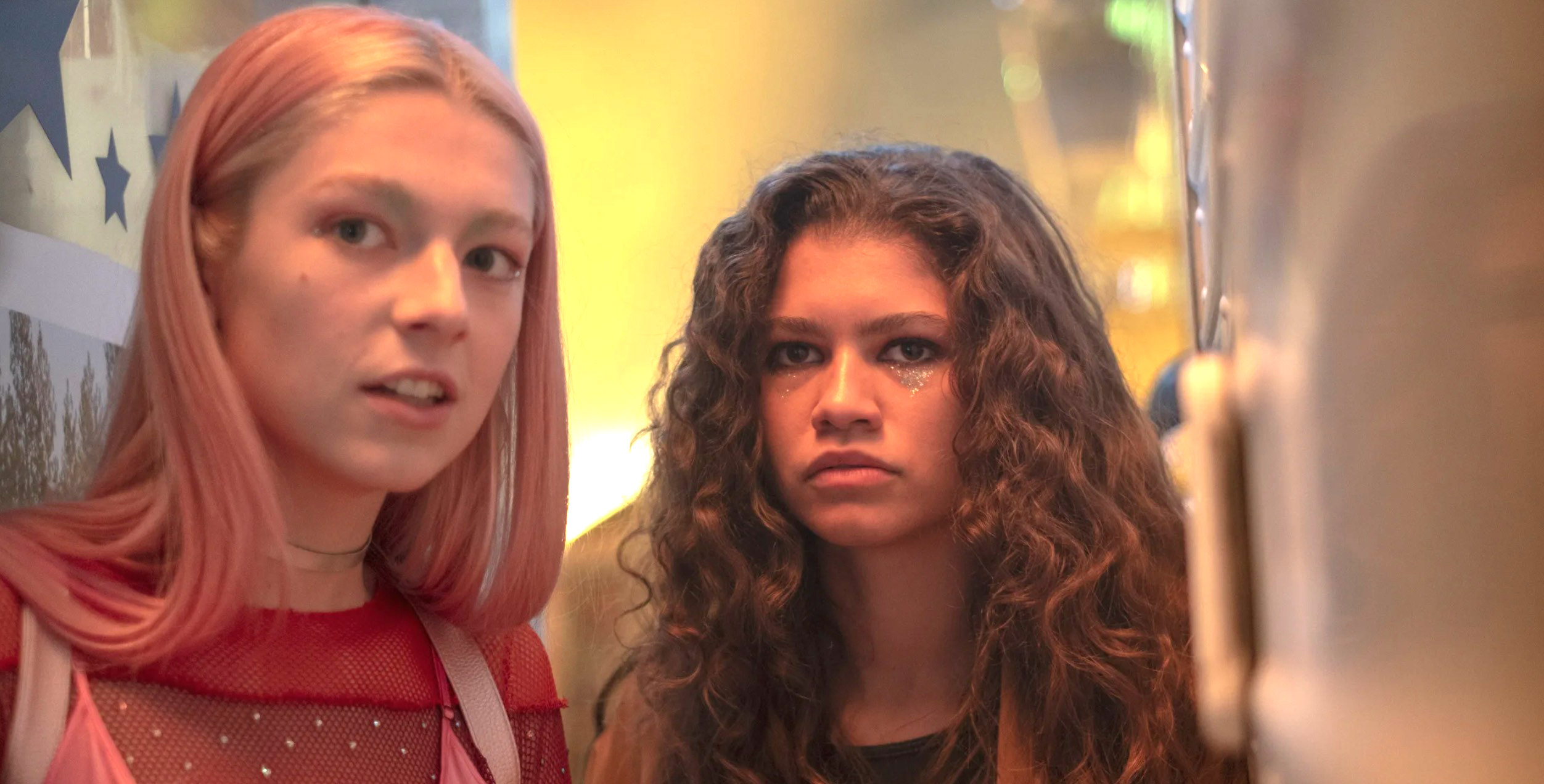 Euphoria
2 seasons, 18 episodes | IMDb: 8.4/10
A glitter-soaked teenage nightmare, Sam Levinson's Euphoria is a heartbreaking, complicated look at the anxieties of a generation and the pitfalls of addiction. Zendaya won an Emmy for her role as Rue, a young addict who returns home after an accidental overdose and tries to do better. Life eventually gets in the way, but she meets a new girl named Jules (a terrific Hunter Schafer) who ends up changing hers for better and worse. The show really forces us to confront our necessity for likable characters, but whether you love em or hate em, you'll be invested in their journeys from the beginning.
Succession
3 seasons, 27 episodes | IMDb: 8.6/10
Succession is a show steeped in commentary about corporate greed, the dark side of capitalism, and the elite. It's a show about men (and women) behaving badly, siblings squabbling over questions of inheritance, aging kings refusing to give up their withering empires. It's a show about four siblings who wrestle for control of their family's media conglomerate when their father's health begins to fail which may not sound too interesting — we don't need another series about rich, white-people-problems — but its the performances that make this series stand out. And those performances only get better the second time around as murder, political power plays, company takeovers and twisted family dynamics all compete for screen time.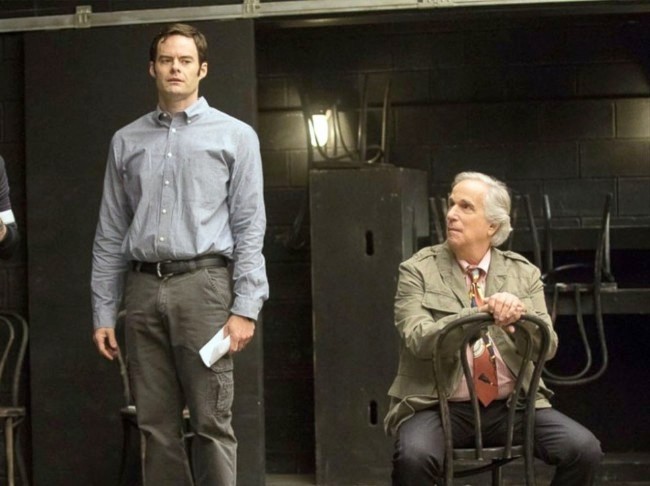 Barry
3 seasons, 17 episodes | IMDb: 8.3/10
Bill Hader brings more of his signature brand of humor to this dark comedy series about a Midwestern hitman who travels to Los Angeles for work and ends up immersing himself in the local arts scene. Watching Hader do anything is guaranteed fun but he somehow manages to make this down on his luck gun for hire a sympathetic anti-hero of sorts. Of course, the real gem of this show is Henry Winkler, who plays a tough-as-nails acting coach determined to make a thespian out of Hader's hitman.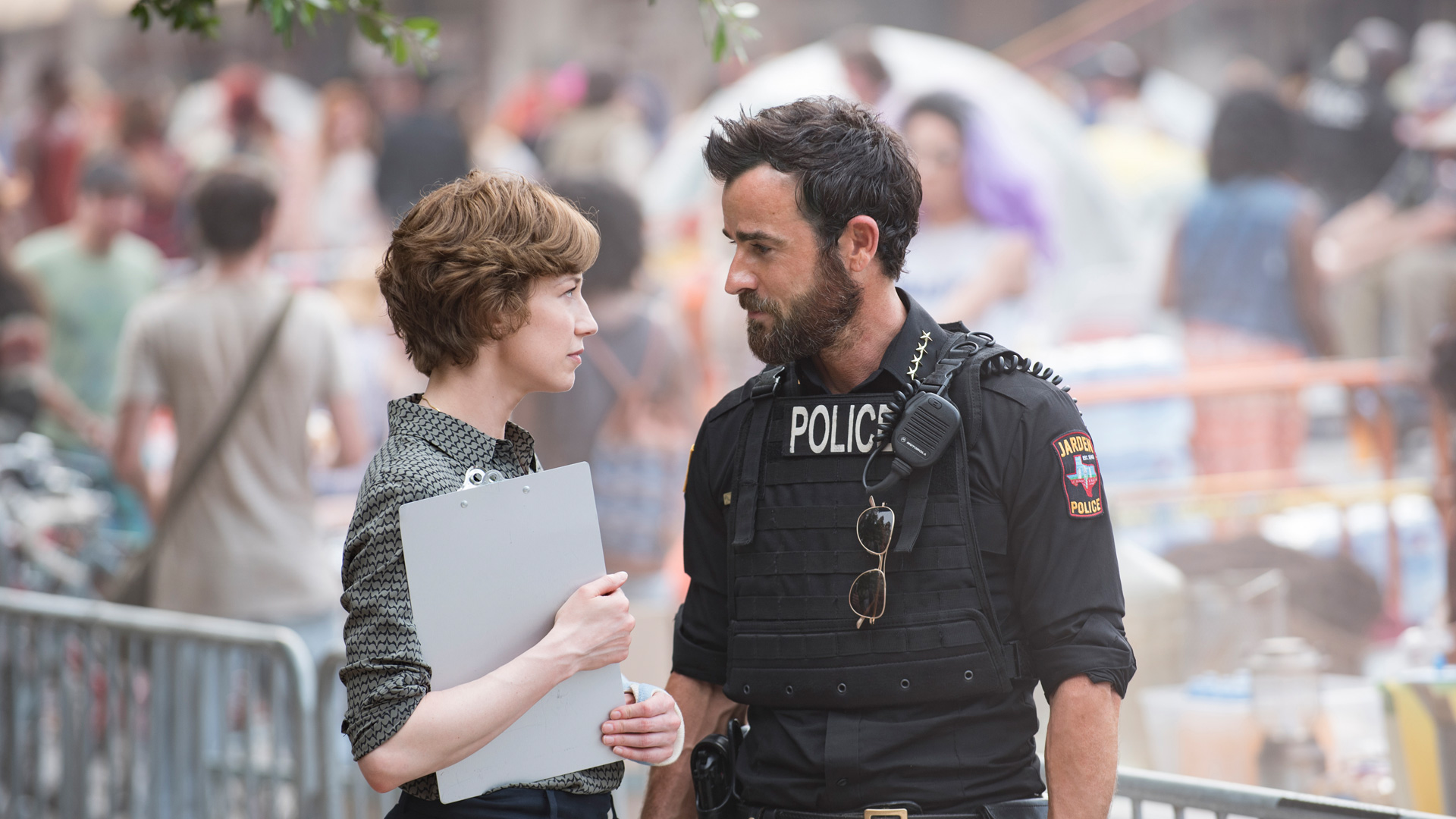 The Leftovers
3 seasons, 28 episodes | IMDb: 8.3/10
Damon Lindelof's series — based on the Tom Perrotta novel of the same name — is a dark drama, a mystery, a meditation on grief, and often a religious experience in and of itself. Set in a universe where two percent of the entire world's population mysteriously vanishes, The Leftovers plays with questions of faith, death, the supernatural, rebirth and the afterlife, all the while featuring some of the decade's best performances from Carrie Coon, Regina King, Christopher Eccleston, and Justin Theroux. The first season is bleaker than it needs to be and can occasionally be a slog, but the second and third seasons are as close to perfect as television gets — excellently written, emotionally powerful, masterfully crafted spiritual journeys with layers of mystery, literary and pop-culture allusions, humor, and heart. It is confounding, and heartbreaking, and magical. With the pitch-perfect, beautifully executed finale, Damon Lindelof also atones for whatever sins he committed in the Lost finale.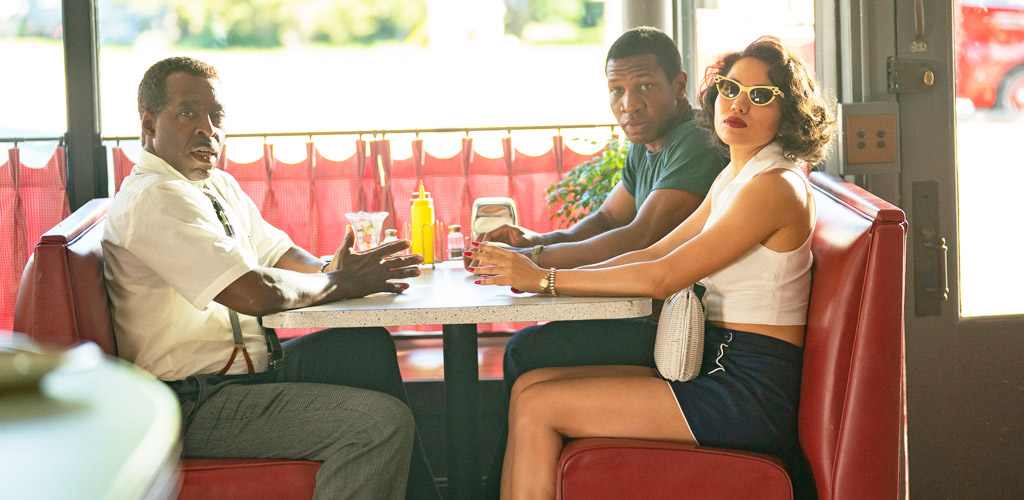 Lovecraft Country
1 season, 8 episodes | IMDb: 7.2/10
There are inventive dramas that delight in genre-bending storytelling and wild plot twists and then there's this series from creator Misha Green. A reimagining of a classic novel, the show trades in H.P. Lovecraft lore, blending sci-fi seamlessly with historical events to shed an unforgiving light on our terrifying past. Jonathan Majors plays Tic, a bright young man with a terrible destiny, and he's supported by an impressive cast that includes Michael Kenneth Williams, Courtney B. Vance, and Jurnee Smollett who turns in a career-defining performance as the strong-willed Leti Lewis. Do yourself a favor and watch this show.
The Wire
5 seasons, 60 episodes | IMDb: 9.3/10
The Wire, created by David Simon, examines the Baltimore drug scene from the perspective of both the police and the drug dealers, providing flawed but deeply human, sympathetic faces to both sides of the drug war. It confronts the inner-city drug problem from every perspective, from the politicians elected to stamp out drugs to the distribution channels that bring in the drugs to a flawed education system that produces drug dealers to the gang warfare that ensues and the journalists assigned to cover the drug trade from all angles. It's an incredibly detailed series that defies expectations at every turn as it provides viewers with riveting, addictive, glimpse into a world that most of us have never understood beyond newspaper headlines. Spanning five seasons, The Wire is like a series of intricate, interconnected crime novels, a one-of-a-kind series that is not only entertaining, thoughtful, and insightful, but also necessary viewing.
The Sopranos
6 seasons, 86 episodes | IMDb: 9.2/10
The godfather of prestige dramas, The Sopranos is about New Jersey mobster Tony Soprano. He's running a crime syndicate; putting hits out on his enemies, and he's got rivals — and the FBI — closing in on him. But he's also got a suburban family he has to protect, kids he has to raise, and a marriage he has to nurture. With all that pressure, Tony begins to seek therapy to help with the panic attacks, to cope with the anxiety that balancing his family life and a career in crime produces. Creator David Chase takes a villain who knows he's a villain and finds ways to make us relate to and sympathize with him. The series, which kicked off the Golden Age of Television, may be the best-written and most well-acted series of all time, and it's certainly one of the most awarded, earning 21 Emmy Awards with 111 nominations (three of those wins and eight of those nominations went to James Gandolfini). Notable for being one of television's most groundbreaking series, The Sopranos is a stunning, surprisingly affecting, often funny family drama punctured with moments of devastating violence, and it also boasts one of television's most polarizing, heavily debated series finales ever.
Game of Thrones
8 seasons, 73 episodes | IMDb: 9.4/10
The series, based on George R.R. Martin's Song of Ice and Fire book series, is an intricately woven fantasy drama that's about more than just political gamesmanship, dragons, and war. (Although it's about that, too.) The series sees dozens of characters representing the seven kingdoms of Westeros vying for the Iron Throne, but there's also a supernatural outside force — an army of the dead — threatening to topple them all. Game of Thrones works for both those who love fantasy and those who don't because the universe is so impeccably built, the characters so vividly drawn, the relationship drama is so complex, and the plot twists so shocking. The sex and violence can be gratuitous at times, the storylines can occasionally drag, and the motivations of the characters can veer into the perverse, but that's all part of Game of Thrones package. It's more than just a show; it's a provocative, immersive, unpredictable weekly television event. Although we have to warn you, if you truly care about the story by the end of this thing, you should probably skip the final three episodes. There's nothing but dead queens and sad dragons waiting for you there.
Chernobyl
1 season, 5 episodes | IMDb: 9.4/10
This limited series based on a true story racked up all the Emmys in 2019 and after watching it, it's easy to see why. Not only does the show give us a compelling look at a historical event we probably read about in a high school history class (and then promptly forgot), it also features some star-turning performances by its capable cast. The story follows the 1986 explosion at the Chernobyl nuclear power plant, one of the world's worst man-made disasters, and the political cover-up that cost hundreds of thousands their lives. Jared Harris and Stellan Skarsgard lead this thing but don't sleep on Jessie Buckley and Emily Watson's performances either.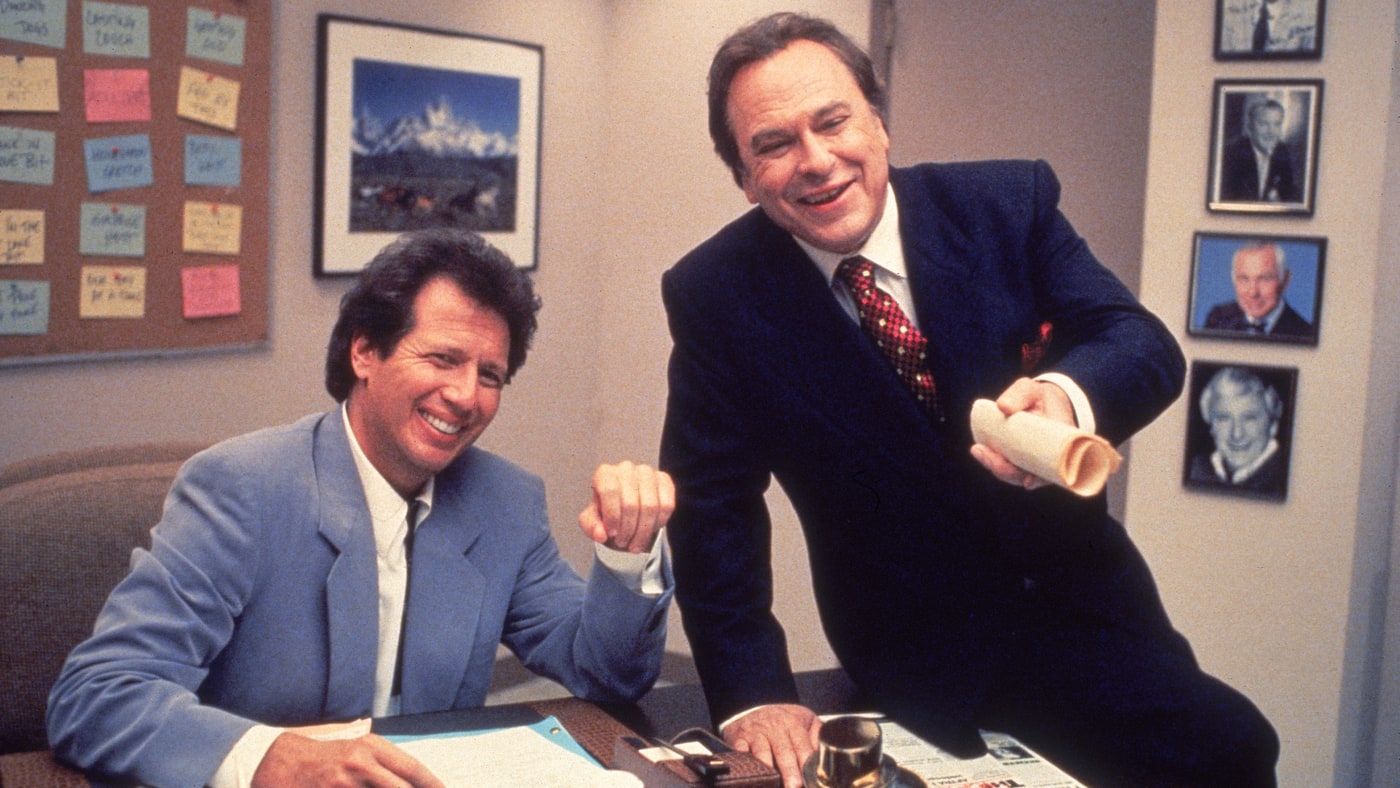 The Larry Sanders Show
6 seasons, 90 episodes | IMDb: 8.3/10
The kings of comedy over the last decade — Tina Fey, Jon Stewart, Judd Apatow, Ricky Gervais — and many of the best comedies of the last 20 years (Arrested Development, 30 Rock, The Office Curb Your Enthusiasm) — owe a huge debt to The Larry Sanders Show, which established the kind of single-camera, character-based comedies that are the norm today. The Larry Sanders Show is dark comedy perfection, a sitcom about a neurotic late-night talk show host (in the heat of the late-night wars between Letterman and Leno, who are frequently mentioned). Long talked about as a possible late night star, Gary Shandling plays the host and Jeffrey Tambor co-stars as his sidekick, the boob, the sad sack, the butt of the joke in what's still the role of Tambor's career (no small feat considering his part in Arrested Development, Transparent, and even Three's Company). Those who want to know the root of cringe comedy need look no further than Tambor's Hank Kingsley. Celebrities play both the public and private versions of themselves, putting on their celebrity personas during the talk-show segments of Larry Sanders, but playing parodies of themselves backstage or during commercial breaks. (David Duchovny, who develops an uncomfortably strong man crush on Larry Sanders, is a particular stand-out.) The Larry Sanders Show is not just groundbreaking, however; it's in the running for best comedy of all time, a show — like Arrested Development — that actually gets better the more times it is watched.