Last Updated: July 13th
It would take entirely too long to list out all of the incredible TV series HBO has given us over the years, and really, you're not here for that anyway. No, what you want is a carefully curated lineup of the best the network has to offer across all genres. Well fine, you've twisted our arm. If you're trying to figure out what to watch next on HBO, here's a great place to start with a look at 40 of the best shows on HBO of all time, ranked.
Related: The Best Shows On HBO Max Right Now
1. The Wire
5 seasons, 60 episodes | IMDb: 9.3/10
The Wire, created by David Simon, examines the Baltimore drug scene from the perspective of both the police and the drug dealers, providing flawed but deeply human, sympathetic faces to both sides of the drug war. It confronts the inner-city drug problem from every perspective, from the politicians elected to stamp out drugs to the distribution channels that bring in the drugs to a flawed education system that produces drug dealers to the gang warfare that ensues and the journalists assigned to cover the drug trade from all angles. It's an incredibly detailed series that defies expectations at every turn as it provides viewers with riveting, addictive, glimpse into a world that most of us have never understood beyond newspaper headlines. Spanning five seasons, The Wire is like a series of intricate, interconnected crime novels, a one-of-a-kind series that is not only entertaining, thoughtful, and insightful, but also necessary viewing.
2. The Sopranos
6 seasons, 86 episodes | IMDb: 9.2/10
The godfather of prestige dramas, The Sopranos is about New Jersey mobster Tony Soprano. He's running a crime syndicate; putting hits out on his enemies, and he's got rivals — and the FBI — closing in on him. But he's also got a suburban family he has to protect, kids he has to raise, and a marriage he has to nurture. With all that pressure, Tony begins to seek therapy to help with the panic attacks, to cope with the anxiety that balancing his family life and a career in crime produces. Creator David Chase takes a villain who knows he's a villain and finds ways to make us relate to and sympathize with him. The series, which kicked off the Golden Age of Television, may be the best-written and most well-acted series of all time, and it's certainly one of the most awarded, earning 21 Emmy Awards with 111 nominations (three of those wins and eight of those nominations went to James Gandolfini). Notable for being one of television's most groundbreaking series, The Sopranos is a stunning, surprisingly affecting, often funny family drama punctured with moments of devastating violence, and it also boasts one of television's most polarizing, heavily debated series finales ever.
3. Game of Thrones
8 seasons, 73 episodes | IMDb: 9.4/10
The series, based on George R.R. Martin's Song of Ice and Fire book series, is an intricately woven fantasy drama that's about more than just political gamesmanship, dragons, and war. (Although it's about that, too.) The series sees dozens of characters representing the seven kingdoms of Westeros vying for the Iron Throne, but there's also a supernatural outside force — an army of the dead — threatening to topple them all. Game of Thrones works for both those who love fantasy and those who don't because the universe is so impeccably built, the characters so vividly drawn, the relationship drama is so complex, and the plot twists so shocking. The sex and violence can be gratuitous at times, the storylines can occasionally drag, and the motivations of the characters can veer into the perverse, but that's all part of Game of Thrones package. It's more than just a show; it's a provocative, immersive, unpredictable weekly television event. Although we have to warn you, if you truly care about the story by the end of this thing, you should probably skip the final three episodes. There's nothing but dead queens and sad dragons waiting for you there.
4. Chernobyl
1 season, 5 episodes | IMDb: 9.4/10
This limited series based on a true story racked up all the Emmys in 2019 and after watching it, it's easy to see why. Not only does the show give us a compelling look at a historical event we probably read about in a high school history class (and then promptly forgot), it also features some star-turning performances by its capable cast. The story follows the 1986 explosion at the Chernobyl nuclear power plant, one of the world's worst man-made disasters, and the political cover-up that cost hundreds of thousands their lives. Jared Harris and Stellan Skarsgard lead this thing but don't sleep on Jessie Buckley and Emily Watson's performances either.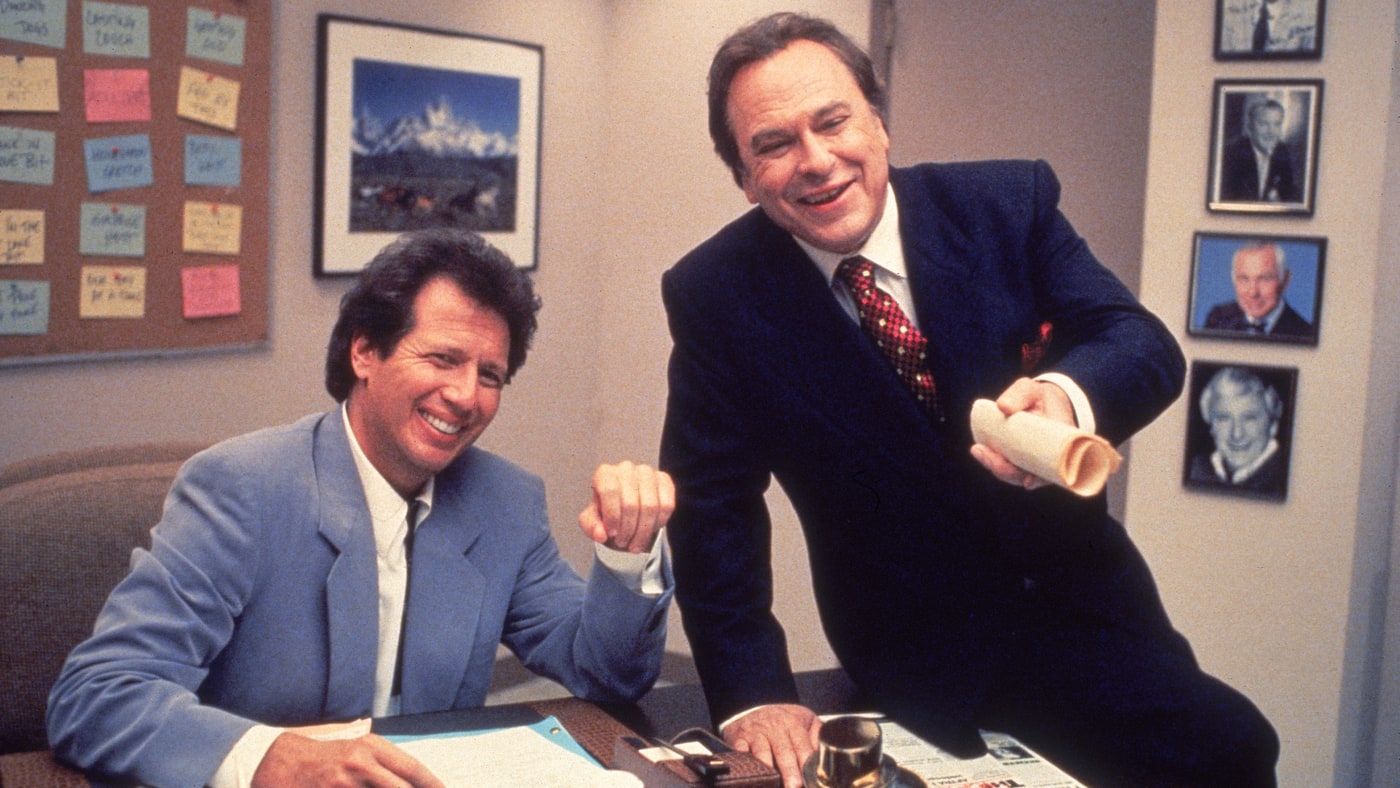 5. The Larry Sanders Show
6 seasons, 90 episodes | IMDb: 8.3/10
The kings of comedy over the last decade — Tina Fey, Jon Stewart, Judd Apatow, Ricky Gervais — and many of the best comedies of the last 20 years (Arrested Development, 30 Rock, The Office Curb Your Enthusiasm) — owe a huge debt to The Larry Sanders Show, which established the kind of single-camera, character-based comedies that are the norm today. The Larry Sanders Show is dark comedy perfection, a sitcom about a neurotic late-night talk show host (in the heat of the late-night wars between Letterman and Leno, who are frequently mentioned). Long talked about as a possible late night star, Gary Shandling plays the host and Jeffrey Tambor co-stars as his sidekick, the boob, the sad sack, the butt of the joke in what's still the role of Tambor's career (no small feat considering his part in Arrested Development, Transparent, and even Three's Company). Those who want to know the root of cringe comedy need look no further than Tambor's Hank Kingsley. Celebrities play both the public and private versions of themselves, putting on their celebrity personas during the talk-show segments of Larry Sanders, but playing parodies of themselves backstage or during commercial breaks. (David Duchovny, who develops an uncomfortably strong man crush on Larry Sanders, is a particular stand-out.) The Larry Sanders Show is not just groundbreaking, however; it's in the running for best comedy of all time, a show — like Arrested Development — that actually gets better the more times it is watched.