Last Updated: June 18th
Along with its slate of Emmy-nominated TV series, Netflix continues to churn out high-quality feature-length content as of late. The streaming platform has been building a deep well when it comes to film, filling it with everything from period dramas and millennial romcoms to quirky biopics, sci-fi love stories, and enthralling deep-dive documentaries. Plus, more Breaking Bad. In other words, if you thought TV was the only thing the binge-heavy subscription service had to offer, think again.
We've sifted through a slew of titles to pick the cream of the crop when it comes to Netflix's original lineup so make sure you have some space in your queue. These films deserve to be there.
Related: The Best Netflix Original Series Right Now, Ranked
Da 5 Bloods (2020)
Run Time: 154 min | IMDb: 6.9/10
Any Spike Lee joint is worth a watch, but this genre-bending thriller about a group of black Vietnam War vets returning to the battlefield decades later feels especially timely. That's because Lee manages to shed light on a little-known part of our shared history: the way our country treated Black soldiers returning from the war, but he also raises the stakes with a subplot that includes a buried treasure hunt and a heartwrenching mission to retrieve the remains of a fallen comrade. The cast, which includes Black Panther's Chadwick Boseman, is brilliant, the story is gripping, and you'll probably be seeing more talk of it come awards season, so go ahead and watch it now.
High Flying Bird (2019)
Run Time: 90 min | IMDb: 6.2/10
If you want to get a sense of the sheer volume of quality movies Netflix has been delivering recently, this sports drama is the perfect case study. It's a film directed by an Oscar-winning filmmaker (Steven Soderbergh), written by another Oscar-winner (Moonlight's Tarell Alvin McCraney), and starring a cast that includes Andre Holland, Zazie Beetz, and Zachary Quinto, and it's one of the more underrated flicks on the streaming site. Well, no more. This movie — which follows a sports agent (Holland) as he tries to pull off a daring plan during an NBA lockout — has finally jumped onto everyone's radar. At least, everyone who checks out this list.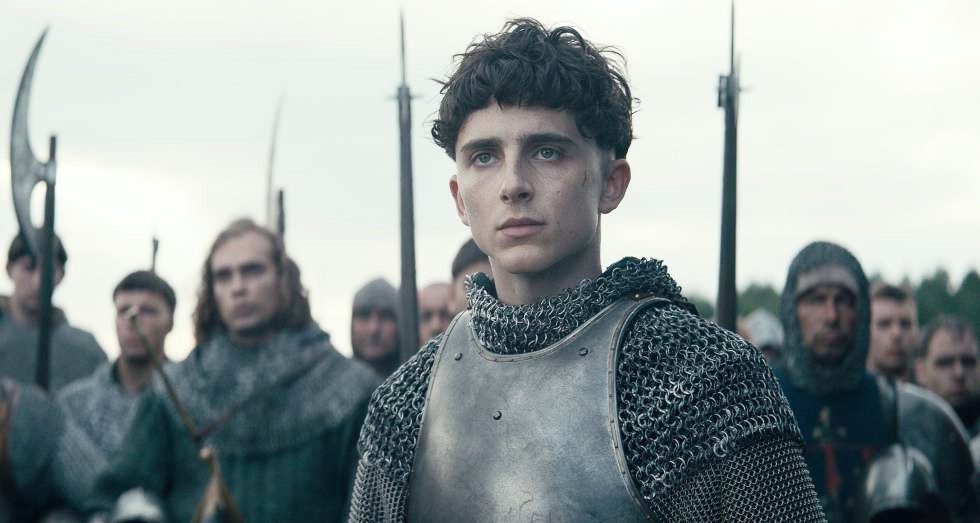 The King (2019)
Run Time: 140 min | IMDb: 7.3/10
Timothee Chalamet is everywhere right now so really, are you that surprised he's playing a boyish, rebellious King Henry V in this big-budget Shakespeare adaptation from Joel Edgerton? Chalamet and his bowl-cut bring Hal to life, the wayward prince forced to assume the throne after his father's death. Hal has to grow up quickly to lead his men into battle against a bloodthirsty French foe (Robert Pattinson having too much fun with his overdramatic accent) and preserve England's reign. It's all medieval warfare and political intrigue and it's held up by Chalamet who stands out — even amongst a stellar supporting cast.
The Irishman (2019)
Run Time: 209 min | IMDb: 8.6/10
Martin Scorsese delivers another cinematic triumph, this time for Netflix and with the help of some familiar faces. Robert De Niro and Al Pacino team up (again) for this crime drama based on actual events. De Niro plays Frank Sheeran a World War II vet who finds work as a hitman for the mob. Pacino plays notorious Teamster Jimmy Hoffa, a man who frequently found himself on the wrong side of the law and the criminals he worked with. The film charts the pair's partnership over the years while injecting some historical milestones for context. It's heavy and impressively cast and everything you'd expect a Scorsese passion-project to be.
Roma (2018)
Run Time: 135 min | IMDb: 7.8/10
Oscar-winning writer/director Alfonso Cuaron delivers what may be his most personal film to date. The stunningly-shot black-and-white film is an ode to Cuaron's childhood and a love letter to the women who raised him. Following the journey of a domestic worker in Mexico City named Cleo, the movie interweaves tales of personal tragedy and triumph amidst a backdrop of political upheaval and unrest.
Mudbound (2017)
Run Time: 134 min | IMDb: 7.4/10
Netflix spent much of 2017 trying to establish itself as an alternative to movie theaters as a place to find quality new films. The results were mostly strong, and none stronger than Mudbound, Dee Rees' story of two families — one white and one black — sharing the same Mississippi land in the years before and after World War II. Rees combines stunning images, compelling storytelling, and the work of a fine cast (that includes Jason Mitchell, Carey Mulligan, Garett Hedlund, Jason Clarke, and Mary J. Blige) to unspool a complex tale about the forces the connect black and white Americans and the slow-to-die injustices that keep them apart.