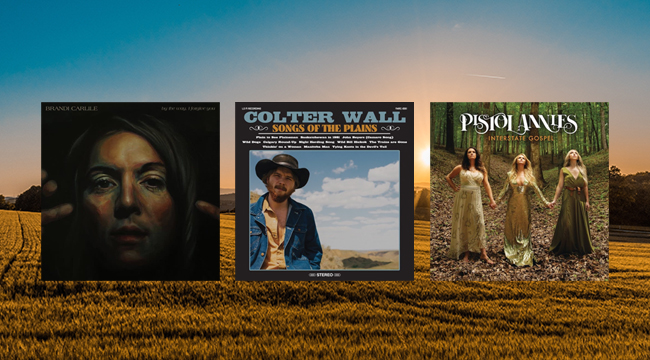 Editor's note: The point of more extensive genre lists is to help give shine to albums that wouldn't make it into the overall best albums list. After all, the point of these lists is to examine the way music has changed or moved throughout the year, and our year-end framework will continue to reflect that impetus. Though it's meant to highlight the best work in the genre, hopefully, you can also make some discoveries through this list.
For fans of country and folk, 2018 was as good a year as any, even if it felt like these artists in these genres on the margins had to fight even harder than ever for the recognition they deserve. Still, if there's anything the country and folk-minded among us are excellent at, it's fighting for what they rightly deserve, and plenty of artists put their all on the line in order to get their just deserts. From radio hits and Billboard chart toppers to independent, brand new artists with nothing to their name but a collection of folk songs and a dream, here's a look at the shining stars in this realm for 2018.
20. Jason Aldean, Rearview Town
Jason Aldean's resilience after surviving the horrific mass shooting at Las Vegas' Route 91 music festival is admirable, and even if he didn't get into that tough subject matter on his new record, Rearview Town, there's still plenty that resonates on this strong entry into his already packed and successful discography. "High Noon Neon" deals with the bright that can shine through in life's darker moments, while "Drowns The Whiskey," a searing song featuring Miranda Lambert, is a gorgeous, bummer-duet lamenting the times when not even booze will cure the hurt. The stand out track here, though, is an ode to his wife, "You Make It Easy," a slow-building, syrupy ballad of adoration for the woman who has held him down through hell and back — quite literally. On a personal note, seeing him perform this track while at a couple's resort this summer was the peak of appreciation. That's a sentiment older than cowboys themselves, and Aldean pulls it off beautifully.–Caitlin White
19. Anna St. Louis, If Only There Was A River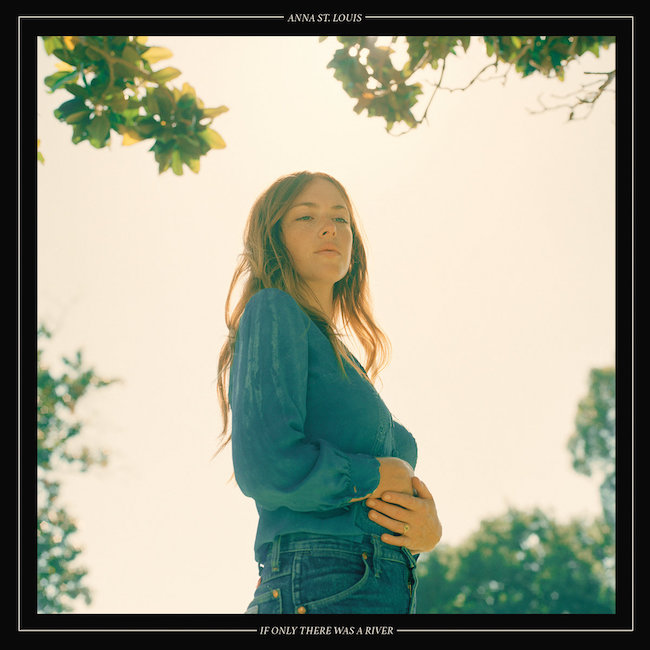 This Kansas City songwriter made a strong debut with her stately, elegant full-length If Only There Was A River, the follow up to her initial cassette release, First Songs, with folk-centric New York indie label Woodsist (label description: "fine archaic audio artifacts"). After moving to LA several years ago, St. Louis began writing songs, and came up with that tape before seriously embarking on making an album, enlisting experts at the helm in Kyle Thomas (King Tuff) and Kevin Morby to produce it. St. Louis uses nostalgic strings and expertly positioned vocal phrases to draw the listener into her heady, mesmerizing world, full of wobbly melodies and intently stated folk koans that continue to unfold in your mind long after the song comes to a close. Sometimes the simplest things are the most important, and St. Louis wields that wisdom with the dexterity of an expert, even though she's just starting out.–C.W.
18. Kane Brown, Experiment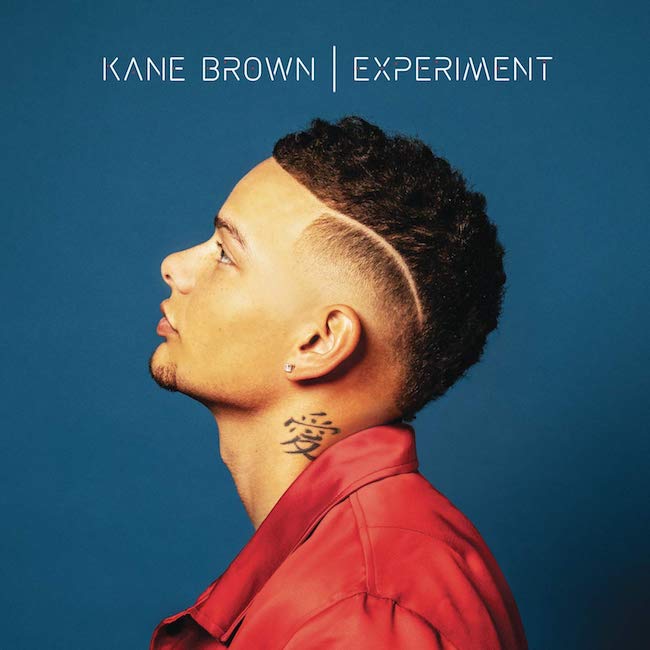 Kane Brown makes excellent pop country that falls just outside the box and had a breakout year when his second full-length album, Experiment, went No. 1 on the Billboard chart. Numbers aren't everything, but as a biracial, heavily tattooed newcomer to the country scene, it speaks volumes about Brown's talent that he was able to easily find success in a genre that is still often highlighted for its stoic, conservative ways. (Plus, he was one of only three country artists to snag a No. 1 on that chart this year. The others? Jason Aldean and Carrie Underwood) The Tennessee-born songwriter skirted the traditional label system when he was starting out, gaining over 400,000 fans on Facebook in two weeks after the viral status of an early single, "Used To Love You Sober," made Nashville proper sit up and take notice. Experiment stays true to Brown's roots as an outsider ready to own the genre from the inside, with pop-country magic on "My Where I Come From" and "Short Skirt Weather" lassoing the old world charm of stars like Tim McGraw and remixing it for the social media age.–C.W.
17. Erin Rae, Putting On Airs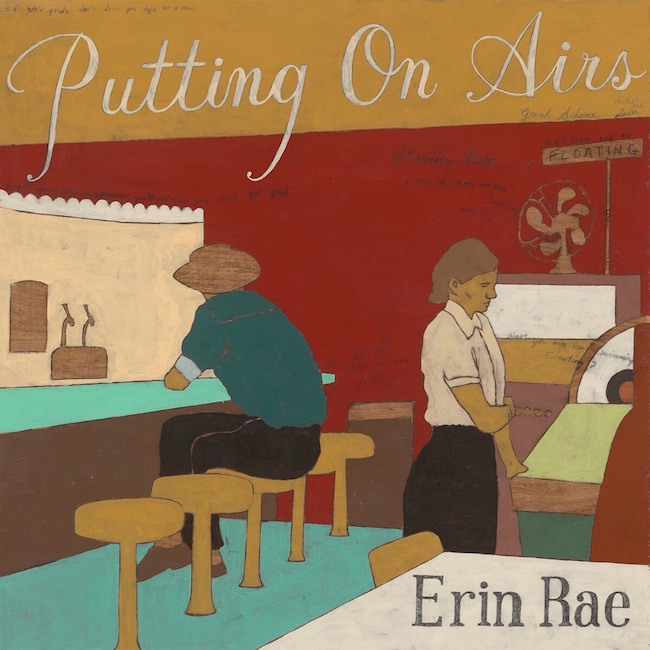 We were early to this breakout star's sophomore album, Putting On Airs, which came out this summer, but really took on a life of its own after a special show at Camp Wandawega highlighted the work. Our own Chloe Gilke traveled to Wisconsin for that performance, hanging with Erin and her crew, and getting a feel for the golden, hushed feel of the record. "Listening to it, you hear a natural reverb, a sense that it was made somewhere big and echoing and timeless," Gilke expertly noted. Full of nostalgic, piped-in piano, up close and personal steel guitar, and Rae's effortless, feathery alto, this record is like a sweet, warm wind, rushing through your window just when you need a reminder of how beautiful and breezy life can be.–C.W.
16. Dawes, Passwords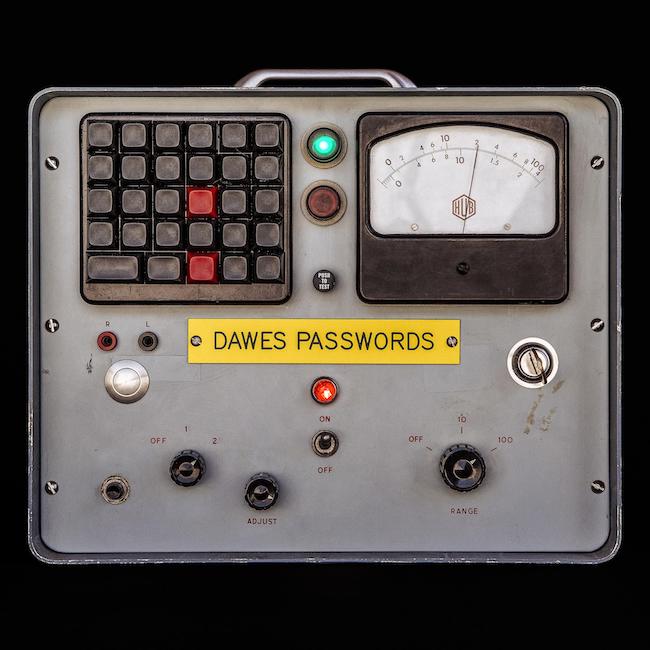 Dawes remains one of the more underrated bands in all of Los Angeles, though there's quite a big pile of excellent musicians over here in the biggest west coast hub that still seem to never get their due. Passwords is less country and folk-leaning than a lot of the band's previous work — and there is a lot, as Taylor Goldsmith and co. have been consistently making great tunes over six records and nearly ten years. This record is a little slower, but funkier, a little more subdued, but even more fixated on delivering the fascinating story-songs that hint at the cosmos inside of every conversation. Lengthy, sprawling standouts like "Feed The Fire" and "Telescope" capture the band's ethos best, delivering their tales of human expectation and disappointment with Laurel Canyon simmer.–C.W.
15. Tony Molina, Kill The Lights
When I listen to Kill The Lights, I can't help but think about The Beatles. I know Tony Molina is a veteran of the Bay Area hardcore scene, but this latest release leaned so close to the folk-pop side of things, it felt impossible not to include him on this list. His tender, laconic phrasing reminds me of the Fab Four, and the tightly-constructed, crystalline melodies on his impossibly short record evoke the simple, perfect brevity of a song like "In My Life," or "Norwegian Wood." Of course, there are fewer harmonies here (though there are some), and Molina's songs tend to be even shorter than Lennon's — the entirety of Kill The Lights clocks in at 14 minutes. But within those seconds, he manages to evoke one of the greatest bands of all time. This album is well worth the few minutes you'll need to give it a chance, and packs a punch far beyond that time.–C.W.
14. Amanda Shires, To The Sunset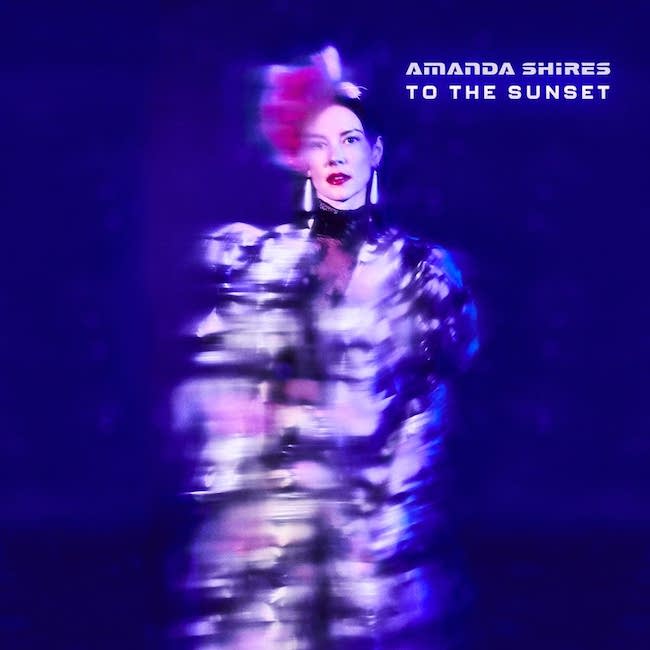 Amanda Shires has long been an esteemed Americana singer/songwriter in her own right, but this year's To The Sunset felt like a breakout moment for her. The sweeping, static of this majestic record takes any ideas about what Americana is or should be and turns them on their head, letting enormous melodies and her powerful, enigmatic voice take the lead. A decorated award winner in the genre, both for her astounding work on records like The Nashville Sound with her husband, Jason Isbell, and her own solo output, To The Sunset is a sharp reminder to anyone who tuned in late that Shires and her massive discography have been holding things down in the country world for about a decade and a half. The fierce, wild songwriting she's built her reputation on shows through clearer than ever on To The Sunset, with the thundering opener "Parking Lot Piroutte" and freewheeling "Break Out The Champagne" serving as indicators that she just might have another 15 years of music to give us after this.–C.W.
13. Ruston Kelly, Dying Star
Ruston Kelly is another entry on our list married to a beloved country star, his wedding last year to the genre's beloved Kacey Musgraves was a news story in its own right. Now, he's back for what he'd rather be in the headlines for — an album of his own. And the lonesome and blue Dying Star is cold and bright in all the right ways. As the title suggests, most of the album concerns itself with bright things that are losing their staying power, a meditation on loss, pain, and the whole damn thing. Even when these songs are tinged with heartache, Kelly's velvety, rough voice makes the bitter go down sweet. "Faceplant" and "Blackout" will be familiar territory for those who find themselves perpetually single, relying on outside uppers to numb the pain or sabotage the best things they've had. If you're into harmonica-heavy, whiskey-drenched ballads, this record is for you. After all, there's plenty of kinship to be found in melancholy — and it takes some of the bite out of these drained ballads to know that, in reality, Kelly is happily in love.–C.W.
12. Alela Diane, Cusp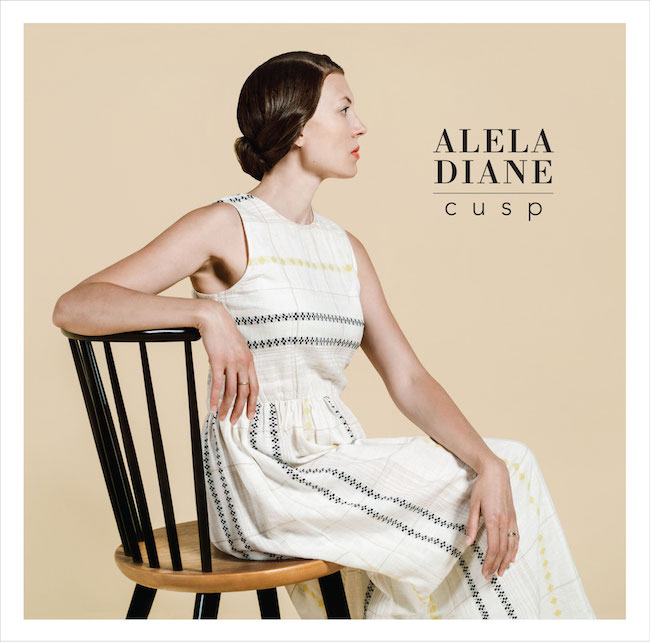 Quietly rebellious as ever, Alela Diane wrote an entire album about her experiences with motherhood on Cusp, summarily dismissing the notion that starting a family somehow halts a woman's creative drive, or diminishes her contributions to the art world. The resulting record is hushed and close, silvery and quiet, like new fallen snow, or a flicker of folk candlelight in a dark, uncertain world. Diane sings, as she always has, about the small exchanges between people who love each other, and the massive impact these interactions can have on the world at large. In something of a break from her past work, which has focused primarily on guitar, Cusp is a very piano-heavy album, and the shift helps add another layer of levity to a somber but lovely piece of work.–C.W.
11. Van William, Countries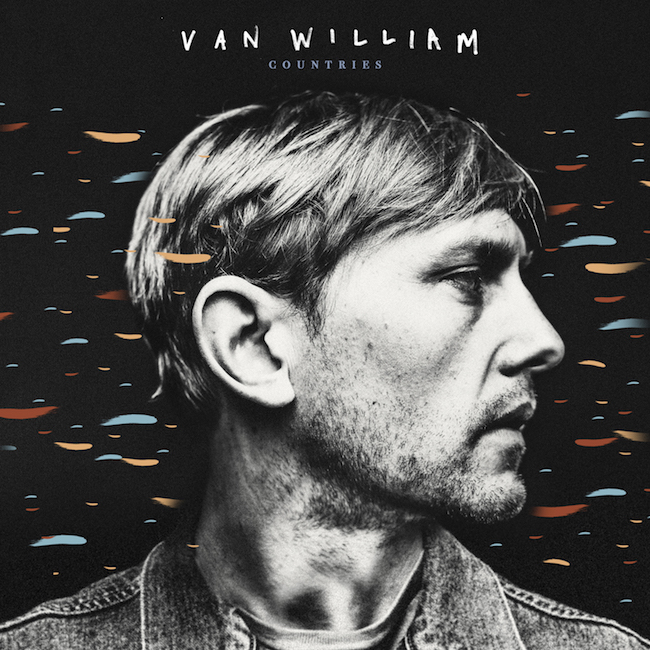 Kicking off the year with a strong start, Van William's solo debut, Countries, remained a highlight in the folk-country world, even as it was joined by plenty of other strong contenders. Along with his work with the collective WATERS, and a former project as Port O'Brien, Van Pierszalowski was ready to release a collection of songs under his own name — or as close to that as he's ever going to get. Like many other massive, great records, Pierszalowski's songs resulted from a sense of loss, both from a breakup and from losing a historical family encampment up in Alaska. Out of his pain over these shifts came Countries, a spry, resilient record that is open, self-assured, and a fantastic debut. "Fourth Of July" is the easy standout here, spotlighting the pop sensibilities and soaring choruses that make Countries such a rousing success.–C.W.
10. Ashley Monroe, Sparrow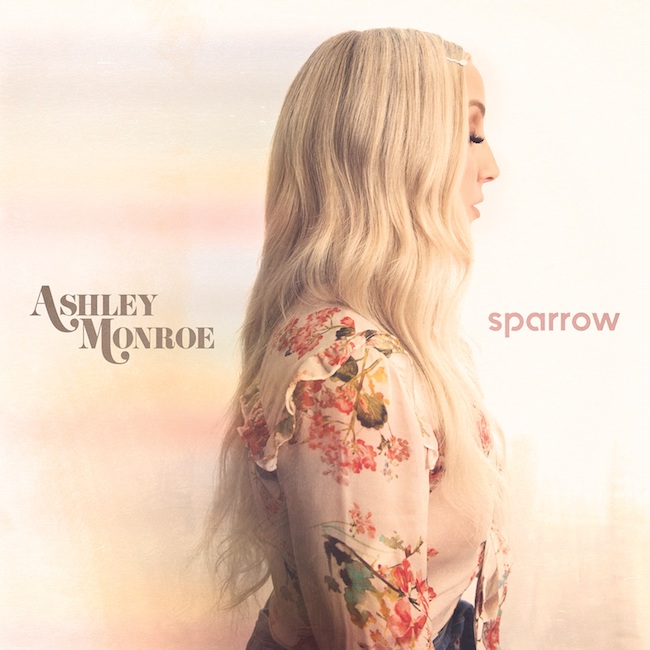 Though Ashley Monroe has a voice has innocent as a lamb, Sparrow finds her using it to lay down one of the sexiest songs the genre has heard in a minute for "Hands On You." While Monroe gets plenty of credit as one-third of Miranda Lambert's supergroup Pistol Annies, it's nearly criminal that her solo work tends to fly under the radar. "Hands On You," in particular, showcases how much breadth Monroe has, as she can easily transition from something like the smoky, sexy single to the sweeping strings and heartache of "Paying Attention," a track about snapping into focus over a lover a little too late. No matter the topic, Monroe brings a timeless country poetics to songs both difficult and fine, proving that even if she doesn't get her due now, her songs will live on for centuries after this. But if you're thinking about living in the moment, there's nothing like "Hands On You" to light up your desire.–C.W.
9. Jeff Tweedy, Warm
"Sometimes, we all think about dying," Jeff Tweedy sings on "Don't Forget," before imploring his audience to not let it kill them. He's not lying. In fact, two other songs from Warm, his first ever album of new original tunes released under his own name, contain death in the title, and "From Far Away" offers up instructions for his own burial. The album is haunted by his own father's recent passing and often feels like it's taking thematic and aesthetic cues from a few-years-old track that confronted the possibility of losing his wife during her eventually successful battle with cancer, "Nobody Dies Anymore." When you are nearly 30 years into your music career, it's hard to be surprising, but Warm manages just that with how deeply and honestly Tweedy stares at the past, at the future, and at the great unknown. He's proving to be one of the best artists at handling difficult topics with grace, matching the release of his memoir with an album that answers as many questions as it asks. He might not believe in heaven, as he claims on the album's title track, but he sure knows how to honor the sanctity of living.–Philip Cosores
8. Ashley McBryde, Girl Going Nowhere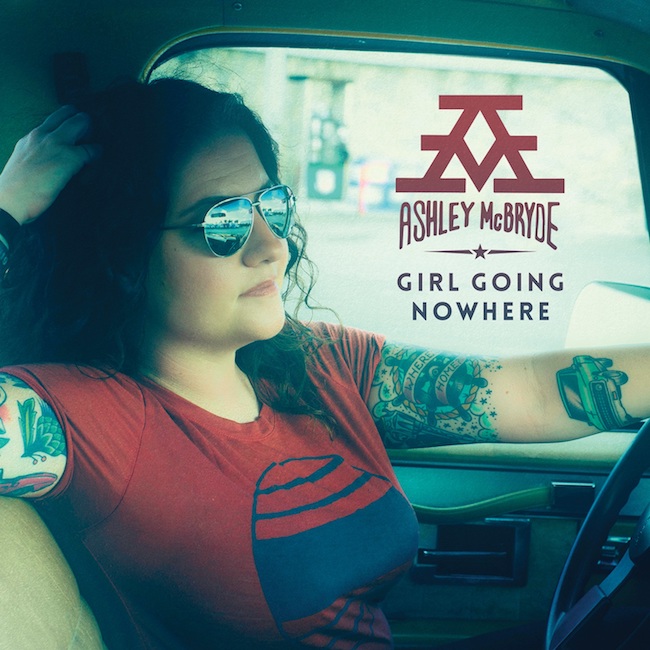 Though country is a genre known for routinely dismissing some of its finest talent based on gender, Ashley McBryde was still able to soldier her way through the front lines this year, breaking out in a big way with her rollicking, rough-around-the-edges Girl Going Nowhere. Landing a deal with Warner Bros. Nashville for this release, which is her second full-length album, McBryde's clear-eyed, everywoman style shines through on the album's leadoff single "A Little Dive Bar In Dahlonega," an ode to all "the worker bees getting no honey," a touching tribute to insisting on the sweetness in survival — even when things are going terribly. Contrast that with the Springsteen-influenced paean to country radio on "Radioland" and a love song to a threadbare piece of personal history on "To The Jacket" for a full-bodied, diverse display of talent from a newcomer who might just overtake the system that sought to keep people like her out.–C.W.
7. Brothers Osborne, Port Saint Joe
The Brothers Osborne have perfected their formula for lackadaisical, heartfelt country songs that toe the line between Texas and the Carribean, or country roots and radio hooks. The recipe? "Weed, Whiskey And Willie" is one, and also a standout track on what's only the second full-length record from this family duo. Port Saint Joe manages to worship at the altar of Willie without functioning like a throwback period piece, and honors believers and partaker in both of the aforementioned substances without sliding into dirtbag territory. These brothers are the opposite of dirtbags, in fact, politely declaring they're gonna "Drank Like Hank" and sidle up to "A Little Bit Trouble" without ever crossing the line away from perfect country gentlemen. Funk, southern soul, and pop hooks meet in the middle on Port Saint Joe, an easy-listening record that still manages to stay true to its outlaw roots.–C.W.
6. H.C. McEntire, Lionheart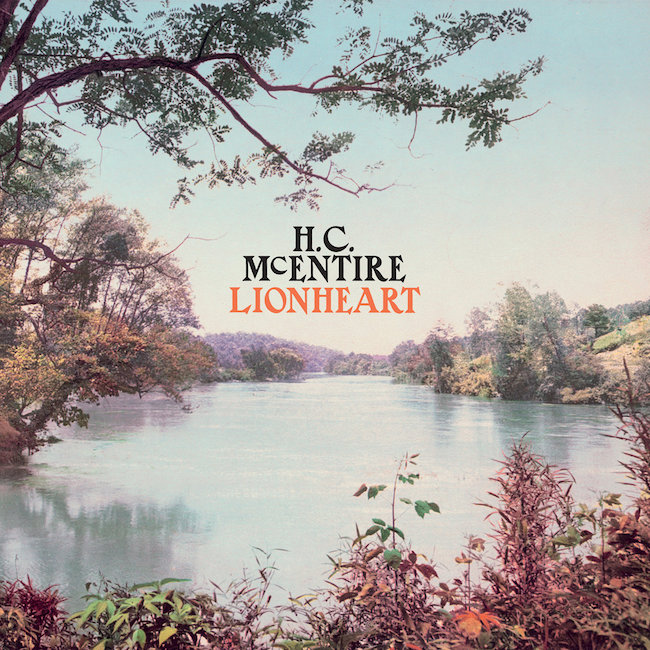 Heather McEntire, aka H.C., might be better known as the frontwoman of Mount Moriah, but with a solo debut as strong as LIONHEART that dynamic may just get flipped on its head before long. Using her love for country, punk, and pop music to craft a record that takes inspiration from each, LIONHEART's well-rounded sound is second only to its searing, imagery-laden lyrics. With input from the inimitable Kathleen Hanna, McEntire was able to sift through years of songwriting and pull out nine of the best tracks she's come up with, fleshing them out with the help of many southern musician friends, enlisting the likes of Phil Cook, Mary Lattimore, and William Tyler to do justice to these bleary, emotionally precise story-songs.–C.W.
5. Eric Church, Desperate Man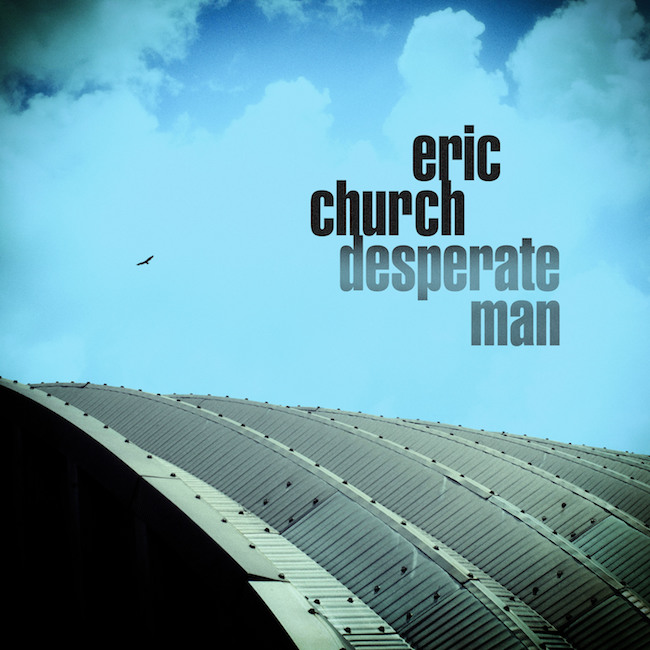 While Eric Church may be just as much a rocker as he is a country boy, Desperate Man deserves a spot on this list for just how fiery and ragged it is. Kicking off with a song quite literally called "The Snake," Church winds his way through country barn-burners like the opener, unlikely love stories ("Heart Like A Wheel"), and more lighthearted fare that pokes fun at the sonic history that makes us who we are ("Hippie Radio"). Whichever genre he rests his head in, Church can deliver a heartfelt story-song like no other, casually earning his place among the greats long before he ever intends to hang up his hat.–C.W.
4. Brandi Carlile, By The Way, I Forgive You
After a flurry of Grammy nominations made the rest of the world sit up and take notice, Brandi Carlile fans, who have been singing her praises for months (and even years!) looked around a little smugly. By The Way, I Forgive You is not just one of the best folk albums of the year, it's one of the best records of 2018. Period. Grammy voters heard that, highlighting the record as a whole and standout track "The Joke," a meditation on life's absurdity that never undercuts the inherent joy in this whole thing, no matter what the eventual outcome may be. My personal favorite, though, is the album opener, "Every Time I Hear That Song," a tribute to the people we can never quite forget, because they're inextricably tied to the music we love, even if we forgive them for the damage they did. Carlile may or may not know this, but plenty of her songs function like that, too.–C.W.
3. John Prine, The Tree Of Forgiveness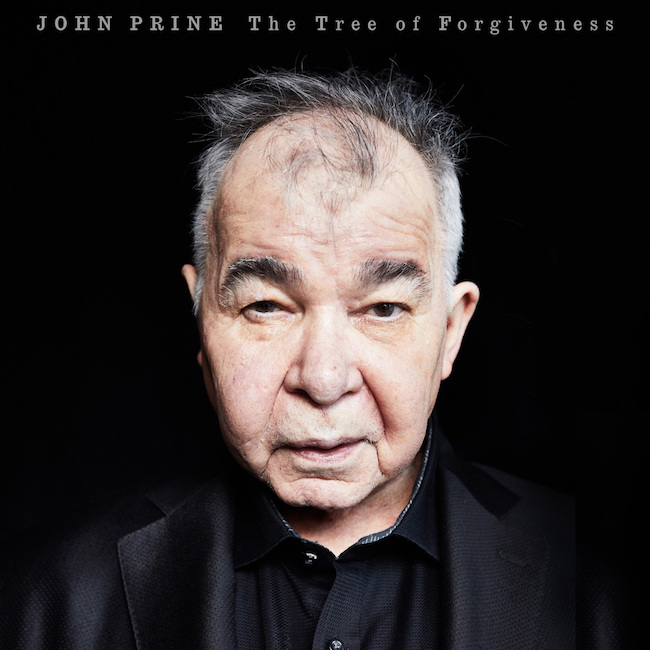 Sometimes I think I've said all I have to say about John Prine, and then one of his songs will shift in my ear, ever so slightly, revealing a whole new range of inspiration. Across five solid decades, Prine has time and again established himself as one of the most moving, joyful, absurd, and quintessential American songwriters, not just within the realm of folk, but expanding outward into the kinds of songs that define our country's consciousness. Do yourself a favor and visit "The Lonesome Friends Of Science Say" for a reminder that spiritual holdouts trump mathematical calculations any day, and "God Only Knows" for what is not, in fact, a nod to the Beach Boys, but a stunning, simple waltz with eternal implications. Tree Of Forgiveness is the latest, stunning entry into a discography that's already packed with immutable classics, proving that you can, in fact, teach an old dog new tricks. Or, rather, that an old dog has new tricks to teach us, if we'd just listen.–C.W.
2. Colter Wall, Songs Of The Plains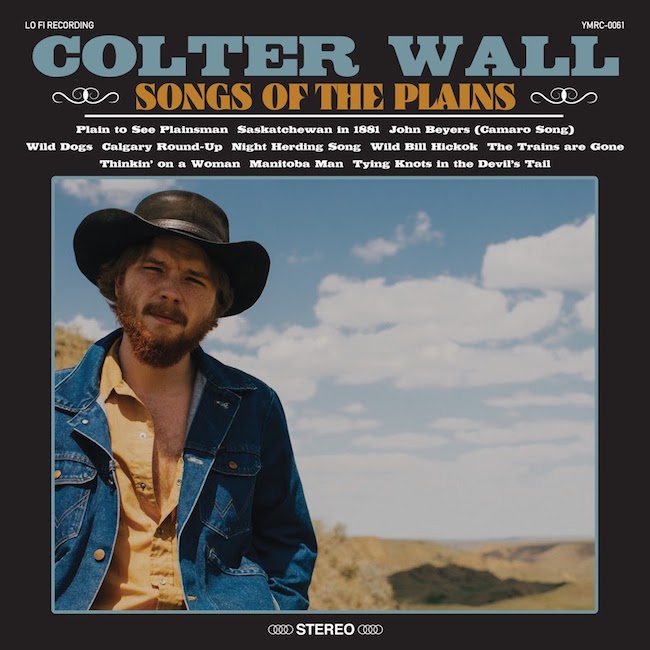 "Is that the guy that sounds like Johnny Cash?" Wandering through Pickathon's tree-lined trails outside of Portland, Oregon this year, that was the most common question I'd hear when Colter Wall was walking back, or belting out his bluesy, tobacco-stained anthems from the front of a stage. Sure, Wall's impossibly rich baritone evokes The Man In Black, and his style is decidedly throwback to a time when horseback was preferred over horsepower, but to pigeonhole him merely as a Cash soundalike isn't fair to the pure country genius that went into Songs Of The Plains. The follow-up to his incredible self-titled breakout, Songs Of The Plains doubles as both a love letter to the Midwest that made Wall, and the slower, older way of life that may be slipping away, but will never quite die. At least, not with talents like Colter Wall keeping it alive it won't.–C.W.
1. Pistol Annies, Interstate Gospel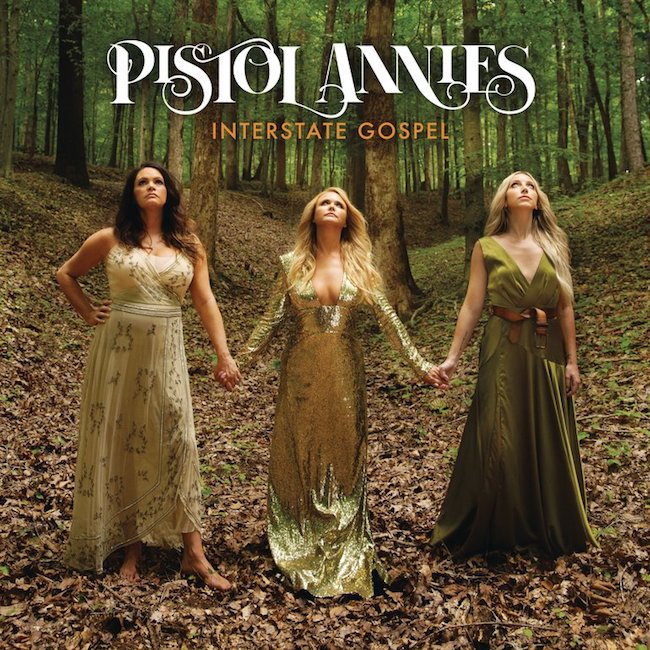 Come hell or high water, Pistol Annies will be there on doomsday in lipstick, pearls, and lace, guitars strapped to their backs, determined to get their voices heard, circumstances be damned. On their third collection of songs together as a trio, Miranda Lambert, Angaleena Presley, and Ashley Monroe prove that country's insistence on keeping women down is not based on any logical realities regarding talent or listeners. This album landed at No. 4 on Rolling Stone's best albums of the year, for God's sake! Continually using her power in the genre for good, Lambert leads this fever dream into the future, marrying jukebox and dive bar sensibilities with some of the most tender, aching tales of femininity the genre — or the world — has ever heard. Divorcees, sugar babies, and criminal's wives find solace here, and how many records can boast that kind of inclusivity? Interstate Gospel is a stunning reminder of the many different roles women occupy during their short time on earth, and that while not all of them may be pretty, no bad circumstance takes an inch of respectability and power away from the woman who live them.–C.W.
Some artists on this list are Warner Music artists. Uproxx is an independent subsidiary of Warner Music Group.