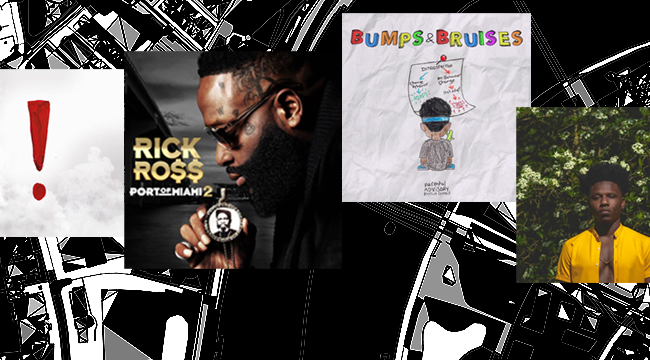 This week in hip-hop, a nice mix of industry veterans and promising newcomers are dropping everything from four-song teasers to long-awaited debut albums to marquee sequels. While one of the albums on this week's list may look familiar to regular followers of the column, there's plenty of fresh material to capture your attention.
Though Rick Ross' Port Of Miami 2 will likely dominate the discussion over the weekend, offerings from Bas and Murs are well-worth checking out for their similar rhyme-first philosophy. Meanwhile, if you're looking for a standout title to impress your friends with your tastemaking, take a listen to Matt Muse's new EP, which showcases flashes of the wit, wordplay, and worldview of fellow Chicago mainstays like Chance The Rapper, Noname, and Saba.
Then, if you're curious about what those Soundcloud kids have been up to, Trippie Redd and Ugly God have a diverse array of answers. While one has decided to dabble in EDM, the other has doubled down on the net-centric sounds that first made him a viral star. Whether either of those gambles will pay off remains to be seen, but both projects seem interesting enough to give some time to this weekend.
Finally, another standout: NBA player Damian Lillard drops his third studio album, which is an impressive feat in itself, but is doubly so because he's actually one of the better athlete/rappers around.
Bas — Spilled Milk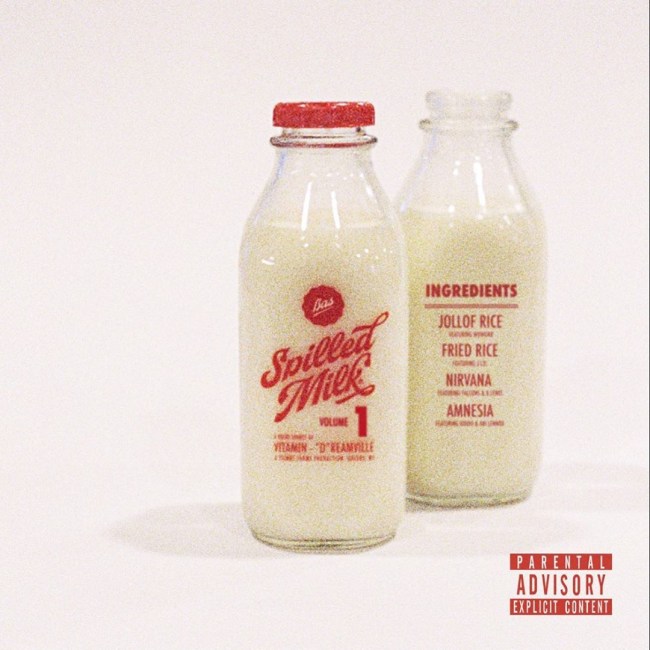 The Dreamville rapper is a little under a year removed from his third studio album, Milky Way, producing this four-song EP as a mid-meal snack to keep fans satisfied as he works on his fourth. It's a collection of collaborations with producers and other artists who might have once been outside his immediate circle such as electronic music producer Falcons and afrobeat producer Kid Dominant. Volume 1 features appearances from fellow Dreamville residents Earthgang, JID, and Ari Lennox.
Damian Lillard — Big D.O.L.L.A.
The Portland Trailblazers' Damian Lillard has been a revelation both on and off the court. His late-game heroics have endeared him to his adopted home, but his Oakland roots shine through in everything he does — including rap. His first two self-produced albums proved that he could hang with the best on the mic, crossing over from one game to the other as smoothly as he switches hands on the dribble on his way to the rim, so expect Big D.O.L.L.A. to be a triumphant celebration of his success in both arenas. The release featuring appearances from well-respected lyricists like Lil Wayne and Mozzy as well as Dame's own artist (and cousin), Brookfield Duece, and rising star Derrick Milano.
>Matt Muse — Love And Nappyness
Hailing from Chicago's South Side, Matt follows up his well-received 2018 project Nappy Talk with a seven-song EP of vulnerable, live-produced tracks that further establish him as a successor to the legacy of the Young Chicago Authors collective — the origin of such critical favorites as Chance The Rapper, Jamila Woods, Mick Jenkins, Noname, and Saba.
Murs — The Iliad Is Dead And The Odyssey Is Over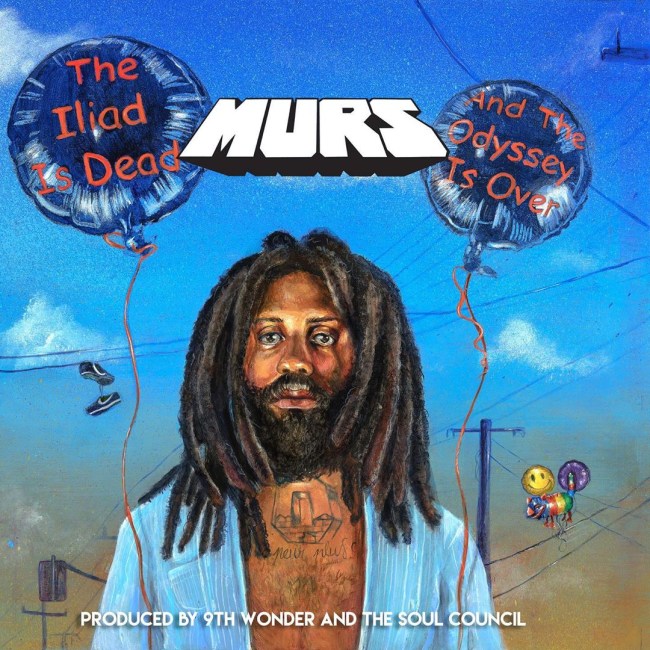 After being pushed back three weeks, Murs' latest collaboration with 9th Wonder and the Soul Council will finally be available for streaming. Check out "High Noon" featuring Rapsody and Reuben Vincent as the benchmark for the quality of Murs' forever-intricate rhymes and the production of JDeafBeats — who just so happens to be 9th Wonder's teenage daughter and is hearing impaired.
Rick Ross — Port Of Miami 2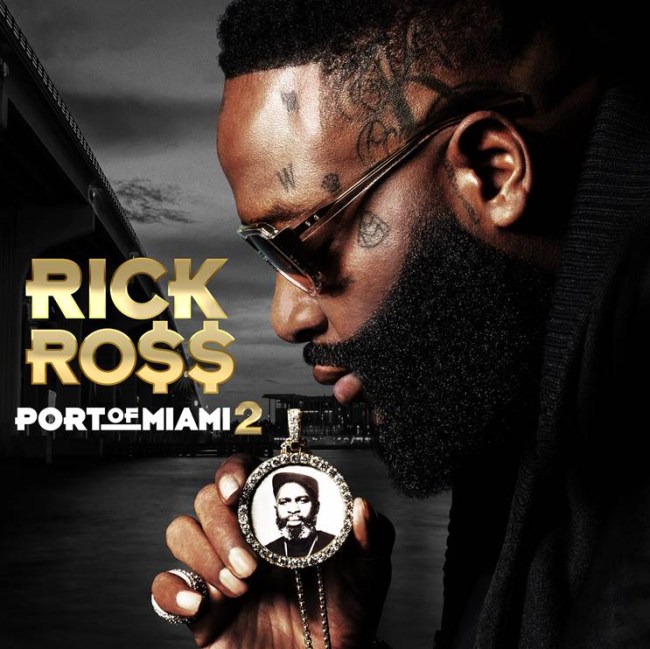 2019 has been a big year for sequel projects. After Nas returned to the vaults for The Lost Tapes 2, Rick Ross takes inspiration from his game-changing debut to craft a spiritual successor that hopes to live up to the same promise foretold by the original Port Of Miami. The follow-up comes with the benefit of 10 years worth of hindsight, as well as a rambunctious appearance from Swizz Beats on "Big Tyme."
Trippie Redd — !
Of all of the so-called Soundcloud rappers that exploded onto the scene in the last two years, Trippie Redd has proven to be one of the most quietly consistent. He stays out of trouble, he releases solid albums at a reasonably steady clip, and he's unafraid to experiment. Case in point: ! is being billed as an electronic album, boasting beats courtesy of Diplo and a tracklist featuring heavy hitters like The Game, Lil Baby, and Playboi Carti — as well as Trippie's girlfriend Coi Leray, who has proven to be a promising rapper in her own right.
Ugly God — Bumps N Bruises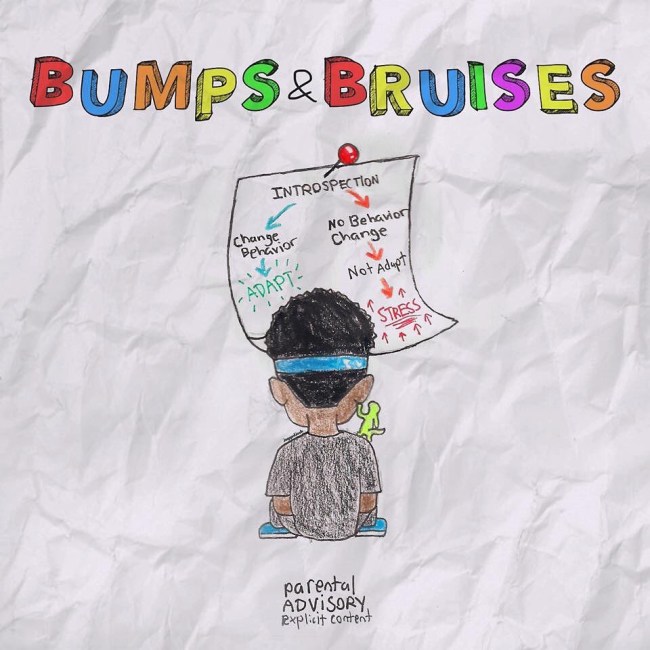 After featuring on XXL's 2017 Freshman cover, viral star Ugly God seemingly dropped off the map, save for a four-song EP in April of last year. While his early work was marked by comedic bars and off-kilter delivery, his more recent offerings, like album single "Lost In The Sauce" seem to showcase the sort of musical evolution that might take Ugly God from an oddball novelty rapper to an artist who might live up to his lofty potential — although he's still pretty funny and weird.