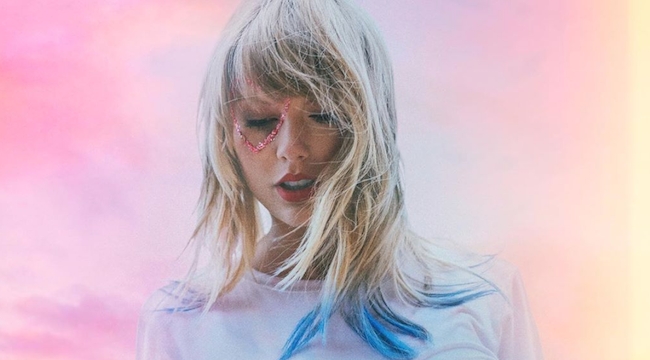 When Taylor Swift was gearing up to follow her masterpiece Red (which had just been snubbed by the Grammys) in 2014, with the as-yet-unreleased foray into mainstream pop, 1989, she kicked off the entire album cycle with a spunky, dance-pop kiss-off called "Shake It Off." At the time, critics and reviewers mostly panned the song, whose video gestured toward hip-hop in ways interpreted to be derogatory, and highlighted Taylor's own, well, questionable dancing skills. A couple weeks later, she followed this up with the album's second single, "Blank Space," a domineering, vindictive parody of all the worst qualities Swift — and most young women in relationships — have been rumored to possess in love and its aftermath.
Though several more excellent singles followed, it was "Blank Space" that set the tone for how the rest of 1989 would unfold, a sparkling, surprising record about falling in love, fighting against stereotype, and reclaiming yourself after a terrible breakup. In the scheme of the record's narrative, "Shake It Off" was pretty minor, though when it was released it practically took up a whole news cycle on its own. But the second single had more longevity, and was a much better indication of what the record would actually tackle. Some critics still wrote the song off as overly dramatic, yet it went on to become one of the most iconic moments of what is arguably Taylor's most successful album.
Then, again in August 2017, when Taylor sought to follow up the huge blow out with Kim Kardashian and Kanye that had begun to define the post-1989 era, she released a fiery, storming video for "Look What You Made Me Do," a bait-and-switch that had the internet up in arms about a potentially retaliatory album, that, in reality, was much more about a celebration of finding stability in a loving relationship than feuding with other celebs. The second single, "…Ready For It?," was also released quickly after "LWYMMD" met with a lukewarm reception, and once again defined the trajectory of a record that was a more open embrace of sex, alcohol and "sick beats" (read: adult) than anything Taylor had released in the past.
Though the first single never caught on, the narrative of Reputation became a rally around an album devoted to celebrating a healthy, thriving adult relationship, overcoming any initial negativity, and her corresponding record-breaking tour and Netflix documentary (along with the late, slow-burn radio hit of another track, "Delicate") cemented the overall, ahem, reputation, of this era as one ultimately focused on lasting love and personal acceptance that resonated far beyond the first single ever could have.
So this past April, when Taylor once again released a lead single for a new album, this time titled "Me!" and featuring none other than Panic! At The Disco's Brendan Urie, it seemed clear to fans who had been paying attention that a much better indicator of T7's defining ethos would come in the form of her second single. And they didn't have long to wait, "You Need To Calm Down" came in like a wrecking ball last Friday and hasn't stopped swinging since, along with the title to her next record, Lover (coming August 23), and the cameo-driven video for the song hitting the internet early yesterday morning and picking up steam throughout the day.
"You Need To Calm Down" is once again a heel-turn from the first single, and indicates that while Reputation was focused on Taylor's own newly-found love, Lover is probably going to be looking outward, seeking out all the expressions and possibilities of love in the larger world. This new era comes on the heels of Taylor's new commitment to politics, something both fans and detractors had foisted upon the star since she remained neutral during the divisive 2016 election. Yet, now that she's all but "come out" as a Democrat, endorsing the liberal candidate in her home state of Tennessee, urging her fans to vote, and more recently supporting the Equality Act on Instagram (and in this new single's video) the reaction has been very mixed.
For those who are against the narrative of the song and video, "You Need To Calm Down" faces criticism for centering Taylor, a cis straight woman, during the middle of Pride, or even worse, capitalizing on support for the queer community in order to sell her own product. But it's hard not to hear those critiques as the thoughts of people who have already made up their mind to dislike Taylor Swift, for whatever reason. Swift is one of the best-selling artists of the streaming era, and doesn't really need the social capital of supporting a socially liberal cause like this — in fact, it's much more likely that such a blatant move in support of gay rights would lose her some fans within the Conservative country establishment, where she initially came up. She has more to lose than gain by making a move this direct.
Queer audiences already love her, but to make this stance in front of her huge teen fanbase (see the target audience for "Me!") might be crucial to impressionable young people. Yes, the shift feels heavily calculated and vetted like everything she does, Taylor Swift operates more like a politician than a typical celebrity in all her public actions. But, in the words of the first single discussed for this piece, haters are gonna hate, and that seems like what the negative response mostly is — hating for the sake of hating. The critiques that these queer stars are being used "as props" also serves to strangely strip the parties involved of their agency, as though these people didn't hear the song, sign off on the message, and agree to be featured.
The song denounces homophobia and Taylor's own online haters in the same breath, something that a few have deemed too heavy-handed, but will probably resonate with many people who have dealt with the exhaustion of facing online bullying for any reason. Many of which, adults who weren't raised in this era of exposure and social media pressure may forget, are also teens — especially queer ones.
A long-time friend of Ellen DeGeneres, one of the most prominent queer women in the world, and a supporter of Todrick Hall during his Kinky Boots run (including putting him front and center in the "LWYMMD" video), Swift widened her net substantially for this new video. The clip includes all of the Queer Eye guys crew, Laverne Cox, figure skater Adam Rippon, a quote from queer icon Cher ("Mom, I am a rich man"), and rising pop star Hayley Kiyoko, along with almost too many others to name. (Rekindling a friendship with Katy Perry after a petty feud didn't hurt anything, either.)
And for those who do feel represented and seen by Swift using her platform to catapult these queer figures into the homes of mainstream America, the positive outcry has been just as loud as the negativity. GLAAD, a non-governmental organization that monitors homophobia in the media has reported a huge increase of donations in the amount of $13 (a number that will forever be part of the Swift mythology) since they were name-checked in the song. So even with the so-called backlash, a palpable, tangible good has already come about because of the song and video's existence.
Regardless, both "Me!" and "You Need To Calm Down" prove that despite the lower, darker moments of her Reputation era, Taylor has absolutely found her voice again, and is striking off in a confident new direction that celebrates her own strengths in characteristically personal songs, and also looks to align her voice with larger political causes that are defining a new, much more socially-aware era in pop culture. And if her second single strategy continues to play itself out, the best indicator of what Lover will be like can be found inside "You Need To Calm Down." Love it or hate it, the summer of T7 is upon us.
Lover will be out 8/23 via Republic Records. Pre-order it here.