Selena Gomez's 2022 was punctuated by her AppleTV+ documentary, My Mind & Me, and the promotional press cycle around it. Gomez told Rolling Stone that she'd written 24 songs for her next album and touched on the "My Mind & Me" single she released around the documentary.
"'My Mind & Me' is a little sad, but it's also a really nice way of putting a button on the documentary part of life, and then it'll just be fun stories of me living my life and going on dates and having conversations with myself," Gomez told the publication. "I feel like it's going be an album that's like, 'Oh, she's not in that place anymore; she's actually just living life.'"
Gomez similarly told Jimmy Fallon that she was "ready to have some fun" with her next batch of music. Well, we'll soon get a sense of what she's been talking about.
This morning, August 17, Gomez announced that she will release "Single Soon" on August 25. It will be released alongside a 7″ vinyl with "Single Soon" on the A-side and an instrumental version on the B-Side. Pre-order the vinyl here.
"Y'all have been asking for new music for a while. Since I'm not quite done with SG3, I wanted to put out a fun little song I wrote a while back that's perfect for the end of summer. SINGLE SOON. August 25th. Presave it now," Gomez captioned an Instagram carousel featuring the single artwork (shot by Hunter Moreno) and behind-the-scenes photos.
Per the press release, "Single Soon" was produced by Benny Blanco and Cashmere Cat.
Gomez's last LP was Rare in 2020. The Grammy-nominated Revelación EP, her first Spanish project, arrived in 2021. Despite the gap in solo releases, Gomez has maintained a strong presence with "Calm Down," a platinum-certified Afrobeats anthem with Rema, peaking at No. 3 on the Billboard Hot 100 and spending eight weeks at No. 1 on Billboard's Radio Songs chart.
Gomez is also currently starring in the third season of Hulu's Only Murders In The Building, which has surprisingly sprung a potential hit from Meryl Streep.
See the "Single Soon" cover art below.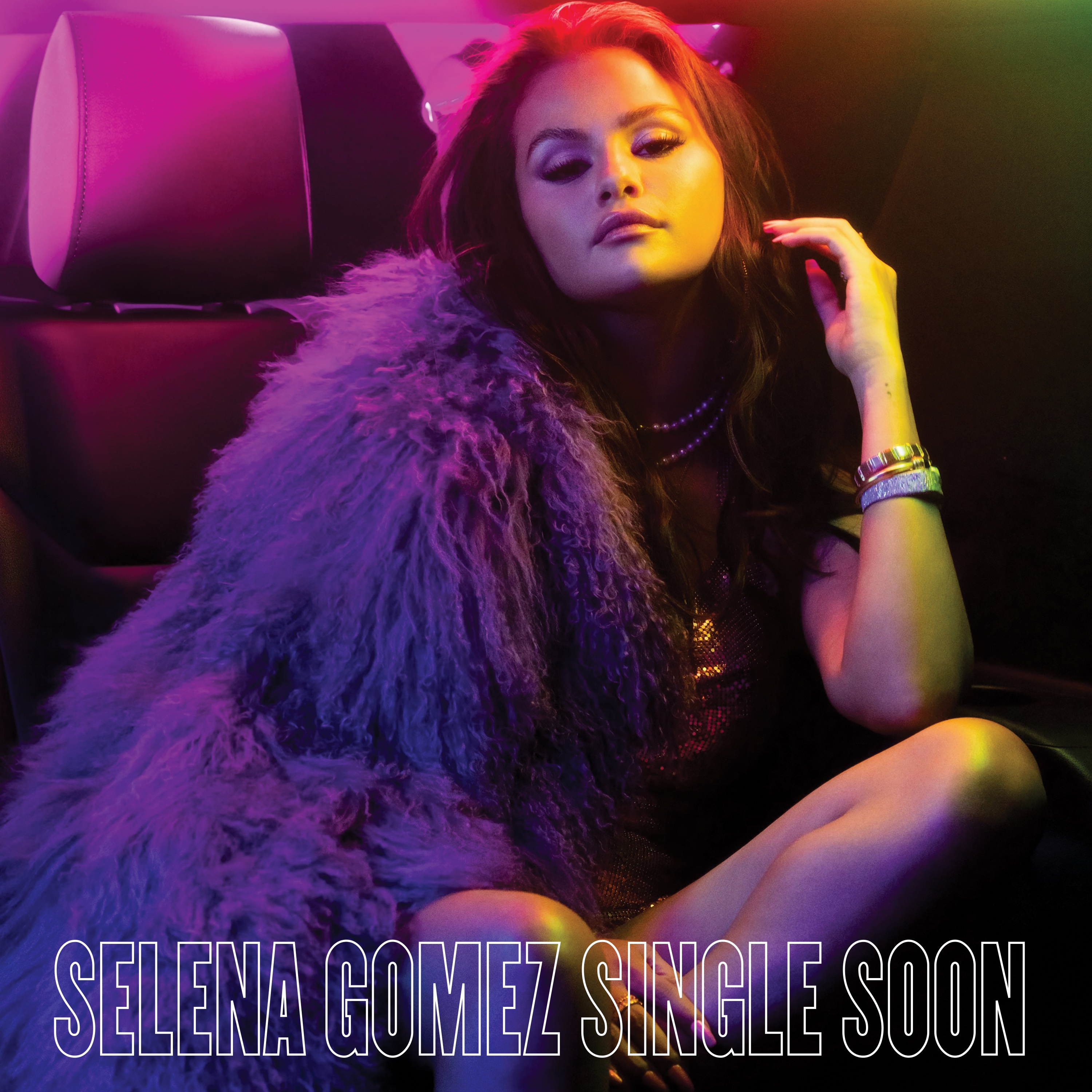 "Single Soon" is out 8/25 via Interscope Records. Find more information here.