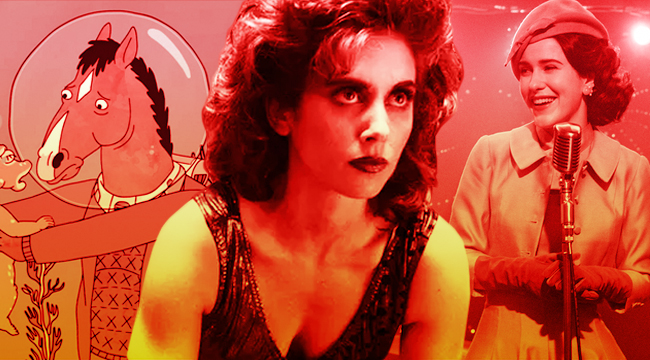 The sheer volume of TV shows this year reached what felt like astronomical proportions. Although we already (and impossibly) compiled a Best Of 2018 list, only 15 series were lucky enough to make the cut. It's important to consider, however, how that list spanned network, premium cable, and streaming original services, so it was an extremely exclusive list, to say the least. And it's fair to consider that more shows deserve some recognition. After all, FX recently reported that Peak TV has taken its toll, with 495 scripted original series airing in 2018 with 32% of them (160 shows) coming from Netflix, Amazon, and Hulu. So, it's worth busting out a top 15 that stems exclusively from those streaming services.
Yes, we did this. Brian Grubb weighed in, along with Kimberly Ricci, Josh Kurp, Andrew Husband, Jason Tabrys, Alex Diedrick, Dustin Rowles, Jessica Toomer, and Andrew Isaac. We weren't entirely scientific about hashing out which series made the top 15, yet we damn well did our best to finalize a list that reflected our collective tastes. No one has admitted to throwing a tantrum during the compilation process, but boy are we relieved that (unlike with the overall TV list) Homecoming had an opportunity make the cut with a streaming originals list. (Grubb should be happy about that!) Anywho, simply too many shows exist right now, and there's no way to please everyone, but let's get going with the 15 streaming options that we liked most in 2018.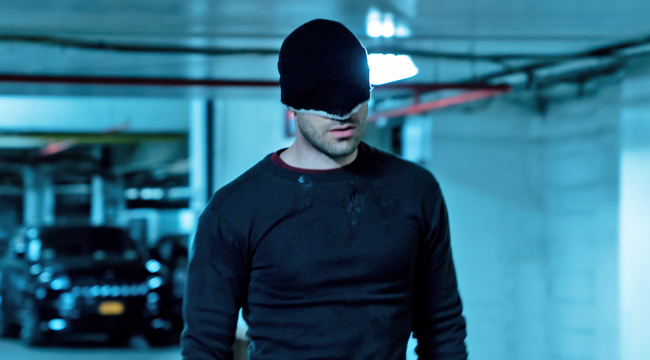 15. Marvel's Daredevil (Netflix)
Six weeks after its stellar third season debuted, Daredevil was canceled by Netflix. The move made little sense at first as Marvel's flagship Netflix show was its most popular title on the streamer — so much so that it was their fourth most popular show at the time. The reasoning behind this and other Marvel cancellations by Netflix are as complicated as they are confusing, but one thing is clear: Daredevil season three was a monstrous return to form for the show. New showrunner Erik Oleson transformed the series into a complex, The Wire-like story of crime, conspiracy, and intrigue. Vincent D'Onofrio's turn as the villainous Kingpin was even better than it was before. As for the devil himself, Charlie Cox's Matt Murdock felt less like a punching bag for everyone else and more like a sympathetic and vengeful man on a mission. – Andrew Husband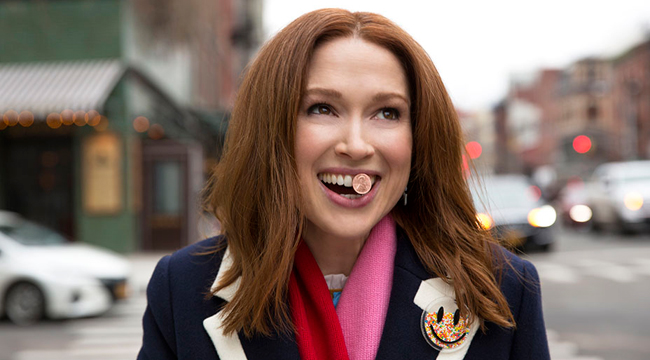 14. Unbreakable Kimmy Schmidt (Netflix)
After a half-season spent dropping blink-and-you'll-miss-them pop culture references and deftly mocking hipsterism, tech elitism, MRA nonsense, and our collective fascination with celebrity culture and true crime documentaries, Unbreakable Kimmy Schmidt didn't just re-establish itself following a good-but-not-great third season — the show made it clear that it's gonna hurt like hell to say goodbye to these characters and all the imagined stories that they don't get to tell when the show's final episodes launch on January 25. — Jason Tabrys
13. Santa Clarita Diet (Netflix)
Season one of Santa Clarita Diet took a great cast (Drew Barrymore, Timothy Olyphant) and a solid premise (suburban mom/realtor turns zombie), but the writers failed to fully execute on that premise. It was both too broad and too restrained. Season two, however, dives headfirst into the comedy. As a result, it's smarter, funnier, and more heartfelt. Creator Victor Fresco increases the frequency of jokes, amps up the blood — used in melodramatically hilarious fashion — and brings back Nathan Fillion to play a decapitated zombie head. It's Olyphant, however, who steals the second season. He's unreserved, delivering a madcap jolt of comedy while managing to provide the show with much of its soul. He's just an average dad and a realtor who loves his wife and will go to any lengths (including murder) to keep her happy. — Dustin Rowles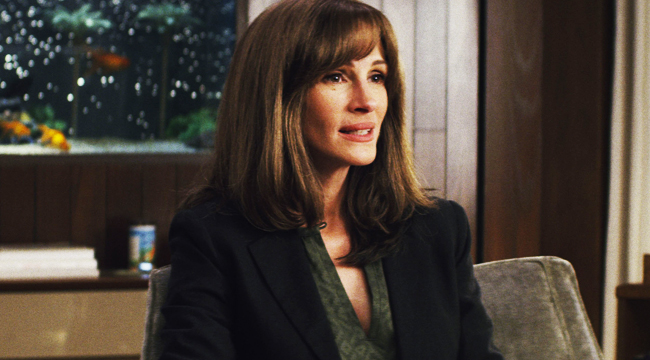 12. Homecoming (Amazon)
You should go into Amazon's Homecoming with as little prior knowledge as possible. Yes, it's got Julia Roberts, it's adapted from a popular podcast, and it's directed by Sam Esmail from Mr. Robot acclaim. But don't look into the plot any further than that. The show is one of those surprisingly tasty gems that keeps you on your toes, changing your perceptions of what's going on with every episode. Each of its 10 episodes is over and done in about 30 minutes, so it doesn't waste any time. It's Mr. Robot-lite. It's compelling. It's unique. And it's the perfect afternoon binge. — Alex Diedrick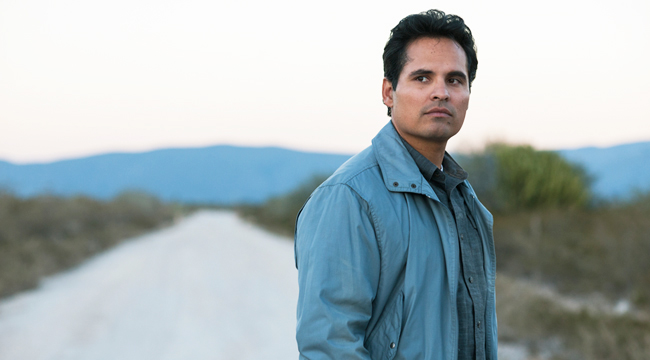 11. Narcos: Mexico (Netflix)
Netflix did it. They pulled off the series' most intoxicating season thus far while changing locations and jumping back in time to bring us two characters who are somehow more riveting than sad-yet-vicious clown Pablo Escobar. Even more to the streaming giant's credit, they impeccably paced the lethal dance between Agent Kiki Camarena (Michael Peña) and drug lord Gallardo (Diego Luna) so that even though viewers know how this history ends, the tragic journey to that destination is downright impossible to stop binging. Furthermore, I was thrilled to see that the most The Wire-y season of the show didn't balk at threading up a new, Murphy-esque hero (Scoot McNairy) to root for during next season. If you love complex characters barreling toward compelling destinations with power struggles aplenty, do yourself a favor and dig in, either with this spinoff or starting with the original Narcos. — Kimberly Ricci
10. The Haunting of Hill House (Netflix)
If you told me that a Gothic horror series on Netflix would end up giving us a thoughtful, poignant meditation of the effects of trauma and how people move past it, I'd have kindly told you to buzz off. Mike Flanagan's reimagining of Shirley Jackson's famous novel did just overload us with thrills and chills, it ended up proving horror is the perfect vehicle to delve into deeper issues, like broken families, drug addictions, and mental illness. This series has stuck with me long after that lackluster ending – not simply because the Bent-Neck Lady haunts my dreams at night – and any show that can garner the kind of word-of-mouth and bevy of think pieces that Hill House inspired deserves a spot on this list. — Jessica Toomer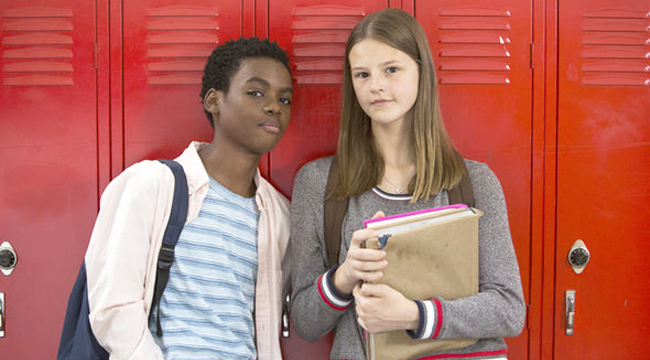 9. Everything Sucks! (Netflix)
Everything sucks, but especially Netflix for canceling Everything Sucks! After only one season. Now, I'm not going so far as to compare this 1990s throwback to Freaks and Geeks, probably the greatest one-and-done TV series ever, but after a bumpy, overly nostalgic beginning, Everything Sucks! found a comfortable groove in the second half of the season. The soundtrack was killer (was there a Gin Blossoms song? You bet!), the acting was Stranger Things kids-level good, and the plots went beyond your average coming-of-age stories; there's Kate, confused by her sexuality (at least until she goes to a Tori Amos concert), and Luke dealing with the desertion of his father when he was a child. Even the parent storylines were interesting, a rarity in teen programming. It's a shame Everything Sucks! wasn't able to continue building on a promising first season, but what did I expect? Everything really sucks. — Josh Kurp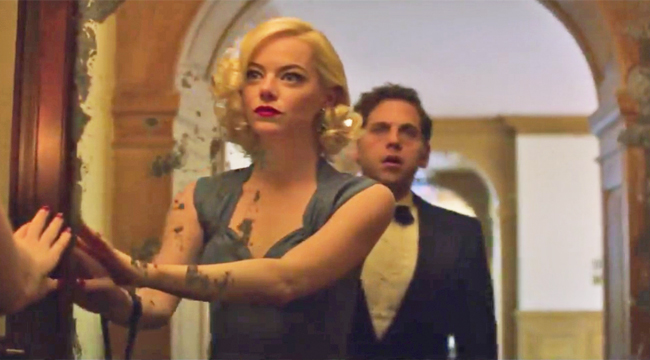 8. Maniac (Netflix)
Many criticisms have been lobbed at this Cary Fukunaga-helmed series, and I'm here to tell you that they're all fair points. Maniac is slightly precious, too self-aware for its own good, and obvious awards-show bait, and well, the show actually works despite these intents. Messy and sporadic and oddly paced, the series does take (as Brian Grubb pointed out) too long to be "get better," but ultimately, delicious surrealism rewards the viewer. Sally Field and Justin Theroux are both wonderful, and the fantasy scenes are fun as hell because Emma Stone and Jonah Hill are able to stretch their wings toward many far-out places. If nothing else, Maniac at least proves that they should reunite onscreen more often. Hell, I genuinely dug that Netflix was willing to essentially make this series as an experiment. When a creative team is allowed to fully let loose like this, the sheer joy in the process is evident and infectious. — Kimberly Ricci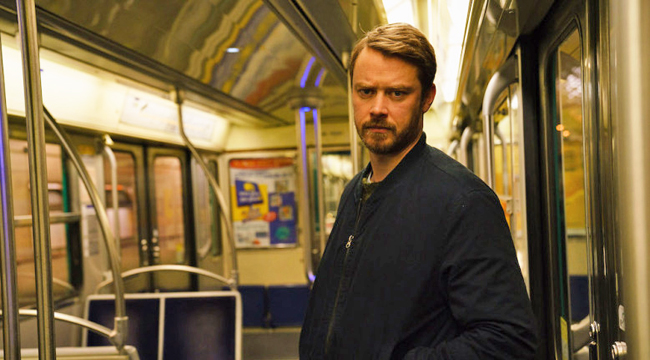 7. Patriot (Amazon)
It took a year and a half between the pilot episode and the first season to come out, and another 19 months until the second season arrived on Amazon, but the wait for the second season of Steven Conrad's series was worth it. While the second season lost the thread on the established story arc, it morphed into a brilliant and melancholy character study of an off-the-books CIA agent, who will to do anything to accomplish a mission, even one with which he has little at stake personally. The second season basically answers this question: What if Jason Bourne actually felt all of the physical and psychological pain inflicted upon him during the course of his mission — swimming with jellyfish, climbing over an electric fence, having his own teeth pulled out — and had to carry that baggage with him? By the end, no one would want a sequel because we couldn't bear the thought of watching the protagonist thanklessly suffer any more for an ephemeral goal. Patriot is a marvelously crafted, brilliantly written, funny and painful series to watch, but I genuinely hope there's not another season. It's too hard to watch this good man suffer. — Dustin Rowles
6. Big Mouth (Netflix)
Big Mouth continues to wow, finding a way to more completely loop shame and depression into the mix around the arrival of, not just confusing sexual feelings from puberty, but the next-level hell gauntlet that comes with growing up like bullying, broken marriages, and broken dreams. It'd be bleak as hell if not for the crude humor and a kind of "we're all in this together" vibe that weirdly blends so well with the absurdity of hormone monsters and anthropomorphic bath mat sex toys. — Jason Tabrys
5. The Marvelous Mrs. Maisel (Amazon)
What praises can be heaped on The Marvelous Mrs. Maisel and its enigmatic star, Rachel Brosnahan, that haven't been poured out in dozens of end-of-year lists already? If anything, the only obstacle to the show making this list was the uncertainty of its second season, which debuted earlier this month. Would Brosnahan still mesmerize on-stage as the fast-talking, wry Jewish housewife with dreams of a career in stand-up comedy? Would creator Amy Sherman-Palladino be able to once again capture the spirit of the 1950s, affable and unconcerned, yet relevant and feminist enough to matter to viewers today? Would Tony Shalhoub look as good in a beret as we imagined? The answer to all those questions is yes. If anything, the second season of Mrs. Maisel is more fun, more over-the-top, and more riveting than the first with Midge facing even bigger roadblocks to her comedy dreams and overcoming them with the grace and aplomb we all wish we possessed. — Jessica Toomer
4. American Vandal (Netflix)
American Vandal had some major shoes to fill with its sophomore season. The first season — which focused on the ever-enticing question "who drew the dicks?" — could have easily been a humorlessly repetitive mockumentary, but it was anything but that. A show that featured a CGI handjob was a smart, thrilling series that earned a Peabody Award, but how do you follow that up? You trade dick-jokes for poop-jokes. Season two managed to weave in complex themes from our justice system, like coerced confessions, right next to figuring out the past tense of "shit." While the follow-up may not have been quite as perfect (in part due to the lack of personal stakes that the filmmakers had in season one), it's still a hilarious ride, due in large part to the memorable accused Turd Burglar, played by Travis Trope. — Alex Diedrick
3. Castle Rock (Hulu)
Stephen King adaptations are having something of a second or third renaissance at the moment, and Hulu's Castle Rock was one of the best examples of this in 2018. Executive produced by J.J. Abrams and Steven Spielberg, and created by Sam Shaw and Dustin Thomason, the anthology series managed to bypass the straight-to-adaptation game by using King's books and short stories to create a world of its own. Yes, that's right — Castle Rock isn't even actually based on something King explicitly wrote. Instead, Sha and Thomason were inspired by King to take the fictional New England setting he set so many of his stories in and give it its own show, complete with a new set of stories and characters designed to psychologically shock and terrorize willing audiences. It does all of this and more with flying colors, and we can't wait for season two. – Andrew Husband
2. BoJack Horseman (Netflix)
I have already written a lot of words on BoJack Horseman, about how it's hilarious and depressing and life-affirming and soul-crushing, and the voice cast (led by an Emmy-worthy Will Arnett, Paul F. Tompkins, Aaron Paul, and Alison Brie) is superb, and that it's the most endlessly re-watchable Netflix show, what with all the sight gags and clever animal-based wordplay. I could write a lot more, however, on how season five craftily covered the #MeToo movement and self of sense after going through something impossibly difficult (like the dissolution of a marriage), and how it made BoJack culpable for his actions and held up a mirror to the entire entertainment industry. But instead, I'm going to share the clip of Todd's fish girlfriend's father rolling a barrel full of lube up to his daughter's room so she and Todd can have sex, and then the lube spills everywhere, and then the family slips in the lube, and then Todd's fish girlfriend's father tells Todd that the only way to plug the hole is with his — just watch the clip, and BoJack. — Josh Kurp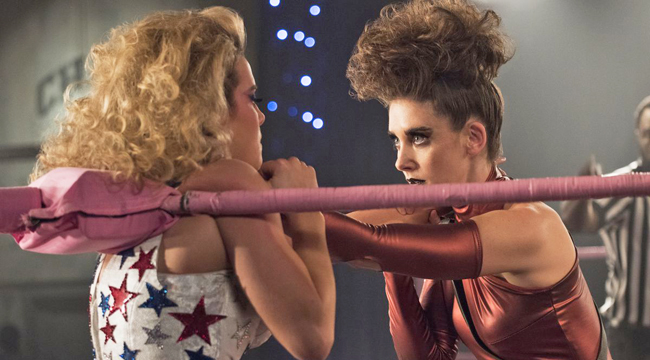 1. GLOW (Netflix)
Countless reasons exist to deeply appreciate this series — which never forgets its comedic roots throughout the narrative's inherently dramatic undertakings — that tops this list for its ability to transcend its pioneering introductory bow. GLOW had already shattered barriers while portraying a more nuanced look at the ragtag group of women navigating and dominating from within a man's world, but season 2 moved past the initial gimmick and two-dimensional wrestling characters that these women portrayed in the ring. In doing so, the show dove deep into underlying dynamics (including exploring racial, ethnic, and gender stereotypes) while at no time failing to entertain.
Beyond the theatrics, the spandex, teased-up hair, and business dealings at hand, GLOW also addressed the complex nature of friendship breakups, and how these breakdowns can be more devastating than any romantic bust-up. Alison Brie and Betty Gilpin both delivered shattering performances, and while the entire ensemble cast is stellar, Marc Maron clearly relished the chance to move past playing a straight-up scumbag. Yet his Sam still called the shots while reminding his cast that they were replaceable, which is a rude and unavoidable awakening even within a showcase of female empowerment. In season 2, the men ultimately remain in charge even though the women do the heavy lifting, and I look forward to season 3 further taking on harsh, hilarious truths about this knock-down, drag-out paradox that often persists today. — Kimberly Ricci