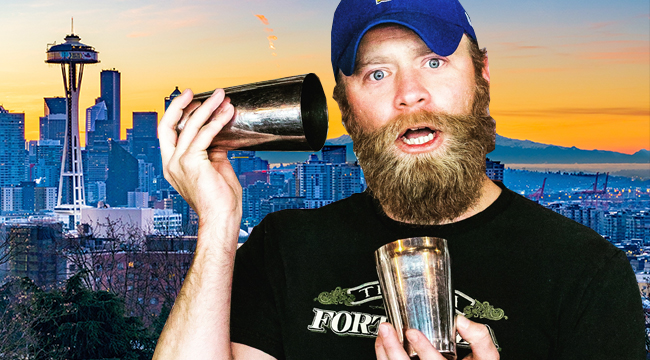 You know how to EAT THIS CITY. With top chefs as tour guides, you've learned how to scout out hot spots for breakfast and brunch, where to go for a delicious date night, and how to feast like a local liege in the cities you love. But where do you wash it all down? Do you know how to find the best brewpub? Uncover who makes the meanest bloody marys and the most sparkling mimosas?
You're about to find out. Welcome to DRINK THIS CITY!
You don't need to be Dorothy to know we're not in Kansas anymore, because this week we're in the Emerald City — Seattle, Washington. The bar culture here is alive, well, and absolutely flourishing. If you love cocktails, you owe yourself a chance to explore all that the city has to offer in the way of boozy beverages.
Don't know where to start? Lucky for us, we have a guide who knows his way around a good drink. Meet Jason Simplot, bar manager of Rumba! Seattle may be known for its rain, but within Rumba, you'll find a tropical oasis — serving up beautifully crafted drinks and pan-Caribbean noshes. With over 500 rums on offer, there's pretty much nothing this bar can't do with the spirit, and their excellence at utilizing it has been recognized by the Tales of the Cocktail Foundation. Tiki aficionado? Visit on Tiki Wednesday and partake in Sharks With Frickin' Lasers or Chandrian's Fire (trust us). Do you know someone who "hates rum?" Someone who "can't drink rum, not after college?" Rumba is where you take them to prove them wrong. In no time at all they'll be eating (technically drinking) their words. Best of all, they'll be smiling about it too, because as seriously as Rumba takes rum, they're also unapologetically playful. Vacation is always just a glass away.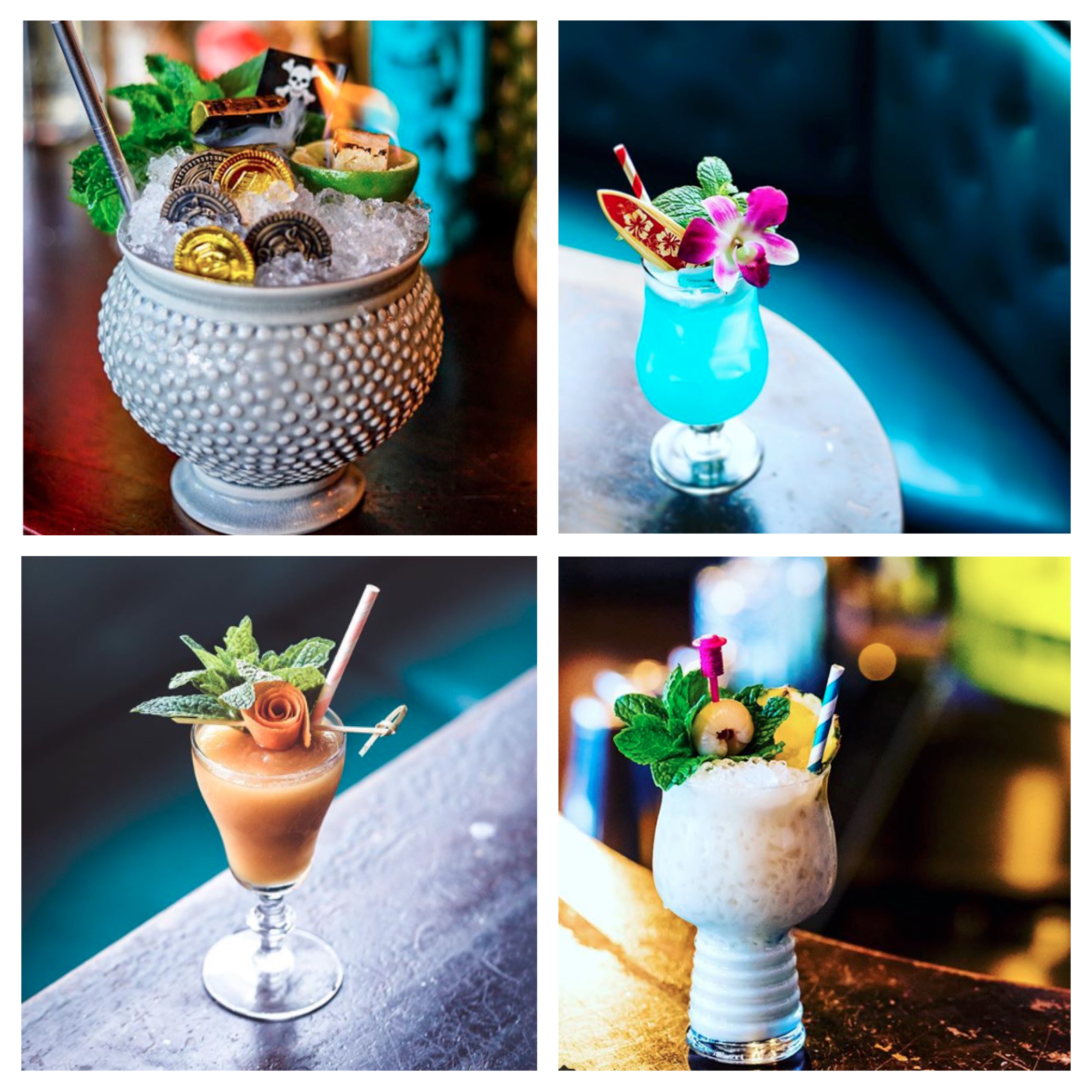 Ready to have some fun? Let's have Jason show us where to drink in the city he calls home!
BRUNCH COCKTAIL OR HAIR OF THE DOG
Hattie's Hat, a quintessential Ballard dive bar. The Bloody Mary is bangin' and the boozy popsicles get you back on track while chilling you out.

MARGARITA
Barrio. A back bar stacked with all things agave and a bar staff that knows what to do with it all.
CLASSIC COCKTAIL
Zig Zag. Have a Last Word, have a Negroni, just go and have a couple drinks at Zig Zag. They've been mixing 'em up for years.
CRAFT COCKTAIL
Foreign National. I'm not kidding when I say this, nor am I alone in thinking it; Foreign National is pouring the most creative drinks in the entire city. Plus it's sexy inside.
PUNCH
Rumba! Philadelphia Fish House all day. Once, a guest asked, "what kind of fish is in the Philadelphia Punch?" To which the bartender countered "uhh… None." The guest replied, "ahh I don't want to risk it, I'll take the Barbados Punch".
Someone really thought we put fish in our punch. This is not a joke. This shit is real.
DIVE BAR
The Dino's Spritz at Dino's. It's a drink served in a tiny garbage can! With a can of sparkling fucking wine shoved into the top! Are you kidding me!?

PUB, TAVERN, OR BREWERY
Go to Holy Mountain. Drink all the beer they have available. You're welcome.
HOTEL BAR
Order "The T In Tough" at Pennyroyal. Pretty sure they can still make this. Regardless, it's a large format drink full of Rum Fire, a super funky high proof Jamaican rum. You and four friends looking to kick-start the afternoon? This'll do that.
HOT DRINK
Suite 410. They've got the space to heat lots and lots of water and just love doing it. Order the Infinite Jest, a 15 part drink that takes as long to make as it does to read the book. Drop Kamyar's name, he loves to help!
THEMED COCKTAIL at IMMERSIVE EXPERIENCE BAR
Stampede Cocktail Club. I love a bar with personality and they don't skimp on it here. The aesthetic is dope and the bartenders want to facilitate the party. Count me in.
SPARKLING COCKTAIL
Order the Hearts & Minds at Liberty. One of the best drinks in the city in an unpretentious and underrated bar.

APERITIVO
Get over to Herb & Bitter. Their cocktail game is crushing it and there's plenty of vintage amaro to gawk at.
LOW-PROOF COCKTAIL
No brainier, JarrBar. Drink Sherry, pick at olives, feel the breeze through the window, drink Vermouth. Repeat for hours.
UNUSUAL COCKTAIL or COCKTAIL WITH SURPRISING INGREDIENTS
Canon. Wait, have you not been there? High concept, deliciously balanced cocktails, miles of whisk(e)y, killer food & dope folks at the helm.

Thank you, Jason, for taking us on a tour of Seattle's best bars!
Like what you read? Check out Drink This City: Return To Downtown LA, Drink This City: Boston, Drink This City: Return to Chicago Downtown LA, Drink This City: Return To ManhattanDrink This City: San Francisco, Drink This City: New Orleans Drink This City: Miami, Drink This City: Honolulu, Drink This City: Detroit, Drink This City: Chicago, Drink This City: New York, Drink This City: Nashville and more!
Join us next week for more DRINK THIS CITY! Meanwhile, hit us in the comments — where should we travel next?