I'm going to let you in on a little secret about why the cocktails at high-end cocktail bars are always better than your favorite dive or the drinks you mix at home. While I'd like to say it's about some special motion of mixing or touch of magic in the atmosphere (those are important, don't get me wrong), it's really all about the quality of the spirit in that cocktail.
Shitty bourbon means shitty cocktails. Great bourbon means great cocktails. I promise that it's really that easy.
If you're paying $8 t0 $12 for a cocktail, it's going to be fine. But because of the way pricing works in bars, that cocktail has to be made with a $15 to $20 bottle of bourbon (at wholesale). That's why $15 to $20 cocktails are just better. They're made on the back of a much better bourbon. The great thing is, you're not constrained by having to turn a profit off every single pour at home. So if you want to try and reach the heights of the best cocktail bars, just start pouring $30 to $60 (and sometimes up to $100) bourbon whiskeys in your cocktails.
Below, I'm calling out ten bourbons I love to mix with. Some of these will elicit gasps from bourbon geeks out there who are (in my opinion) often far too precious about "how" you're supposed to drink whiskey. If you buy a bottle of whiskey, you can enjoy it however you want. And sometimes that's in a dope AF cocktail.
To make the process even easier, I paired each pick with its ideal mixed drink. Click on the prices if you want to try them for yourself!
Also Read: The Top 5 UPROXX Bourbon Posts Of 2021
Eagle Rare
ABV: 45%
Average Price: $45
The Whiskey:
Eagle Rare is a marriage of at minimum ten-year-old Buffalo Trace whiskeys. Each barrel is hand-selected to bring in classic bourbon flavors that also feel deeply rooted and unique to the brand.
Tasting Notes:
This one opens boldly, with orange rind and maple syrup next to touches of honey, worn leather, and toffee. Then the oak char and vanilla kick in, giving it a classic old-leather-chair-in-a-smoky-library vibe, as hints of mint lead back towards the toffee.
When you add a little water, there's a dark chocolate bar with almonds note that arrives. The finish is short but sweet in all the right ways.
The Cocktail: Old Fashioned
This whiskey is killer on the rocks or in an old fashioned. The orange, leather, and nutty dark chocolate all shine with a little bitters, sugar, cherry, and orange oils.
George Dickel Bourbon Whisky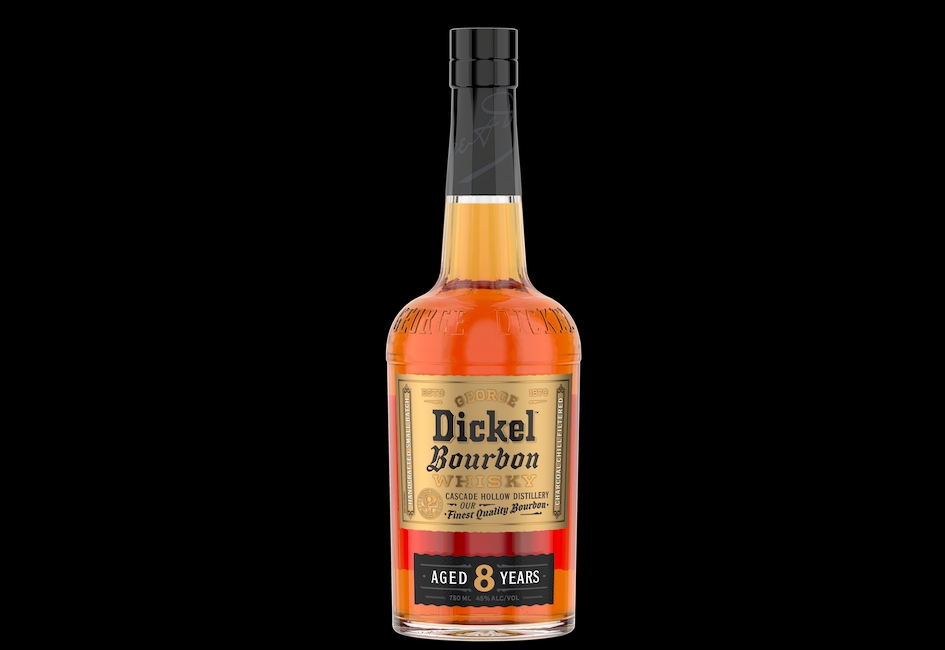 ABV: 45%
Average Price: $30
The Whisky:
This whiskey was a special release from Nicole Austin and a new direction for the brand. The whiskey is the same Dickel that makes their famed Tennessee expression, simply pulled from barrels that leaned more into classic bourbon flavor notes. The barrels are a minimum of eight years old before they're vatted. The juice is then cut down to a manageable 90 proof and bottled.
Tasting Notes:
This opens with classic bourbon notes of vanilla, caramel, dry wood, and a touch of apple crisp with brown sugar, spice, and butter. The taste holds onto the Dickel corn vibe as the sweetness leans into caramel and toffee with a buttery backbone, more eggnog spice, and a pear/apple vibe with a dusting of orange oils. The finish isn't overly long but has a nice dose of creamy vanilla next to an apple tobacco chewiness.
The Cocktail: Eggnog
Eggnog spices, creamy vanilla, and dessert vibes? That calls for a dessert cocktail.
Bulleit Bourbon 10
ABV: 45.6%
Average Price: $49
The Whiskey:
This is classic Bulleit Bourbon that's aged up to ten years before it's blended and bottled. These barrels are hand-selected to really amplify and highlight the classic flavors that make Bulleit so damn accessible in the first place.
Tasting Notes:
There's a lot going on, with butter and spicy stewed apples, maple syrup, Christmas cakes full of nuts and dried fruit, and a hint of savory herbs all pinging through your olfactory. The palate brings about smooth and creamy vanilla with plenty of butter toffee, sourdough crust, more X-mas spice, cedar bark, and a hint of dried roses. The finish is long, warming, and really embraces the toffee and spice.
The Cocktail: Old Pal
This very refined take on the Negroni is perfect for a subtly spiced yet slightly funky bourbon like this one.
Wyoming Whiskey Small Batch Bourbon Whiskey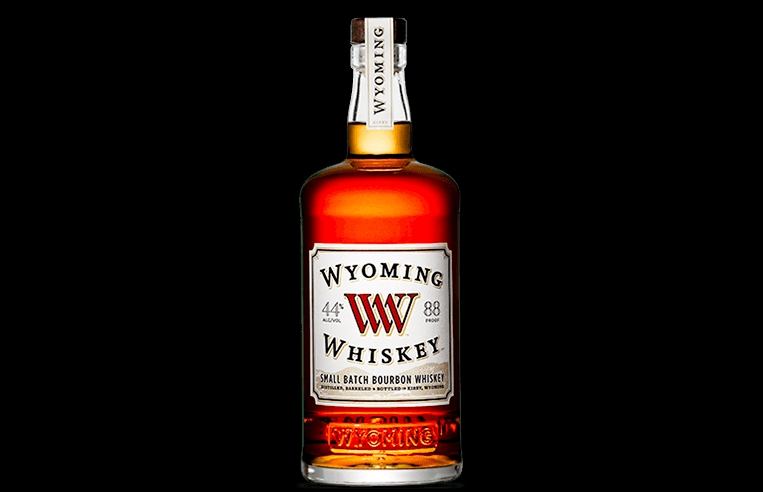 ABV: 44%
Average Price: $44
The Whiskey:
This small-town craft distillery is making some of the finest grain-to-glass whiskey on the market. Their signature bourbon is a wheated bourbon that utilizes grains grown within 100 miles of the Wyoming distillery. The juice is aged for at least four years before it's small-batched, proofed with local water, and bottled.
Tasting Notes:
The vanilla and caramel on the nose are creamy to the point of feeling like a stiff pudding with a hint of wildflowers. The palate holds onto those flowers and pudding while adding cinnamon sticks warming in browned butter with a note of cedar. That spice broadens out to a Christmas spice vibe, as a buttery toffee sweetness and mouthfeel lead you toward a finish that's just the right length.
The Cocktail: The Brown Derby
There's just something about the florals in this whiskey that feels like a great match for the sharpness of grapefruit in this drink.
Legent Bourbon
ABV: 47%
Average Price: $40
The Whiskey:
This bottle from Beam Suntory marries Kentucky Bourbon, California wine, and Japanese whisky blending in one bottle. Legent is classic Kentucky bourbon made by bourbon legend Fred Noe at Beam that's finished in both French oak that held red wine and Spanish sherry casks. The juice is then blended by whisky blending legend Shinji Fukuyo.
Tasting Notes:
Plummy puddings with hints of nuts mingle with vinous berries, oaky spice, and a good dose of vanilla and toffee on the nose. The palate expands on the spice with more barky cinnamon and dusting of nutmeg while the oak becomes sweeter and the fruit becomes dried and sweet. The finish is jammy-yet-light with plenty of fruit, spice, and oak lingering on the senses.
The Cocktail: Whiskey Sour
The Whiskey Sour is a beautiful cocktail. The velvet texture thanks to the eggwhite helps highlight the nuance of any bourbon you use, so be sure to use an expression as brilliant as this one.
Evan Williams 1783 Small Batch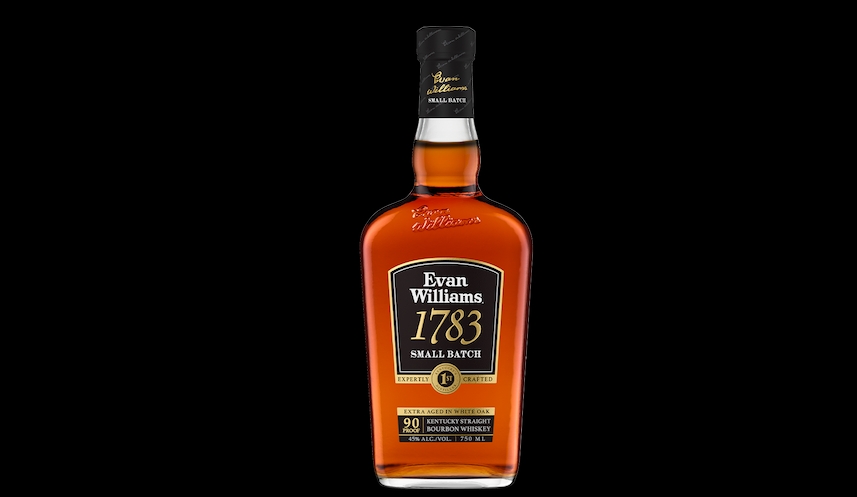 ABV: 45%
Average Price: $19
The Whiskey:
This is a "small batch" in theory and name more than practice. The expression is a marrying of 200 barrels of bourbon from Heaven Hill's warehouses. That juice is then proofed down to 45 proof and bottled as is.
Tasting Notes:
The whiskey pulls you in with a touch of cornbread dripping with butter next to bourbon vanilla and hints of oak. The taste adds a drop of honey to that buttery cornbread as fruitiness takes on a tart caramel apple edge. The end is short, sweet, full of corn, and a little oaky.
The Cocktail: Horse's Neck
Evan Williams 1783 really feels like the ultimate highball bourbon. While it'd be easy just to splash some fizzy water over ice and bourbon, the Horse's Neck adds serious depth to the highball game with a touch of Angostura, ginger ale, and plenty of lemon oils.
Nelson's Green Brier Tennessee Whiskey
ABV: 45.5%
Average Price: $30
The Whiskey:
Nelson's Green Brier is a heritage brand that has a great comeback story. The family's shingle was killed by Prohibition until descendants of the former owners stumbled upon the old distillery. Now they're making one of the finest wheated Tennessee whiskeys at one of the most accessible price points of any whiskey on the market.*
*By fulfilling all the requirements for a bourbon, this could technically be bottled as such tomorrow with no tweaks — so we've included it.
Tasting Notes:
Cinnamon stewed apple mix with oily vanilla and a sweet edge of caramel. The spice carries through the taste with buttery cinnamon toast feel next to more tart apples, plenty of that caramel, wet brown sugar, and a small dusting of dark cacao and cherries. The end takes its time as it dances back through the cinnamon, cherry, chocolate, spice, and brown sugar towards a final note of wood.
The Cocktail: Boulevardier
This whiskey has some big notes that can stand up to big botanicals. That makes it a great candidate for a big cocktail like this.
Wild Turkey Rare Breed Barrel Proof Bourbon
ABV: 58.4%
Average Price: $50
The Whiskey:
This is the mountaintop of what Wild Turkey can achieve. This is a blend of the best barrels that are married and bottled untouched. That means no filtering and no cutting with water. This is a classic bourbon with nowhere to hide.
Tasting Notes:
Crème brûlée greets you with a nice dose of Christmas spices, mild pipe tobacco, orange zest, and a distant hint of fresh mint sprigs. There's a pine resin nature to the woody flavors on the palate that accent the orange oils, spices, vanilla, and sweetness. The sip takes on a Christmas cake-feel late, with a velvet end that is just the right amount of everything you want from a bourbon.
The Cocktail: Sazerac
You really want a fantastic bourbon if you're making a Sazerac. I can't think of a better bourbon at this price point that's also a phenom in cocktails.
Old Forester 1897 Bottled in Bond
ABV: 50%
Average Price: $56
The Whiskey:
Old Forester 1897 Bottled-in-Bond is the brand's throwback bottle that celebrates the 1897 act that brought the world bottled-in-bond whiskey. The juice in the bottle is a mid-rye bourbon mash that's aged, proofed, and bottled in accordance with the bonded laws and regulations.
Tasting Notes:
This drips with caramel on the nose — the kind that's a bit tacky and chewy — alongside a touch of orange blossom and maybe a vanilla latte. That vanilla and bitter espresso bean note carry on through the palate as a bowl of red and stone fruits soak in a bowl of brandy with plenty of cinnamon sticks and allspice berries thrown in too. The finish marries all those notes while leaning heavily into the caramel sweetness as it fades away at a good clip.
The Cocktail: Whiskey Smash
The beauty of the Whiskey Smash is in the simplicity. This is basically just quality bourbon that's accented with sugar, lemon, and mint. That means that base bourbon has to be damn good to start with.
Michter's Single Barrel 10-Year Kentucky Straight Bourbon
ABV: 47.2%
Average Price: $350
The Whiskey:
Michter's is currently distilling and aging their own whiskey, but this is still sourced. The actual barrels sourced for these single barrel expressions tend to be at least ten years old with some rumored to be closer to 15 years old (depending on the barrel's quality, naturally). Either way, the juice goes through Michter's bespoke filtration process before a touch of Kentucky's iconic soft limestone water is added, bringing the bourbon down to a very crushable 94.4 proof.
Tasting Notes:
The nose opens with subtle notes of soft wood and worn leather next to light touches of dark berries, orange oils, egg nog spice, and slight toffee sweetness. The palate starts off equally soft with something more akin to maple syrup sweetness which then leads into a rush of berry brambles. The mid-palate hits on a bit of dark spice, vanilla tobacco, and dark cacao and espresso bitterness. The finish leans into a dry-yet-almost-sweet oak with a touch of an almond shell and dry grass coming in at the very end.
The real beauty is in the softness of the taste. There are no rough edges whatsoever and the whole sipping experience is like a silken dream. The soft limestone water does help the drinkability without making it feel thin. And while this isn't an ABV bomb that'll leave you burning, it's not meant to be.
This is the epitome of a slow-sipping bourbon with real depth, even when mixed into a drink.
The Cocktail: Manhattan
I know, some of you think you can't use premium bourbon for cocktails. That's just … crazy. Sorry, but it is. I like to break this out for special occasions Manhattans (usually between now and the end of the year). We call them $50 Manhattans around my home bar. They, of course, rule. I'd argue that this is one of the best bourbons you can use for a Manhattan due to all the dark fruit, spices, and woody sweetness. It just ties perfectly to good sweet vermouth, bitters, and orange oils.
---
As a Drizly affiliate, Uproxx may receive a commission pursuant to certain items on this list.