Why has Latto temporarily changed the name of famed Atlanta strip club Magic City? The short answer is, because Latto does what she wants, as we learned when Latto served as Uproxx's December 2021 cover star. The literal answer has to do with "Issa Party," Latto's forthcoming single with Baby Drill.
On Tuesday night, September 26, Latto began promoting "Latto City," the aforementioned temporary rebranded name of Magic City, on her Instagram Story. It will be the site of her and Baby Drill's "Issa Party" release party on Thursday, September 28.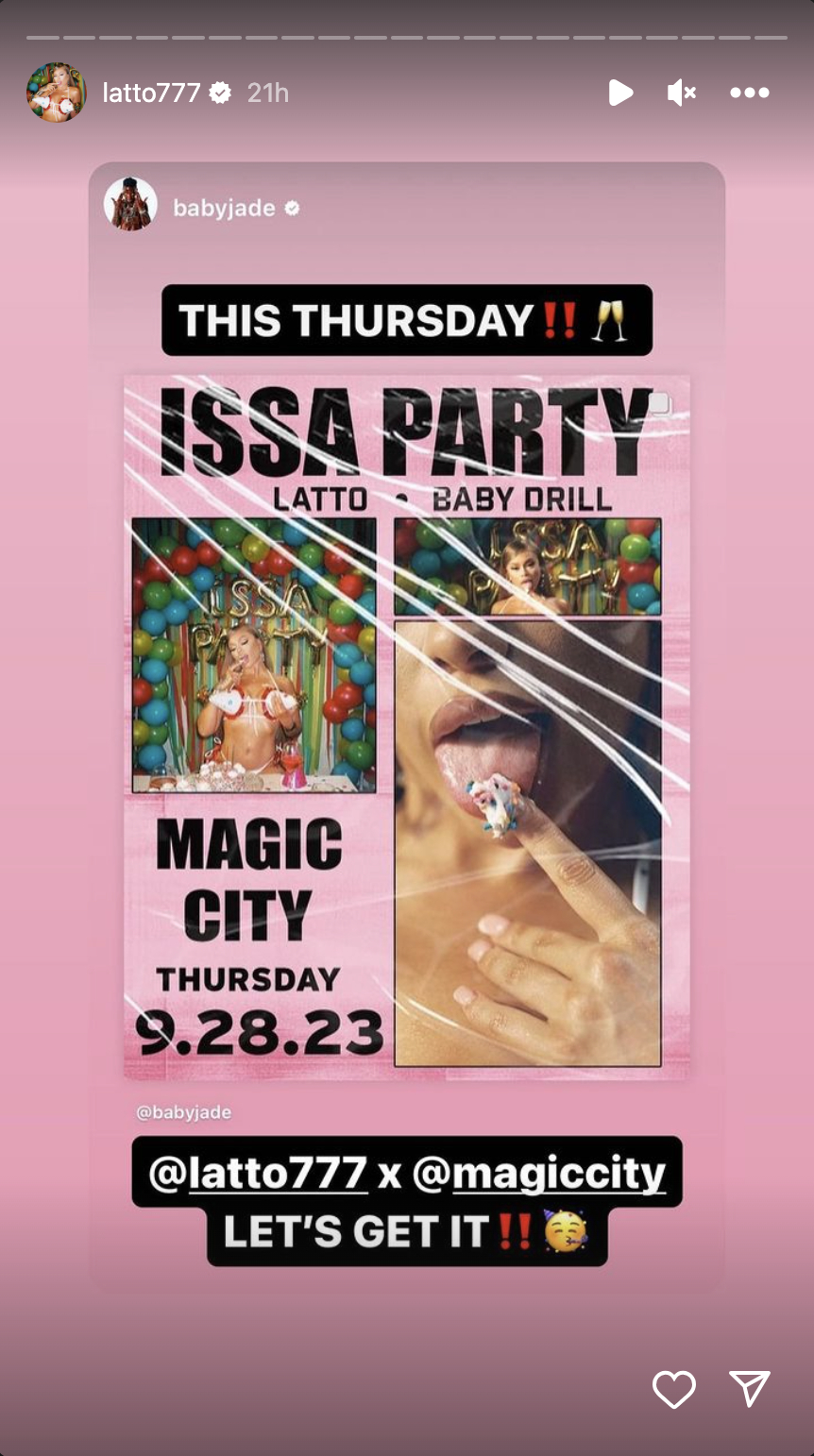 Latto initially dropped an Easter egg for "Issa Party" on Instagram Live two weeks ago (as captured by the @LattosDestiny fan account), and she confirmed the single on Tuesday. "I got shots for all the opps issa holiday!" she wrote on X (formerly known as Twitter) alongside various photos of her in a bikini and seductively licking a birthday cake.
Latto has since posted an Instagram carousel featuring a photo with Baby Drill and more promotional material for "Issa Party" and her Magic City takeover. Baby Drill has also posted about the upcoming single.
Earlier this month, Latto and Sexyy Red joined forces to remix Young Nudy's "Peaches & Eggplants." Additionally, "Seven," Latto's July collaboration with BTS' Jung Kook, became her first-career No. 1 on the Billboard Hot 100.