Welcome to Comedy Now, a weekly column cataloging what comedy fans should know about what's available in the streaming world. Whether it's a brand new special, an old classic, or the oddball show that defies categorization, we'll list as many as we can for your enjoyment right here. Who knows? We may even throw in a few non-streamable bits on occasion, like tour announcements from our favorite comics. You can check out the previous column here.
What's Now
Nathan for You is no more
Earlier this week, Comedy Central confirmed that Nathan Fielder had decided to end his critically-acclaimed series Nathan for You after four seasons. It was a sad bit of news for the comedy television world, especially after the fourth season (and now series) finale "Finding Frances," in which Fielder pulled off one of his greatest and most surreal stunts ever. Yet despite the fact that Nathan for You will not go on to make a fifth season, that doesn't mean Fielder himself is done. He directed episodes of Sacha Baron Cohen's Who Is America?

Ron White won't shut up on Netflix
During the early 2000s, The Original Kings of Comedy tour film sparked several iterations of the same concept. The Queens of Comedy, The Latin Kings of Comedy, and many others were quick to follow in subsequent years. This included the Blue Collar Comedy Tour, which featured, among other characters, Ron White. Depending on which part of the country you live in, White's brand of humor may or may not interest. Even so, the aptly titled If You Quit Listening, I'll Shut Up is now available to stream on Netflix.
What's New(s)
John Leguizamo wants to give you a history lesson
Best known as a comedy actor, John Leguizamo has had a hugely successful career as a writer and performer of comedic, semi-autobiographical one-person shows, both on and off-Broadway. Many of these, like Freak and Ghetto Klown, have been taped for HBO. His most recent show, Latin History for Morons, will instead be coming to Netflix on Monday, November 5th. Nominated for a 2018 Tony for Best Play, Leguizamo's latest examines 3,000 years of Latino history with a satirical recap of Aztec and Incan history, stories of Latin patriots in the American Civil War and more.
Netflix will drop another batch of mini-specials called The Degenerates
After The Standups, which collected half-hour specials from numerous comedians, Netflix delved into even smaller fair with its collection of 15-minute specials titled The Comedy Lineup. Now they're poised to release yet another batch of half-hour specials but from a crop of six comics whose content is, as the trailer posits, equal parts offensive, outrageous and hilarious. Titled The Degenerates, the new specials from Yamaneika Saunders, Big Jay Oakerson, Joey Diaz, Liza Treyger, Christina P., and Brad Williams on October 30th.

Louis C.K. is back, and so are his defenders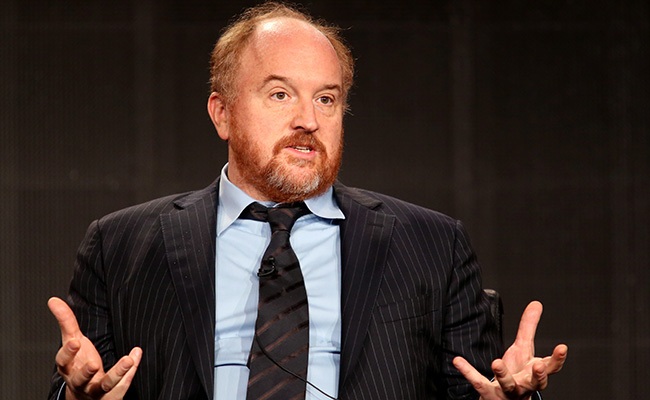 Since late August, disgraced comedian Louis C.K. has made several surprise and scheduled appearances at numerous comedy clubs throughout New York City and the surrounding area. More recently, however, the former Louie star has actually started addressing his admitted sexual harassment and the consequences he suffered as a result. Also, Noam Dworman, the Comedy Cellar club owner who first let Louis perform again, has opened up about why he's letting the comic back on his stage. In fact, Dworman is talking about it a lot.
What's Later
Adam Sandler's 100% Fresh is almost here
Judging by what Netflix has said in the past, many of the streaming service's hundreds of millions of subscribers love Adam Sandler. That's why their deal with the Saturday Night Live alum is still churning out new content, including his upcoming musical stand-up comedy special 100% Fresh, which debuts Tuesday, October 23rd. To commemorate the special's forthcoming release, Netflix dropped a brand new trailer that previews the concert film's pastiche-like composition.
Patriot Act with Hasan Minhaj is almost here
All eyes are on The Daily Show alum Hasan Minhaj, whose new Netflix series Patriot Act debuts its first episode next Sunday. Why? For many reasons, but especially those concerning the fact that the late night-style political satire received an "unprecedented" first season order at around the same time fellow Daily Show alum Michelle Wolf's show The Break was axed by the streaming giant. Even so, as Minhaj told us in a forthcoming interview, he's not too worried. "We designed this show to drive on Netflix as a platform," he said. "Really, the medium is the message."