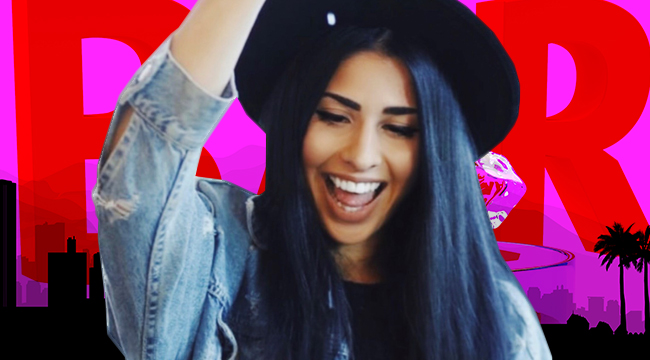 You know how to EAT THIS CITY, but where do you wash it all down? Do you know how to find the best brewpub? Or uncover who makes the meanest bloody marys and the most sparkling mimosas?
You're about to find out. Welcome to DRINK THIS CITY!
This week finds us back in Los Angeles. And the most populous city in California has no shortage of incredible bars to keep its thirsty residents satisfied. There's a deep well of talent to draw from in L.A., with bartenders bringing their best — challenging each other to create exciting, unusual, and beautiful recipes. Speaking of talent, meet Charity Johnston, our expert guide to the cocktail bars of the city.
After working at some of L.A.'s top bars, Johnston was ready to tackle her own program — times two. She heads up the bar programs at Tocaya Organica and Toca Madera. Are you a fan of the classics? Charity has your margaritas and aguas frescas. Are you possessed of an adventurous palate? Activated charcoal agave, pineapple tomatillo shrub, and house-made Coca-Cola syrup are just a few of the ingredients you'll find on the menu now; but stop in frequently! Her drinks are made fresh with seasonal produce and her creativity is boundless. And after you visit her for a drink, we think your enthusiasm for her craft will be boundless too.
Ready to explore L.A. with Charity? Let's go Drink This City!
BRUNCH COCKTAIL OR HAIR OF THE DOG
Take me to Toca Madera for brunch! I would have a But First, Coffee: Tromba Reposado, Mr. Black coffee liqueur, house-made Coca-Cola syrup, and espresso, followed by an A La Vida, which is Espolón Reposado, carrot juice, fresh ginger, lemon, and wildflower honey.
MARGARITA
A margarita is probably my favorite cocktail! I will give a shout out to my friend Max Reis who is the Beverage Director at Gracias Madre. I'd probably stop in there for a margarita if not in one of my own venues.
CLASSIC COCKTAIL
Stop by the House of Machines, curated by my friend Amanda aka Bad Birdy, for the Evil Twin Negroni, a barrel aged coffee-infused negroni!
CRAFT COCKTAIL
Otium in downtown Los Angeles. My friend Chris Amirault is the Bar Director and his cocktails are as culinary as their kitchen. He truly is a chef.
PUNCH
Broken Shaker at The Freehand for this! The cocktails there always give me a very tiki vibe and are delicious.
DIVE BAR
MiniBar is an incredible, little hidden gem. I don't really consider it a dive bar at all, so I'll say this is my "small and intimate bar."
PUB, TAVERN, OR BREWERY
Lost Property, Sassafrass Saloon, and Brewyard Beer Company
Lost Property. Definitely a cocktail bar, but it does remind me of a pub in the way that it would be my neighborhood spot. I could pop in for an amazing cocktail at any time. Sassafras Saloon also has this feel to me.
My brewery pick would be Brewyard Beer Company. It is a cool spot to drink beer and sit outside. Fun environment!

HOTEL BAR
Hotel Figueroa downtown! No specific cocktail, but I would probably order a daiquiri.
HOT DRINK
Not a cocktail! But it would be Rubies + Diamonds Rose Vanilla Latte. The perfect pick me up.
THEMED COCKTAIL at IMMERSIVE EXPERIENCE BAR
I'd say go visit Saeed House at Everbar. One, because his cocktails are creative, delicious and always fun! Two, his energy is incredible so the experience is bound to be amazing!
SPARKLING COCKTAIL
Grub for the Lemon Basil Mimosa! I've been going here for years and I always get this. Absolutely love it for brunch or morning after a big night. So tasty, light, and refreshing.
APERITIVO
I'll have a Ferrari, made with Fernet & Campari, with Jason Yu at Song Bird Café. Jason is so knowledgeable and smooth. Cocktails with perfection.
LOW-PROOF COCKTAIL
Wally's in Beverly Hills. Sign me up for a cheese and charcuterie board…and lots of wine! I'm counting wine as my low-proof cocktail.
UNUSUAL COCKTAIL or COCKTAIL WITH SURPRISING INGREDIENTS
I'm going to see Josh Suchan (of Ice and Alchemy) and currently, he is at Hatchet Hall. He is always bound to have a new ingredient I haven't worked with before and his cocktails are beautifully thought out. He's one of the very best.
COCKTAIL MADE BY A FRIEND
All Of The Above
So many above. I'm lucky to have so many talented and creative friends! Go visit all of them — you will not be disappointed.
Thank you, Charity for taking us on a tour of L.A.'s Best Bars!
Like what you read? Check out , Drink This City: We Love Chicago, Drink This City: Seattle, Drink This City: Return To Downtown LA, Drink This City: Boston, Drink This City: Return to Chicago Downtown LA, Drink This City: Return To ManhattanDrink This City: San Francisco, Drink This City: New Orleans Drink This City: Miami, Drink This City: Honolulu, Drink This City: Detroit, Drink This City: Chicago, Drink This City: New York, Drink This City: Nashville and more!
Join us next week for more DRINK THIS CITY! Meanwhile, hit us in the comments — where should we travel next?