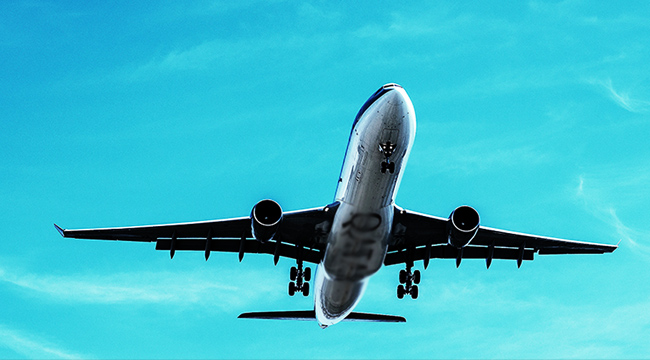 With Labor Day behind us, the shoulder season of travel is officially here. That means prices are going to be heading on a downward trend until Christmas and New Year's to entice you to hit the road, book that flight, or stay in that hotel. The leaves are about to start to turn and you're going to save some serious cash on traveling, if you're into that sort of thing.
Below are some of the best deals on cheap flights and travel packages right now. These are the sites and Twitter feeds that you should be following and setting up alerts for. Prices will vary. Sales will pass quickly. You've gotta shop hard and act fast. Good luck out there and happy travels!
KAYAK EXPLORE FALL DEALS
If you're still undecided about where you want to go this fall, check in at Kayak Explore. All you have to do is enter your home airport and the time of year you want to travel. A handy world map will pop up with flight prices to airports, well, everywhere.
Right now, fall flights from Chicago to San Juan, Puerto Rico are only $214 roundtrip. Flights to Miami and Vegas are running around 80 bucks roundtrip — that's a steal. Flight to Europe from Boston are also amazingly cheap this fall. The UK, France, and Norway all have roundtrips for under $300. Plus, there's a whole slew of roundtrip flights from Boston to all over Europe in the $300 range. Now's the time!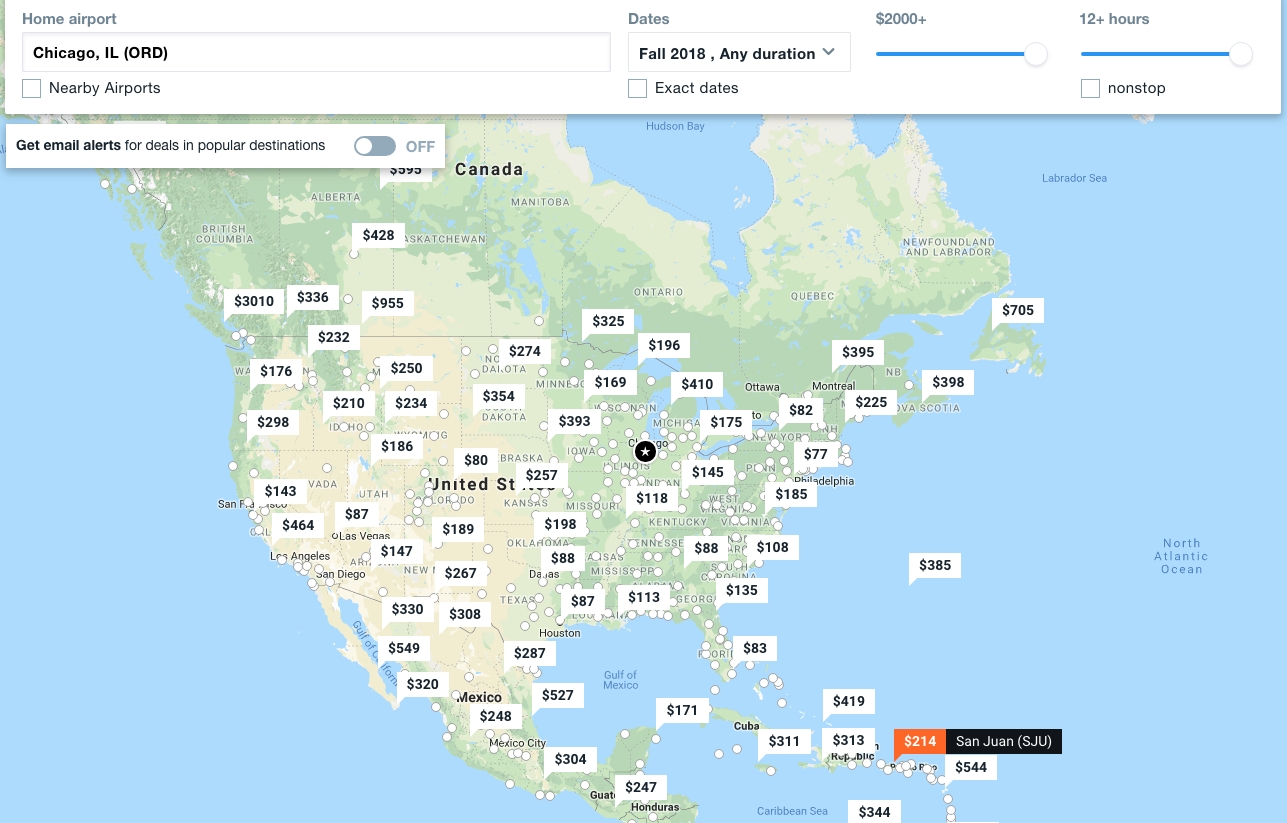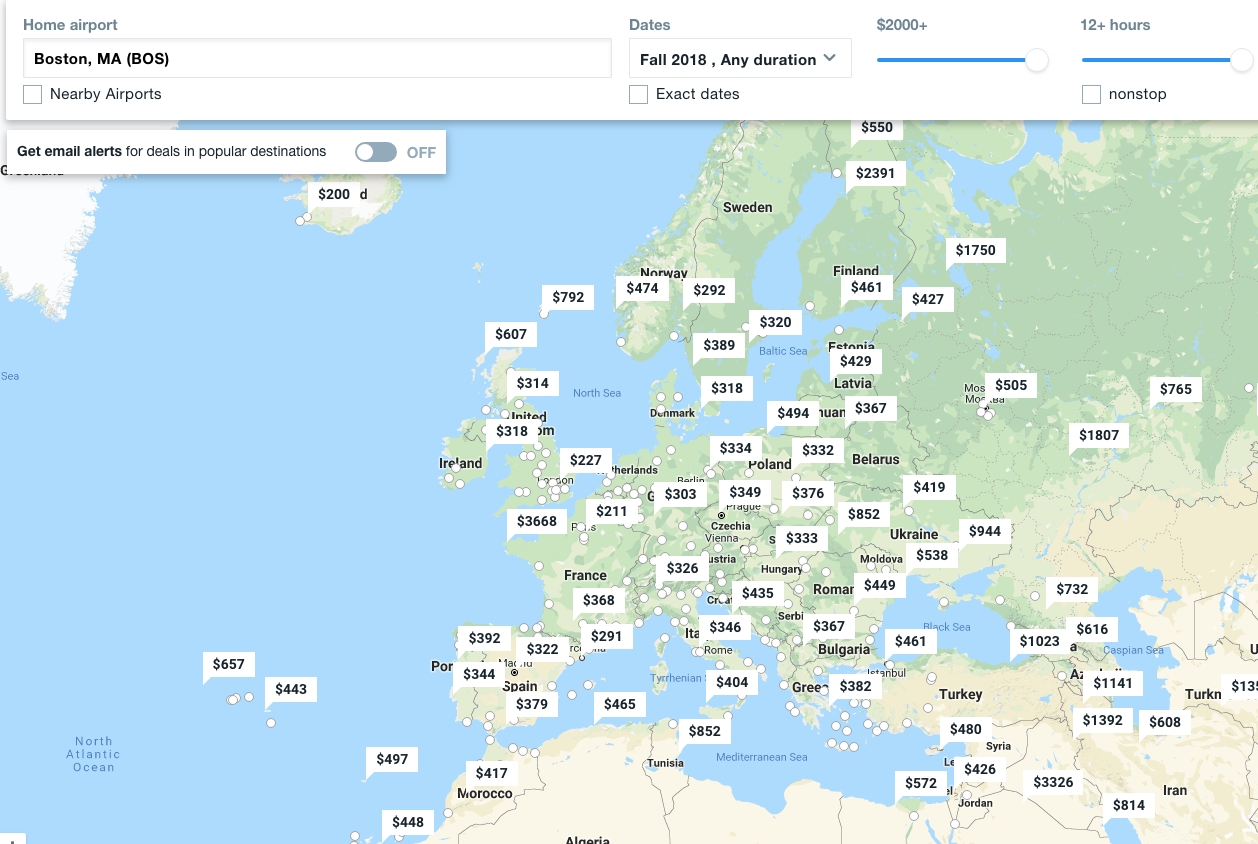 SECRET FLYING DEALS
Secret Flying is another great resource if you're looking to go anywhere without breaking the bank. Their Latest Deals page is a constant ticker of the best cheap flight deals of the moment. Case in point, you can grab a roundtrip from Denver to Beijing for $403. Likewise, there's a deal from San Francisco all the way to Casablanca, Morocco for only $598 roundtrip. Those are two flights to whole new corners of the world where unique experiences await.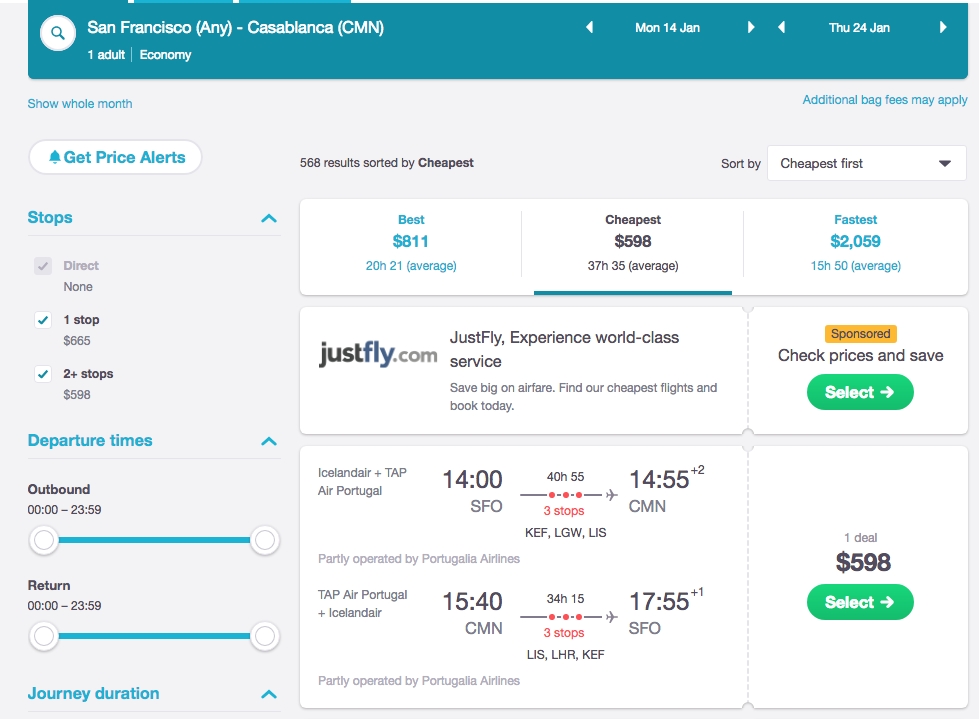 $4 FLIGHTS AROUND ASIA ON AIRASIA
AirAsia is the best option for flying around South, Southeast, and East Asia for about the price of a Big Mac. Currently, they're running a deal for members (it's free to be a member) that allows you to buy one-way tickets all over the region for $4. You'll have to book a ticket by September 9th to take advantage of this deal. Also, you'll have to fly between February and November of next year. So, if you're planning a grand escape to Asia next year, your options just expanded.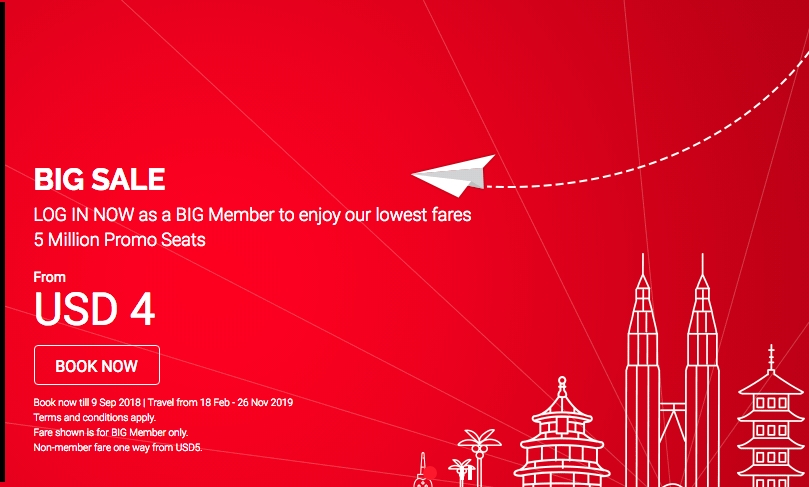 $10 FLIGHTS AROUND EUROPE ON VOLOTEA
Europe has a lot of options for budget travel in the air: RyanAir, EasyJet, WowAir, Norwegian, WizzAir, Germanwings to name just a few. Greek carrier Volotea has expanded its network and slashed prices on one-way flights all over the Mediterranean. They have a long list of destinations throughout Spain, Italy, and Greece for only €9 each.
That's basically ten bucks a ticket. You can't beat that price.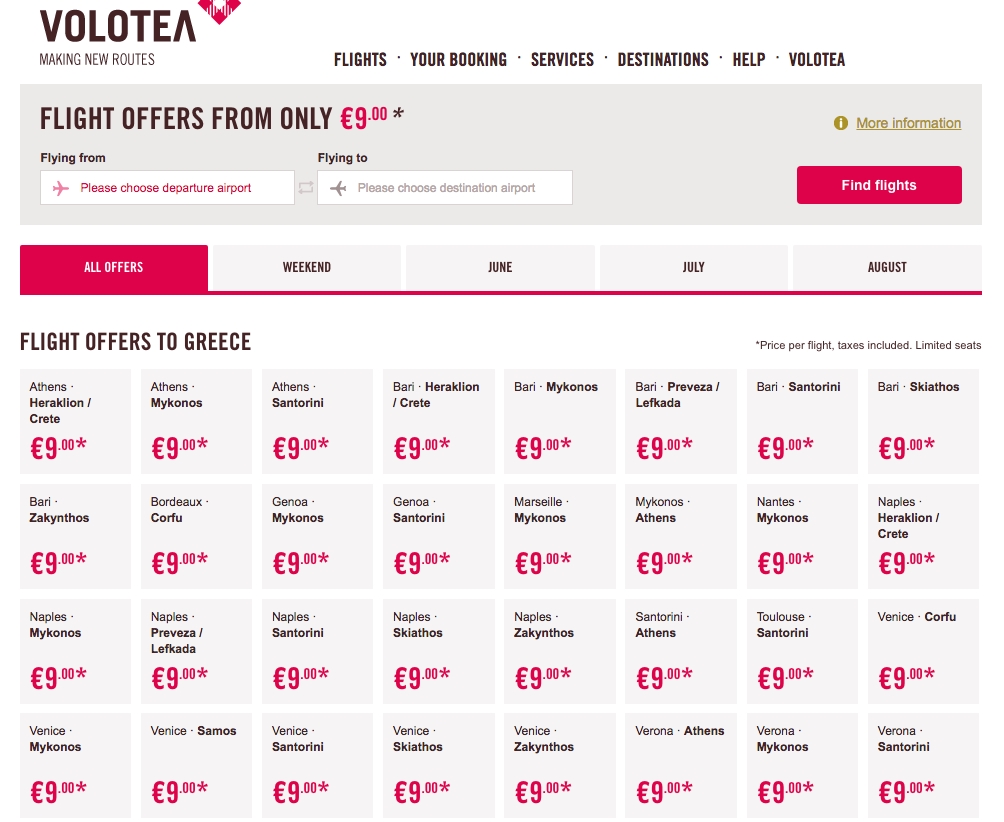 $20 FLIGHTS AROUND AMERICA ON FRONTIER
Frontier continues to kill it in America when it comes to the cheap flights. Their $20 Online Deals dominate the game. If you're looking to fly somewhere in the U.S. between September 6th and October 3rd, Frontier is your best play. $20 flights abound and will get you across the country.
$99 FLIGHTS TO ICELAND ON WOWAIR
As always, WowAir is offering $99 flights from cities all over America to Reykjavik. You can book a flight and leave as soon as this Friday. Just think, you could be chillin' in Iceland this weekend. What are you waiting for?

$99 FLIGHTS TO EUROPE ON PRIMERA AIR
Primera Air is also offering great cheap flights. For only $99 you can get all the way to Paris, London, or Brussels from New York, Boston, or Washington, DC — and they're expanding to Berlin next year. That's $99 to finally see the lights of Paris or go on a pub crawl in London or Brussels. It'll always be worth it at $99 each way. Even if you have to spend $40 on snacks.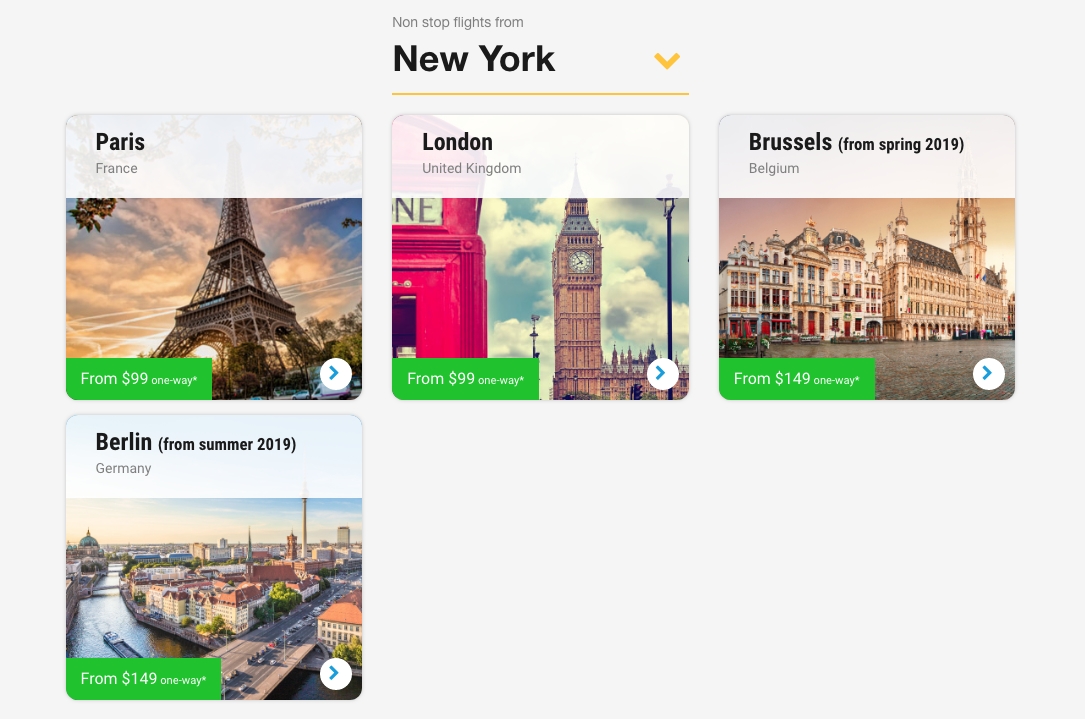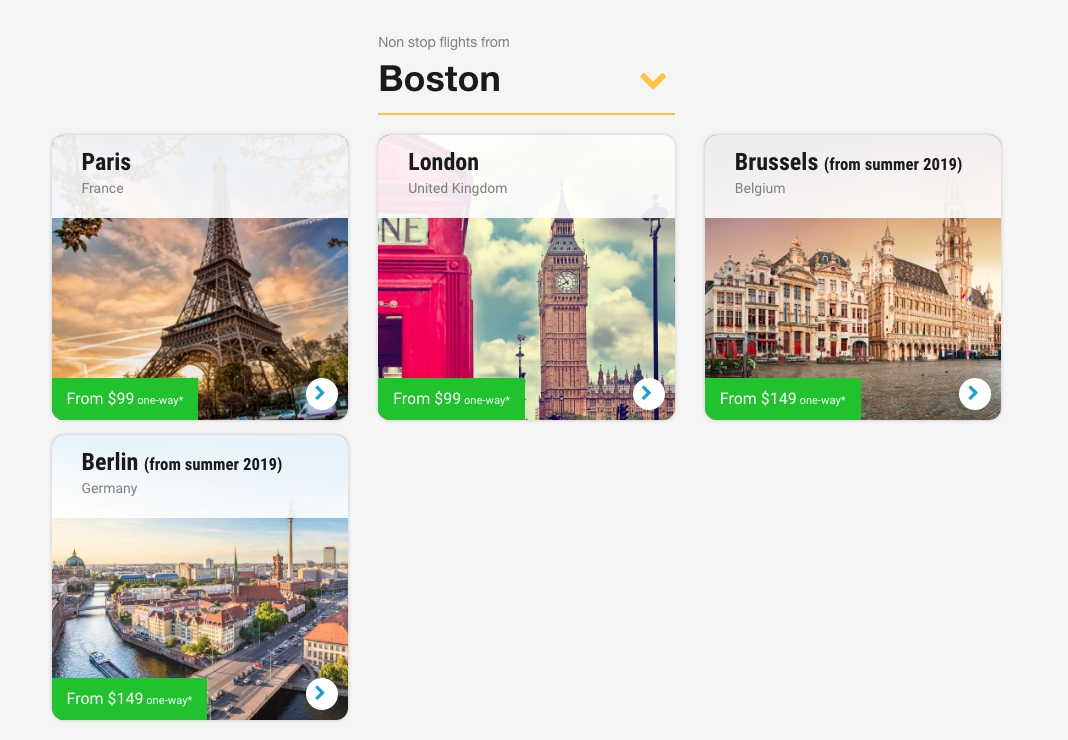 $99 FLIGHTS TO IRELAND ON NORWEGIAN
If you can book by tomorrow (September 5th), you can score $99 one-way flights to Ireland or Scotland on Norwegian. You'll need to travel between October 31st and March 31st. So maybe plan on packing a rain jacket and a warm sweater.
Otherwise, get ready to drink a lot of whiskey and Guinness with all that cash you'll save on your flight.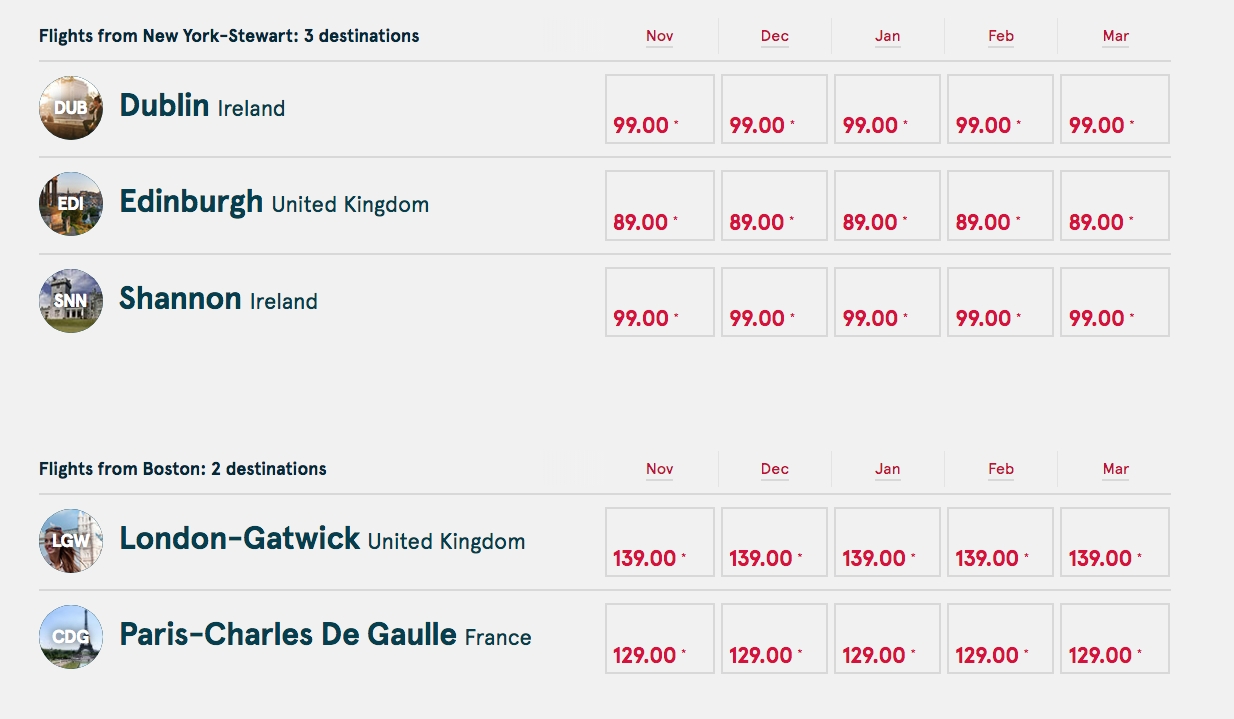 15% OFF CONTIKI TRIPS TO EUROPE
Contiki is the world's leading travel company for the 18-35 crowd. Their trips are well-curated, in-depth, and, most of all, fun AF. Currently, they're running a sale that'll net you 15 percent off trips to Europe between tomorrow and October third. That's a month of cheap travel to someplace awesome. Go!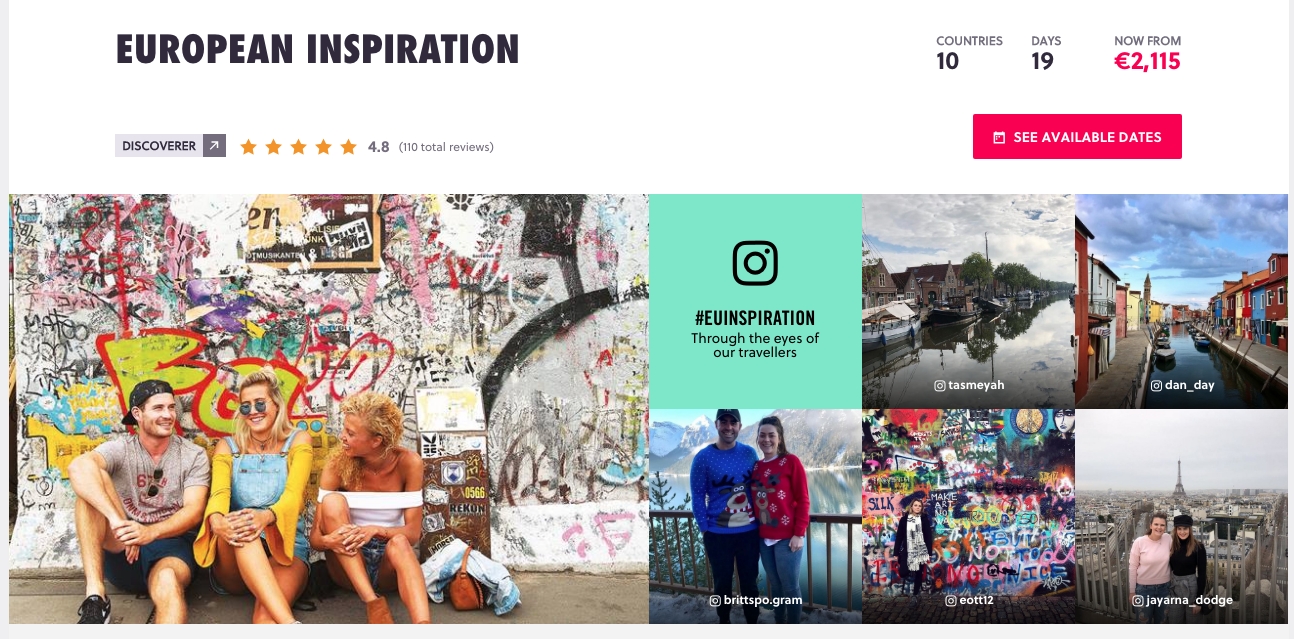 HYATT DISCOUNTS IN MEXICO AND THE CARIBBEAN
Hyatt's Ziva and Zilara properties are some of the nicest the company has to offer. Their locations across Mexico and the Caribbean are on sale right now. You'll save 55 percent off bookings as long as you make a reservation before September 19th. You'll need to travel before December 20th of next year — making this an awesome deal if you're looking for a little last-minute action this month or planning a trip well into the future.
LAST MINUTE DEALS ON INTREPID TRAVEL
Intrepid Travel is the perfect tour company for those of us who crave edge-of-your-seat adventure in small groups of like-minded globe-trotters. Their Last Minute Deals is a great source of inspiration for trips to far-flung locales like Antartica or Everest. Using a company like Intrepid means that you'll be able to reach these places sustainably and with as small a footprint as possible — both crucial in this sort of travel.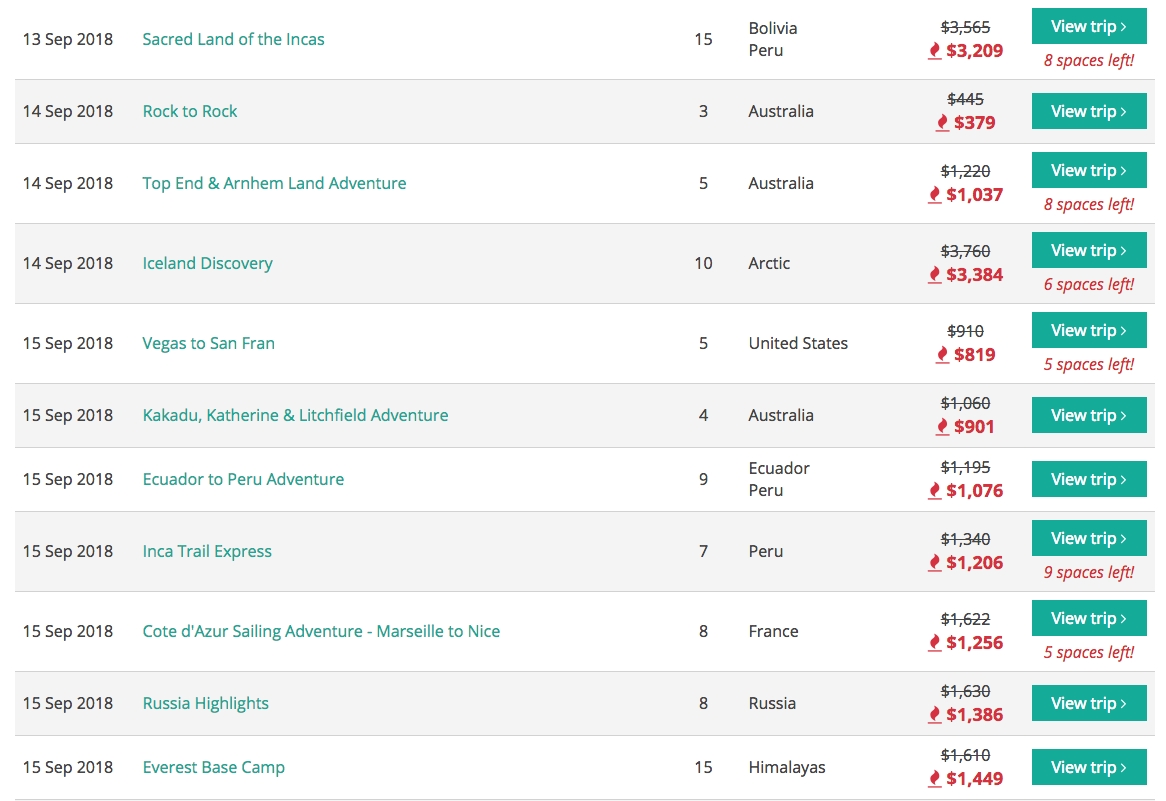 HOTEL OF THE WEEK: SPRING HOUSE HOTEL, BLOCK ISLAND
Rhode Island is a great spot for a little escape this fall. The seaside and all the delicious seafood that comes with that is reason enough to visit the country's smallest state. Spots like the Spring House Hotel are destinations worth the trek up to the Northeast for a spell.
The hotel and grounds offer a getaway from the churn of everyday life with a little peace and quiet. Right now, they're offering a fall deal through September that'll get you a room for two for two nights, ferry tickets there and back, and a $50 voucher for meals all for $399. You can't beat that price for some mid-week escapism to the idyllic rolling green of Rhode Island's seaside. The food will be local and seasonal, the wine will be on-point, and you'll be able to turn off your wifi for long enough to reset.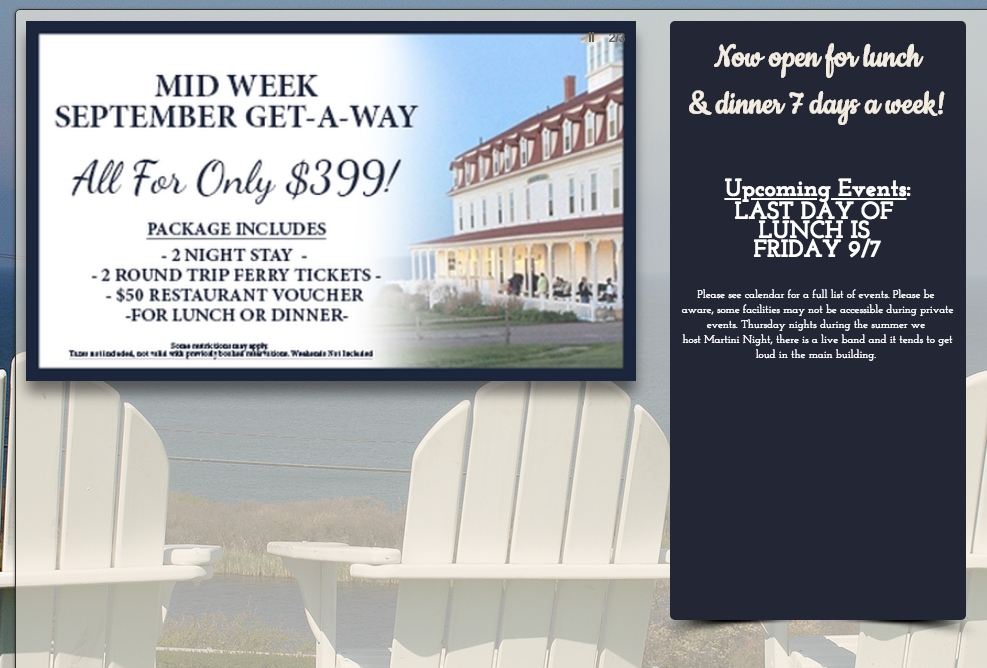 HOSTEL OF THE WEEK: MEININGER MUNICH CITY CENTER
With Oktoberfest kicking off on September 22nd, now's the time to grab a bed in Munich if you're planning on imbibing. Hotel and hostel rates are going to skyrocket the closer to the opening ceremony we get. Right now, you can snag a bed in the city through Hostelworld for about $150 and more a night on the weekends — expect that to double. Mid-week prices are still reasonable as a dorm bed will set you back closer to $50-$75 a night.
Meininger Munich City Center is the perfect base of operations for your Munich and Oktoberfest needs. The well-fitted hostel is in the perfect location right next to the main train station and walking distance to the Theresienwiese (that's where Oktoberfest happens). Book now if you don't want to be gouged when you arrive.