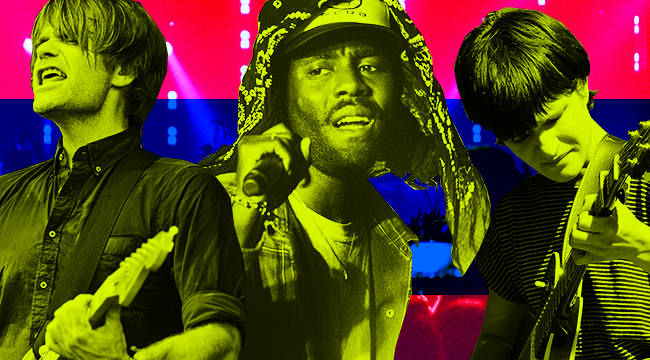 Editor's note: The point of more extensive genre lists is to help give shine to albums that wouldn't make it into the overall best albums list. After all, the point of these lists is to examine the way music has changed or moved throughout the year, and our year-end framework will continue to reflect that impetus. Though it's meant to highlight the best work in the genre, hopefully, you can also make some discoveries through this list.
Traditionally, indie music has earned itself a reputation of being something that's outside of or an alternative to the mainstream. However, as streaming music and the internet continue to give fans uninterrupted access to whatever they want to listen to and the ability to discover something new without expending a ton of effort, that's becoming less and less true. Indie is mainstream now.
Really, what music fan hasn't heard of groups like Death Cab For Cutie or MGMT, two of the most storied groups on this list of 2018's best indie albums? Followers of the hit Netflix show 13 Reasons Why are familiar with Lord Huron, whose music soundtracked a key moment on the program. Pop and hip-hop stans know Blood Orange and Justin Vernon (who appears on this list as part of Big Red Machine) well thanks to their collaborations in those genres.
Indie music has a big role in the music world, and in pop culture as a whole, and the quality and diversity of the genre are worth celebrating. This list features everything from psychedelic indie pop to emotional rock ballads to gentle folk to quirky punk-leaning music. All those vibes and everything in between truly do offer something for all listeners, not just skinny jean-wearing, Tumblr blog-having baristas.
20. Lord Huron, Vide Noir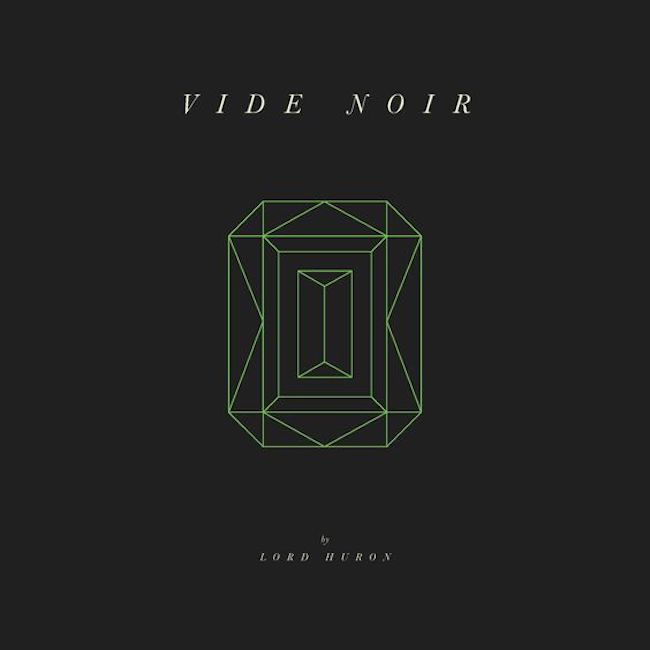 Los Angeles psych-folkies Lord Huron may namecheck Michigan with their name (an allusion to Lake Huron, one of the five great lakes) but on their third full-length, founder Ben Schneider and his band are more California than ever before. Vide Noir is a freewheeling, cosmic reflection on our place, not just in the universe, but in the wide, sweeping expanses of time. "Ancient Names (Part 1)" uses spindly, nostalgia-laced synths to lead into a heavier, riffing narrative that spills into its counterpart "Ancient Names (Part 2)," both comparing the current environment to how things were in the past, looking for a way out that isn't tied to the linear. The band takes on even bigger themes on tracks like "Secret To Life" and "Lost In Time And Space," but then get small and intimate on "Moonbeam" or album closer "Emerald Star." With this album, Lord Huron proved they can tackle the biggest concepts in the universe, and bring them down to earth, landing it all back in Los Angeles, California, one of the brightest microcosms of the whole cosmos itself.–C.W.
19. MGMT, Little Dark Age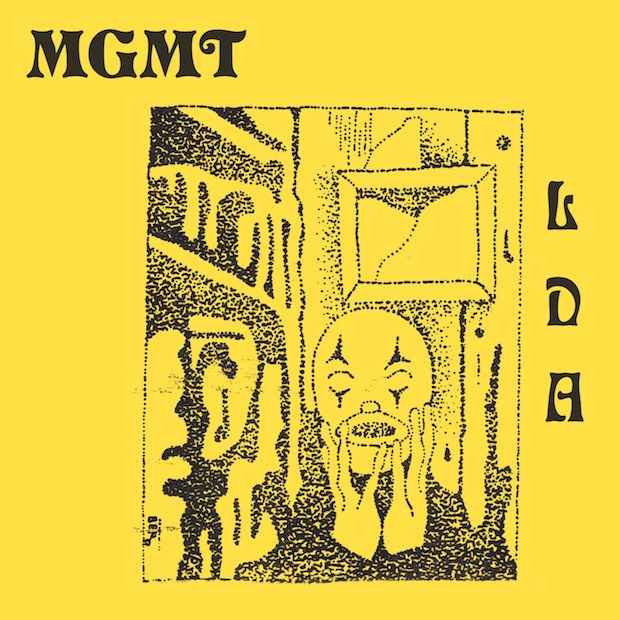 It's easy to forget that MGMT once were one of the biggest indie acts in the world, in part because MGMT has worked for years to make everyone forget it. In the wake of the world-conquering of 2008's Oracular Spectacular, MGMT went on wild and fascinating tangents with 2010's Congratulations and 2013's MGMT, shedding most of its fanbase along the way. With Little Dark Age, they were finally able to find a happy medium between approachable pop and freaky psychedelia — the effervescent "Me and Michael" is MGMT's best pop song since "Kids," and the Ariel Pink collaboration "When You Die" is as dark and twisted as the wiggiest sections of Congratulations.—Steven Hyden
18. The Beths, Future Me Hates Me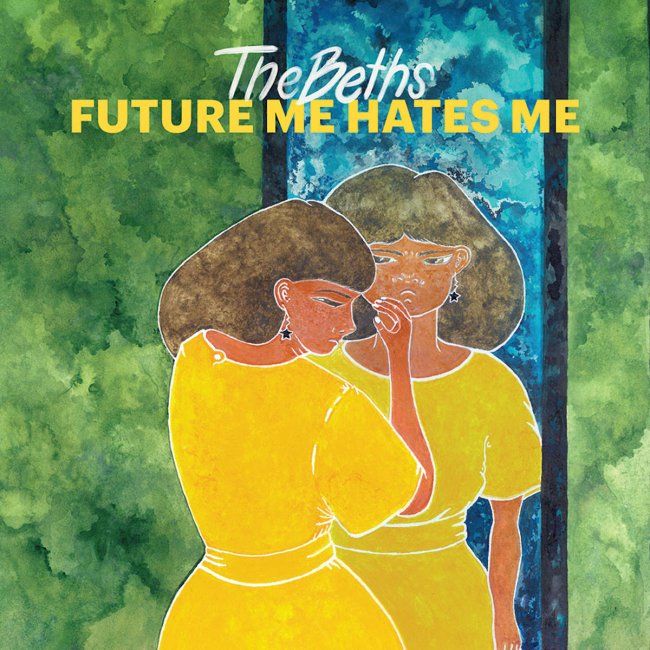 What happens when a trumpet teacher from New Zealand gets a band together with three of her former classmates from studying jazz in college? Well, you get the debut album from The Beths, a record that sounds like the absolute opposite of what you'd expect given that backstory. Instead of horns and complex time signatures, The Beths make warm, exuberant guitar-based indie pop filled with blasts of distortion and infectious melodies. Bandleader Elizabeth Stokes's singing balances fragility and toughness with a voice that is imbued with her personality and wit, the kind of pop-punk that belongs less on a skateboard and more in a Philadelphia basement show. And while the darkness in the lyrics can sometimes feel like a foil for the upbeat arrangements, it results in a nuanced record of indie bliss.–Philip Cosores
17. The Love-Birds, In The Lover's Corner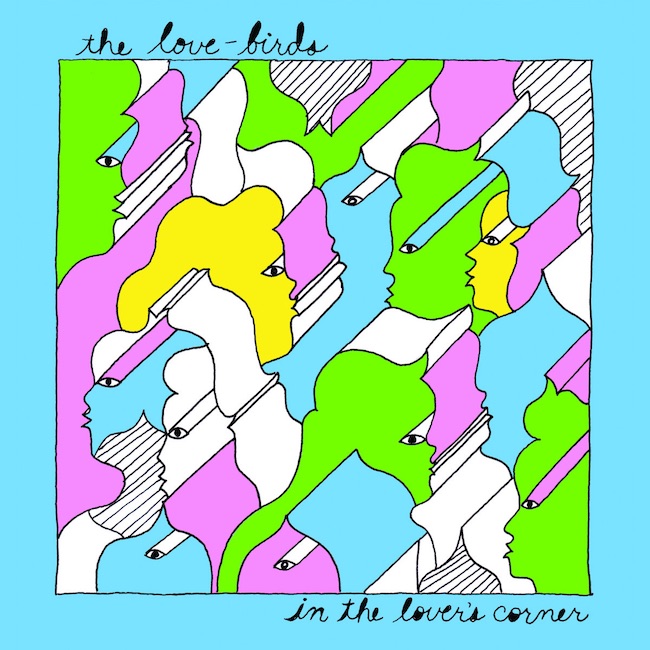 Because of widely reported changes to the city, one of the most exciting music towns in the US, San Francisco, feels like it is less and less in the national conversation. But then a band like The Love-Birds rises above that city's endless cloud cover to remind of the resilience of art scenes and how the Bay will not be crushed by the ballooning cost of living and the invasion of tech bros. In fact, maybe The Love-Birds couldn't have existed in another place or another time, taking their love at one-time indie cornerstones like Big Star and R.E.M. and Pavement and proving that jangle-pop can still have a home in an indie world that's become more disparate in its influences. As I wrote in my review, "It all adds up to the best kind of tribute, one that takes the foundations of greats and builds something entirely new."–P.C.
16. Typhoon, Offerings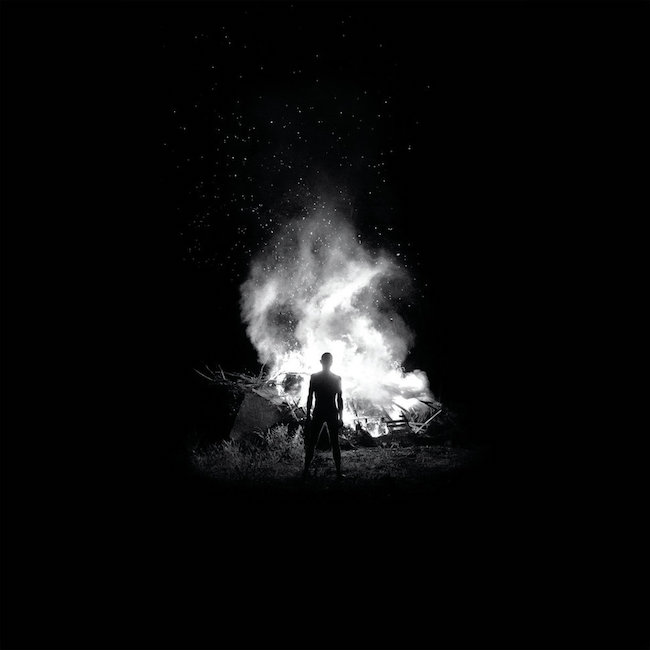 Earlier this year when the massive Portland outfit Typhoon released their fourth album, Offerings, our own Steven Hyden called it "the most absurdly ambitious indie rock album of 2018." Now that we find ourselves at the end of a year full of excellent indie and rock albums, that summary still stands. Divided into four separate movements, the 70-minute concept album covers "Floodplains," "Flood," "Reckoning," and "Afterparty," or the metaphorical four stages of a dying man. It's an enormous undertaking for sure, but one that Kyle Morton and his 12-piece crew manage to pull off with pomp, circumstance, and grace. As a result of its framing, and the scope of the project, Offerings ends up feeling more like a film than an album, but either way, the audience experience is one that inspires awe. Absurd ambition is usually a blessing, not a curse, and Typhoon make their storm of experience into something well worth sitting and drinking in.–C.W.
15. Rhye, Blood
Rhye wowed the indie world with his 2013 debut album Woman, which heralded Mike Milosh as a truly unique singer. He and his singular high-pitched voice are back for a sophomore record after a five-year wait, and the results indicate this wasn't time wasted. Milosh's mastery over minimal and soulful R&B has only grown stronger with time, and it's applicable in a variety of scenarios. He can bust out a tender ballad like "Please" at one moment, and then transition into some low-key funk on the very next track, "Count To Five." Nobody really does it like Rhye, because his act is one that's tough to imitate well.–Derrick Rossignol
14. Ian Sweet, Crush Crusher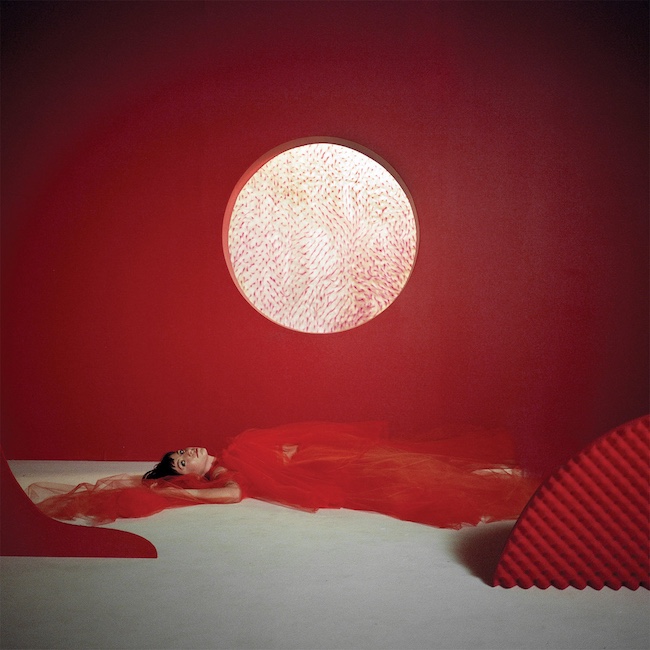 Though Ian Sweet was at one point a collective, it's always been the primary vision of songwriter Jilian Medford, who has ditched the dudes she rode in with after revealing the misogynistic way she was treated by them. But Medford has been a solo act before and nothing is lost as she returns to her roots, as the record is still filled with dramatic indie rock blasts over her lilting vocals and tender melodies. The push and pull between gentleness and aggression gives her music its ballast, but what's most exciting is when Medford breaks from the script, be it the dirty percussion of the title track or her sudden yell at the center of "Falling Fruit." Crush Crusher is an album that finds inspiration in returning to its roots, and feels like it could be the launchpad for Medford to continue expanding her capabilities as her career progresses.–P.C.
13. Ryley Walker, Deafman Glance
Back in the mid-2010s, Ryley Walker sounded like a folk-rock throwback, a guitar master who emulated romantic cult heroes like Tim Buckley and John Fahey on his 2015 album Primrose Green. He made often gorgeous music, but it was also unquestionably derivative. But around the time of 2016's Golden Sings That Have Been Sung, Walker discovered his own wry voice, sticking to his lower register and leaning into the sleepy, somewhat sluggish parts of his personality. With this year's Deafman Glance, Walker completes this transition to his own style of barstool-friendly, folk-accented prog rock, winding dreamy guitar arpeggios around heartfelt confessionals about the personal struggle to transcend slackerdom.–S.H.
12. Half Waif, Lavender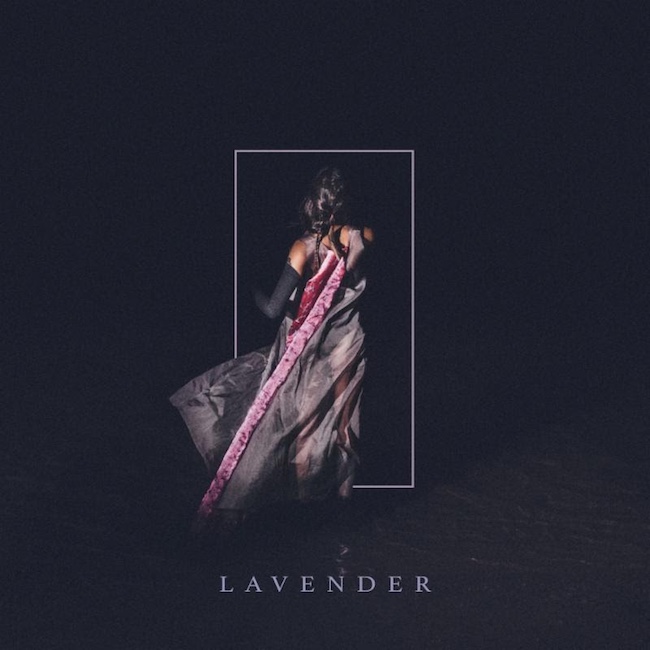 Half Waif's Lavender is a field day for my occasional synesthesia. It's a twinkling triumph of synth-pop perfection, bursting with unexpected pops of color. "Lavender Burning" is a twilight navy blue, exploding into a pink-tinted white when the beat drops. "Torches" is fiery purple-red, and the title of "Lilac House" nails the color perfectly.
Singer and multi-instrumentalist Nandi Rose Plunkett fits the whole color wheel in Lavender. As Plunkett sings about searching for home and putting down roots, the interiority of her lyrics inspires the listener to do the same thing. You can't help but get into your own head listening to this record, but that's a good thing. Let the sprawling synths wash over while you look. Just as color can be a sound, so can sound be a home.–Chloe Gilke
11. Say Sue Me, Where We Were Together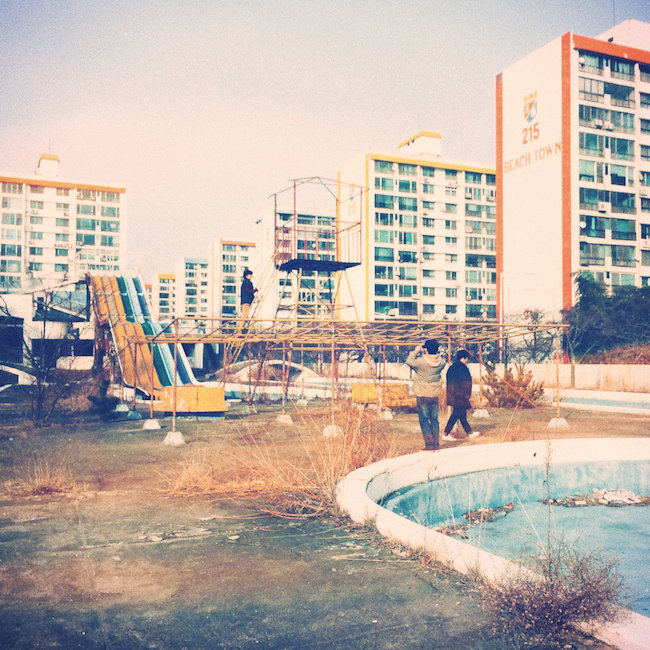 Hailing from Busan, South Korea, Say Sue Me's roots as a band extend back to their childhood, and it's fitting since their aesthetic is also rooted deep in the past to the C86 sound. But in 2018 from halfway around the world, that comes across as revolutionary, with the songwriting of singer Sumi Choi capturing the immediacy and urgency of the form. It's music created to reflect the boredom of hometowns and the comfort that we find there with friends, of that feeling that there are doors waiting to be opened that just need to be found. And it's also about how we pass the time between ambitions and about the friends we lose along the way, notably their drummer Kang Semin who suffered a major fall that left him in a coma. The way joy and melancholy find harmony together on the album is as honest and real as life itself, a reminder that the experience of being young and in love with life transcends culture.–P.C.
10. Illuminati Hotties, Kiss Yr Frenemies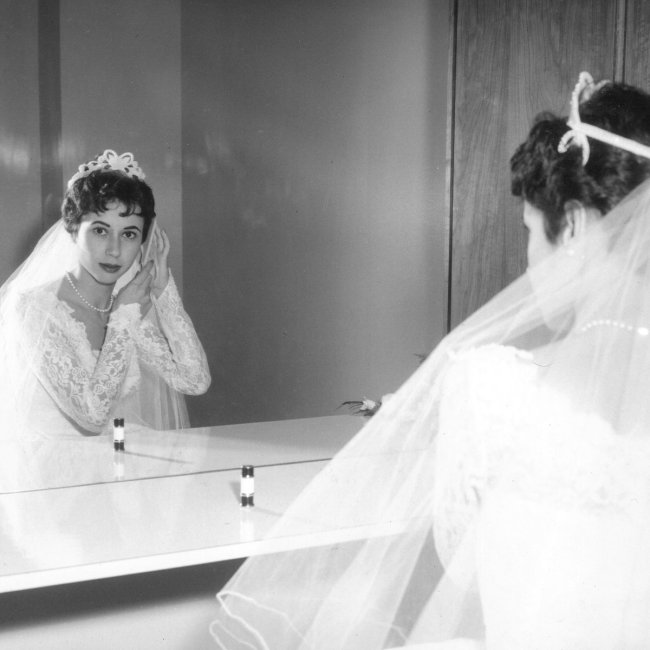 Sarah Tudzin knows her way around a studio. After working as a sound engineer for everyone from Barbra Streisand to Porches, Tudzin stepped out and made one of the best indie records of the year. Kiss Yr Frenemies is joyful, emphatic pop-punk, an impressive debut full of personality. Tudzin's boundless energy jumps out in high-octane vocals and squealing guitars on "Shape Of My Hands," but she's just as comfortable humming over soft synths on "For Cheez (My Friend, Not The Food)." Tudzin's witty, observant lyricism is reminiscent of Courtney Barnett and her elastic voice of Jenny Lewis, but in its 11 songs, this album contains everything — girl group doo-wops, Fleet Foxes-esque whistling interludes and dramatic orchestral soundscapes, bratty punk, and even gentle piano ballads. There might not be a more all-encompassing indie record this year.–C.G.
9. U.S. Girls, In A Poem Unlimited
If you saw U.S. Girls live this year, you witnessed a band unlike any other. Cramming about as many people on stage as would fit, the show played out like organized chaos, but never without its roots deeply in the ground of songcraft and musicianship. That same sense of creative overload is on display in the project's excellent album, In A Poem Unlimited, which finds mastermind Meg Remy surpassing all her previous work after more than 10 years of recording under the moniker. It's an album full of perspective, sultry in one moment and spiteful in the next, that puts Remy in the room with dozens of new collaborators to form something bigger than herself and bigger than would have been possible as just one person. It's a fitting lens to craft a record so rooted in a moment where's women's anger is finally getting the attention it has long deserved, and a credit to the idea that we're stronger united than we are apart.–P.C.
8. Big Red Machine, Big Red Machine
Justin Vernon does things his way. Fans have been yearning for new anything from him since 2016's 22, A Million, and he's delivered it via endeavors like a href="https://uproxx.com/music/bon-iver-ufo-documentary-dundee-project-american-movie/" target="_blank">narrating a UFO documentary and soundtracking a dance performance. He then finally delivered an honest-to-goodness new album, although not by Bon Iver, but from Big Red Machine, a collaborative project with The National's Aaron Dessner. The self-titled album is a natural progression from 22, A Million, incorporating both his classic folk influences with newer electronic interests into an album that's full of soaring and intimate moments.–D.R.
7. Yowler, Black Dog In My Path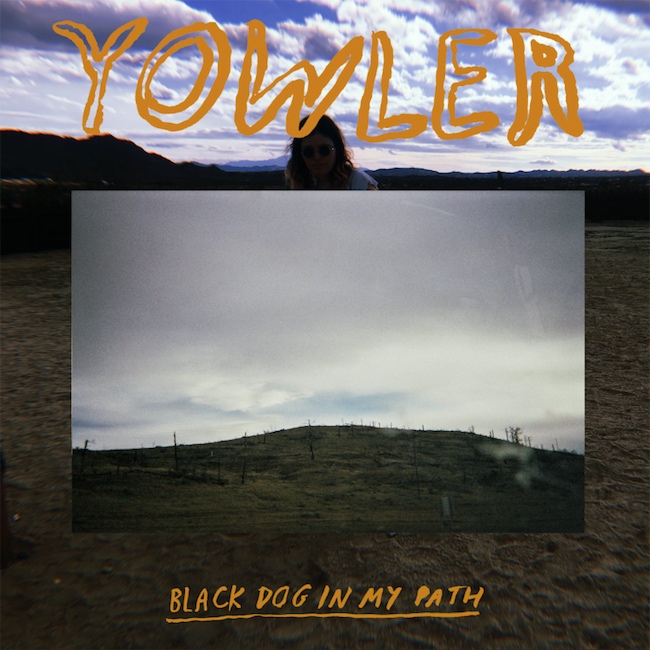 Maryn Jones is a woman of many talents. Formerly a part of the Ohio-based folk-rock collective Saintseneca, and the propelling force behind the alt-pop group All Dogs, Jones has since left the former and been saddened by the break up of the latter. Still, for fans of her dripping, sorrow-laced debut as Yowler, The Offer in 2016, the news that she would be narrowing focus was a welcome one. Into that void came her work on a second record under the Yowler moniker, Black Dog In My Path, which features Jones and close collaborator/producer Kyle Gilbride. The resulting project is both heaps darker, harder, and sweeter than her first album, expanding the bounds of what Yowler can be while staying true to its surging, molten core. This collection of songs grapples with every point of existence, from the simple act of getting up and moving around in the world, to the most difficult to name elements of grief, fear, and pain. Still, it's never depressing, never wilted. By taking on the dark, Maryn Jones proves, with each song, that fighting is always, always better than giving up. No matter what stands in your way.–C.W.
6. Let's Eat Grandma, I'm All Ears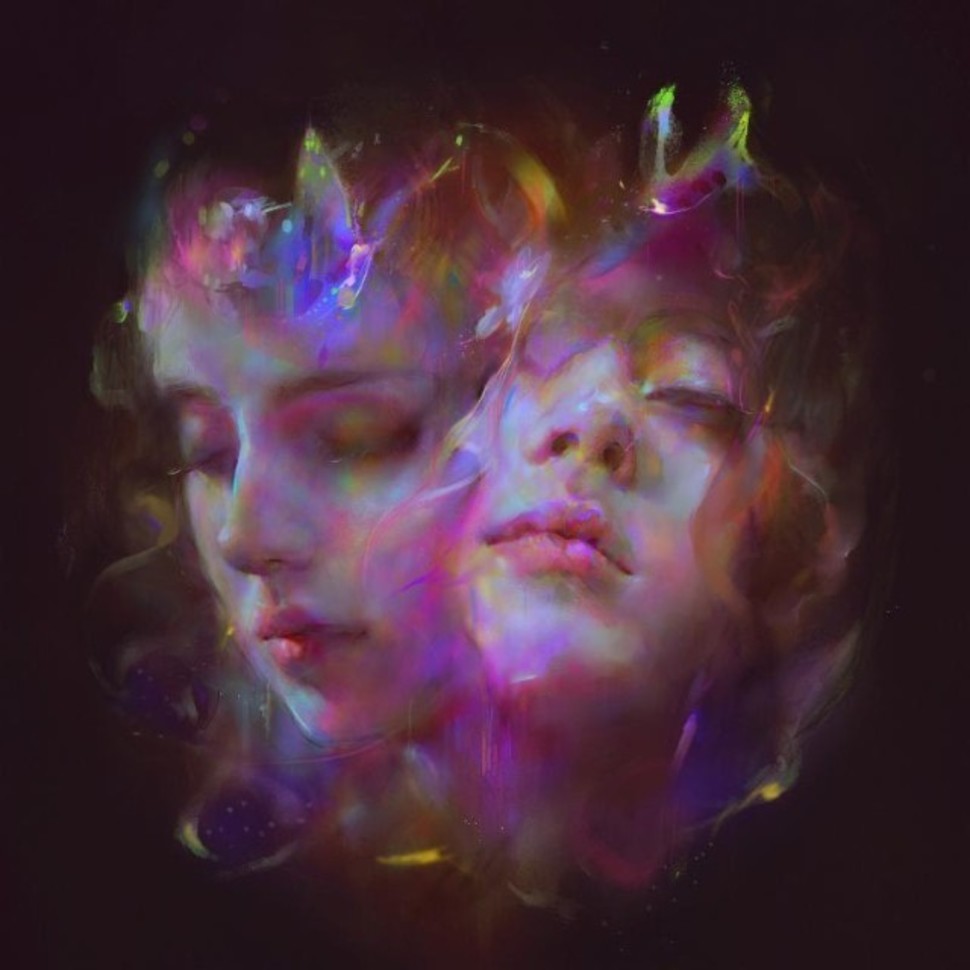 If you really think about it, most band names, including many in this list, sound strange or even bad the first time you hear them. With that in mind, let's get past the first impression that Let's Eat Grandma makes with their name, because they're making some of the finest synthpop available today. The UK duo's sophomore features an array of moods, including Chvrches-esque electropop anthems like "It's Not Just Me" and the experimental industrial pop of "Hot Pink." Whether you're looking for a record to challenge the status quo or one to go along with it and have fun, I'm All Ears fits the bill.–D.R.
5. Tomberlin, At Weddings
On one of the brighter debut albums of the year comes from a 23-year-old Louisville songwriter named Sarah Beth Tomberlin who knows her way around a quiet moment. In fact, on At Weddings, there are moments in songs when you don't know whether she is planning on singing at all, allowing listeners the solitary moments to get lost in her finger-picking and atmospheric tones. But when Tomberlin opens her mouth, it's the kind of voice that can quiet a chatty room, that demands not just attention, but reverence. "To be a woman is to be in pain," she sings on the album's devastating centerpiece "I'm Not Scared," where she reflects on religion, drugs, and ultimately survival without rose-colored glasses, showing more wisdom in a few minutes of deeply personal musings than many songwriters find in a career.–P.C.
4. Unknown Mortal Orchestra, Sex & Food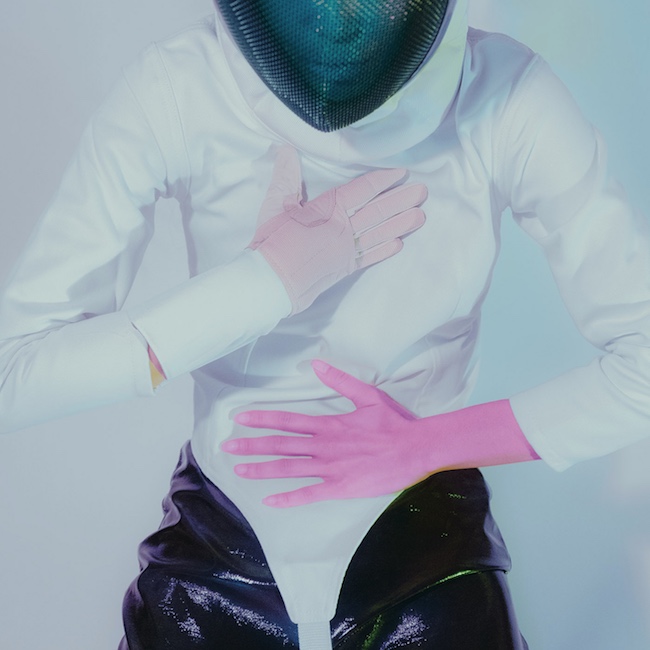 First, Unknown Mortal Orchestra — UMO, to real heads — dropped an excellent, funky and eccentric pop album this spring to break their three year hiatus from releasing full-lengths. Anchored by the incredibly catchy, remarkably successful single "Hunnybee," Sex & Food ranks up there with the best releases from UMO yet. Then, later in the year, the New Zealand-born Ruban Nielson and his crew released a second full-length, IC-01 Hanoi, a succinct and fully instrumental album recorded at Phu Sa Studios in Hanoi, Vietnam that features Ruban's father, Chris Nielson, along with the regular UMO band and local Vietnamese musician Minh Nguyen. It's a gorgeous, off-kilter distillation of free jazz and experimental impulses, but, in some ways, IC-01 Hanoi served to emphasize how brilliantly accessible Sex & Food is, revealing that Nielson's ear for a pop melody is fine-tuned on the project, even if it's not his only musical skill. The raging fuzz of "American Guilt" and moody, woozy "Ministry Of Alienation" flesh out an album that turns the malaise of the day into songs catchy enough to distract you from the next inevitable batch of bad news. And if the reports do get bad enough, you can always throw on IC-01 Hanoi for some unfettered aggression.–C.W.
3. Blood Orange, Negro Swan
Blood Orange's latest release Negro Swan is heavy, with lots to unpack regarding race, sexuality, adolescence, depression, and self-acceptance. Fortunately, it's also an engaging listen that is easy to get lost in. Dev Hynes evokes futuristic, downtempo electronic and R&B on the album's production, looking forward and grounding his expansive exploration in familiar, reassuring motifs on songs like "Charcoal Baby" and "Nappy Wonder," continuing the themes of his equally excellent, 2017 album, Freetown Sound. You don't have to be Black to understand what he's saying on Negro Swan, but there are moments throughout the album that will feel as prickly and uncomfortable to outsiders (right down to the title late-night host Jimmy Fallon refused to utter introducing Blood Orange's performance on his show) as they do warm and inviting to those in the know. It's an album about finding beauty in the unusual — just like the rarity of a black swan.–A.W.
2. Death Cab For Cutie, Thank You For Today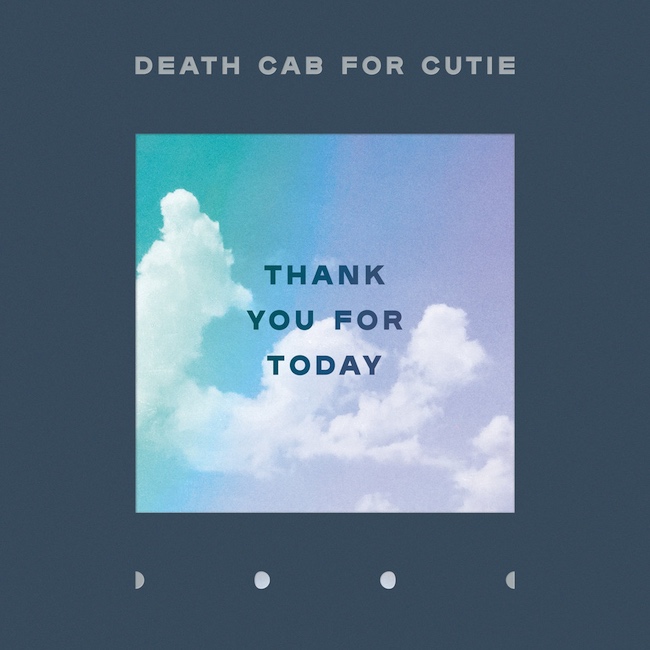 When I spoke with Ben Gibbard earlier this year about his best album in a decade, Thank You For Today, he spoke about Wilco being an inspiration at this point for his band. Even when Jeff Tweedy lost members of his original group, he wound up making the band more vital through the players he added to replace them. And that's what Death Cab is doing at this point, filling guitarist/producer Chris Walla's role with both Dave Depper and Zac Rae, and resulting in a record that finds Gibbard sounding refreshed, inspired, and connected with what made his band so lovable in the first place.
"We haven't even scratched the surface of what I think this band can accomplish creatively," he said, something that would be hard to believe from a band 20 years deep into a career if he didn't have Thank You For Today as evidence. It's a record of sharp observations about a rapidly changing world and about the ways people hold onto the past and grapple with mutability, made by people who come across as experts on the subject.–P.C.
1. Adrianne Lenker, Abysskiss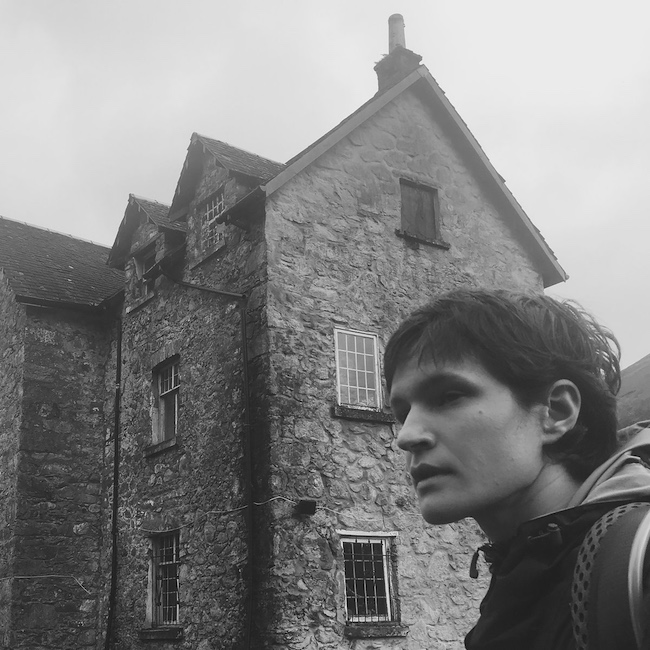 As the primary songwriter in the quickly-rising indie band Big Thief, Adrianne Lenker has already racked up critical acclaim and the kind of accolades that most emerging artists dream of attaining. But instead of resting on her laurels and enjoying the praise, Lenker doubled down on what she does best by releasing a solo album of tender, intimate songs that feel almost too personal for strangers to be hearing and connecting with as deeply as audiences did this year. abysskiss is a lonely album, a selection of ten songs that Lenker has written over the course of many years, a collection culled from many, an album full of just the right pieces to puzzle together. Aided by her Big Thief companion, Buck Meek, in both the selection process and in recording these warm, buzzing tracks, Lenker remains a singular voice throughout. Whether she's humming a wordless line, playing a carefully finger-picked melody, or delivering devastating poetic lyrics, Lenker's first solo album cements her as one of the most important voices in the indie world.–C.W.
Some albums on this list are by Warner Music artists. Uproxx is an independent subsidiary of Warner Music.