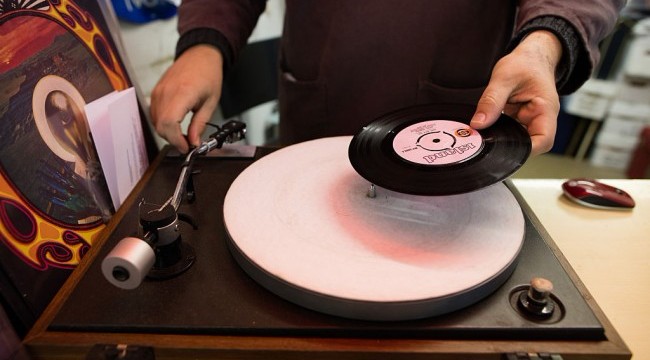 Rock music gets a lot of criticism these days for falling behind hip-hop and pop in the public consciousness. But just because fewer rock bands are crossing over with big pop radio hits doesn't mean that excellent rock songs aren't being released. In fact, so much good rock is coming out regularly, that it's hard to keep up with the continual stream of music. Sure, you could just tune into Uproxx Music and listen to everything that is written about (please, do that), but we've rounded up the best guitar-wielding tunes of the last few months that you may have missed.
The Wonder Years – "Pyramids Of Salt"

Philadelphia punks The Wonder Years are serving up promising tastes of their forthcoming album Sister Cities, with the title track and the anthemic, heartbreaking "Pyramids of Salt." Both songs illustrated massive growth for the band, with the latter embracing more of an indie rock sensibility than anything we have heard previously from the sextet.
Slow Mass – "Blocks"

"Blocks" arrived with the announcement of Slow Mass's debut full-length, On Watch. The track illustrates the spectrum of all the sounds that the Chicago quartet can muster, from subdued melancholy single notes to abrasive, cathartic explosions of sound. Throughout the track, guitarist Dave Collis and bassist Mercedes Webb trade verses before coming together on the chorus, making for a versatile track that touches all the band's bases.
Queen Of Jeans – "More To Love"

On their debut album Dig Yourself, Philadelphia's Queen Of Jeans modernized the sounds of '60s doo-wop, making it completely their own. The resulting music is both rewarding and challenging, simultaneously familiar and original. "More To Love" opens the record with sweeping harmonies, before the entrance of clean guitars and simple drums that fall beneath an ethereal vocal lead.