Now that we have a field for the 2019 Grammy Awards, people can spend the next couple months debating who should actually take home the awards. Just in the Album Of The Year category alone, wins for Drake or Kacey Musgraves or Janelle Monae or Cardi B or Kendrick Lamar's Black Panther OST would all seemingly go over really well, with maybe only Post Malone ripe for any sort of backlash (and even Posty would get a lot of love from some groups of music fans, including here at Uproxx).
But that doesn't mean the 2019 nominations were without their controversy. While we can celebrate the day's biggest winners, with Lamar getting eight nominations, Drake with seven, and the likes of Childish Gambino, Cardi B, and Lady Gaga cruising in with five, many other artists whose name we were expecting to hear didn't have as overwhelming of a success. Someone like Camila Cabello could have cruised in with "Never Be The Same," but the song was nowhere to be seen, with her instead just seeing a couple nominations in the pop genre, including one for a live version of "Havana." Another is Travis Scott, whose Astroworld just topped our own Album Of The Year ranking, but here failed to make much of a dent outside of the rap categories, having to settle for a trio of nominations within this genre.
For Travis and Camila, it's hard to say whether these are seen as disappointments or if they are happy to be recognized at all. Other artists like Carrie Underwood, Juice Wrld, and Nicki Minaj notably received zero nominations, which will surely not please their camps. One record, The Greatest Showman OST, is only up for a lone award, a fact that will surely please at least one Uproxx critic. Where this morning brought unparalleled excitement to the teams of some artists, it was undoubtedly a big letdown for others.
Below are just some of the biggest winners, surprises, and snubs from this morning's nominations.
Ariana Grande: Snub
Going into the Grammy nominations, there is no artist at the tip of everyone's tongues quite like Ariana Grande. And though her current smash "Thank U, Next" is not eligible until next year's awards, Sweetener felt like a lock for Album Of The Year while "No Tears Left To Cry" seemed like it should play into the major song awards. Alas, Ariana only got two nominations this morning, both in the pop specific realm, showing that the voters left out the artist that probably best defined the year.
Taylor Swift: Snub
Over the last decade, Taylor Swift has been a Grammy queen. She was the youngest woman to ever win the Album Of The Year Grammy and the first woman to do so twice, but even last year, the tide was clearly turning on her when advance singles from Reputation failed to make much of a Grammy dent. Now that her latest album is eligible, Swift only turned that into a single nomination the Best Pop Vocal Album category. It's the end of an era and a big snub for the best selling album of 2018.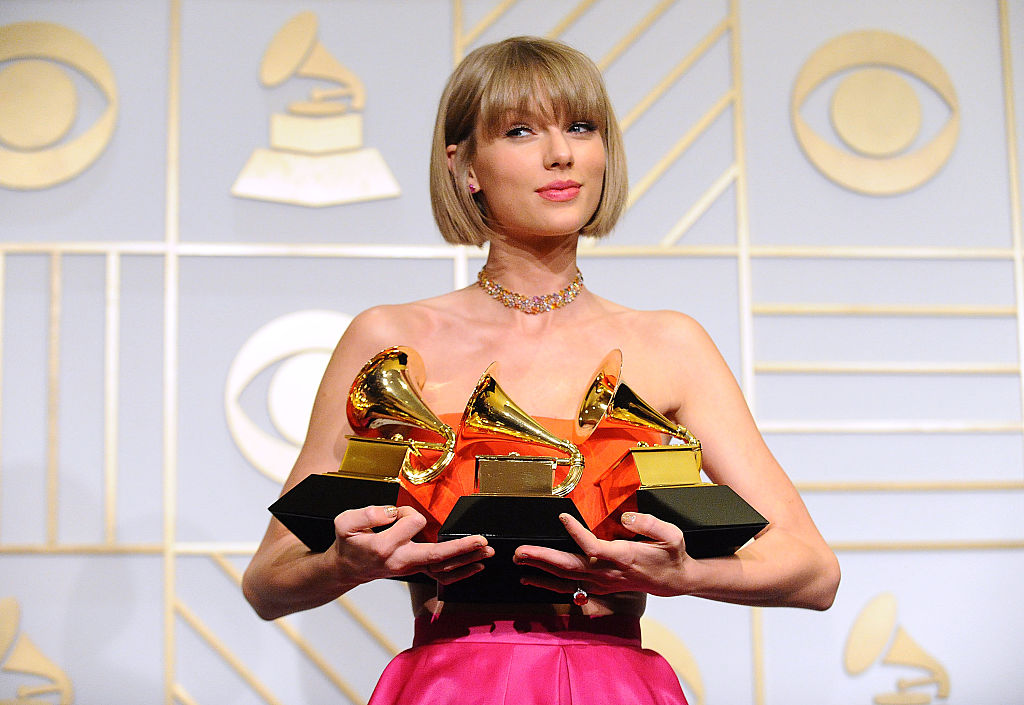 Kanye West: Surprise
It's hard to call the ignoring of Ye a snub, based on the fact that not many fans even seemed to like it. But when an artist is so entrenched in Grammy tradition, it's still almost expected for the voters to recognize him even if it isn't his best material. Not the case for the recent Kanye West record, though he will be competing for Producer Of The Year. At least Pusha T is up for Best Rap Album.
Drake: Winner
Remember when Drake decided against submitting More Life for Grammy consideration? Well, he's back in a big way this year, with seven nominations including the biggest fields: Song Of The Year and Record Of The Year for "God's Plan" and Album Of The Year for Scorpion. It's recognition of not just his work on this cycle, but his general dominance in both the pop and hip-hop realm over the last five years, and when the awards are announced, it could be a very big year for Aubrey.
Brandi Carlile and H.E.R.: Surprise
There was some expectation that the opening of the big awards to eight nominees (up from five) would mean some more left-field inclusions, and both Brandi Carlile and H.E.R. seem to be the biggest beneficiaries of this. Carlile plays into all of the big ones that she is eligible for, while H.E.R. managed both a Best New Artist nod and an Album Of The Year inclusion. It's nice to see these two breaking out of their genre groupings, American Roots and R&B respectively, and help make this the most diverse group of nominees ever.
The Carters: Snubs
Even if the Grammy voters didn't fall in love with the Beyonce and Jay-Z joint album, it would almost make sense to nominate them for big awards just so they show up. But a year after Jay-Z was up for the biggest awards and just two years after Beyonce famously lost to Adele, The Carters will only compete for a couple of genre awards, including Best Urban Contemporary Album. Hopefully, they still show up.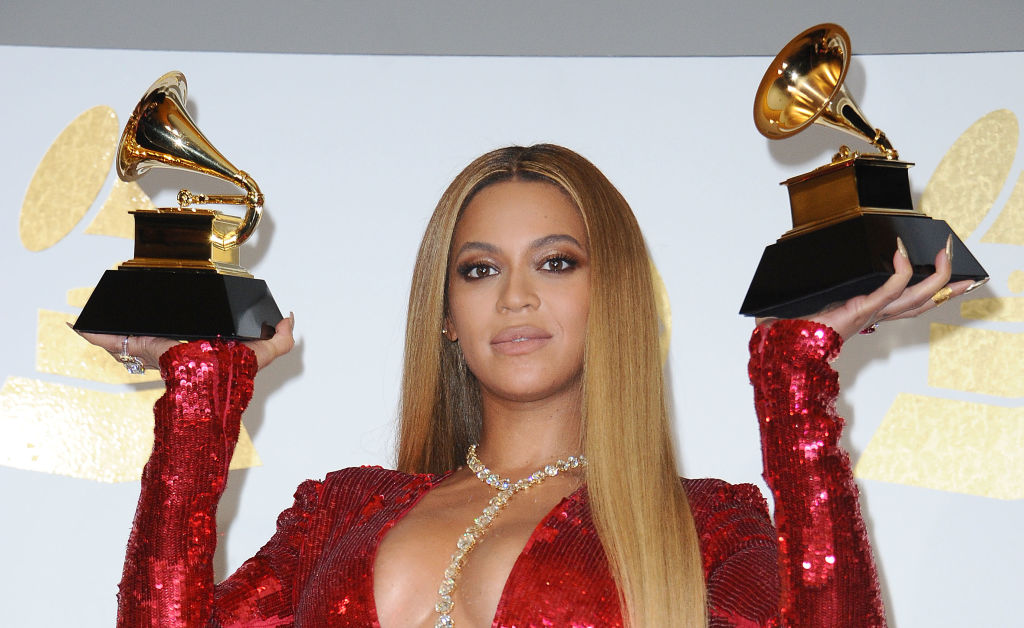 Cardi B: Winner
A year after making her Grammy debut, Cardi B had one of the biggest mornings at the noms. She has five nominations, including Record Of The Year for "I Like It" and Album Of The Year for her smash Invasion Of Privacy. She's even up in the pop field for her collaboration with Maroon 5, showing that Cardi's saturation on many fronts has succeeded, cementing her arrival as an awards force.
Kacey Musgraves: Winner
Nothing warmed my heart more than seeing Kacey Musgraves up for Album Of The Year, a nomination that became more expected following her winning the same award at the CMAs. This one feels like a crowning achievement, especially because the album wasn't a particular smash in terms of sales or hit singles. Rather, this is a nod to a critical darling whose loyal and vocal fans are helping to get the world to pay attention. This one doesn't just feel like a big win for Kacey, but for her devoted fans as well.
Janelle Monae: Surprise
Janelle Monae occupies a similar place as Kacey, as someone that didn't exactly score massive hits or huge sales, but managed to deliver a critical darling that voters actually paid attention to. This is the first time breaking out of the genre categories as a primary artist (she'd previously been nominated with Fun as well), and marks the ascension of an artist many of us have been expecting to ascend. A year after giving an unforgettable speech on the Grammy stage, Monae has clearly gotten everyone's attention, scoring two nominations, including Album Of The Year.
Rock Music: Surprise
Oh man, this is rough. The rock music categories feel like a post-apocalyptic wasteland akin to Mad Max: Fury Road. Sure, there are some good guys here (Arctic Monkeys, St. Vincent, Deafheaven) but it is mostly barren and a little disturbing, with acts like Fall Out Boy, Bring Me The Horizon, and Weezer standing out for material that hardly deserves awards. The only rock act even making a dent in the greater nominations is Greta Van Fleet, who scored a Best New Artist nom in addition to many rock categories. We knew rock was in a weird place, but this solidifies just how precarious it is.