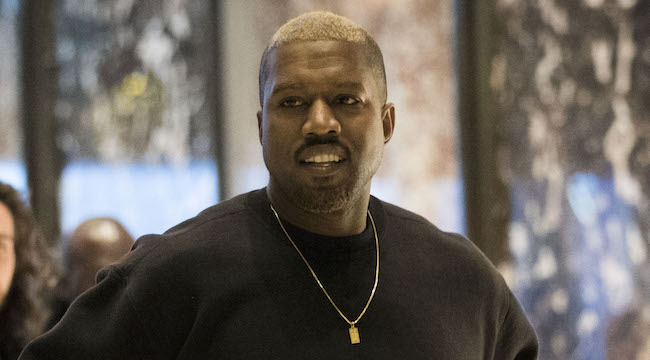 Kanye West has spent the better part of the year so far alienating fans with his attention-grabbing social media usage, but his latest tweet thread has even more people on edge than ever before. Kanye's latest posts praise and defend ASAP Mob member ASAP Bari, who was arrested earlier this year on two counts of sexual assault.
https://www.instagram.com/p/BoNXXoJlAJj/?utm_source=ig_embed
In the posts, which share identical text between Instagram and Twitter, Kanye writes that "there's no way I would have the number 1 record in the world without this man here" and credits Bari with breaking him out of his "pretentious rich n—-a shell." He goes on to compare his friendship with Bari to his friendship with the late XXXtentacion, who was accused of abusing his ex girlfriend and awaiting trial for those charges when he was shot and killed in Florida earlier this year.
"I let the perception and the robots control me," Kanye said. "That's the true sunken place. Bari I appreciate your perspective and vision. You brought me closer to Rocky too. Jedis never let perception and cancel culture get between them."
Kanye has indeed been fighting with so-called "cancel culture" nearly all year after tweeting in support of Donald Trump and conservative pundit Candace Owens, who many believe have endorsed racist policies that adversely affect Black people and immigrants. Meanwhile, as he continues to reference the Sunken Place in tweets that show support for accused sexual abusers as he has for both Bill Cosby and Donald Trump, you really have to wonder if he's even seen Get Out, because that's not what that term means at all.
Of course, Kanye wouldn't be Kanye if he didn't using the resulting furor to help promote his album. He tweeted this morning that Yandhi is indeed releasing Saturday, September 29, coinciding with his upcoming appearance on Saturday Night Live.