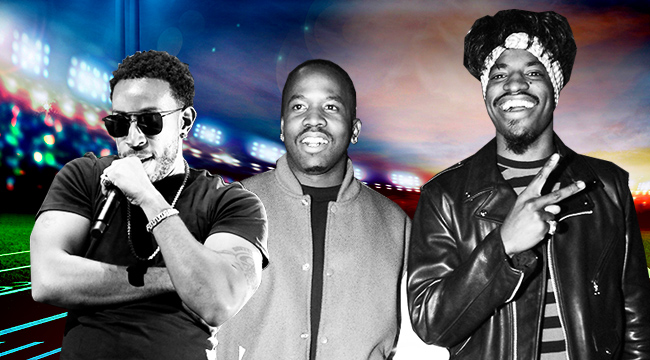 With the football season kicking off last week, today the NFL announced that pop rock band Maroon 5 will perform the halftime show for 2019's Super Bowl LIII in Atlanta. As in previous years, the announcement has spurred a wave of discontented outcry online, with the main argument against stemming from the fact that a city with as much musical history as Atlanta should be able to field a local act with as much broad spectrum appeal as Maroon 5.
Or maybe the mega-corporate ownership of the NFL could try to forego mass appeal for once? After all, one of the league's biggest business partners just made a huge show of endorsing the current thorn in the league's paw, Colin Kaepernick, after the NFL basically excommunicated and blackballed him through the 2017-2018 season. Now, Kap's embroiled the league in a complaint for collusion to keep him off the field for his non-violent protest, so it's likely the NFL could use a PR win and embrace the increasing diversity of the country that has largely rallied behind the former QB.
If the NFL did want to imitate the tremendous growth that rival leagues like the NBA have gained by embracing youth culture, it could do worse than signing on an Atlanta-based hip-hop act to project a progressive sense of cool over the once-stodgy proceedings of its biggest game of the year. While it's probably already way too late for them to reconsider Maroon 5 — who are likely to bring out a bunch of progressive hip-hop acts of their own, judging from their most recent album, which featured Cardi B, Kendrick Lamar, and Future — in our idealized, fictional world, these are the rappers and singers who could carry the halftime show through sheer showmanship and a catalog of certified hits.
2 Chainz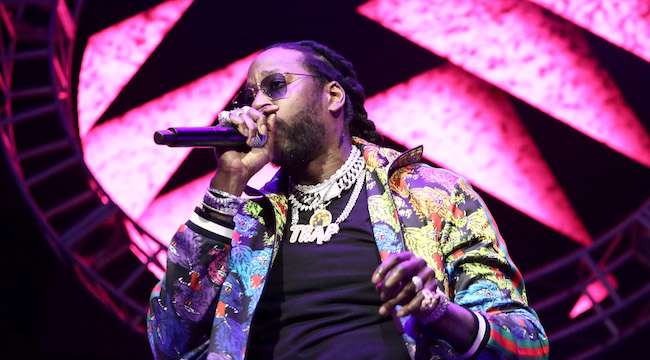 The artist formerly known as Tity Boi might not be the most logical selection to highlight at the Super Bowl halftime show given his relative lack of name recognition among the broader American public, but if you're looking for an artist who can unite the modern trap scene especially, 2 Chainz is your dude. The man has a stacked rolodex and has worked with just about every major hip-hop talent on the planet, in both the ATL and beyond. Hell, who wouldn't want to see him go toe-to-toe with Lil Wayne and Chance The Rapper for "No Problem," or bring together Kanye and the GOOD Music crew for "Mercy," or end Drake and Kendrick Lamar's cold war with a reprise of "F*ckin' Problems" along with ASAP Rocky? Wake up America!–Corbin Reiff
Ciara
While Ciara's career exploded in the early 2000s, she's experienced a lull that's plagued many artists transitioning from the traditional sales world to the new streaming era. However, after her short-lived romantic collab with fellow ATLien, Future, which resulted in the cult favorite "Body Party" and more recently, her new high-profile relationship with Seattle Seahawks quarterback Russell Wilson has put her back in the spotlight in a big way. Who better to perform at the biggest football event of the year than someone with an intimate connection to the game?
As a diehard Seahawks fan, my ideal scenario is that Seattle be in the Super Bowl, and Ciara brings out her husband for a cute moment during the halftime show. Of course, her past with Future — one of Atlanta's own — only makes the drama from that love triangle more suited to an enormous stage. Celeb relationships aside, though, CiCi's got bangers from back in the day, and the ability to perform in front of an enormous crowd while singing, dancing, and entertaining. She's the full package and it would be the perfect homecoming for her to return to the city where she got her start, and take the biggest stage of her career.—Caitlin White
Gucci Mane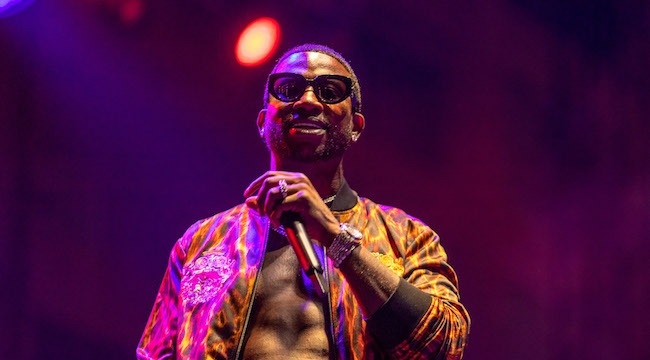 Trap music and Atlanta go together like football and catastrophic injuries, and the thought of a Super Bowl halftime show in Atlanta without a nod to trap boggles the mind. One of the best possible representatives for this would be Gucci Mane himself, one of the most prolific artists of our time, who lives and breathes the city. Plus, his past history of incarceration speaks to the issues that resonate so loudly with the NFL's players and their commitment to social justice. Making an appearance on the largest stage in the world would complete a major personal renaissance that had Gucci fans first claiming the newly-freed and sober Gucci must be a clone, and now shaking their heads in wonder at his complete 180.–Philip Cosores
Future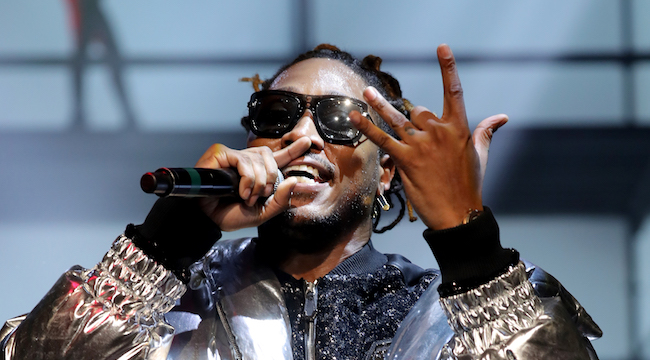 Who better to bring out in the middle of the biggest football game of the year than one of Atlanta's most influential and prolific artists in the rap game? Future is quite literally living up to his name every single day, on every single project, spawning sound-alikes (hi, Desiigner) and dictating trends that spread all the way up to the highest echelons of pop and hip-hop. We know Future can handle an arena stage, as he's been on tour with Drake, opening up for their Summer Sixteen tour all 2016.
While he may not have the star power to fill out slots that huge on his own — yet — presenting his music to what amounts to the large viewing audience of the year is far more likely to win him new fans than disappoint those still ignorant of his influence. Who could resist the tenderness of his early, fan-favorite "Turn On The Lights," the feature-packed pull of "Move That Dope," or the dizzying appeal of DS2's raunchiest offerings? Plus, "Mask Off" is a bonafide hit at this point. And if Drake came out to perform a couple joint tracks off their collaborative album What A Time To Be Alive? That's just the cherry on top. — C.W.
Ludacris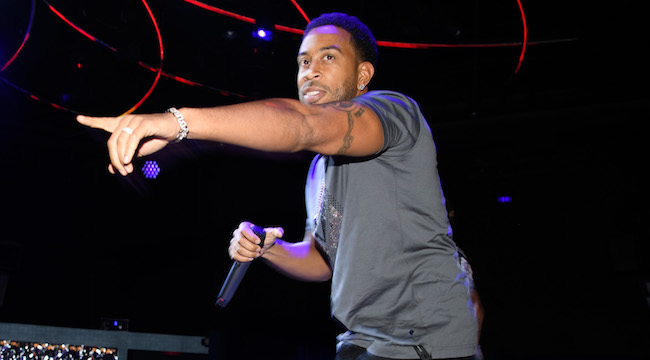 Let's do an exercise. For every Ludacris quote in this blurb, see if you can finish the line.
"When I move, you move…" "Move, b*tch…" "My chick bad, my chick hood…" "Get back, get back…" "When you get on the floor…"
Luda has more bonafide, crossover hits than almost anyone else from his city, and that's saying a lot. Besides, he's also got the energy, stage presence, and Southern charm to electrify the stage, as well as being even more recognizable across demographics for his roles in the colossal Fast And Furious action film franchise. The hyperaggression of his biggest Billboard smashes lends themselves well to the bone-crushing action of the big game, and he's already worked with NFL properties before, contributing theme songs to both the NFL video game Madden 2000 and 2018's Super Bowl LII alongside unlikely collaborator Carrie Underwood. Luda's as ingrained in the NFL as pretty much any rapper, this one should have been a no-brainer.–Aaron Williams
Outkast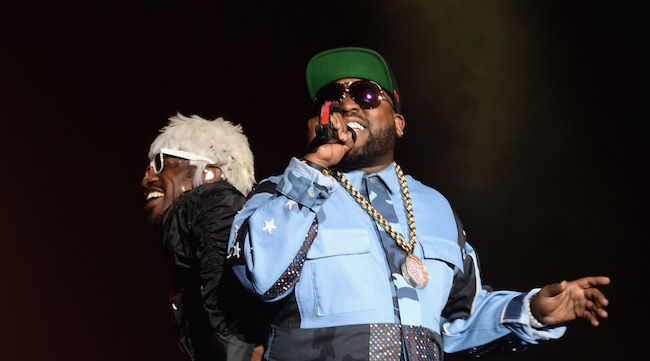 Of all the artists on this list, none would make more real-world sense than Outkast. The reunion from the Atlanta hip-hop pioneers in 2014 saw them as major draws all over the world, and they're the rare artist that appeals to both fans extremely embedded in rap culture and casual music fans who've undoubtedly heard "Hey Ya" and "Mrs. Jackson" while shopping at CVS. Plus, the fact that Andre 3000 and Big Boi have remained apart since their reunion run only would add to the "wow" factor of the booking. — P.C.
Run The Jewels
The duo of Killer Mike and El-P has been a staple of the festival circuit since their inception as Run The Jewels a few years back, and that's because the two-man dynamic and bombastic hip-hop makes for a terrific energy on stage, one that's matched by few. More so than many other rap acts, they appeal to a crowd outside of the genre, a quality that is useful to have when you're performing in front of a global audience of millions. It also doesn't hurt that football fans have probably already heard RTJ before: The title track from their self-titled debut album was previously featured in a commercial for ESPN's first-ever NFL Playoffs broadcast in 2015.
Getting big-time surprise guests also goes over well for a Super Bowl halftime performance, and there are a ton of possibilities on this front with Run The Jewels. Both Mike and El-P are music industry veterans, and Killer Mike alone has collaborated with Outkast, Three 6 Mafia, T.I., Gucci Mane, Jay-Z, and so many others. Some of those might be stretches, much like a lot of artists mentioned in this fun thought exercise, but there's no denying that, while Run The Jewels might not resonate with the whole world in the way the NFL is looking for or even want to do it, they'd put on a hell of a performance.–Derrick Rossignol
T.I.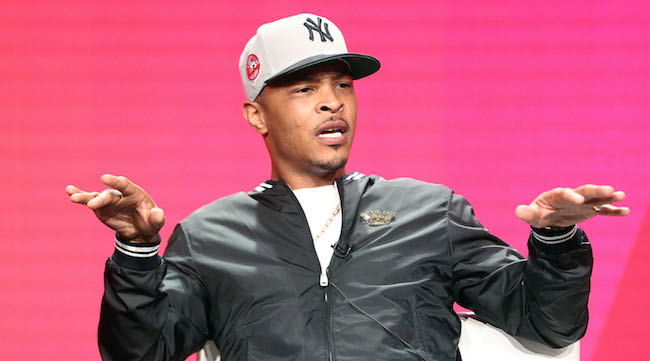 T.I. is a long way off from his chart-topping peak on 2008's Paper Trail, but given some of the acts the Super Bowl has dug up past their respective primes, that could hardly be counted as a mark against him. If anything, the time apart from chart ubiquity has lent hits like "Dead And Gone" (with the last Super Bowl halftime performer, Justin Timberlake, in tow), "Whatever You Like," and "Live Your Life" — with massive international superstar Rihanna — plenty of time to cultivate a gilded veneer of nostalgia, becoming even bigger hits in our respective cultural memory.
Just imagine the stadium's response to the surprise appearance of Rihanna from beneath the stage or catwalk-strutting triumphantly out of the locker. Imagine how amped your living room party becomes when that first refrain of "No one on the corner has swagger like us" booms out of the sound bar and Kanye or Jay-Z or Lil Wayne or all three join T.I. onstage for the first time since the 2009 Grammy Awards and they proceed to tear down that football field. Even the biggest rap hater in the audience would be stunned to find out that one of Paul Rudd's sidekicks from Ant Man can put on one hell of a show.–A.W.
Usher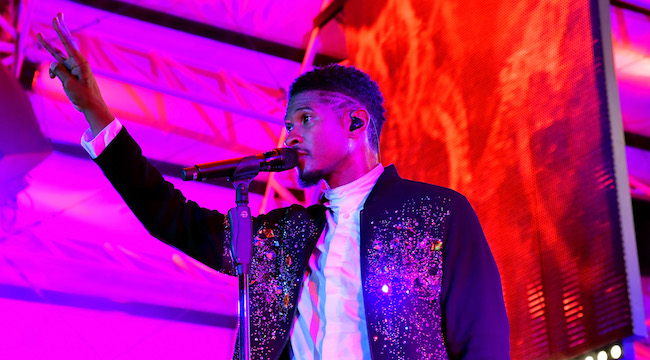 There was a time that 2018's Super Bowl halftime performer, Justin Timberlake, was compared almost incessantly to Usher, as both were perceived as heirs apparent to Michael Jackson's pop-R&B throne. Both borrowed vocal cues, dance steps, and aspects of their meticulously cultivated public personas from the King Of Pop, starting out as child stars and rising to the heights of stardom practically in tandem with one another. The only difference is that Justin was marketed using the "pop" side of the musical formula, as Usher was relegated to the less prestigious "R&B" one. Giving Usher the stage for Super Bowl LIII would provide not only one more basis of comparison, it would also give an entire audience who never got to see prime Usher an opportunity to enjoy the yin to Justin Timberlake's yang and witness firsthand why so many people felt he held the edge all along.
With hits like "Caught Up," "Yeah!" "DJ Got Us Falling In Love," "U Don't Have To Call," and "My Way" in his bag of tricks, Usher could certainly dispel any concerns that R&B is too sleepy a genre to turn up and thrill the crowd at a sporting event, while his powerhouse vocals are still strong enough to satisfy any skeptic of his talent. If the NFL still considers straightforward hip-hop too scary for its intended audience, Usher would make a nice compromise.—A.W.