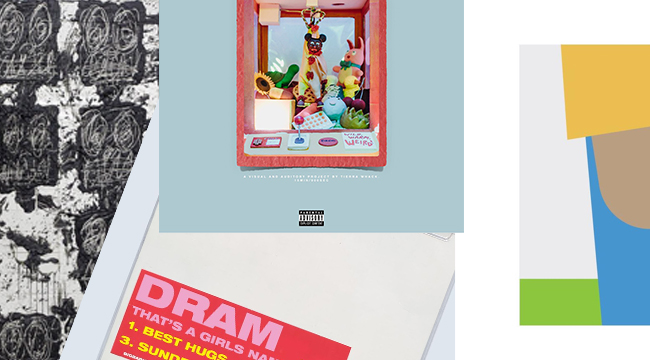 We're just about wrapped on one of the longest years in hip-hop history. What made it feel that way? Well, let's see: Seemingly every major hip-hop star released a project this year — with the exception, strangely, of Big Sean — and some even released multiple projects. Every week brought what felt like dozens of debuts, sequels, follow-ups, double LPs, and surprise projects, which made it practically impossible for most folks to keep up. Fortunately, we've got a whole list of the Best Rap Albums of 2018 to go along with our list of Best Albums Of 2018, where you'll find a majority of the top-notch projects that you may have missed or want to revisit.
And while there's only so much space on each numbered list to cram in every meaningful or enjoyable joint from over the course of the past year, luckily, there's a loophole. One of the reasons there were so many hip-hop projects to choose from is because in 2018, the Extended Play record made a huge comeback. Rather than rushing out full-length projects, both up-and-comers and established vets used the shorter, easier-to-digest releases to build buzz, whet fans' appetites, or indulge creative urges without the added stress of competing in an already-crowded marketplace. There are a lot of good releases that got left off this list, too. For instance, Earthgang's Royalty, Young Thug's On The Run, Domo Genesis' Facade Records, Rexx Life Raj's California Poppy, and Tobi Lou's Tobi Lou And The Loop are all worthy runners up and deserve the 15 or so minutes it takes to breeze through them.
Below, however, are the standouts, the cream of the crop. The rules are simple: The records in question must be seven or fewer tracks, with two exceptions in The Marina, which flies through its eight tracks at just 23 minutes and Whack World, whose 15 tracks clock in at a tidy 15 minutes. GOOD Music's albums from over the summer don't count, because the debate over whether they count as EPs or full-lengths still hasn't settled (and Daytona landed on the Best Albums list, which should pretty much disqualify all the others on this one, right?). Rules aside, all of these projects are worth checking out and definitely showcase the promise of their principal artists. We can't wait for their full-length projects, but for now, these appetizers do a great job of setting up next year's main courses.
10. Valee — GOOD Job You Found Me
While Valee's debut EP under his much-ballyhooed GOOD Music deal is largely made up of recycled material, it's also a more than serviceable introduction to his off-kilter, sparse musical style for newcomers. It's free-spirited and experimental, exactly the sort of thing you'd expect from someone who started rapping less than two years ago on a whim. See what the buzz is about on tracks like "Juice & Gin" and "Miami" featuring Valee's new label boss, Pusha T.
9. Tink — Pain & Pleasure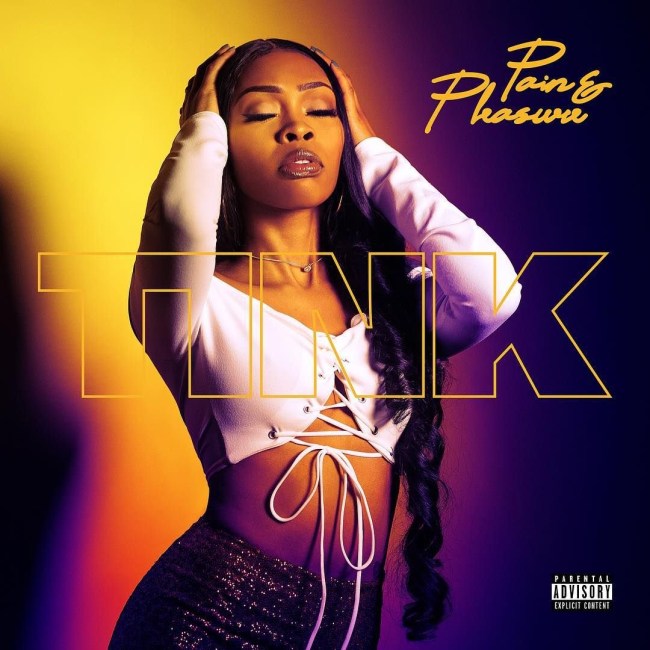 Marking a return to form for the Chicago sparkplug who was at one point tabbed to be one of the city's Next Big Things, Pain & Pleasure finds Tink displaying all of the charm of her earlier Winter's Diary mixtapes with a fresh coat of polish, likely picked up during her short-lived stint on Timbaland's label. Now that she's free from her Epic deal, "On To The Next One," "Get You Home," and "Faded" see her sounding like herself again.
8. Currensy — The Marina
Currensy, as per usual, had a strong showing in the EP game all year, including the excellent Fetti with Freddie Gibbs. However, The Marina is the clear standout, as it has the strongest theme, most cohesion, and best of all, Currensy's sharpest raps as he re-teams with longtime collaborator Harry Fraud for one of the best projects either has delivered in a long time.
7. Bobby Sessons — RVLTN Chapter 2
While Bobby made a truly stellar debut with the first RVLTN EP, Chapter 2 is where he truly finds his wings. The first chapter contains all of Sessions' fury at the state of race relations in America; the second contains all of his grace. "Gold Shackles" is a jazzy rumination on materialism, while "Same Oh" is soulful and uplifting, telling the listener: "You're Black and you're beautiful."
6. BbyMutha — BbyShoe
BbyMutha had a busy year herself on the release front, dropping her most recent, Muthaz Day 3 just a month ago. The best of her projects, though, is BbyShoe, crafted in collaboration with DJ/producer Shoey. The beats are slower than cold molasses, the raps are on point like index finger manicures, and the feature from Rico Nasty on "Lately" is nothing short of inspiring. BbyMutha's album is coming in 2019; now's your chance to catch up.
5. Wale — Free Lunch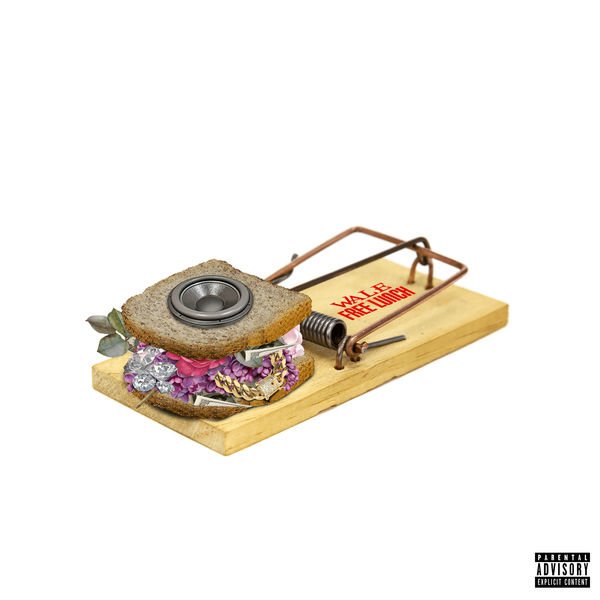 Somewhere along the way, the mainstream hip-hop establishment forgot Wale can rap his whole Nigerian ass off — that's a huge mistake on their part. Free Lunch, along with its companions, It's Complicated and Self Promotion, is a much-needed corrective that showcases the penmanship that some believed lapsed in the wake of high-concept projects like The Album About Nothing. Wale has always been at his best when he's got bars to get off, and on Free Lunch, he tosses off entire albums' worth like it's nothing. He's effortlessly gliding on "Dummies" and "My Boy" alongside fellow super rapper J. Cole, as the latter track highlights the need these two have long had to do a full collaborative project.
4. Tierra Whack — Whack World
By far the most creative project of 2018, Whack World exists as a project largely because it shouldn't. Tierra and her producer kept coming up with silly ideas that never would have fit on a "serious" album. But then, when they decided to put those one-off, one-minute experiments together, they inexplicably alchemized into this wondrous gem, which is certainly greater than the sum of its parts. The full 15-minute video is an exercise in surrealist filmmaking on par with the best of Missy Elliott's material and Tierra Whack proves she's got as much range as anyone could ever want on tracks like "Black Nails," "F*ck Off," and "Pretty Ugly."
3. Chance The Rapper – 4 Songs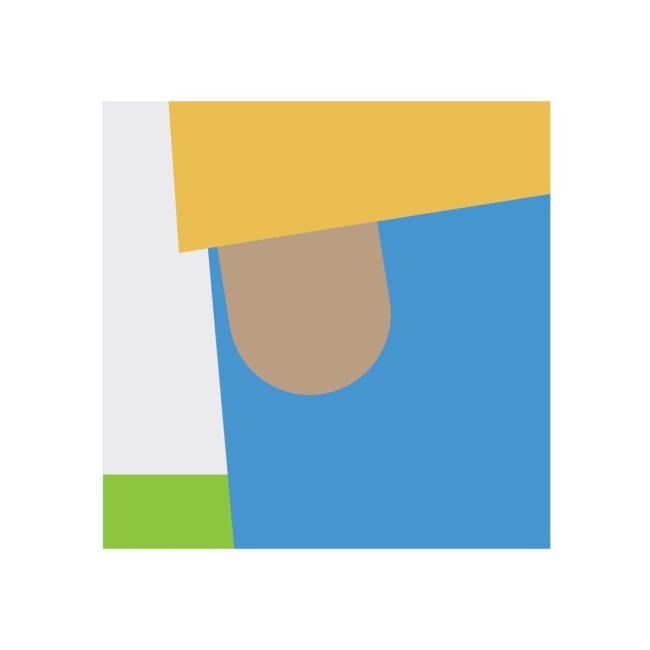 Although technically not an EP in the sense that it's more of a collection of four random songs Chance dropped in the middle of the night, they are collected into a playlist on Soundcloud, Chance's streaming app of choice for his last five years of critically hailed, fan favorite releases. From "I Might Need Security" and its tongue-in-cheek pettiness and out-of-nowhere announcement of Chance's latest entrepreneurial endeavor (the purchase of Chicagoist) to its glorious celebration of esoteric Chicago culture in "Wala Cam," Chance uses these four songs to expand on the joyful homage to his city and family that forced the industry to change all sorts of rules and brush off his haters all in one fell swoop.
2. DRAM — That's A Girl's Name
First of all, "Best Hugs" is the most deliciously petty song of the year, with DRAM offering a backhanded compliment to a jealous admirer's partner, and making it catchy as all hell. "Sundress" goes all the way to Funky Town, and "WWYD?" plays off a hip-hop classic "Luchini" with a mellow, horn-laden beat that shows off DRAM's impressive chops as both a lyricist and a singer. He has yet to follow-up his excellent 2016 debut Big Baby DRAM with a full-length project, but allowing for the kind of experimentation and expansion he displays in just these three tracks, it'll be well worth the wait.
1. Black Thought — Trains Of Thought 1 & 2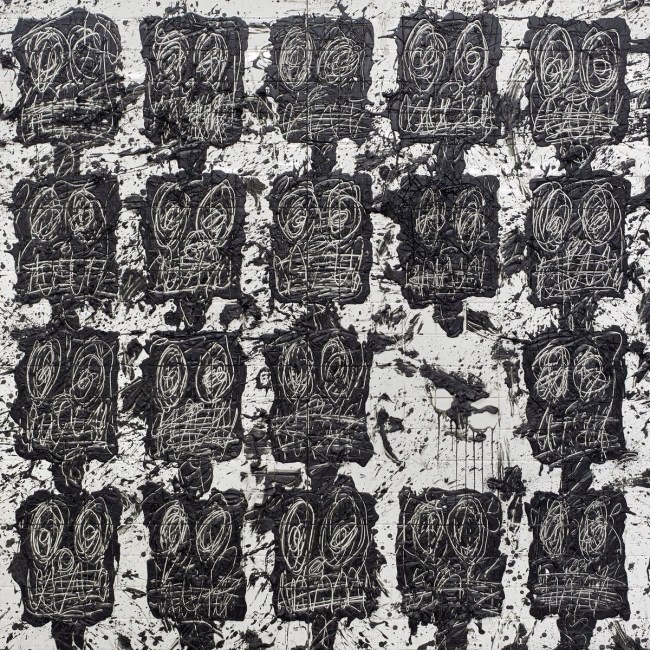 There wasn't going to be anything else here and you knew it. Let's face it; you were probably still deciphering bars from the 9th Wonder and the Soul Council-produced first volume when the second volume dropped. Black Thought epitomizes smart, reflective, socially aware hip-hop, but he can also get down to the groove, tell a story, and lyrical dissect any and all opponents with time-tested, impossibly laid-back battle rap. To be honest, the first EP would have been enough to get us all through to next year; then he had to go and drop the second volume with Salaam Remi and straight-up prove that the best rapper alive has walked among us (and played sideman to Jimmy Fallon, of all people) for the better part of the last three decades. "How To Hold A Choppa," "Fentanyl," and "Dostoyevsky" are so complex, so tightly-constructed, so ineffable, Streams Of Thought might just squeak into next year's list, too. By then we should be caught up to Thought's futuristic flow — but then again, he'll still be ahead of his time.
Some artists on this list are Warner Music artists. Uproxx is an independent subsidiary of Warner Music Group.