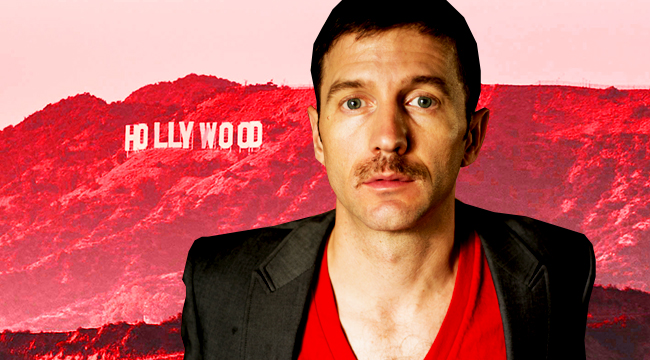 You know how to EAT THIS CITY. With top chefs as tour guides, you've learned how to scout out hot spots for breakfast and brunch, where to go for a delicious date night, and how to feast like a local liege in the cities you love. But where do you wash it all down? Do you know how to find the best brewpub? Uncover who makes the meanest bloody marys and the most sparkling mimosas?
You're about to find out. Welcome to DRINK THIS CITY!
With the New Year kicking off, we're committed to hitting even more of world's best bars — bringing you a comprehensive guide to drinking hotspots, as suggested by the most talented of bartenders on earth. And where better to start off 2019 than Hollywood? If you're looking for glamor, showmanship, and cutting edge cocktail culture, Hollywood is your destination, and Jeremy Allen, bartender and general manager of MiniBar Hollywood, is your go-to guide.
Allen knows his way around a beautifully made cocktail and a gorgeous glass of wine — he's a CMS Certified Sommelier with a Wine Spectator Award — but he's also no stranger to a Hollywood's dive bars and low-key hideouts. In other words, he's the ideal chaperone about town, able to escort us all to the bar of our heart's desire.
As for MiniBar? Imagine a hotel bar that doesn't feel like a hotel bar, but a luxurious escape that's also entirely approachable, completely homey. This spot delivers in a big way.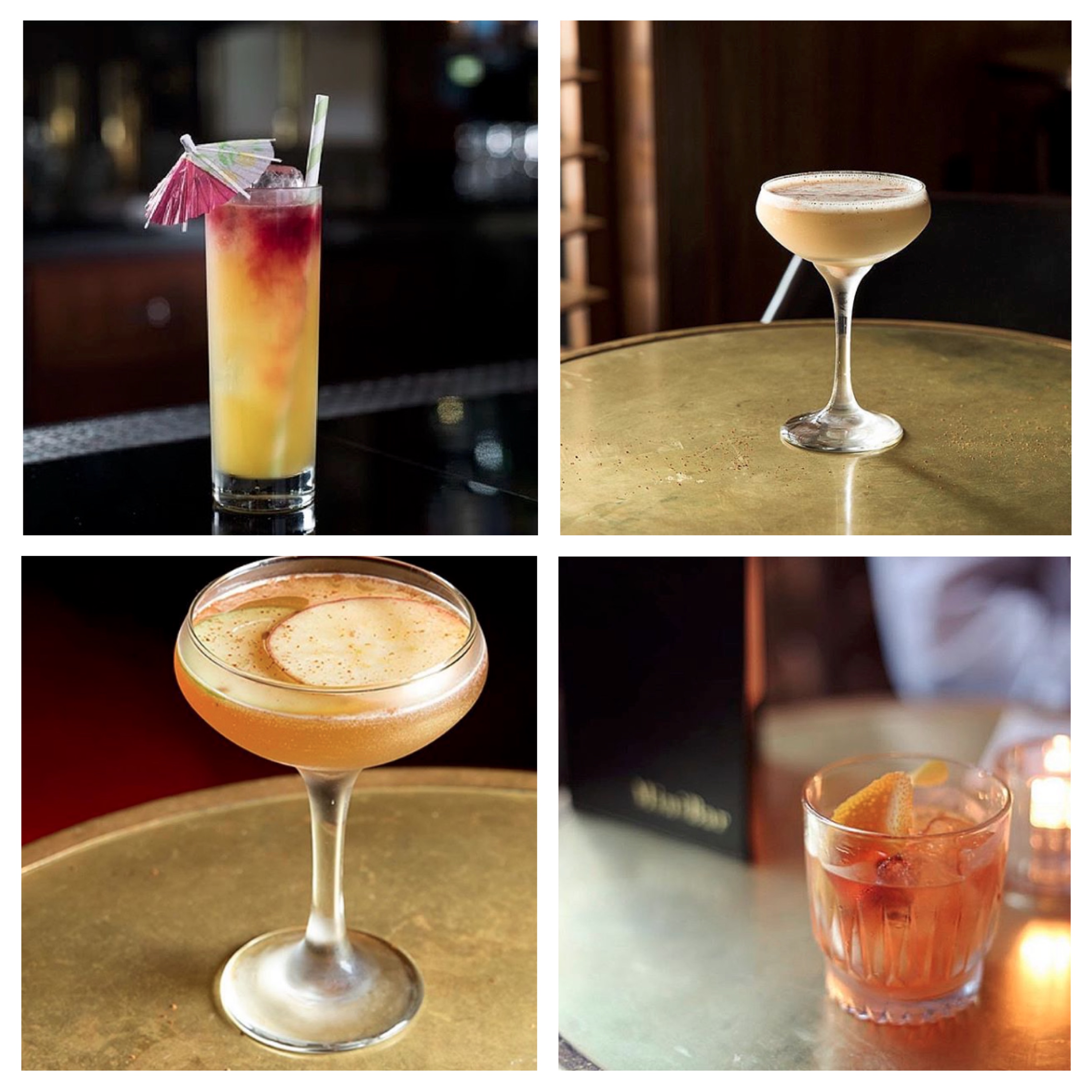 Ready to hit Hollywood with Jeremy? Let's go Drink This City!
BRUNCH COCKTAIL OR HAIR OF THE DOG
Richard Simmons-style Michelada with a raw egg at The Hungry Cat — not on the menu, more of a staff secret — they used to wear shirts that read "Brunch is for Assholes." When I worked there, this was the pick-me-up we would drink before we opened, to guarantee that Sunday service would crash and burn.
MARGARITA
The $6 Monday margarita we do at MiniBar has taken on the nickname "Pitch Perfect" by the hotel. Why would we argue? We do cinnamon on the rim, with reposado tequila and fresh lemon, lime, and orange. People like to make it easy on the staff, and order 2 at a time.
CLASSIC COCKTAIL
Sit at the bar and order a martini at Musso and Frank. It's a sight to see — like an ongoing scene from Goodfellas with constant action. Whoever casts this scene nailed it: young old-timey barbacks breaking cheap martini glasses left and right, while old-old-timey bartenders stir and shake gin. It never disappoints. With 99 years in the bank already, I expect they will easily cruise through another 99. Don't change a thing.
CRAFT COCKTAIL
"Anything Rhino" at Lost Property. Tell them Jeremy sent you, and then explain it's the wrong Jeremy. Every one of the staff at Lost Property can fix you up a proper whatever-you-want, but why not make the owner work for it? Make sure he uses his droppers, or else he's not earning it.
PUNCH
Scorpion Bowl at Lono — get a few friends, get the upper-level corner booth, and try to pace yourself (impossible). Tiki is best strong and sweet and yes it will sneak up on you. It's cool, DJ Di has your back.
DIVE BAR
The one and only Three Clubs — an essential spot for a date — the darkest bar I know, you can be left alone, or you can venture into the showroom for comedy, burlesque, or punk shows. A Hollywood institution, this dive done right is no accident.
PUB, TAVERN, OR BREWERY
Blue Palms, known as a beer bar for good reason. I have had Founder's KBS and Pliny here, but don't sleep on the whiskey menu. Lots of nice top shelf stuff at Sausage Place prices. BTW this is THE place for vegan sausage — I get the Mexican and Italian combo with hot mustard and sauerkraut.
HOTEL BAR
Though we are IN a hotel, 99% of MiniBar's customers are regulars, neighbors from the Hollywood hills. At Ever Bar, you get a little bit more of the lobby lounge thing — and they also have experts that can shake and stir with personality. Bar manager Dan and head bartender Hawk are probably the deadliest duo I can think of at one place. And they are close enough I can easily make it there and back on dinner break.
HOT DRINK
Irish coffee at Boardner's. Why not?
THEMED COCKTAIL at IMMERSIVE EXPERIENCE BAR
Parker Room, a jazz-themed bar named for Charlie Parker, in the room where Charlie Parker played his first west coast show ever, in the 40s. Then, it was Billy Berg's, and was also a hangout for Billie Holiday. Now, it's a lively little room lit up with famously hospitable bartenders, and a hangout for pre-Arclight and Palladium.
SPARKLING COCKTAIL
Hocus Pocus on the roof at Mama Shelter with J. Wray gold rum, apple cider, and prosecco. I love it in October because it gets dark early, meaning you can see the sunset from a rooftop and still beat the crowds. Or, you can day drink your way through Hollywood, and still fall asleep at a reasonable time, wake up, and do it again! (Sign up for that Hollywood Crawl of Fame and that MiniBar Mailing list, kids!)
APERITIVO
Grab something sour at Stout before the Sunday Hollywood Farmer's Market. Great selection, great staff, great company that invests in their staff. Franchising big in 2018…
LOW-PROOF COCKTAIL
The Garden Party at MiniBar–Does everybody know Seedlip yet? No sugar, no alcohol, distilled spirit that tastes great? You know what makes it taste even better? A little sugar and a little alcohol! We stir equal parts Chareau Aloe Liqueur, which is awesomely viscous, with Seedlip Garden, and serve it cold in a Martini Glass with a sugar palm date. Sexy yet sessionable, so you can stay sharp.
UNUSUAL COCKTAIL or COCKTAIL WITH SURPRISING INGREDIENTS
Meat in drinks is a thing around Hollywood, I guess .I know the Bloody Royale at Franklin and Co. has a slider as garnish (Veggie Burger by request), and I know they use duck bone broth and chorizo fat washed whiskey at Ever Bar. And of course, you can get oysters in your bloody at Hungry Cat. But, you know, that depends on how you feel about the whole "Meat is Murder" thing.
COCKTAIL MADE BY A FRIEND
Anything Gina Marie cooks up weekends at Lono–Gina the International Traveler/ Woman of Mystery/ Keeper of the Most Nourishing Smile on Earth. You are never far from home when Gina is around, though she splits time behind the bar now with time spent building her nails art business: Fresh Claws. Make time to spend time with Gina.
Thank you, Jeremy, for taking us on a tour of Hollywood's Best Bars!
Like what you read? Check out , Drink This City: We Love Chicago, Drink This City: Seattle, Drink This City: Return To Downtown LA, Drink This City: Boston, Drink This City: Return to Chicago Downtown LA, Drink This City: Return To ManhattanDrink This City: San Francisco, Drink This City: New Orleans Drink This City: Miami, Drink This City: Honolulu, Drink This City: Detroit, Drink This City: Chicago, Drink This City: New York, Drink This City: Nashville and more!
Join us next week for more DRINK THIS CITY! Meanwhile, hit us in the comments — where should we travel next?