It wasn't so long ago that 2018 sounded like the distant future with all the hopes that come with the unknown. But after a rough 2016 and a 2017 that managed to be just as tumultuous, 2018 feels like a make or break time for, like, our entire country. Music, for the most part, manages to march on regardless what is happening in the world, though some artists are promising work that will process that world that we're living in. Other music will be an escape, a temporary reprieve from the news cycle, a chance to see the best in humanity through the art we create. That's enough to be excited about the changing of the calendar and this list of 60 prospective albums that we're excited about — to see how our favorite musicians surprise us and make even the hardest times worth experiencing.
60. U.S. Girls, In A Poem Unlimited (2/16)
Meg Remy announced her U.S. Girls project's return by declaring she was "Mad As Hell," this past October. The song's lush throwback to the glammy days of disco seems both completely fitting for Remy's soulful singing register, and yet completely different from anything she's done before. That full band sound comes care of The Cosmic Range, a ten-piece Toronto-based outfit who served as Remy's backing band for the entirety of In A Poem Unlimited, which is due out in February. For an artist primarily known for making sample-based music, this seamless integration offers to step her sound in a new direction while staying true to the music she's always made.–Michael Rancic
59. Superchunk, What A Time To Be Alive (2/16)
For their eleventh studio album and first since 2013, Superchunk got ironic with the title. What A Time To Be Alive is out on February 16th, filled with eleven protest songs detailing the "pretty dire and depressing situation" of current affairs in the United States. From the title track to "Dead Photographers," it doesn't look like Superchunk will be pulling any punches in their musical fight against the Trump administration.–Zac Gelfand
58. La Dispute
In the world of post-hardcore, few bands transcend genre like Michigan's La Dispute. On their third full-length, 2014's Rooms Of The House, the band pushed themselves to craft the most cohesive, poetic, and daring album of their career. In time for the 10th anniversary of their debut LP, if album four comes close to matching those heights, we'll be in for a treat.–Philip Cosores
57. Prodigy, Hegelian Dialectic Pt. 2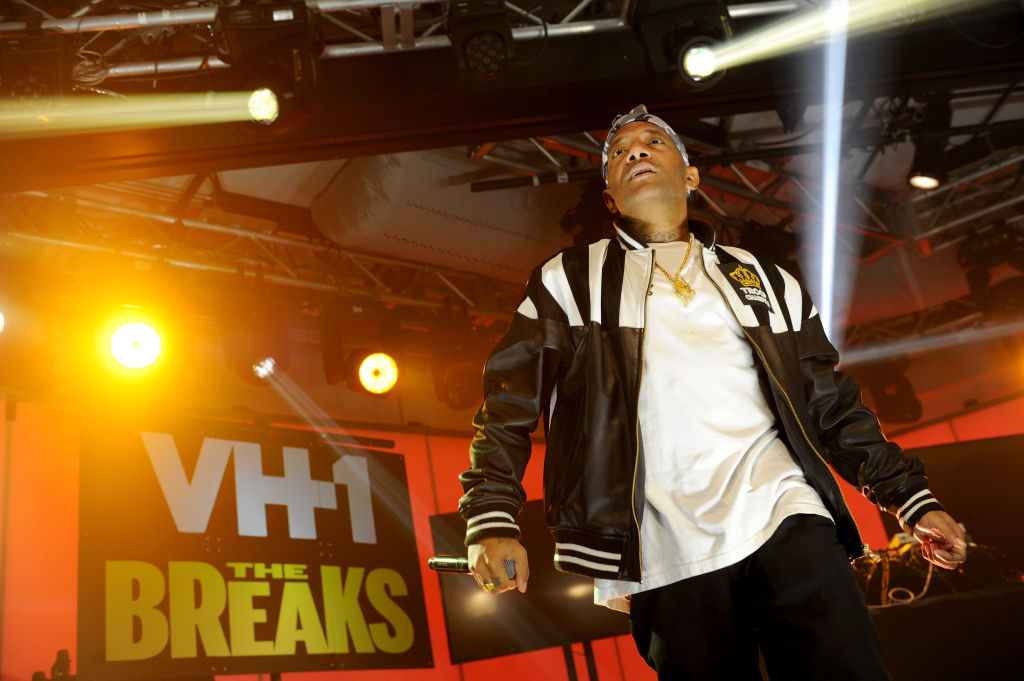 It goes without saying that Prodigy was taken from us way too soon. 20+ years in, he was still growing as an artist. Always known as a truth seeker who explored so-called conspiracy theories, his Hegelian Dialectic Pt.1 album went full bore into his thoughts on the nature of "the system" and matters of higher consciousness. He had only released one of the Dialectic trilogy when he passed, but the other two albums are still on the way according to his team. It'll feel good to hear some new P.–Andre Gee
56. Hookworms, Microshift (2/2)
After losing their studio to a flood, Hookworms have picked up the pieces and recorded their third album, Microshift, which is due out in February. If lead single "Negative Space" is any indication, Hookworms are positioned to make one hell of a rebound, as the song teems with a kind of positivity and brightness you'd least expect from an outfit who've lost everything and had to start from scratch.–M.R.
55. Jimi Hendrix, Both Sides Of The Sky

If you thought Jimi Hendrix's coffers must surely be empty almost 50 years following his untimely death, well think again! According to the guitar wizard's engineer and musical curator, his estate is looking to drop yet another album of unreleased gems titled Both Sides Of The Sky in March. Kramer has likened some of the music to "Crosby, Stills & Nash except it's on acid."–Corbin Reiff
54. Porches, The House (1/19)
Porches will celebrate the new year with the release of a brand new album called The House. It's the third full-length effort from Aaron Maine, and the first since 2016's excellent Pool and Water EP. Maine describes The House as a "diary," with the songwriting process focused as "an exercise in documenting my immediate experiences."–Z.G.
53. Ought, Room Inside The World (2/16)
The future of Ought seemed uncertain after vocalist Tim Darcy went solo this year for Saturday Night, but it turned out all the band needed was some much-deserved time off after being on the road for so long in support of 2015's Sun Coming Down. For this outing, the group have paired with producer Nicolas Vernhes, known for putting the sheen on other indie acts like The War On Drugs, Wye Oak, and Deerhunter, so expect the band's knotty, wordy post-punk to find new depths in the expansive detail he provides.–M.R.
52. Dej Loaf, Liberated
Dej Loaf has been bopping around the rap game since her breakout single "Try Me," but she has yet to release her true debut album on her Columbia Records deal, despite her excellent (and unfortunately overlooked) All Jokes Aside from last year. She has been quietly grinding away ever since, releasing a number of fun, funky singles and a collaborative project with R&B singer Jacquees. She's proved she's ready for the next step. Now, she just has to take it.–Aaron Williams
51. John Prine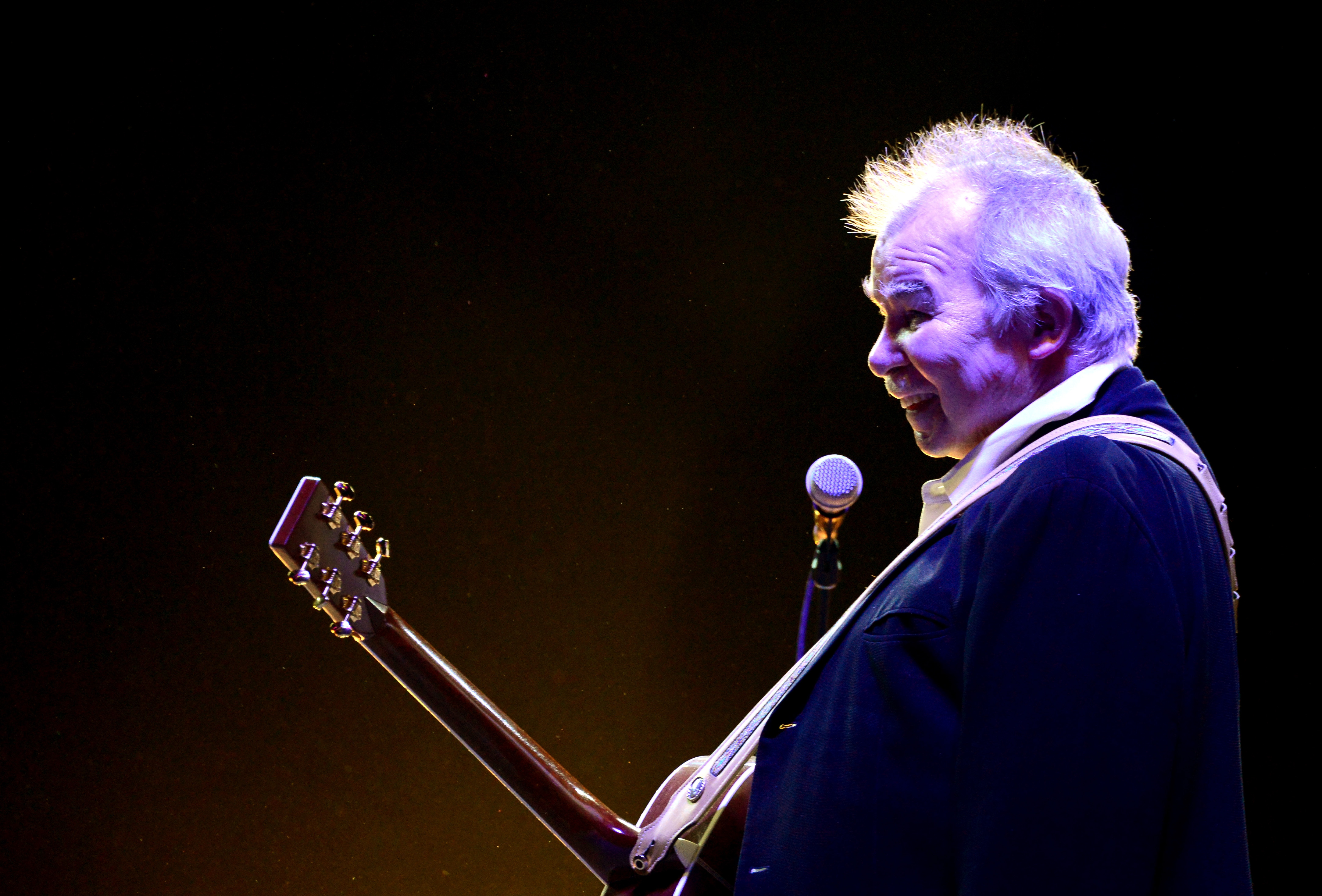 Though he just released a new album of cover duets in 2016, next year promises to be John Prine's first album of new material since 2005's Fair & Square. The 71-year-old country star beat lung cancer a couple years ago, and has been going strong ever since. His 2018 tour begins mid-April at Radio City, so details on the new record should emerge before then.–Caitlin White
50. Franz Ferdinand, Always Ascending (2/9)
When Scotland's Franz Ferdinand found ubiquity in 2004 with the smash single "Take Me Out," it was their first of several brushes with mainstream success. In recent years, the band has been content collaborating with Sparks and keeping things more modest, but that appears to be changing with their biggest hit in years, "Always Ascending." Whether this represents the album of the same name or not remains to be seen, but either way, Franz Ferdinand are back and ready to rock like it is the mid-aughts.–P.C.
49. Dreezy
https://www.instagram.com/p/Bc0LFRShaqJ/
Though her 2016 debut No Hard Feelings was criminally underrated and overlooked — so much so that she had to call the BET Awards out for it — Dreezy is not going anywhere anytime soon. For a rapper as hungry and talented as Seandrea Sledge, there is only one option, no matter the result: Make more music. Given she released two mixtapes in 2015, and we haven't heard a peep out of her in 2017, next year is shaping up to a big one. Oh, and yeah, that's YG in the studio with her up in that 'gram from last week. Get ready.–C.W.
48. Brockhampton, Team Effort
With their announcement that Saturation 3 would be their last album as a group, Los Angeles indie upstarts Brockhampton set fans abuzz with speculation what their next move would be. It turns out that next move would be… another group album, this one entitled Team Effort. The massive collective billing themselves as a boy band refuse to do what's expected of them, which means that no matter what they do on Team Effort, they'll be sure to surprise.–A.W.
47. Natalie Prass
https://www.instagram.com/p/BTdnGvllSVf/
Natalie Prass was an unexpected success story in 2015, releasing her debut to acclaim that saw her as a rising star that fit neatly with the '70s-inspired aesthetic of the time. No word yet on whether the record will again feature arrangements from the Space Bomb crew, but Prass is more than capable of impressing on her own regardless.–P.C.
46. The 1975, Music For Cars
"If it doesn't make me physically dance or cry within the first 48 hours we normally get rid of it," The 1975's Matt Healy previously said about the band's next record, which is set for 2018 and is called Music For Cars. Here's hoping the record has plenty of both going on, which we're sure it will.–Derrick Rossignol
45. Sky Ferreira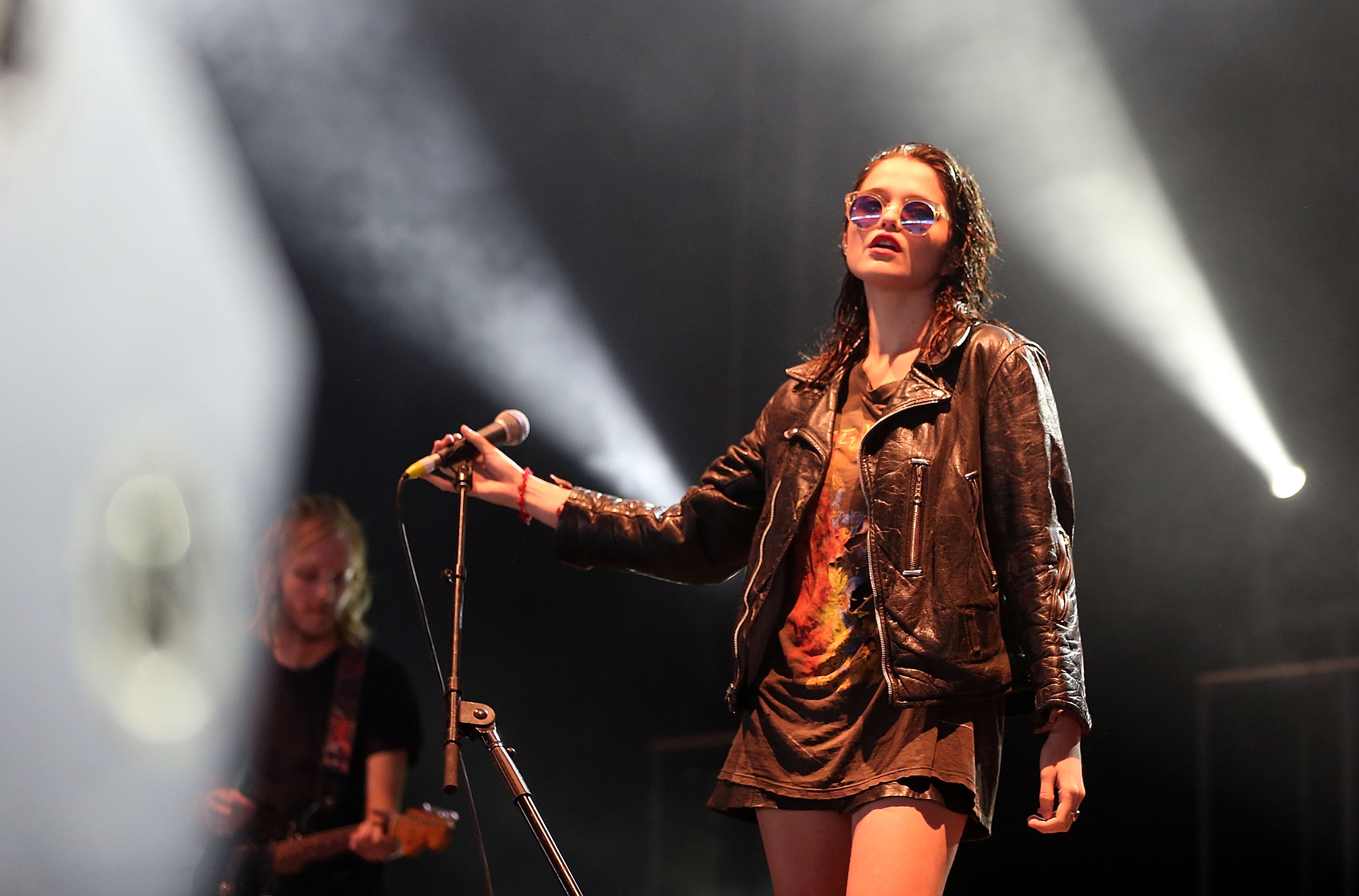 Sky Ferreira doesn't need to make excuses for her long-delayed follow-up to her great 2013 album, Night Time, My Time. But while she attributes this to spending much of this year ill and waiting until she was well enough to promote her work, it looks like a different project than Masochism will be unveiled in 2018. Ferreira has recently promised a visual EP, saying that it should be out in February or March.–P.C.
44. Rick Ross, Port Of Miami 2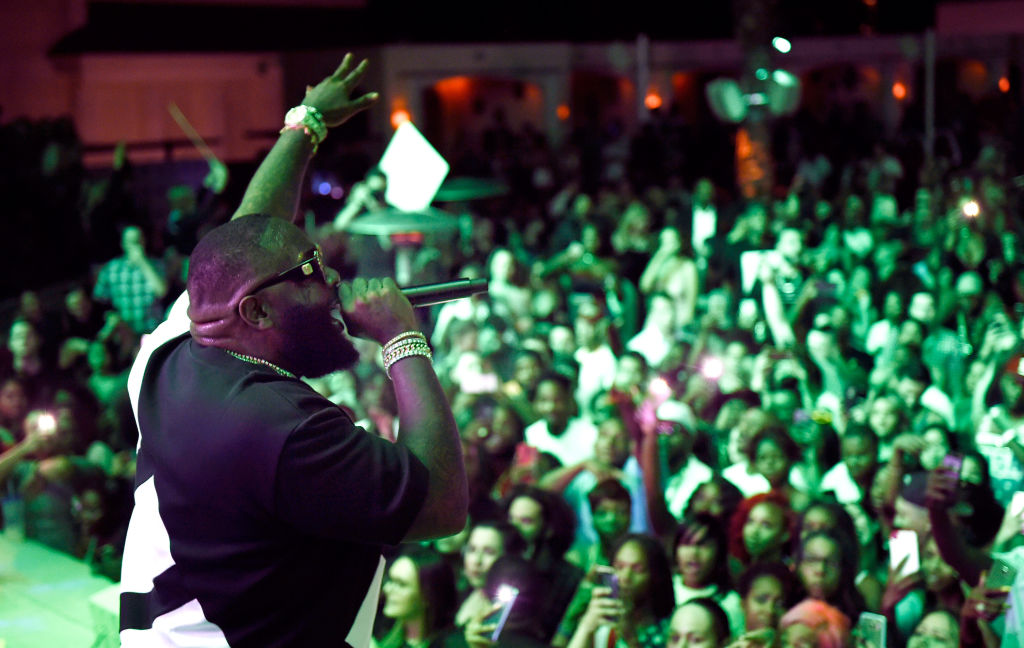 We've seen mixed results when artists revisit their landmark albums. We have albums like Only Built 4 Cuban Linx 2 which showed that Raekwon still has it… but then there are more forgettable money grabs that blight the legacy of the original. Based on how well-crafted Rick Ross' Rather You Than Me album was, we can probably expect the former when Rozay drops his Port Of Miami sequel.–A.G.
43. Sophie, Whole New World
It's incredible to think that Sophiehas yet to release her first album. It feels as though we've lived with the artist for so long via singles and all of the buzz around her avant-pop postmodern mystique that the idea she's only now readying her first full album is a bit of a surprise. While 2015's Product compiled all of her singles from 2013 onward into a nice convenient package, recent efforts like showing her face in the "It's Okay To Cry" video and her new live show suggest she's readying to make her proper debut.–M.R.
42. David Byrne, American Utopia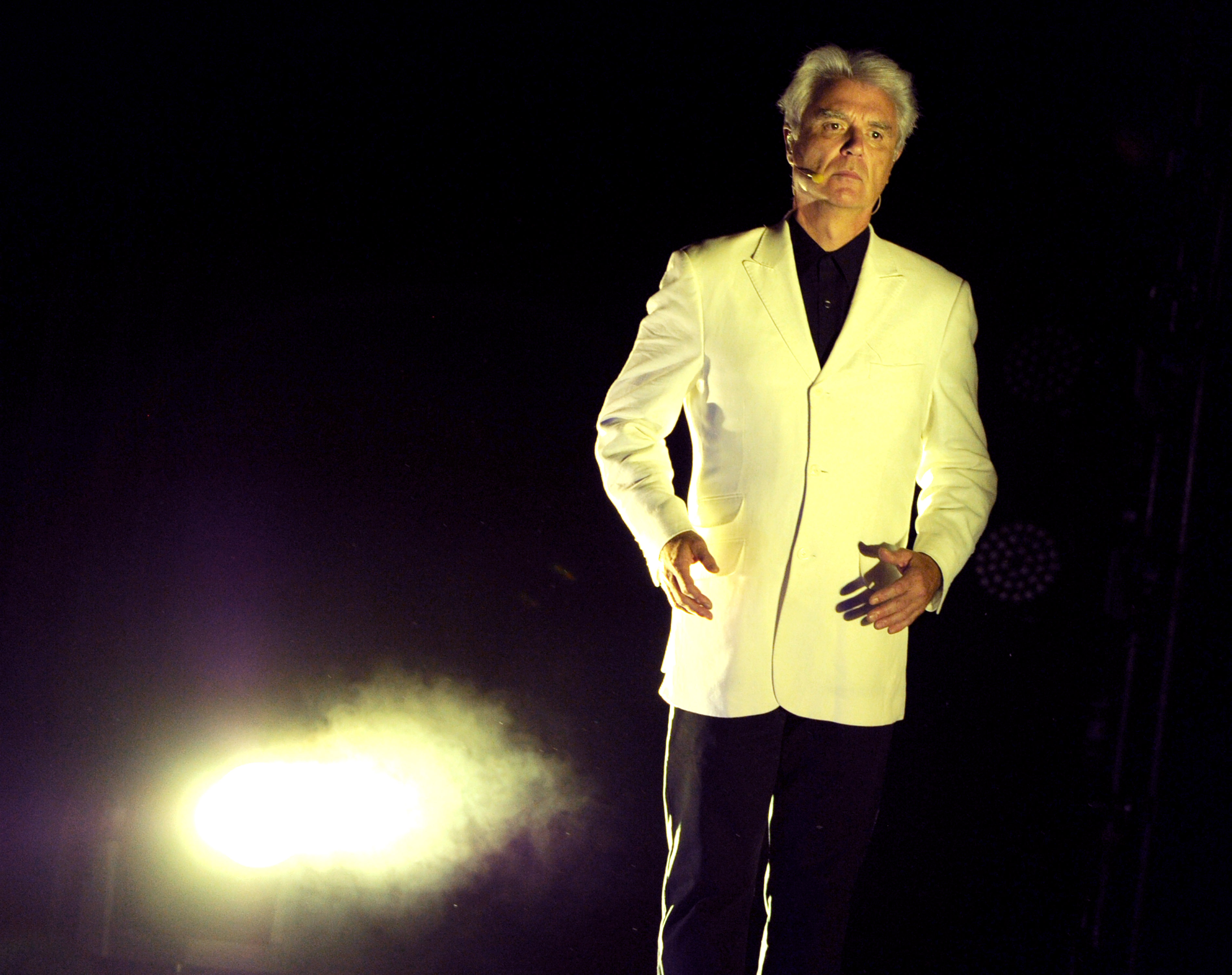 It's been five years since the Talking Heads frontman linked up with St. Vincent and released the album Love This Giant. It's been 13 years since he put out a solo record of his own. If Amazon listings are to be believed, that drought should end this coming Spring.–C.R.
41. Rhye, Blood (2/2)
By the time of Blood's release, Rhye's debut album will have been five years old. But the understated, impeccably tasteful R&B has only gotten better with age, making the release of the project's sophomore album all the more enticing. Rhye frontman Milosh notes that the new music is born out of being a live band now and not just a bedroom project. That lends itself to a fully-realized sound that's more vivid than ever.–P.C.
40. My Bloody Valentine

There are few bands that leave for decades and return with new music that does the absence justice. But that's just happened with My Bloody Valentine, whose first album in 22 years, m b v, somehow managed to live up to expectations. We won't have to wait nearly as long for another album, though, with leader Kevin Shields revealing that the next record is completed and will be released this year.–P.C.
39. Cam
With the rousing return, "Diane," Cam reminded the world why she's one of the best and brightest new faces in the game — perspective. On the track, she imagines the rebuttal that Dolly Parton's "Jolene" would give if she had the chance to speak her piece. After hearing the song, it seems obvious, and it's a wonder no one has thought of penning that before. But that's just like Cam, finding the profound sitting out in plain sight. Here's hoping we'll get to hear her new album and all the wisdom it brings in 2018.–C.W.
38. Kamaiyah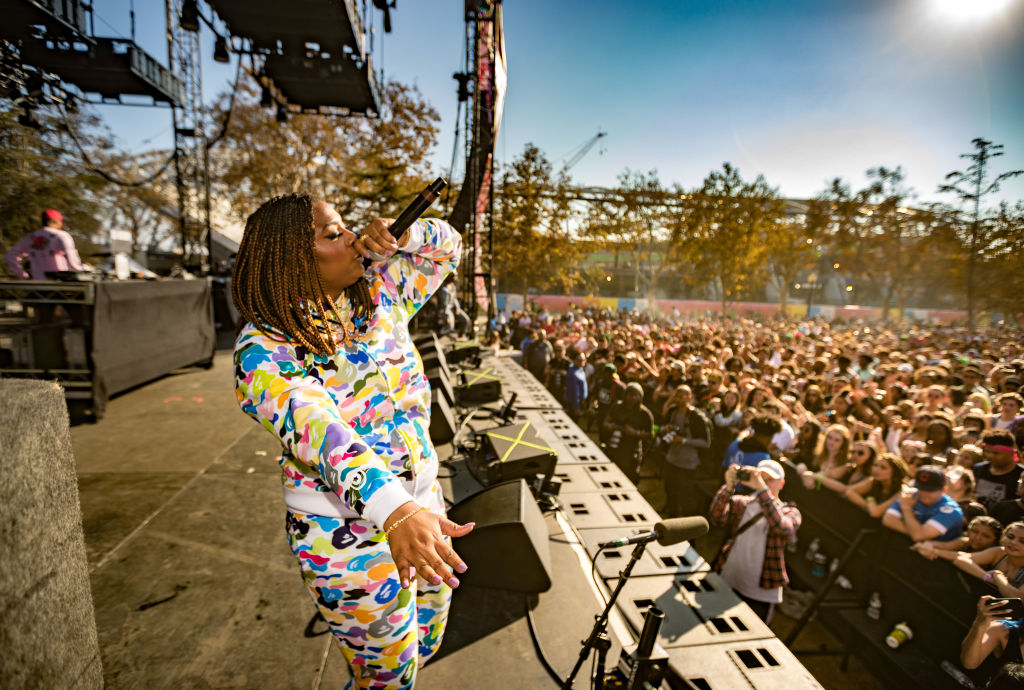 When Kamaiyah broke through in 2016 with her marvelous debut mixtape A Good Night In The Ghetto, she seemed to be destined for stardom. But 2017 was almost a lost year, with a single that never got off the ground and murmurs of label strife, but Yaya rectified the situation with a surprise mi late in the year that proved she was still honing her retro-infused signature sound. Now, with things seemingly straightened out with Interscope, it looks like 2018 will deliver the album that most assumed would arrive in 2017. Now it's time to see if Kamaiyah can live up to the hype she rightfully received after A Good Night In The Ghetto.–E.G.
37. Lucy Dacus, Historian (3/2)
When Lucy Dacus released her excellent new single earlier this month, we called her the next great American songwriter. It's not surprising, considering the promise she showed with her debut LP and how much that is improved upon with "Night Shift." Dacus deserves the hype she's getting, and her Matador Records debut should show as much.–P.C.
36. James Blake
The eagle-hearted and tender-voiced British star who helped change the face of electronic/pop music in America seems to be readying new material, even if his latest record, The Color In Anything only came out about a year ago in 2016. That doesn't seem to be stopping him, though, as earlier this month he played three brand new songs during San Francisco and LA tour stops, "Can't Believe That We Float," "Asking For A Friend," and "Black Lung," the first of which you can hear above. Toward the end of the set, he also played a cover of Radiohead's "Videotape," which may give another hint as to what direction his next project will go in. These songs sound fully-formed, so if he's got more where these came from, a full-length coming in 2018 isn't a stretch at all.–C.W.
35. Freddie Gibbs & Madlib, Bandana

Freddie Gibbs and Madlib are a somewhat unlikely duo, but the two came together for one of 2014's more unheralded projects with Pinata. Throughout the project, Madlib's dark, soulful soundscape meshed seamlessly with Gibbs' rapid-fire, melodic street life narratives. I wasn't ready for the project to end, and I can't wait to press play on the sequel.–A.G.
34. Florence + The Machine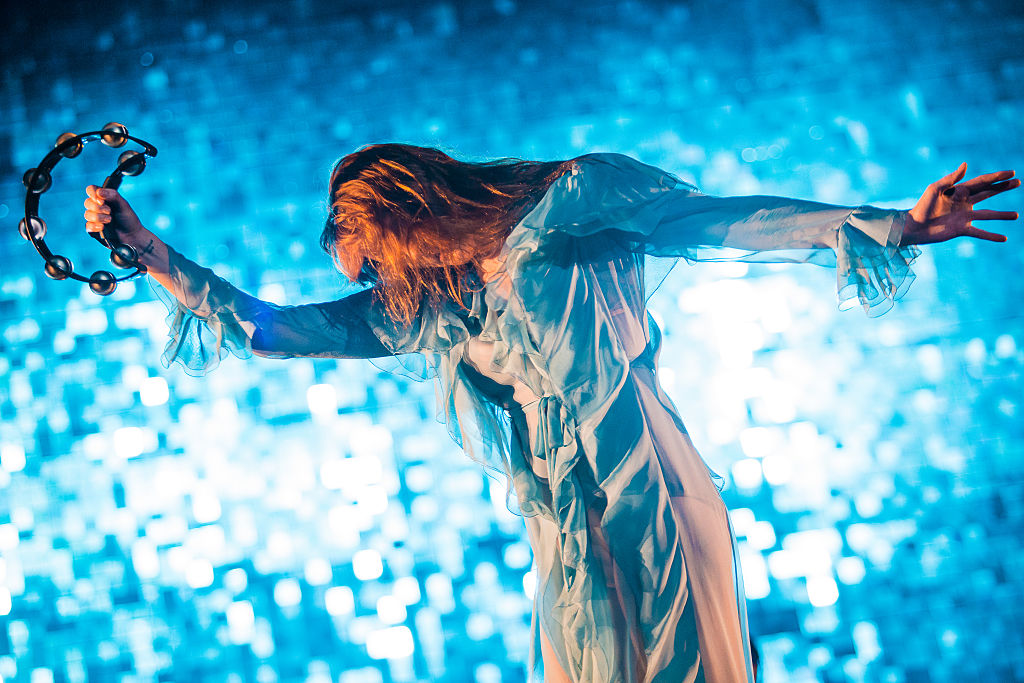 Aside from festival dates here and there, it's been quiet from Florence + The Machine in terms of her touring schedule since she was supporting her 2015 record How Big, How Blue, How Beautiful. The gears are starting to turn, though: Fans are hopeful that scheduled 2018 festival appearances mean the band is coming back. She previously said that her next album explores the "black hole" with some turmoil in her personal life, so it's going to be a vulnerable one.–D.R.
33. Boogie
Thirst 48, Part II, Boogie's 2016 follow-up to his widely-acclaimed debut, showed what the underdog MC from Compton, California could do on a limited budget. As it turns out, that was quite a lot, but mostly he delivered heartfelt, emotive, and soul-searingly honest missives on love in the social media era. Now, he's on a new, well-known label, with all the resources that come with it, but his first single featuring Virginia's Masego proves he hasn't let the money go to his head. Now that he's got some major muscle behind him, expect to see him finally receive the mainstream accolades his three independent projects have already earned.–A.W.
32. FKA Twigs

Though FKA Twigs has been keeping busy (releasing Soundtrack 7, the abstract autobiographical film; her free dance workshop in Baltimore;
acting as artistic director for AVANTgarden magazine; working more in the fashion industry with the likes of Donatella Versace and Nike) since the release of her last collection of songs, 2015's M3LL155X EP, there's been very little in the way of new music or even hints at a future release date, aside from a tweet that confirmed no new music for 2017. Is she hiding something that will eventually drop at a moment's notice, or is she putting her work and energy into other projects while she waits for musical inspiration? Either way, if 2018 shapes up to see new music from the artist, it's bound to be some of the most exciting and thoughtful work we hear.–M.R.
31. Blood Orange
https://www.instagram.com/p/BXLVwjCjCnF/
"78% done." That's how Dev Hynes described his next album in a live conversation at The New Yorker Festival. And while it hasn't been long since his last excellent album, 2016's Freetown Sound, the hardworking songwriting genius hasn't let critical accolades and high-profile collaborations slow him down. "A lot of the new songs on the new album deal with growing up and childhood in England," he said. "Looking at the country that made me."–P.C.
30. Haley Heynderickx – I Need To Start A Garden (3/2)
Though this may not be a name that rings a bell at the end of 2017, it's going to be one of those ones that you'll hear everywhere in 2018. Henderickx's debut full-length I Need to Start A Garden will be out on 3/2 through Mama Bird Recordings Co., and so far it's the album that I'm most enamored with that's coming in the new year. Think of folk songs as frail as snowflakes, that easily drift together into something heavy enough to stop time. Keep an eye out for this name, and remember where you heard it first.–Caitlin White
29. Migos, Culture 2
Migos kicked off 2017 with their first-ever No. 1 album and song, and really never slowed down from there. Now, they're looking for a repeat performance in 2018 with Culture 2 due out momentarily, and though there are concerns about oversaturation, the group doesn't look to be concerned as their latest hit, "Motorsport" with Nicki Minaj and Cardi B, has already launched into Billboard's Top 10. Many are wondering if the trio can keep up their spree of hitmaking, and we'll all find out on Culture 2.–E.G.
28. Justin Timberlake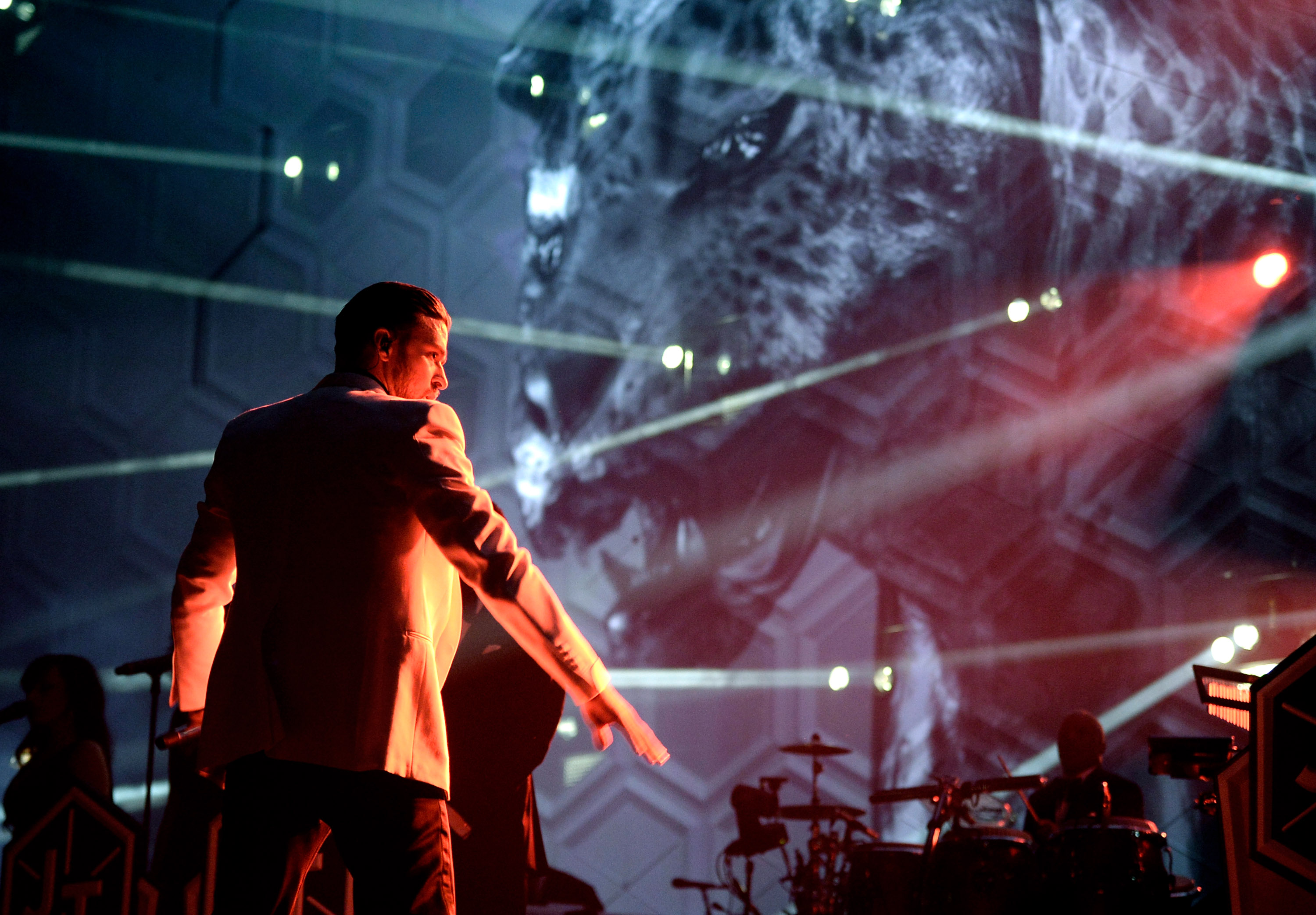 The Trolls soundtrack aside, we haven't gotten a new album from JT since 2013's The 20/20 Experience – 2 of 2. Now, there are rumors of a new song coming really soon, and his upcoming Super Bowl performance sure would be a great opportunity to promote a new album. All signs point to something happening sooner rather than later.–D.R.
27. Earl Sweatshirt
Earl Sweatshirt is one of the best lyricists in the game, and he's only 23. It's a safe bet to say his best years are ahead of him, and he's fully capable of dropping a classic album with the right production and focus. Will it be his as-of-yet untitled album, which we know he's been cookin' up since at least February? Who knows, but I can't wait to find out.–A.G.
26. Arctic Monkeys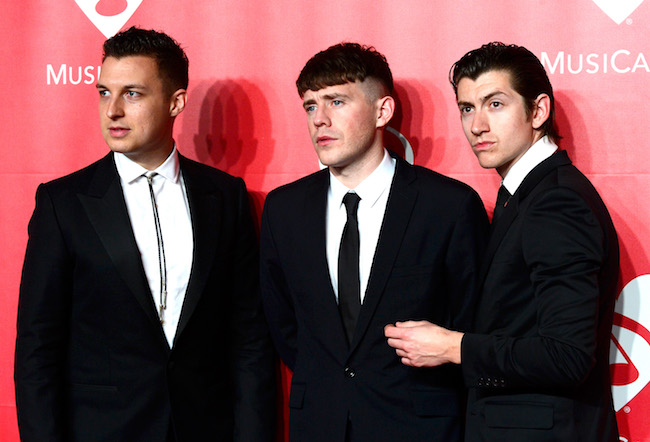 Of all the places to learn about Arctic Monkeys first album since 2013's A.M., why not motorcycle magazine For The Ride. Spending the day with bassist Nick O'Malley, O'Malley dropped the news that the album was being recorded and would be out in 2018, adding, "If it isn't, we've got problems." With this release, the band could conceivably leap to near headliner status should they choose to play American festivals. It's a good time to be the Arctic Monkeys.–P.C.
25. MGMT, Little Dark Age
For a couple albums, MGMT has made it clear that they don't wish to return to the radio success of their breakthrough debut album, Oracular Spectacular. It's crazy to think that album is ten years old, and maybe it is with a bit of nostalgia that the band has returned with their most accessible single in years with "Little Dark Age." If the band can find a way to balance their own artistic curiosities with this more generous sound, this record has the potential to be their most well-received since their first album, even if their other work deserves more appreciation than it gets.–P.C.
24. Selena Gomez
Things may be complicated in her personal life at the moment, but there's less ambiguity in her music: "There is no might; there is an album," she said recently. "And I think it's fair to say that people know the year I've had, and I've poured my heart into my music and I wanted it to be fresh. It wasn't really about charts for me or numbers. It was more just about what I could creatively do for my music. So, yes, I can successfully say that my inspiration for this next album is in full motion and it will be very soon."–D.R.
23. Death Cab For Cutie
In November, Seattle icons Death Cab For Cutie took to social media to share an image from the studio with the announcement that their ninth LP would be released sometime in 2018. Details of the album, Death Cab's first effort since 2015's Kintsugi are slim, but with 2018 also being the 20th anniversary of their debut album Something About Airplanes, the next year is shaping up to be very exciting for fans.–Z.G.
22. Rae Sremmurd, Sremmlife 3
While many are pining for Swae Lee to go solo, Rae Sremmurd's last single "Perplexing Pegasus" they're perfectly fine together and should remain so. With Sremmlife 3 confirmed for 2018, fans are forced to wait impatiently as Rae Sremm continues crafting whatever album "Perplexing Pegasus" came from, and it can't get here soon enough.–E.G.
21. Chvrches
After riding the success of their second album, 2015's Every Open Eye, Chvrches started working on their anticipated third album this past February. Now, they're in the process of "putting the finishing touches" on "the most pop stuff we've done and also the most aggressive and vulnerable at the same time." 2018 will mark three years since the group's previous record, so we're due for new Chvrches, and thankfully, it seems to be quickly on its way.–D.R.
20. Kacey Musgraves
https://www.instagram.com/p/BbHAvG9HiUF/
You'd be forgiven for missing the quiet announcement that came in the wee, final days of 2017 that Kacey Musgraves will return next year. Her new project is titled Golden Hour, and according to the interview in Entertainment Weekly that announced the record, it was influenced by the Bee Gees, Sade, and Neil Young. Those three, completely disparate influences would spell disaster in a less capable artist's hands, but with the songwriting chops Musgraves has displayed on her last couple projects, this is shaping up to be a great country record for 2018. Don't forget, of course, that breakout stunners like Musgraves aren't the only ones who deserve your attention — a solid 25-30 female country singers put out records every year that you should hear, even if only a few become critical darlings, and plenty others remain stifled and shut out of Nashville because of a very sexist and conservative system that has been routinely favoring men over the last couple decades. Keep that in mind as you press play on the new Kacey single, when it comes. Never forget to explore, even while embracing the return of old favorites.–C.W.
19. Courtney Barnett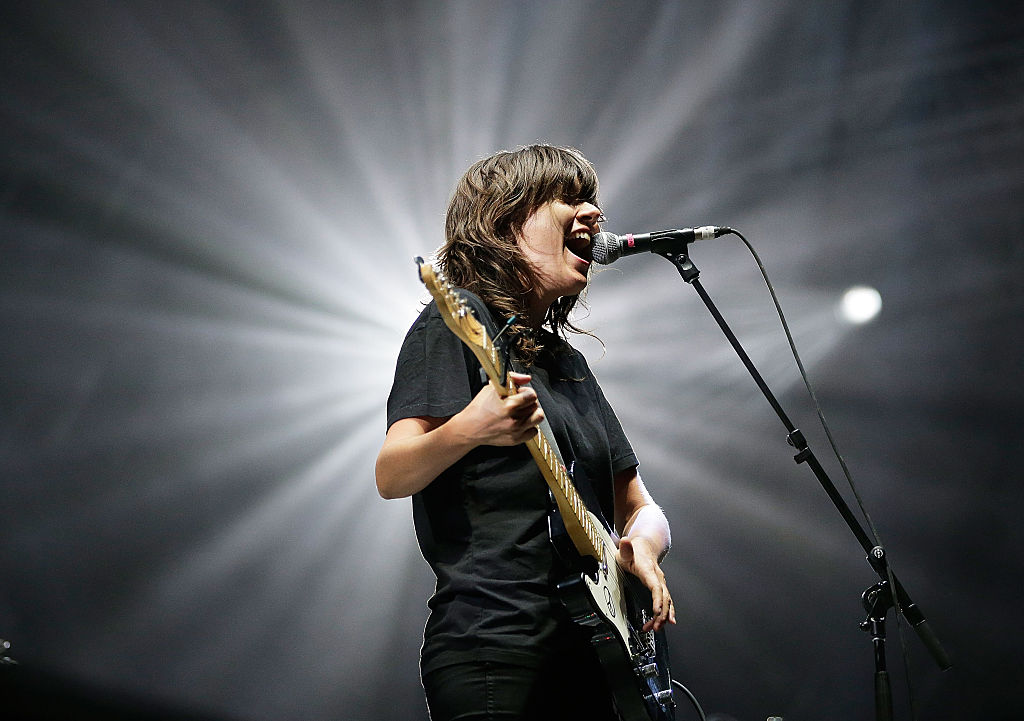 We're just a few months removed from Courtney Barnett's stellar collaborative album with Kurt Vile, Lotta Sea Lice, but the Australian songwriter does not seem to rest. Speaking recently with Zane Lowe, she said that it was getting close to completion, mentioning at she was trying to come up with a name for it. "It's all one sentence thoughts, you know trying to come up with something clever," she said. Somehow, it's hard to imagine her having much trouble at doing that.–P.C.
18. Pusha T
King Push might be the most anticipated project on this list, simply because Pusha T has been teasing the project since even before 2017. Now, the braided rapper from Virginia has confirmed that Kanye West will be producing the long-awaited album. Push has released two other projects of varying quality, but this one may be the culmination of his decade-plus as one of the most admired and respected lyricists in hip-hop.–A.W.
17. Gorillaz

Damon Albarn refuses to stop tinkering with his animated side project, already promising an album in 2018 despite already releasing one of 2017's best projects in Humanz. While he usually takes a break between Gorillaz albums, it appears he has more to say through the mouths of 3-D, Noodle, and the gang, and doesn't want to waste time in getting it out in the world. His creative partner Jamie Hewlett also hinted that the Gorillaz could have a new look next time we see them (as they've already made the leap into CGI-based animation, departing from their traditional cel-animated forms, this is intriguing enough by itself to make a new album worth it just to see what they'll look like).–A.W.
16. Carly Rae Jepsen

While we don't know how much work — if any — has already commenced on Carly Rae Jepsen's new album, she has said in a few interviews that she hops for the record to see the light of day sometime in 2018. As revealed in a chat with SOCAN, Jepsen has created around 50 potential tracks for the new record, and is working on pairing that number down to a few that she can focus on to "get it right." 2018 will mark three years since Jepsen's massive commercial breakthrough Emotion, and the world is certainly ready for its follow-up.–Z.G.
15. Grimes
https://www.instagram.com/p/BXWioGpgkzC/
Back in August, while promoting her appearance on the Harper's Bazaar "Icons List" on Instagram, Claire Boucher — better known as Grimes — shared details about her mysterious new album in the form of a postscript. "I kno i've been quiet lately," she wrote. "in the studio every day trying to legit make something you've never heard before. unexplored sonic landscapes. i need another month or 2 of pure unadulterated creativity at which point i will begin finishing tracks. won't let u down." It's been three years since Grimes' incredible Art Angels, and "unexplored sonic landscapes" sure sounds like it'll be worth the wait.–Z.G.
14. Solange

So much has happened in 2017 that last year feels like it happened a very long time ago. But no, it was only 12 months ago that Solange swooped in at the tail end of the year from hell and arguably put out a better and more impactful album than her superstar sister with the stunning A Seat At The Table. That record was magnanimous, and clearly, a labor of love and many years, but it by no means sums up everything that the younger Knowles sister has to say. Now that she's proven past detractors wrong, and won both critical adulation and commercial success, odds are Solange will be giving us another piece of her mind very soon, whether we deserve her wisdom or not.–C.W.
13. Father John Misty
With outstanding albums in both 2015 and 2017, Father John Misty knows he is onto something. So it makes sense that he'd keep going back to the well while the getting is good, promising his third album in four years for 2018. "I think the music essentially serves the purpose of making the painful and the isolating less painful and less isolating," he told Uncut earlier this year. "But in short, it's a heartache album."–P.C.
12. Ariana Grande
"Oh yeah, and I'm almost done with an album," Ariana Grande casually revealed in an Instagram video last month. She later posted a photo of her working on the record, so there's definitely more from the pop queen on the way.–D.R.
11. Anderson .Paak
Considering Anderson .Paak has been the absolute best part of every project he's been on in the last two years, including his own Malibu and his joint project with Knxwledge as NxWorries, Yes, Lawd!, it's easy to see how fans are already salivating at the thought of another full-length from the funky California native. His distinctive rasp has graced projects from the likes of Talib Kweli, Tribe Called Quest, and even Panic! At The Disco since 2016, and we can hope he brings more of the same to a new album in 2018.–A.W.
10. Tool

The coming of every new year brings with it the hope amongst Tool fans that we'll all finally get our hands on a new album from the nu-prog masters, and every year we end up disappointed. If Danny Carey, the band's polyrhythm-adoring drummer, is to be believed, 2018 might finally be THE year. Then again, fool me once…–C.R.
9. Cardi B
By now, it's become more than clear to latecomers and skeptics alike that the success of "Bodak Yellow" was no fluke. Cardi B is the real deal — her seemingly permanent residency on the Billboard top ten has proved it. Now, she only has one feat remaining to accomplish: Turning her as-yet-untitled solo debut into as much of a monster as Gangsta Bitch Music, Vol. 2 has been on the strength of its smash singles (don't forget, "Red Barz" goes pretty damn hard too).–A.W.
8. Bruce Springsteen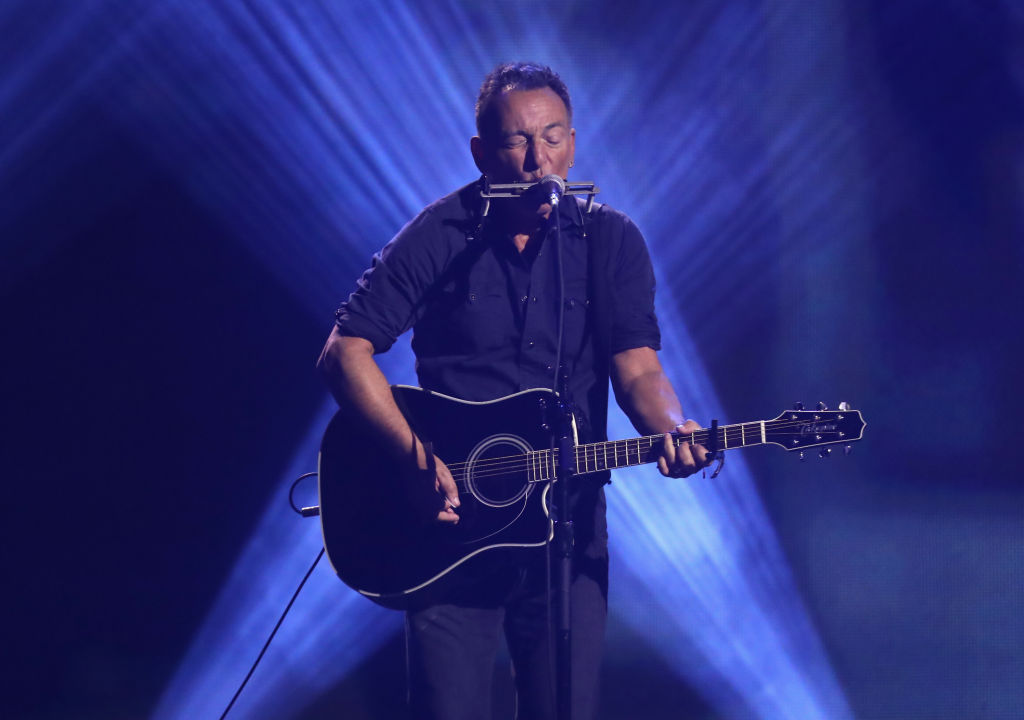 Bruce Springsteen looks to keep busy with his one-man Broadway show well into June now, but it's been over three years since he last put out a record. The Boss has been talking up an E Street-less solo album for a couple of years now, and it might make sense for him to finally put it out once he's wrapped up his lucrative residency.–C.R.
7. Nicki Minaj
It's been a long time since 2014. So long, in fact, that it might actually be time for a new Nicki Minaj album to surface — could the follow up to The Pinkprint finally be here? Though she notoriously takes years to perfect her official full-length releases, after the 2017 Nicki had, I'm guessing she has a thing or two to say on tape. She broke up with Meek Mill, who then went on to become a poster boy for the injustice of the jail and probation system in America, she was targeted by Remy Ma, who had herself been released from jail only a few months earlier, she started having, uh, "sleepovers" with Nas, an OG rap legend in his own right, and fended off rumors that she was at the throat of the new emerging rap queen, Cardi B. Given the final retort to that last one was the unfuckwithable "Motorsport," a joint effort with both Migos and Cardi that currently sits at No. 6 on the Billboard Hot 100 and is still climbing, if Nicki does grace her Barbs with a new album in 2018 it's going to be sizzling. We could always use more pink in the rap game, Minaj.–C.W.
6. SZA
Back in October, SZA gave the LA Times a tidbit that sent ripples through the industry. In a few short sentences, she made what was already a dreamy 2017 even dreamier by confirming she was working with both one of the most esteemed producers in the pop and R&B world, Mark Ronson, and psych-pop wunderkinds, Tame Impala, on a new joint album. If there is a way to exponentially increase the impact of her breakout record CTRL, this might be it. "When you try to label it, you remove the option for it to be limitless," she casually explained. "It diminishes the music." Even so, it's hard to imagine anything that could diminish this project, if it does indeed surface in 2018.–C.W.
5. Jack White
While it has yet to be officially confirmed, it looks like Jack White's first new solo album since 2014's Lazaretto will be titled Boarding House Reach and will be "bizarre." In mid-December, White shared a teaser for the new record in the form of a spastic song collage called "Servings and Portions from my Boarding House Reach." The bits and pieces within the collage seemingly pull influence from all over the place, something that only White can pull off.–Z.G.
4. Drake
"But wait, didn't Drake just release an album in 2017?" you may be asking yourself here. The answer, a shrug and a "sort of," may not be satisfactory to explain whatever-the-heck More Life was supposed to be, but the proof is in the pudding, so to speak. Drake didn't promote More Life as an album of any kind — there were no videos, no "official" single releases, he continually referred to the project as a "playlist" throughout the year, and he didn't even submit it for Grammy contention. While he may have been hedging his bets, the odds are pretty good he was simply clearing the deck with More Life, both emptying his Views session hard drive and giving us a palate cleanser of more lighthearted fare before returning to work on the true follow-up to his disappointing 2016 album.
3. Beyonce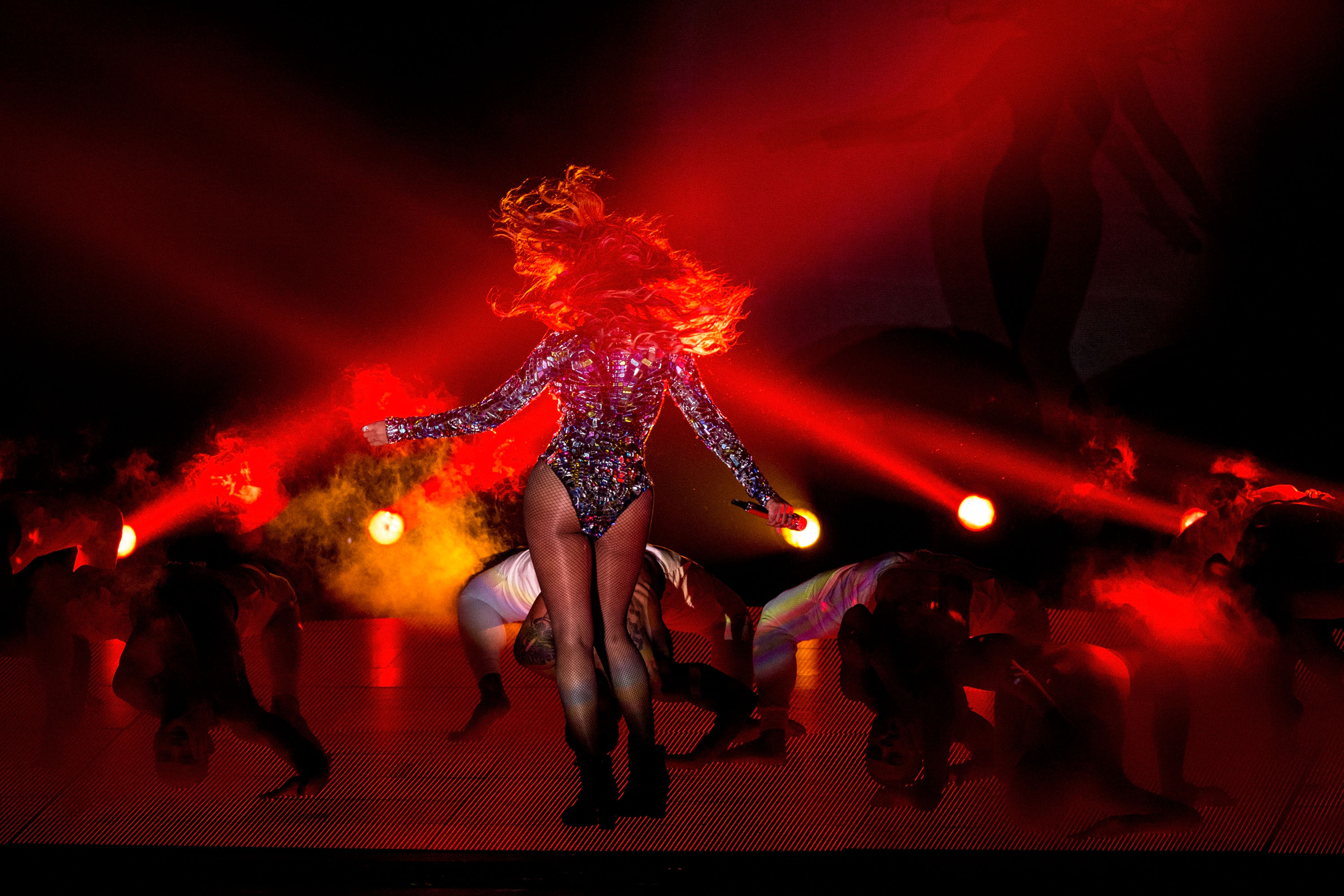 Nobody knows what Beyonce has been up to or has planned for 2018, and that's just the way she likes it. But April marks two years since her last release, the monumental Lemonade, and with a much-anticipated headlining set at Coachella on the way in the same month, it's a safe bet we get something new from Queen Bey this year, and we can't wait.–E.G.
2. Vampire Weekend
Three albums and three stone-cold classics. Even after their debut landed them on magazine covers out of the gate, Vampire Weekend have continually pushed themselves musically, with their 2013 Modern Vampires Of The City being their best album to date. They've lost one of their key members, Rostam Batmanglij, in the ensuing years, but the word is that he still contributed some to LP 4. Leader Ezra Koenig has been slowly offering up information via his Beats 1 radio show and has even said that Kanye West played a role in inspiration, making this easily one of the most salivated over indie releases for the coming year.–P.C.
1. Kanye West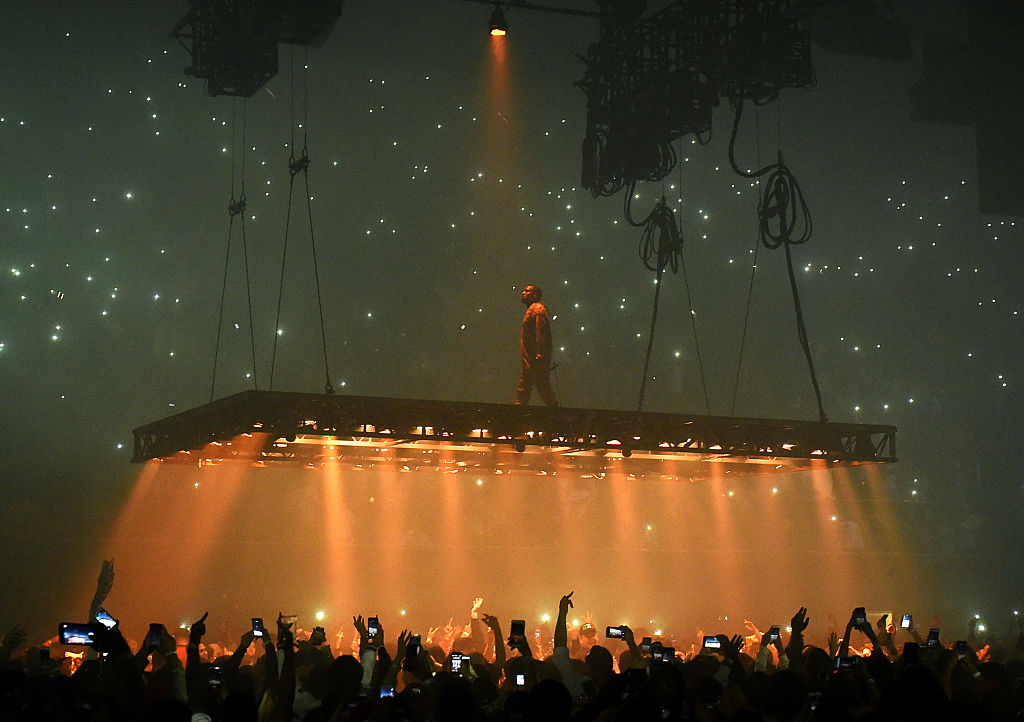 Due to reasons far too complex to get into within the space of this blurb, Kanye West chose to sit out the majority of 2017. As one of the most impactful pop culture figures of the 21st century, his absence was deeply felt. And while Kanye hasn't specifically spoken about his plans, whispers and quotes from his inner circle have emeged. As an artist who has yet to put out a "bad" album, his return can't come soon enough.–C.R.