The GOOD Music deluge continues this week, along with a debut from a young up-and-comer and a long-awaited solo album disguised as a film soundtrack. While it remains to be seen whether Kanye West can keep up the absolutely grueling recording schedule he set for himself during his spring Twitter explosion, it doesn't look like he's backing down from the challenge. Kids See Ghost, the Kid Cudi collaboration that Kanye announced just before he started praising conservative pundits and alienating his fanbase, may or may not still be on schedule considering Kanye was still finishing his own Ye by the time his release deadline rolled around, but with a listening party already set for later this week, it looks like the show must go on.
In other, less dire releases this week, the long-awaited debut for UK pop-soul singer Jorja Smith is also slated for debut. The "Blue Lights" singer has garnered praise and attention from her More Life collaboration with Drake and the time has finally come to see if the Canadian rapper's ear for talent still sparkles golden.
Meanwhile, Atlanta trapper Future makes his return with the Superfly soundtrack, on which he's featured 11 times. It looks like Kendrick Lamar's Black Panther soundtrack strategy might be scalable for other rappers; if Future's take is anywhere near as successful, you can bet movie studios will start turning to rappers to produce their soundtracks more and more.
Finally, don't miss some under-the-radar releases from Philadelphia's Freeway and Florida's Wifisfuneral, whose Ethernet saw a fortnight's delay — probably to avoid being pit against the attention black hole of Kanye and Pusha T's comeback albums.
Kanye West & Kid Cudi — Kids See Ghost(GOOD Music / Def Jam Recordings)
Seven tracks, lots of humming; that's what can probably be expected of this collaborative effort, judging from each of their respective past work and the recent run of projects that have all been promised to contain short tracklists of all-Kanye production. If nothing else, Kids See Ghost probably best represents an opportunity for the self-credited geniuses to redeem their prior work; Cudi's Passion, Pain, & Demon Slayin' and Kanye's Ye were both polarizing projects, to say the least, so both could use a solid win about now. Considering there are still two more projects on the docket after this, a miss could put a damper on the upcoming albums from the GOOD Music camp, particularly Teyana Taylor, who lacks Nas' benefit of 25+ years of name recognition. For her sake more than anyone else's, this album needs to succeed where Ye fell short.
Jorja Smith — Lost & Found (Famm Limited)
With "Blue Lights" finally being pushed in earnest, receiving a stark, black-and-white video in April, the two-year-old track is the centerpiece of Smith's burgeoning popularity stateside, despite a strong followup in the Stormzy-assisted "Let Me Down." Lost & Found faces an uphill battle, not only vying for attention with Future and Kanye, but also contending with the expectation of a Drake-backed artist debuting outside her nation of origin. However, as Smith has delivered some self-assured performances throughout the buildup to this project's release, it doesn't look like she's letting the pressure affect her one bit.
Future (Various Artists) — Superfly: Original Motion Picture Soundtrack (CTMG)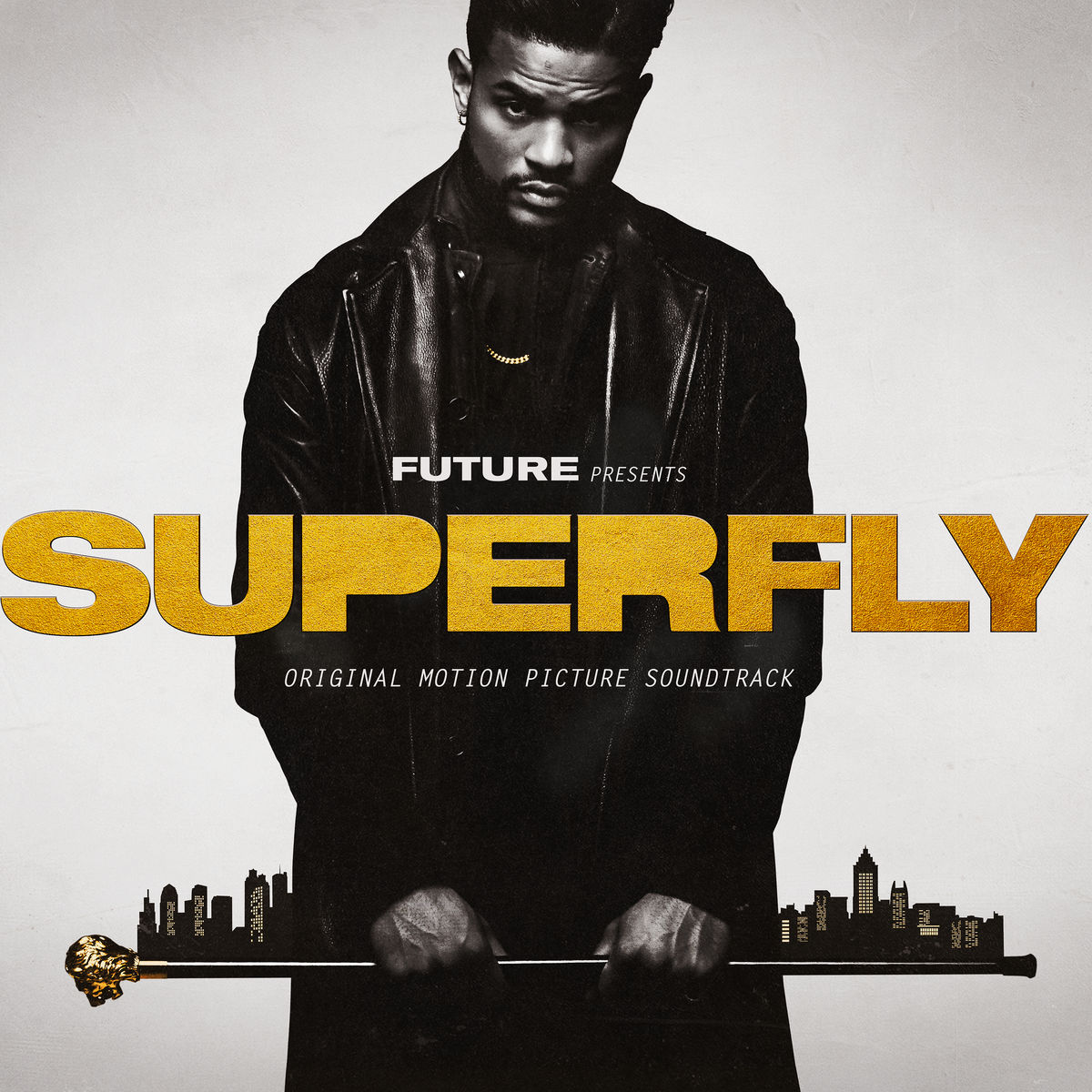 Although it's technically a "Various Artists" sort of deal, there's no denying that putting Future in charge of the project's direction — and on 11 of its 13 tracks — that this original motion picture soundtrack basically amounts to a new project from the Freebandz rapper, and there's no shame in admitting it. However, it separates itself from a typical Future production in a few critical ways; Future himself has promised that it will pay homage to Curtis Mayfield's legendary work on the original film's soundtrack and the soundtrack format allows for some intriguing collaborations, including one with Lil Wayne and the aforementioned "No Shame" with PartyNextDoor.
Freeway — Think Free (Roc Nation)
Freeway is back under Jay-Z's musical umbrella, after signing to Roc Nation in 2017, and is making a triumphant return to recording after being diagnosed with kidney failure in 2015. While the search is on for a suitable donor, the 40-year-old Philadelphia rapper recorded his latest between regular dialysis treatments, which he addresses in a documentary that shares a name with his new album. His illness doesn't appear to have dulled his lyrical edge either, as his single "All The Way Live" displays every ounce of the signature passion and wit he became known for both as a member of the Roc-A-Fella and State Property rosters and as an independent artist on releases like Diamond In The Ruff and Free Will on Babygrande.