The Scoreboard is Uproxx Music's bi-monthly look at who is putting points on the board and who is taking major L's in the music world over the past couple weeks.
Twitch has a passionate community that allows popular gamers on the platform to make legitimate livings just by broadcasting themselves pwning n00bs (I play mostly Nintendo Switch and classic Nintendo games and have no idea what kids say to each other in multiplayer shooters these days). That said, Drake may have taken Twitch to the next level (I genuinely didn't intend that video game pun and I added this parenthetical only after reading the sentence back in my head, but here we are). Meanwhile, Rihanna is pulling a reverse-Drake on Snapchat, Katy Perry is giving out unwanted smooches, and Wendy's is firing lyrical shots at the golden arches.
Win: Drake with the 360 no-scope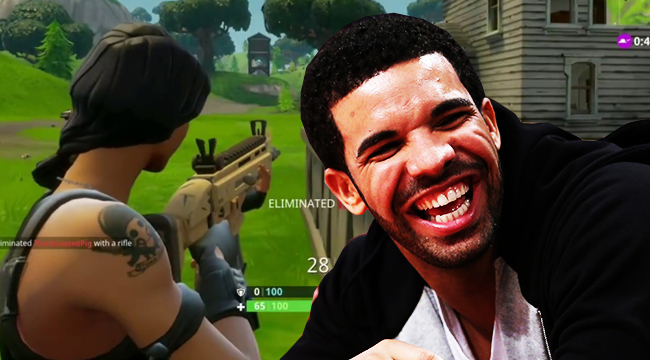 https://uproxx.com/hiphop/drake-twitch-livestream-fortnite-battle-royale/
Twitch doesn't need any help: The video game streaming platform continues to grow, and some of its most popular creators make well into six figures monthly. You know who else looks like he's having fun making a ton of money doing what he wants to do all the time? Drake, meaning that he's a perfect match for Twitch. That said, although it's literally all fun and games, it's not all fun and games, unless you see this connection between the pitfalls of Fortnite and those of the rap game as a learning moment and not a scary omen: Just when you think you're safe and doing well, the storm closes in on you, and if you stop running, it'll catch up and quickly introduce you to your end.
*plays that echo-y "six" audio calling card that pops up on Drake songs*
Loss: He kissed a girl, wasn't super into it
An unwanted kiss is never a good thing, even if it's from Katy Perry, and that's coming from a guy who made a 70-minute megamix of "Teenage Dream" Soundcloud remixes once. I understand where Perry was coming from at the moment when she planted a surprise smooch on American Idol contestant Benjamin Glaze, though: I'll give this kid the thrill of his life and it'll be a fun moment, because who wouldn't want to kiss Katy Perry? Glaze took the shock in stride, thankfully, but still: Maybe you ought to be more careful about surprise displays of affection in the post-Weinstein era, especially with the cameras rolling.

Win: Kanye holing up in Jackson
Yeezy season must be spring, because it's approaching. No, wait: It's here, the first day of spring was March 20. That's fitting: As of a couple weeks ago, Kanye was out in Jackson Hole, Wyoming to work on new music with Kid Cudi, Nas, Travis Scott, and maybe Drake, and a source says that he "wants to release something 'very soon' and is really excited about getting back into the creative game." He'll definitely have more time to focus on music now that he doesn't have that pesky Yeezy trademark to worry about anymore, since he apparently doesn't own it.
Loss: Snapchat's disappearing stock value, re: RiRi
Snapchat crossed Rihanna, and that didn't go so well for them. Clap, and she will clap back. The company ran an offensive ad that made light of Chris Brown's history of domestic abuse, and of course, Rihanna wasn't thrilled. She aired out Snapchat (on competing platform Instagram, no less), and in light of her criticisms, the platform's stock value plunged approximately one billion gajillion fafillion shabadabalo shabadamillion shabaling shabalomillion yen (more literally, though, it was nearly one billion dollars). After the L's they took from Kylie Jenner and now Rihanna, Snapchat needs to get its celebrity relations in order, or else filters that show your current location and a crown of flowers won't be able to save their story.
Win: Blue Ivy, art connoisseur
The last thing I want to do is criticize a kid in a public space like this, so let me just say this: Blue Ivy, the six-year-old daughter of Beyonce and Jay-Z, is probably used to getting just about anything she wants, since money is no object for two of the most successful entertainers in the history of pop culture. What does a six-year-old need with a $19,000 painting? Nothing: It's a power move, apparently one of the first of many for Blue Ivy. Raising an auction paddle is fun, especially when the move costs as much as a mid-size, four-door sedan. What's even more fun is when raising that paddle means defeating Tyler Perry, a man whose movies have grossed over $1.1 billion.
Aww, they grow up so fast.

Loss: Neil Young
Neil Young has involved himself in some… peculiar creative endeavors before: Remember the electronic and rockabilly albums he made in the '80s? Now, he's wearing a new hat, and it's so black that it's his new identity. In the movie Paradox, he plays The Man In The Black Hat, and based on the trailer, the movie looks like you should definitely at least watch the trailer and see how you feel after that. But you know what? The guy is 72 years old and gosh darn, he's earned the right to pursue a passion project or two, especially since his girlfriend is directed. Oh, the seemingly nonsensical and low-budget things we do for love.
Win: Kanye dating site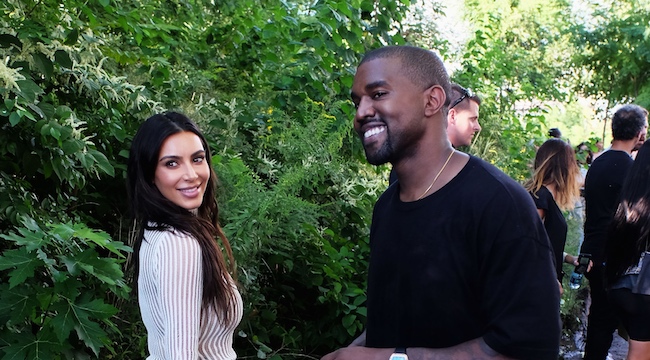 Don't tell my girlfriend, but here's an excerpt from my profile on the new Kanye West fan dating website:
Name: Derrick
Pet Passions: Myself
Pet Peeves: Blonde pop stars
Biggest regret: My greatest pain in life is that I will never be able to see myself perform live.
Biggest guilty pleasure: Smiling, sometimes
Actually, do tell my girlfriend; I deserve to get called out on this. Also, I'm joking, because faithfulness is cool.
Loss: Danger at SXSW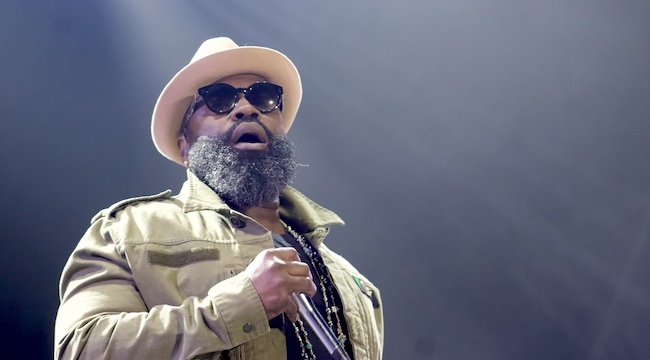 A lot of scary things are happening in the country right now, and SXSW was not immune: The Roots were forced to cancel a performance after a bomb threat, which seemed like a real possibility considering the rash of bombings that plagued Austin. Ideally, the losses in this column are supposed to be fun opportunities to take a playful jab at something light and innocent, so for that reason and other much more significant ones, talking about news like this isn't fun.

Win: Weird Al, guitar god
(Puts on Duracell commercial voice) If you don't think Weird Al is one of the most successful musicians of all time, consider this: He had a Top 40 song on the Billboard Hot 100 chart in the '80s, '90s, '00s, and '10s. The only other artists to pull that off are U2, Michael Jackson, and Madonna. He also made history recently in another way, although it's far less impressive: He played guitar for the first time. After practicing for months, Weird Al made his live guitar-playing debut as only he could: By performing the one-note solo in Neil Young's "Cinnamon Girl."
He pretty much had to play the song straight because its title is already about food, so he can't really parody it.
Loss: RIP McDonald's, via the new Wendy's mixtape

I've had a McDonald's burger or two in my day, and even though I'm not much for fast food nowadays, I think I have to cut out McDonald's entirely because I respect the results of rap battles: I'm going to glaze over how strange this is, but Wendy's released a mixtape, titled We Beefin?, and Ronald McDonald might have to take an early retirement because of it. "Rest In Grease" is an AMAZING song title for a rap by a burger restaurant slamming another burger restaurant. Example lyrics from the song include, "You number 1? That's a joke / Why yo' ice cream machine always broke? / Why yo' drive through always slow? / Why yo' innovation just can't grow? / It's queen Wendy, need I say mo'?"
Wendy is one fire redhead. Flame-grilled, actually.