Throughout my entire adult life, travel has felt like a gift. It's been my teacher, my preferred recreation, and my #1 stock in trade. So it's no surprise that I geek out over vagabonding — the same way my colleagues geek out on movies, or music, or comics. When a new year starts, rather than worrying over resolutions, I'm wondering What's the next big destination? Where will everyone be talking about?
On it's face, this sounds absurd. With virtually the whole world open to us, there's no good reason that travel should be dictated by trends. But reality is that travel is as fad-focused as cars, food, or fashion. Ideas about what's "now" bubble up, gain traction, have a moment, and (eventually) recede. What is different is the path that these ideas move.
In fashion, food, and cars, bold concepts trickle down and get distilled from their most avant-garde presentations (Paris Fashion Week, Michelin-starred restaurants, the Detroit Auto Show) to the mainstream (H&M, chain restaurants, commuter vehicles). Along the way, there's a tough-to-pin-down middle, full of mid-level stores, mid-level eateries, and mid-level sedans.
In travel, it's different. The most expensive/exclusive options don't set trends, they're stuck in the trend-chasing middle. Instead, backpackers and 20-something wanderers define what's "next."
I've seen this over and over, but the best example is Iceland. First, it was the country on every backpacker's tongue, around 2006, then it was the favorite getaway for people staying in stylized BnBs around 2011, and finally the country became the darling of the upper-middle class. One day, there will be mega busses and package tours on the Ring Road — the travel equivalent of buying pork belly at TGIFridays.
Ten years ago, I was writing a story and ended up meeting with a luxury resort developer in Thailand. When I asked the team how they chose their next projects, a man in a bespoke suit flashed a cartoon-villain grin and said, "Simple, we follow the hippies."
So in making this list, I first spoke to the hippies, the backpackers, the road warriors… plus a few major travel industry insiders. Next, I asked some of my favorite travel writers — both for this site and across the internet — for opinions.
Of course, this is all kind of dumb too. If you don't care about going to the "it place of the moment" then don't! If you'd rather avoid the so-called cool kids, feel free! If you want to ditch all the noise and guilt-free sex of the backpacker trail, we get it! If you don't give two flying f*cks about a place feeling a little more touristed, or inflated prices, then you don't need to know that "Nicaragua is the new Costa Rica and El Salvador is the new Nicaragua."
At the very best, these ideas are just a jumping off point, snapshots to get you thinking about a trip. Maybe you see something that leads you to check some flights, maybe they aren't as expensive as you feared, maybe this is your year for an adventure.
GENERAL TRAVEL TRENDS
Travel data is generally hard to parse, because once bookings go from a blip to a bump, once the the mainstream has caught on, then the chance to be on the cusp has already passed. When the aggregators can measure an impact, we've moved to stage two — which is easier to recognize for its size, but means that hotels/guesthouses are already becoming less financially viable for young people.
Five general thoughts, supported by data from Topdeck Travel:
People are rushing back to Greece. A giant financial reset makes everything more affordable for the sorts of people who want to party in Mykonos all night and watch the sun rise from the waters of the Aegean Sea. The fact that Greece is still recovering from the summer of '15 is a good thing in the minds of many budget travelers.
Folks are down to brave the cold. The Iceland phenomenon — which really was a major seismic shift in the travel world — reminded people that not all trips have to be tropical. Look for more and more backpackers buzzing about eastern Europe. This means further afield than Prague or Budapest, think Romania, Bulgaria, and Moldova.
Zika changed the game. Central and South America dominated the planet's travel hot list for the past four or five years. But the effect of Zika is yet to be seen. On one hand, most young travelers don't want to have babies within the next year or two anyway; on the other hand, people hear "birth defect" and they get scared. It'll be interesting to see how this plays out, though I imagine the decrease in honeymooners and 30-somethings will actually benefit the backpacker set, price wise. I also think, and data corroborates, that a lot of people wanting to hit the beach will be spending time in Spain and Portugal this summer.
The Bourdain Effect. This generation of travelers grew up watching Anthony Bourdain try new foods and immerse himself in foreign cultures. They want genuine experiences, they want "authenticity," and they want to taste something that wasn't made to cater to tourists. These are, in my belief, all good things. (Though the degree to which they can be achieved is debatable.)
S.E. Asia is always on the hot list. There are just so many places to go, the culture feels so unique to so many travelers worldwide, and it's incredibly easy to break free of the status quo. I found it just as easy to dodge other tourists in Thailand in 2016 (the last time I was there) as it was in 2006 (the first time I visited). You just have to ditch the "Banana Pancake Trail." My big pick for the next few years: Northwest Laos. It still feels untouched by large scale tourism and foreigners feel foreign. My girlfriend and I traveled down the Mekong river last June from the Golden Triangle to Luang Prabang and felt overwhelmed by the hospitality. Or consider what our writer Colleen Dunn said about her recent trip to the region: "After a decades-long ban on tourists, Myanmar opened to the outside world this year putting southeast Asia back at the top of travelers lists. As Laos, Cambodia and Vietnam continue picking up steam, Thailand remains the perfect entry point to SE Asia. The country remains tourist friendly, easy to navigate and budget-able. Simply put, Thailand's ornate temples, white sand beaches, off-the-beaten path experiences and incredible street food never goes out of style." True, that.
VISIT – MEXICO'S BAJA NORTE – Steve Bramucci
I've seen Mexico's northern Baja scrap it's way toward the limelight a few times over the past decade, only to be forgotten again due to cartel violence. Could that happen again in 2017? Maybe. Violence spiked in 2016 after five years of trending downward. But support from Mexico Tourism and strong PR campaigns have helped tourists feel relatively safe during the tumult (which they are).
Interestingly, the area I'm most keen on — from southern Tijuana down to Ensenada has had plenty of moments atop the "hot list." In the silent film era, when starlets were watched closely and scandal could ruin a career, Hollywood's elite went to Rosarito to ditch prohibition and party without prying eyes. The Rosarito Beach Hotel is still thriving in all its old Hollywood glory, along with smaller, funkier properties like Las Rocas, which hangs right over the famous k38 surf break.
On top of that, the expat community in enclaves like Las Gaviotas have a booming AirBnB trade going. Last year, the gated community turned into a party spot over spring break, when surfers, models, musicians, and artists just seemed to spontaneously surface for the span of three weeks.
This tourist popularity certainly owes something to cheap prices in the Baja, but it's the food that has made the region most buzz-worthy.
"The seafood is almost without rival in the Americas," says Gustavo Arellano, author of Taco USA. "The Gulf of California and the Pacific Ocean right out of Baja, you have all these rookeries and just amazing, amazing shit. Then, Tijuana is a megalopolis. Wherever you have a megalopolis, you're going to have an amazing food scene. Tijuana just happens to be it."
Couple that food scene — both fine dining world class street fare — with little known surf breaks, a wide range of night clubs and beach bars, good DJs, affordable drinks, and it's easy to see why Baja Norte is becoming the place to be again, just like it was during the roaring 20s.
"It's really a great place to not only enjoy delicious food but to enjoy Mexico," Arellano says. And he's absolutely right. If you go, be sure not to miss the famous perrones at Taco El Yaqui in Rosarito or Anthony Bourdain's favorite ceviche ever at La Guerrerense in Ensenada. — Steve Bramucci@stevebram
VISIT – PORTUGAL – Tori Pintar
Prices in Europe have become incredibly competitive with the dollar strengthening, making western European destinations more accessible than they have been in a decade. Portugal is an often overlooked gem that is affordable while offering incredible variety — from wine tasting in the Alentejo, to caravan camping along the cliff lined beaches of the Algarve, to taking advantage of the rising food scene in the cobblestoned streets of Lisbon (get the Ceviche Puro at A Cevicheria).
The country has something for everyone. The kindness and warmth of the Portuguese though, is what truly makes it a can't miss for 2017. — Tori Pintar @toripintar
Just to cosign this, Portugal is one place that came up over and over in my conversations with backpackers, young vagabonds, and flight aggregators. Talk about having a moment? Portugal is on fire. The party scene, which was centralized in Central and South America for the better part of this decade, seems to be headed back to Europe. — Steve
https://www.instagram.com/p/BPLsvsEAta-/
EXPERIENCE – TRÓPICO – Courtney Scott
Mexico is already firmly on the map as a destination for electronic music, from Mexico City's Mutek to BPM in Playa del Carmen. But when the creative forces behind Brooklyn's underground music scene bring the party south of the border, the result is nothing short of magic. Trópico, now in its fourth year, is not the festival to hear the same electronic music you've heard all year. It's a festival to discover innovative sounds in tropical digs; Acapulco to be exact. In 2016, Todd Terje headlined, Pachanga Boys brought the sun up, Sean Kuti added serious flavor, and Mandrake was a favorite.
And because you can always expect the unexpected with co-founder Robin Scott and his crew, legendary Beach Boys front-man Brian Wilson also played to a sold out crowd. — Courtney Scott @court_scott
VISIT – BYRON BAY – Brett Michael Dykes
It's probably understandable that most people think of Sydney or Melbourne (or both) when they think of Australia. That was certainly the case with me, until I visited the country for the first time in the summer of 2016 and discovered the sleepy little gem that is Byron Bay. At first glance, it seems like a typical coastal town populated by a fairly balanced mix of old hippies, young surfers, and middle-aged wealthy folk who look like J. Crew or LL Bean models. But there's something more to it.
What that "more" is exactly is kind of hard to describe, but it essentially boils down the vibe of the place. Within a few hours of entering Byron Bay, I felt my blood pressure starting to lower considerably. The burdens of life started to slowly melt away, eventually leading me to a place of zen (without really having to try too hard to get there). Just being "present" in Byron Bay helps a person achieve a level of chill typically only reached through countless hours of yoga and meditation. For me, it felt like my soul was the grateful recipient of one long, fabulous massage that lasted through my entire visit.
Now, a big part of why I felt this way probably had a lot to do with the resort I stayed at during my time in Byron, the newish Elements of Byron. Featuring over 100 gorgeous, well-appointed villas spread out over miles of pristine Australian coastline, Elements of Byron is one of those places where you can stay for days and never want to leave the resort grounds. It's a sanctuary that's situated inside a little slice of paradise, after all. Why would one ever want to leave that?
if you do, however, Byron has lots to offer the savvy traveler: food, drinks, surf, live music — making it a natural fit for the "experience-focused" 2017 traveler.
VISIT – BHUTAN and PERU – Jade Moyano
Considering the state of affairs of the world, which have a high impact on experiences, I see people clamoring to go places where nature, connectivity to the land, and the outdoors are highly prioritized. The environment is in a really precarious state — so I see people wanting to take advantage of the outdoors as much as possible while we can. Cities are oversaturated, and the political sphere confusing. Places like Peru, which is a high energy vortex with strong ties to indigenous cultures and incredible biodiversity is a great place to experience closeness with nature. Bhutan, which is carbon neutral and carbon negative and also scores high in the happiness index report is another place that I believe inspires change and optimism, which is what I think travelers will be looking for going forward. — Jade Moyano @jademoyano
https://www.instagram.com/p/BPG3hEzgT89/
VISIT – GUADELOUPE – Mickela Mallozzi
Guadeloupe, in the French Caribbean, is becoming more easily accessible, especially with the recent direct flights on Norwegian Air (both to Guadeloupe and Martinique) from Boston, NYC, and DC. The island's main language is French, and the currency used is the Euro — which may deter some American travelers, however Guadeloupe offers a Caribbean experience with a depth of history and African, Indian, & French roots. Its spice markets, its archipelago, the incredible architecture in Point-a-Pitre (similar to the Creole houses in New Orleans), its food, its dress (the colorful madras patterns), and of course its people are each stunning. But what draws me there the most is the island's music and dance, which can be heard any time of day.
Gwo-ka rhythms fill the streets as drummers setup impromptu sessions outside shops, in parks, and at street corners — with men and women improvising through dance with the musicians. This is even more apparent during Carnival Season (Feb/March): aside from the parades with festive and colorful costumes with live musicians, there are deep-rooted African-influenced parades with traditional marches led by the musicians playing the Mas rhythms. Attend the many large parades in Basse Terre, where little boys crack the whips in opening the processions, and be sure to stay for the Ash Wednesday Parade where thousands of locals dressed in black and white march through the center of the island in military-like form. All are welcomed and encouraged to participate! — Mickela Mallozzi @travelbarefeet
VISIT – MOLOKAI – Mark Shrayber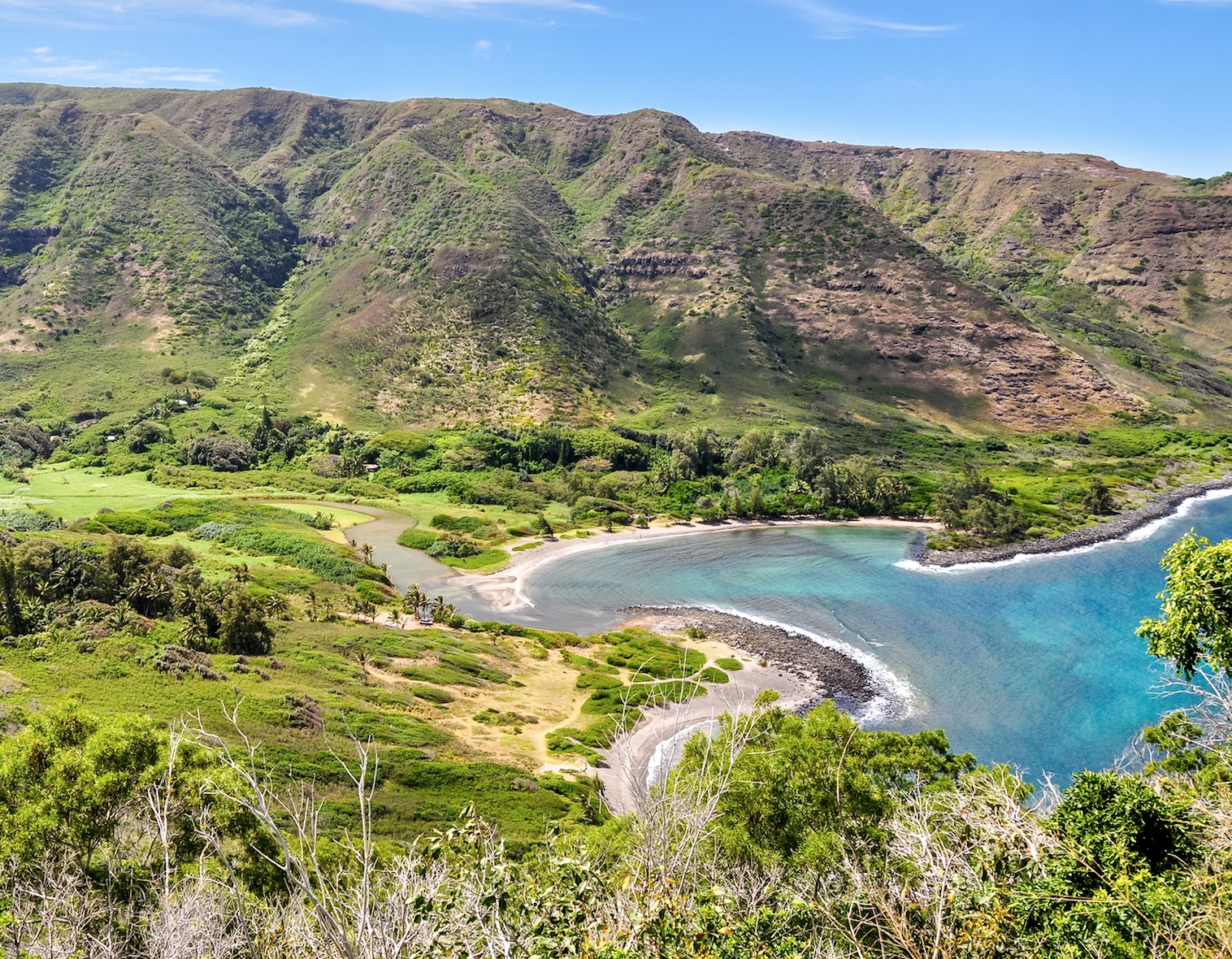 The first words of welcome I heard on Molokai came courtesy of Juliana, one of the tiny island's two cab drivers (she runs the service with her son) after she'd loaded my husband, his parents, and me into her car and demanded that I buckle her seatbelt because she can't do it anymore.
"This is a nice place to visit," she said, "but you have to go home."
Juliana's reticence with tourists is understandable. Molokai, which once housed a leper colony and demands a gut-wrenching 30-minute flight over open water to get to (the ferry has been permanently closed), is one of the few Hawaiian islands not yet taken over by a steady stream of beach bunnies ready to roast pigs and snorkle. It boasts no fancy restaurants, no upscale boutiques, and not one "traditional luau" or hula show. There's just a small main street, a few shops, and a bakery. At one end of this business district is Kalele Bookstore, where the owner, Teri, gently guides visitors to Molokai's many sights — "there's a green light that you can only catch once a day." — and enjoys her status as the island's unofficial mayor.
What the island lacks in amenities and nightlife (our AirBnB hosts asked us to read an article on Molokai's sleepy nature before committing), it makes up for in lush scenery, infinite beaches, and a sense of peace that you won't get at other vacation destinations — even if you do have to trade hot stone massages and dinner at Spago in order to enjoy it.
"If you're in a hurry," reads the menu at Kualapu'u Cookhouse, Molokai's best restaurant, "you're on the wrong island."
If you stop being in a hurry, though — and it takes a few days — then you'll discover that there's never a dull moment. You can spend your hours swimming, take tours of the island's most historic locations, visit Phallic Rock, and, most importantly, enjoy seeing the moon as it was meant to be seen (I say this as an avowed city slicker), big and bright and so close that after a few drinks you might think that you could reach out and take it, stow it in your luggage, and bring it home to show to your friends.
On our third day on the island, as we were eating dinner at Paddler's Inn (a small family-owned restaurant), my husband noticed Juliana and her husband eating at a table nearby. The waiter told us it was her husband's birthday. We sent over a drink. She'd given us four rides since we'd gotten to the island, and it felt like we knew her by now, even though we'd just gotten there.
She turned it down. At first, we thought it may have been a deliberate snub. After all, we were doing what she'd warned us against, acting like we belonged. But then she came over. Putting her arms around us, she said "I changed my mind. You can come back; but you have to be my friend."— Mark Shrayber @Mshrayber
https://www.instagram.com/p/BPVoHoNB0PO/
https://www.instagram.com/p/8ZBCCBuUdW/
VISIT – TANGIER – Zach Johnston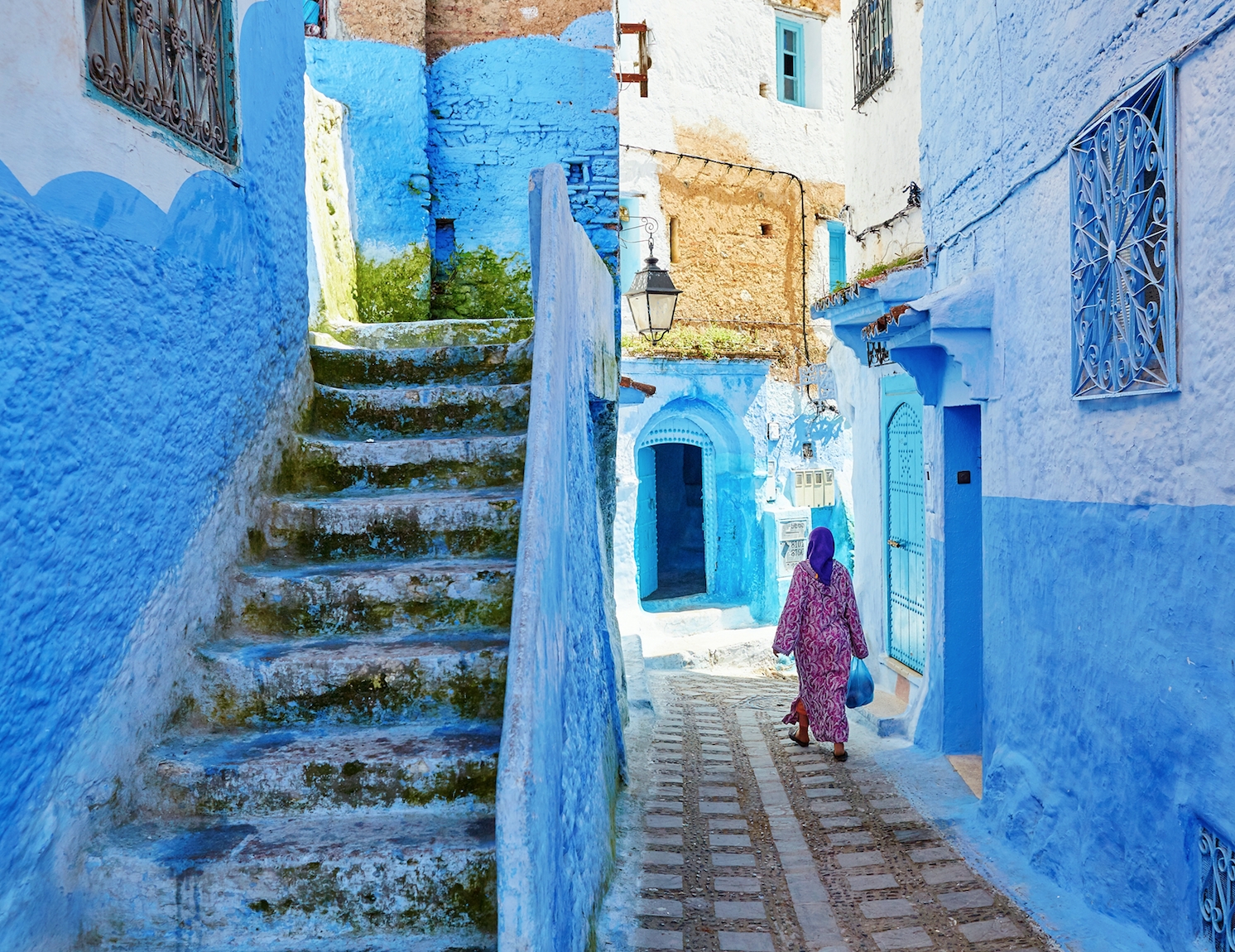 "Because we don't know when we will die, we get to think of life as an inexhaustible well." – Paul Bowles
The crossroads is a place of intrigue. It's where you go to sell your soul to the devil. It's where all your dreams just might come true. The crossroads can lead you to the safety of home or on a magical adventure you never could have conceived. Some cities have been at the crossroads of humanity for so long that the city itself becomes quasi-mythological in its very existence. Tangier is this sort of city. And it's absolutely magical.
Tangier is where you literally rock the Kasbah for a few days by smoking copious amounts of hashish or keef (THC resin) and drinking mint tea strong enough to help you kick your coffee habit. It's the place you give up the commute and plastic nature of modern American suburban life and go full Paul Bowles — becoming one of the eccentrics that call the white and baby blue streets of Tangier home. Either way, Tangier has just the right amount of magic, intrigue, and wander to lust after for any traveler looking for something new and wholly unique.
The city is perfect for 2017. It's amazingly inexpensive, for both accommodation and meals, and there's pure adventure awaiting you just outside the city in Morocco's sandy deserts or on the azure high seas. You can also pop over to Tarifa, Spain — less than an hour via ferry. Even with the ferry, tourism and backpackers are thin as the main focus of the Moroccan travel scene is found in Marrakesh, Casablanca, and Fez.
This means you'll often feel like you have the city to yourself as you wander the winding streets of the Kasbah.— Zach Johnston @ZTPJohnston
https://www.instagram.com/p/BN43pCIgmSX/

VISIT – THE FAROE ISLANDS – Trevor Morrow
Scroll through your social feeds and it can seem like everyone and their grandma has been to Iceland (and posted a photo of themselves here, here, or here). But let's talk numbers — in 2016 an estimated 1.5 million people visited Iceland (by 2020 that number is estimated to reach 2 million) and in 2016, more Americans visited Iceland than there are people who actually live in Iceland (about 330,000).
Basically, Iceland is the Disneyland of nature. It is, however, all for good reason — the country is downright beautiful.
But what if you want to experience majestic natural settings in the vein of Iceland but don't like crowds and want to be the first of your friends to visit a place most people have probably never heard of? Head to the Faroe Islands — the future "new" Iceland (there's still time before it becomes the "new" Iceland, so go now).
Accessible from the US via a connecting flight in Reykjavik (Iceland's capital), the Faroe Islands lie less than 300 miles off the coast of Iceland's eastern shore. This self-governing country comprised of 18 volcanic islands is technically part of Denmark, although home to a people and culture distinctly Faroese.
The islands promise some of the most dramatic landscapes in the world (including towering sea cliffs and waterfalls), charming Nordic villages, and countless opportunities to hike, kayak and fish. It's an adventurer's and solitude seeker's playground — and a trip here will certainly set you apart from the traveling masses in 2017. — Trevor Morrow @trevormorrow
https://www.instagram.com/p/BPVJ5MdgIxq/
VISIT – LOS CABOS, MEXICO – Trevor Morrow
Los Cabos, the municipality at the tip of Mexico's Baja Peninsula, is perhaps best known for being home to Cabo San Lucas and rowdy spring breaks (and rightfully so with its beachfront hotels, a downtown filled with bars, and an ocean full of action-packed activities). But Los Cabos, now more than ever, has something for everyone — especially those with a penchant for design, culture and world class cuisine.
While the first half of 2015 saw Los Cabos rebuilding after a devastating category four hurricane, the second half of the year and 2016 saw refreshing, hip and tone-changing additions like the design-forward The Cape, A Thompson Hotel and Acre, a sleek and seductive restaurant, bar and farm on the outskirts of town.
This momentum and new tone will only grow stronger in 2017 when Acre's modern treehouses (accommodations unlike any the destination has seen) open in winter, and when Nobu Hotel Los Cabos (complete with signature Nobu restaurant) opens later in the year. To top it off, 2017 will mark the 6th year of the Los Cabos International Film Festival, an event that draws in top Hollywood talent and an event worthy of planning a trip around.
Yet even still, Los Cabos is just heating up — luxury hotel brands like Four Seasons, Ritz Carlton and Montage are all scheduled to open new properties in 2018. Get there before they do. — Trevor Morrow @trevormorrow
https://www.instagram.com/p/BNFZAE8DMA9/
https://www.instagram.com/p/BMUZkNKDBS9/

VISIT – TORONTO – Caitlin White
Look, you don't have to be glued to the rap world to know that Drake has singlehandedly turned the eyes of the planet onto his hometown. The Six, Toronto, the place where he has set up a kingdom worthy of the view… and the views themselves, are pretty f*cking incredible. Drake is not only the current de facto king of rap, but he's also king of the pop world, and maybe it took all those subliminals, untouchable hooks, and dance moves to get people to finally pay attention to his hometown.
But here's the thing: Toronto has been an incredibly diverse, worldly city all along. It didn't need Drake to be that, but thanks to him it's about to get really hot as a destination in 2017. Beat the curve by going now and staking your claim to one of the east coast's most promising locations.
Let's start off by talking views, shall we? The primary view here, in downtown Toronto, is the vantage from the CN Tower, one of the modern seven wonders of the world and the world's tallest free-standing structure. Yes, it's on the cover of Drake's latest album, but this tower was completed back in 1976 and hosts over two million international visitors every year.
Pay the extra couple bucks to go all the way up to the Sky Pod, just trust me on this.
If you're more into low-key views, head over to the lovely Annex neighborhood, which is close to several colleges and universities in the city, and consequently boasts a thriving cafe, wine bar, and restaurant scene that will please any out-of-towner. I can't say enough about Rasa's chicken and waffle benedict for brunch, or Northwood's casual wine menu for a mid-day glass or two. Don't forget to roam into Toronto's own little Italy to eat and drink at one of the best restaurants in the nation, Bar Raval. The delicious tapas and cocktail menu are lifted straight from Barcelona, and the curvy, all-wood bar will evoke more than a few memories of Gaudí himself.
As far as finding a cheap and easy place to stay, look no further than the Clarence Park Hostel, near the entertainment district. For travelers on a budget, you can easily book a room there, or elsewhere around the city via Hostel World. It's much cheaper than a hotel and has private, quiet rooms that are perfect for stumbling back to after a night out at a divey local bar like Lucky Shrike on Dundas West.
The point is, from major tourist attractions, to cute neighborhoods, a flourishing nightlife and world class dining, Toronto has something to please everybody. So when you get ready to head up north, make sure you pack a big, warm coat and your favorite Drizzy playlist — there's no way locals aren't fiercely loyal to the hometown hero who put their city on the map. Stopping by the OVO flagship store to snag some merch isn't such a bad idea either, when in Rome — uh I mean Toronto — right?
By the time you've spent a weekend in The Six, you'll find comparisons to old world European counterparts come pretty easily. Turns out Drake was more than right about the city he grew up in — and that's a good thing for everybody. — Caitlin White @harmonicait
https://www.instagram.com/p/BPW2UQMBzsS/
EXPERIENCE – CIUDAD PERDIDA – Steve Bramucci
A picture of Colombia's Ciudad Perdida at sunrise, ends up making the place look like a golf course. The dense jungle obscures some of the majesty of this ancient settlement. But the "Lost City" has a lot going for it, most of all being that it takes two full days of hard trekking to get there. That means that compared to Machu Picchu, Ciudad Perdida is practically abandoned.
But it's not just the destination that makes this experience special, it's the (4-5 day) journey. After longs days of hiking, you'll dive off cliffs, bask on giant boulders, and connect with the traditional owners of the land. The highlight of the experience are the natural pools found near where the wives of the great leaders lived. You can swim in idyllic jungle pools and slide down natural slides for hours, while reflecting on the stunning environment and the extraordinary people who built this city in the mountains. — Steve Bramucci@stevebram
https://www.instagram.com/p/BAPT5FMPKwj/?taken-by=julianneparker&hl=en