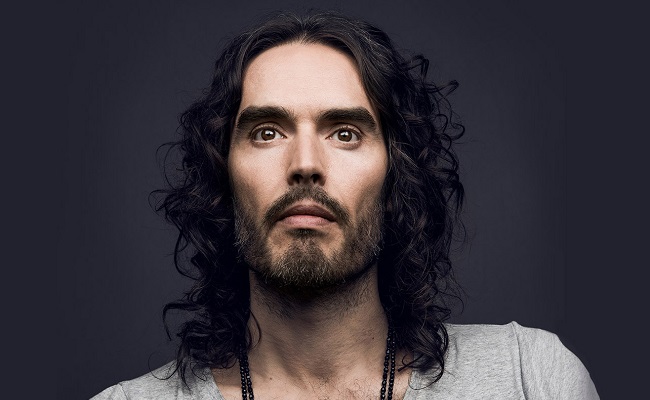 Welcome to Comedy Now, a weekly column cataloging what comedy fans should know about what's available in the streaming world. Whether it's a brand new special, an old classic, or the oddball show that defies categorization, we'll list as many as we can for your enjoyment right here. Who knows? We may even throw in a few non-streamable bits on occasion, like tour announcements from our favorite comics. You can check out the previous column here.
What's Now
Russell Brand forces his Re:Birth
Among the many, many things coming to Netflix this month, new stand-up and comedy are high on the list. British comic Russell Brand kicked things off this week with his latest special Re:Birth, in which the Ballers and Forgetting Sarah Marshall star mixes his penchant for egotistically-driven, cerebral comedy with new anecdotes about becoming a father. If you're a fan of Brand's previous specials, films and television work, then Re:Birth is just the thing for you.

This weekend's Saturday Night Live with Jason Momoa looks really good!
So far, Saturday Night Live season 44 has followed in its immediate predecessor's footsteps with a mostly bland collection of episodes. However, this weekend's entry with guest host Jason Momoa, whose new film Aquaman is set to break the box office, looks like it just may be what the comedy doctors ordered. Best known for his work as strong men characters on shows like Game of Thrones and Frontier, Momoa isn't known for his comedy chops. He just might prove us all wrong by Sunday morning.
What's New(s)
Between Two Ferns with Zach Galifianakis is returning with… a movie?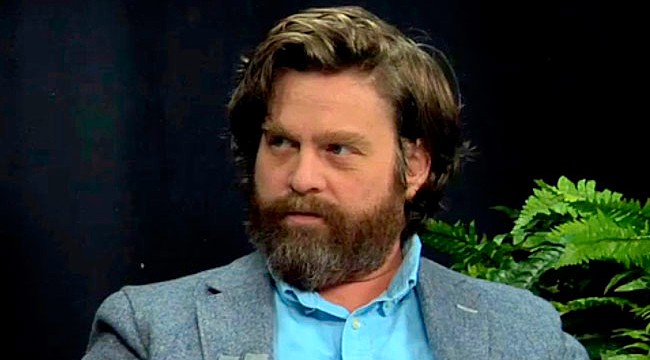 The last time we heard from comedian Zach Galifianakis's hugely awkward talk show Between Two Ferns, the Funny Or Die web series had paired comic Jerry Seinfeld with rapper Cardi B to great comedic effect. Now and according to a recent report, the purposely cringe-worthy show is apparently becoming a movie at Netflix. The "production is already (and secretly) underway on a feature version of the popular and barb-filled show." Comedy Bang! Bang! leader Scott Aukerman is directing, and Peter Dinklage, David Letterman, Keanu Reeves, Ed Helms, and Bradley Cooper are expected to cameo.
Ellen DeGeneres's special Relatable gets a trailer
Aside from practically releasing a new comedy special every week, another reason Netflix has dominated the stand-up game is its ability to bag big names with massive deals. Dave Chappelle, Chris Rock, Jerry Seinfeld, and Amy Schumer have all released new hours with the streaming giant, and this month, Ellen DeGeneres will join their ranks with Relatable, her first special in 15 years. Directed by fellow Netflix comic Tig Notaro, the new hour dropped its first trailer.

Netflix brings Comedians of the World to your home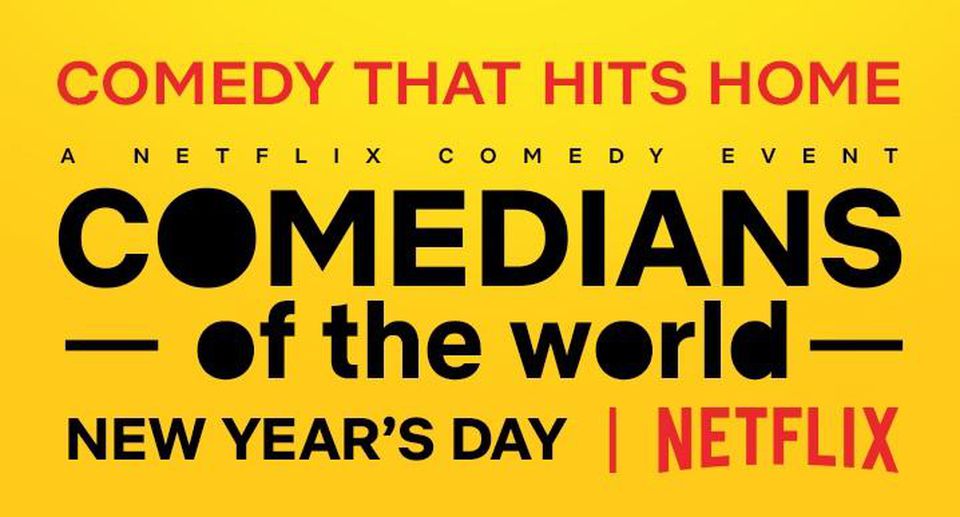 Over the summer, Netflix announced that it would be filming dozens of comedians' sets at the Just For Laughs Festival in Montreal, as well as shows across the globe, for a massive "comedy event series." This week, they gave the monstrous program a title: Comedians of the World. Set to debut on New Year's Day 2019, Comedians of the World features half-hour routines from American, British, Australian, South African, French, Middle Eastern, Mexican, and Indian performers.
Comedy Central declares that January is "Stand-Up Month"
Per usual, much of this week's Comedy Now column is all about Netflix, but Comedy Central managed to sneak in a big announcement with its declaration that January would be "Stand-Up Month." Every Friday, a new hour-long special from Ron Funches, Jamie Davis, Chris Distefano, and Roy Wood, Jr. will premiere at 11 pm ET/PT. Meanwhile, the new digital series Comedy Central Stand-Up Featuring will debut sets from 14 up-and-coming comics on YouTube, social media, and Comedy Central's website.
This week in awards shows host shuffling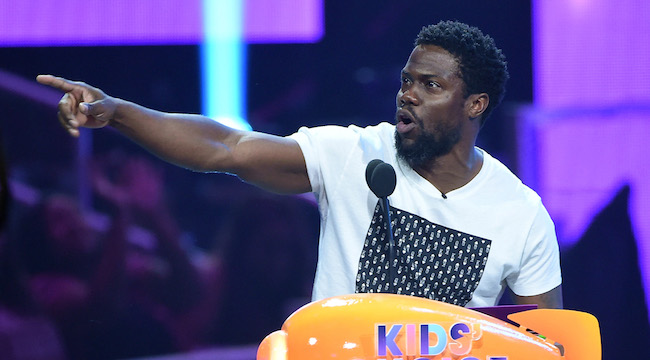 So, this was a very interesting week for awards shows hosting jobs. Not long after The Hollywood Reporter claimed that the Academy was having trouble finding a master of ceremonies for the 2019 Oscars telecast, comedian Kevin Hart was announced as its pick. Then, following days of criticism over years-old tweets containing homophobic jokes and comments, Hart pulled out of the gig after initially refusing to apologize. Meanwhile, the Golden Globes, which just announced its 2019 nominations list, named Sandra Oh and Andy Samberg as its co-hosts for late January.

What's Later
Pete Holmes comes Dirty Clean with his new HBO special
The third season of comic and podcaster Pete Holmes's popular HBO series Crashing premieres January 20th, but his latest special with the premium cable channel debuts next Saturday at 10 pm ET/PT. Titled Dirty Clean, the followup to 2016's critically acclaimed Faces and Sounds bears all the hallmarks of Holmes's preference for digging into the minutest of details. In this case, the comedian spends much of the hour discoursing on the nature of clean and dirty material, and why these categories even exist.
Vir Das is Losing It on Netflix
Last year, Indian comedian and global sensation Vir Das made his American debut with Netflix's Abroad Understanding, a special that combined two sets filmed separately in New Delhi and New York. A year-and-a-half later, his second Netflix special, Losing It, is set to premiere next Tuesday on the streaming giant. A Bollywood actor turned comic, Das is the biggest English-speaking performer in India. He recently completed a massive global stand-up tour with runs in Australia, London, Montreal and Edinburgh.
The Fix is here to try to get Americans to watch British panel shows
Earlier this year, Comedy Central debuted an American version of the British comedy reality series Taskmaster with The Late Late Show's Reggie Watts as host. The program did okay, relatively speaking, but unless you were already a fan of British comedy panel shows, then chances are you have no idea what I'm writing about. Netflix hopes to change this with The Fix, its own panel show with host Jimmy Carr and regular panelists Katherine Ryan and D.L. Hughley. Carr and Ryan are regular features of the British panel show scene, so maybe with Hughley and the guest American comedians' help, they can help The Fix succeed where Taskmaster didn't.