There are millions of reasons to travel (also, "no reason at all" is reason enough). Sometimes you want to jet off for a little r-n-r poolside with a cocktail in hand and a double cheeseburger never far away. Sometimes you want to hit the road with a backpack slung over your shoulders for a life-changing adventure that will challenge your mettle as a human being. And sometimes you just crave a chance to let loose and party until the sun comes up and goes down and then comes back up again with friends old and new.
Let's focus in on the latter motivation. Traveling to party is a perfectly legit reason to hit the road because, well… 1) partying is dope and 2) some places just do it better than others. There are tourist destinations built around you partying your ass off for a day, weekend, week, month, or even year. But what are the best party spots around the world? We had to ask the partying masses where they love to get down.
Over at Ranker, well over 25,000 party people voted on their favorite party destinations worldwide. A clear top ten emerged. Amazingly, only one spot in the U.S. made the list and maybe more amazingly it wasn't New Orleans. Sorry, Big Easy, maybe you'll place in the top ten next time around.
10. Rio de Janeiro, Brazil
Well, this is a strong AF start to the best party cities in the world. You're saying there are nine cities that rage harder than Rio? Prove it, Ranker.
The Carioca lifestyle of Rio's denizens is renowned for sexy good times on the beach, on the streets, and in the clubs. The city has a killer down-home drinking scene in neighborhoods like Lapa and Santa Teresa. Then there's the beach culture. Impossibly fit and tanned bodies head to the beach daily to live life, get lit, and likely go home to have sex without a care in the world. That's all before you even get Carinvale, when the city explodes in color, barely clad bodies, and more booze than you can ever drink.

9. Las Vegas, NV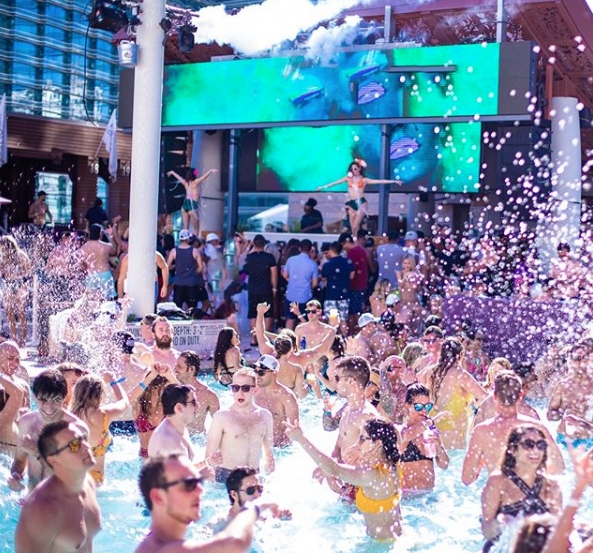 Las Vegas is America's only entry on the list and we're okay with that (sorry, NOLA). Vegas has shifted over the last generation from seedy gambling desto to one of the busiest party cities on the planet.
Vegas makes more money off clubs these days than the casino floor. Resorts have gone all-in on experiential moments through food, bars, clubs, and plush rooms. Yes, you can still gamble but who wants to do that when you can party on all the Molly in a pool with a thousand beautiful people?
8. Madrid, Spain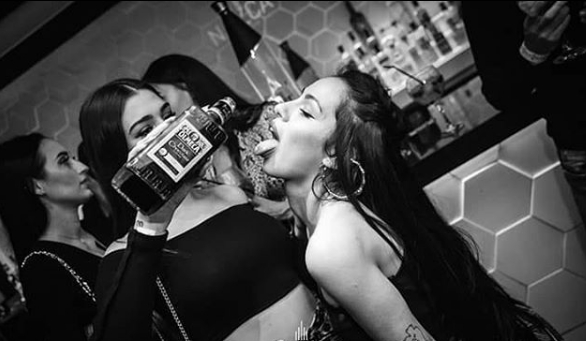 Madrid is a low-key party city. People go out in Madrid pretty much every day of the week to eat and drink around 10 PM. A little bite of something local and delicious is served with a small glass of wine. Then you have another bite and another wine.
That meal inevitably turns into a drink or two of vermouth or something stronger in a local bar as the witching hour passes. We guess when you know you have a long nap locked in every day after lunch, you can spend your nights reveling with friends on the streets. The Spanish might be on to something.
7. Prague, Czech Republic
Ah, Prague. The city of searching-for-something expats and English teachers has one of the chillest vibes in Central Europe. Prague is also jaw-droppingly stunning with a preserved gothic look from centuries past. Overflowing beer halls, basement bars, raucous clubs, and an alcohol-doused population make this place one hell of a party spot.
One aspect that helps Prague reach great partying heights is the relatively inexpensive prices for food and booze. This is the sort of place where you can score an excellent beer for about two bucks and a cocktail for a fiver. Oh, and you can fairly easily buy decent cannabis in (some) bars and smoke it on the street since it's decriminalized in the city.
6. Bangkok, Thailand
There are a lot of aspects to Bangkok's party scene. There's an interesting craft beer scene that's burgeoning which relies almost entirely on craft imports. Then there's the general sex bar/beer bar vibe that dominates a lot of the scene. Our advice: go to the clubs to party, skip the (paid for) sex (sex work can be great or exploitive, don't engage in it unless you're ready to navigate which is which).
Bangkok also has a pretty plush rooftop bar scene. Basically, look up the major, high-end hotel chains with highrises in Bangkok. Each one will have a rooftop bar worth spending some time in for equal measures of partying, views, and meeting young people to party with.

5. Ibiza, Spain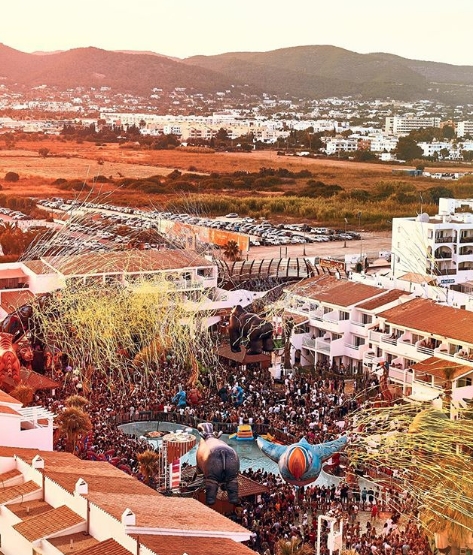 Idyllic Mediterranean beaches, heaps of Spanish seafood, plenty of sun, and some of the biggest outdoor clubs make Ibiza a party capital. This place is really built around party tourism. The streets are lined with bars for every subculture you can think of.
There's also a hell of a drug scene in Ibiza to make sure all those clubs are enjoyed as intended. Molly, coke, and cannabis dominate. But, be warned, meth, shitty speed, and heroin are also everywhere. Keep your wits about you and always plan to spend a day at the beach in recovery mode. And drink a lot of water. That sun is unforgiving.
4. Berlin, Germany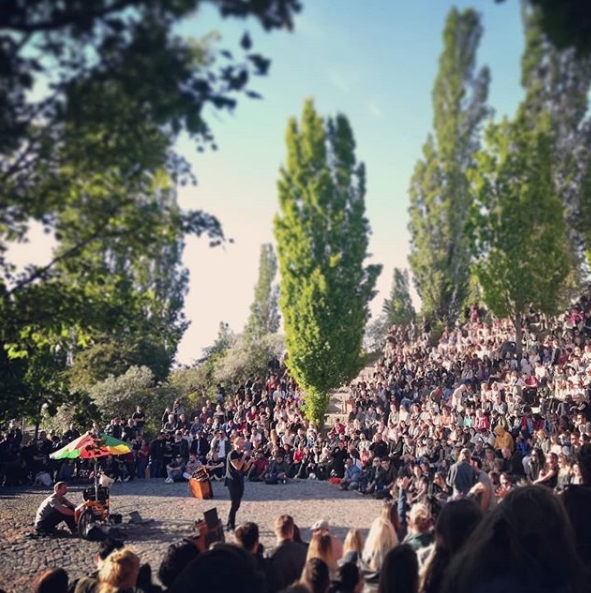 There are few cities more associated with partying than Berlin. Berghain and KitKatClub are world-renowned for their debauched natures. People travel across the globe for a chance to stand on line at those clubs and get lost for days within their dark and funky corridors.
Berlin is more than drugs and random sex in clubs though. There's also a massive street cafe culture, beer gardens, and old-school cocktail bar scene that rages pretty much every single day and night of the week. Cannabis is decriminalized and easily accessible in city parks.
3. Barcelona, Spain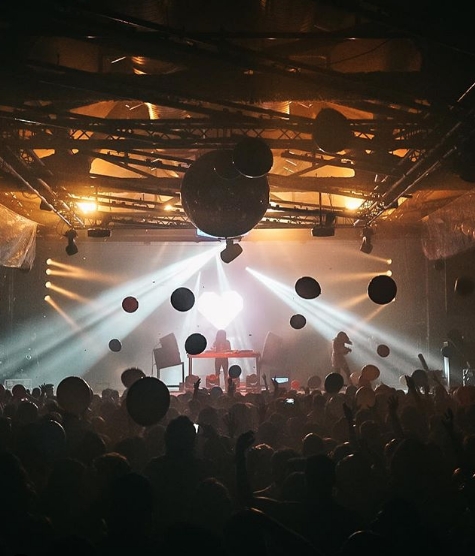 Where Madrid tends to go more local and lowkey, Barcelona goes big and rages. The city has the same attitude towards eating and drinking great food and booze late into the night as Madrid. It's just more raucous and tends to spill into the streets a bit more.
Plus, there are long beaches in Barcelona. They can get packed with people in the summer, especially on the weekends where parties just kind of break out. And, if that isn't your jam, there's still plenty of drug-soaked clubs with pounding music to fill your late nights and early mornings.
2. London, UK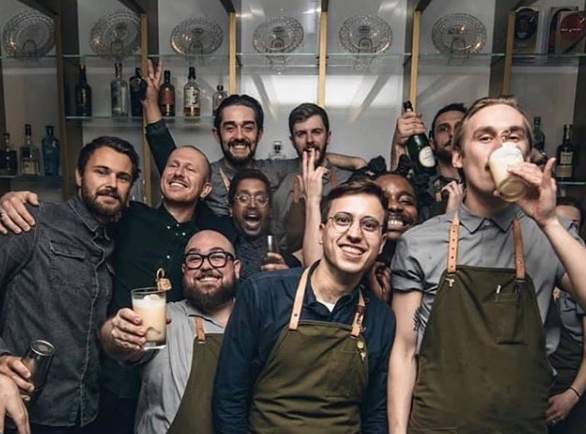 London at number two is a bold choice. London is one of the world's great eating and drinking cities. It's also one of the most coked-up cities on the planet, if that's your vibe. So, yeah, you can go deep on the party life in London.
It's best to ease into partying here. Hit up a pub and tie one on with a great local beer. Then ease into gin and tonics in a neighborhood bar. Next, hit one of London's amazing cocktail bars for a little experimentation. Then, finally, hit the clubs. Get the champagne service and make sure to share your largesse with a local.

1. Amsterdam, Netherlands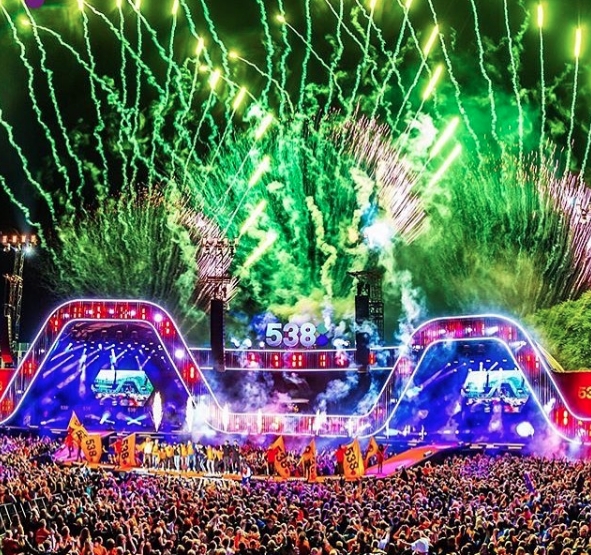 Looking at this list, it's hard to argue with Amsterdam at number one. Is it as crazy as Berlin? Not even close. Is it as refined as London? Almost. But there's an ease to Amsterdam that's very enticing.
First and foremost, you can buy cannabis and smoke/eat it in cafes. That's a good place to start. There's a great drinking culture in small, local bars and a wider clubbing culture. Sex is never far away through simply chatting to people at bars or the infamous rows of sex workers in windows on the city streets (again, do your research — be mindful). Drugs are available aplenty on the streets but tend to be on the dirtier side, so be smart about what you're spending money on.