Summer calls for refreshing cocktails. While rum, tequila, and vodka mixes tend to dominate that conversation, there are plenty of great whiskey cocktails that fit the bill too. The Churchill is the perfect example of these — a great summer vibe drink that's equal parts refreshing, deep, and suited to backyard barbecue vibes.
A pinch of history: The Churchill is an old-school cocktail from The Savoy in London. It first popped up in an Esquire article back in 1939 and gained prominence over the 1940s thanks to Winston Churchill dominating that era. And yes, the drink was made to honor him and his love of morning pours of Scotch whisky (he always started his day with a Johnny Walker Red Label highball).
The actual drink is kind of a hybrid between a Manhattan and Sidecar with a smoky whisky base. The addition of lime and Cointreau (orange liqueur/triple sec) make this drink super refreshing and light while the whisky and sweet vermouth add serious depth. It's an easy shaker, so let's dive right in!
Also Read: The Top Five Cocktail Recipes of the Last Six Months
Churchill
Ingredients:
1.5 oz. blended Scotch whisky
0.5 oz. Cointreau
0.5 oz. sweet vermouth
0.5 oz. fresh lime juice
Ice
You're supposed to use blended peated Scotch whisky for this. I kind of reject that as a nice peated single malt just adds more depth to the cocktail. Something like Johnny Walker's Red Label simply gets lost. Instead, I'm using a Lagavulin, which has a bold peatiness while still possessing subtler fruit notes that work well in this drink.
Beyond the base spirit, the rest is pretty easy. I like a softer and more floral French vermouth since this is a summery drink. Also, if you can't find Cointreau for some reason (you should be able to, it's everywhere), you can substitute with any triple sec.
What You'll Need:
Coupe glass (prechilled)
Cocktail shaker
Cocktail strainer
Jigger
Hand juicer
Pairing knife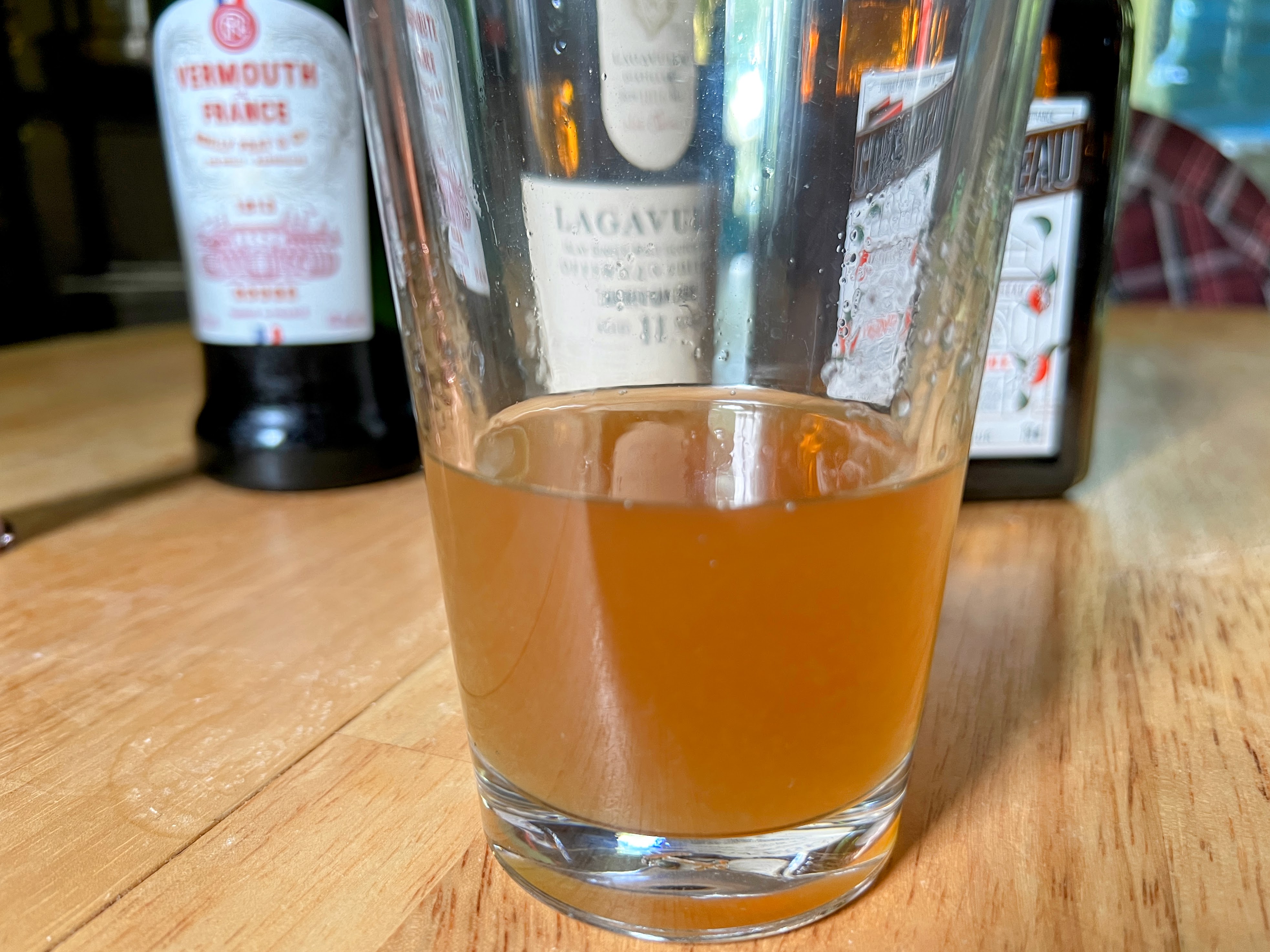 Method:
Add the scotch, Cointreau, vermouth, and lime juice to a shaker with a larger handful of ice.
Affix the lid and shake the cocktail for about 15 seconds or until the shaker is ice-cold to touch.
Strain the cocktail into a prechilled glass and serve.
Bottom Line:
This is a summer backyard barbecue party in a glass. It's so light and airy with a nice hint of smokiness that leans almost toward a peppery brisket bark while the lime and orange brighten everything up.
The best part of this cocktail is that it's super complex. You're getting layers of smoked fruits, salty smoked fats, refreshingly bright lime and orange, and a nice sweet floral and spiced vibe from the vermouth. There's so much going on and it all just works. When I'm grilling or smoking in the backyard, I like to pour a few of these. I always end up pretty damn happy about it.