Last Updated: October 7th
There are plenty of binge-worthy TV series on Netflix. Too many, in fact.
It's a good problem to have but if mindlessly scrolling through streaming platforms is taking up too much of your time these days, well, we're here to help. We've curated over 65 of the best shows on Netflix right now (including some of the best Netflix original series) and we'll be updating them regularly, adding new seasons, removing expired titles, and dropping the latest offerings you'll want to add to your queue. If the goal is to constantly be binge-watching great TV, you're in the right place.
Related: The Best Netflix Original Series Right Now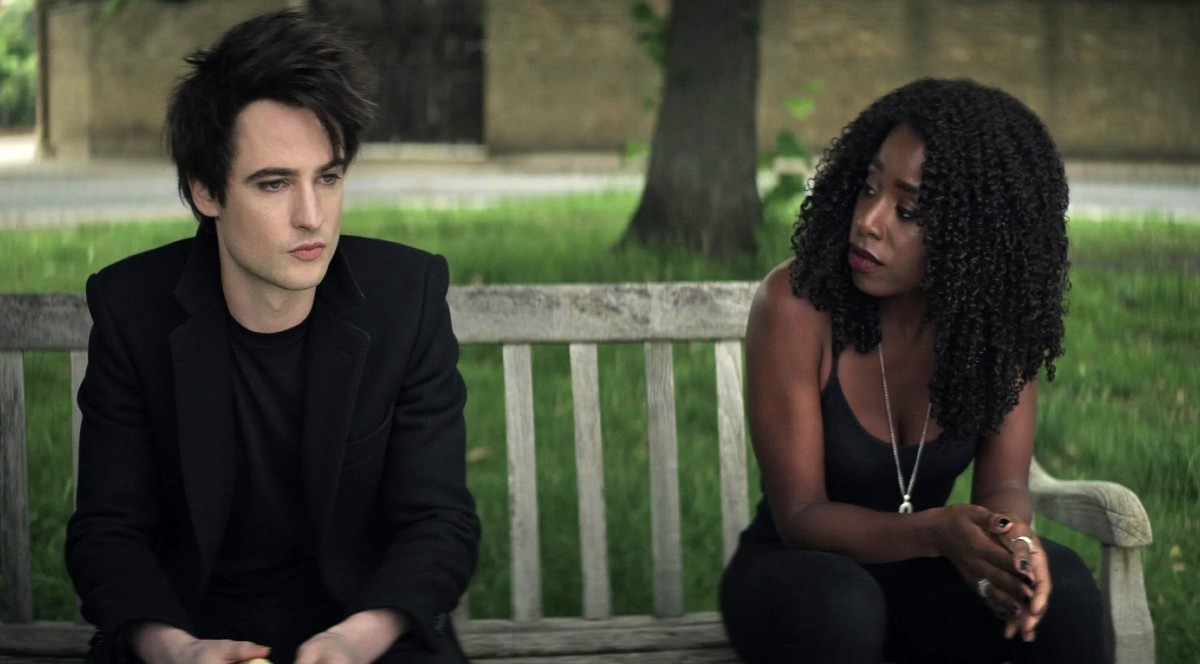 The Sandman
1 season, 11 episodes | IMDb: 7.8/10
Adapting Neil Gaiman's fantasy writings has been notoriously difficult but this Netflix series is one of the few Gaiman-inspired shows that get it right. The story follows Morpheus, the King of the Dreaming, who is imprisoned by humans for decades. Once he finally breaks free, Morpheus (or Dream as he's more commonly called) begins rebuilding his kingdom, recovering his magical tools, and helping a vortex by the name of Rose discover who she truly is. There are a couple of surprise guests, some mind-blowing visuals, and Gwendoline Christie playing a leather-clad Lucifer. What more could you ask for?
Squid Game
1 season, 9 episodes | IMDb: 8.3/10
This Korean thriller has quickly become the streaming platform's best performing series and there's a good reason why. The show's morbidly fascinating premise — hundreds of in-debt players accept a mysterious invitation to play a series of children's games in the hope of winning a huge cash prize — combines the best of horror, drama, and weirdly, game-show competition genres to deliver an addictive format. Each episode sees the number of players dwindle — when you lose these games, you die — adding real stakes for fans but there's an emotional hook as well. None of these people are bad, they're just unlucky in life and drowning in debt. Do they deserve to die for that? Someone sure thinks so.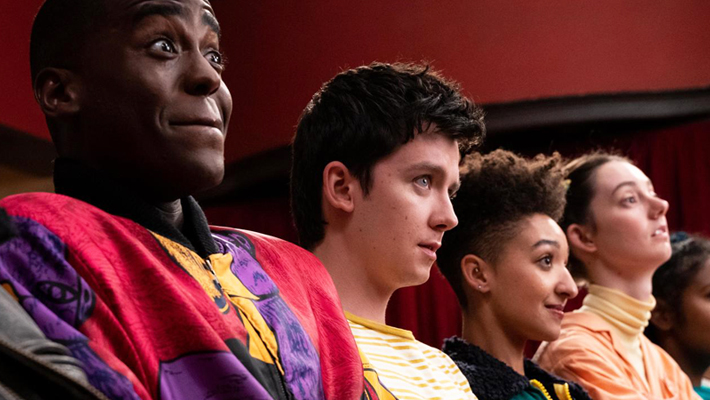 Sex Education
3 seasons, 24 episodes | IMDb: 8.3/10
Following in the footsteps of Nick Kroll's Big Mouth, this British teem comedy is committed to exploring all of the cringe-worthy, taboo topics associated with sex, just not in animated form. The series follows a mother-son duo navigating their way through those uncomfortable "talks." Of course, the mother here happens to be a sex therapist named Dr. Jean Milburn (a terrific Gillian Anderson) and her son Otis (Asa Butterfield) is the kid enduring her overbearing tendencies at home while doling out sex advice of his own in an underground sex therapy ring amongst his friends. Sex is a comedy goldmine, and although the show loves to play up '80s high-school tropes, there's real nuance and thought that goes into how these teens are portrayed and their interactions with sex. Plus, Anderson's comedic timing is spot-on.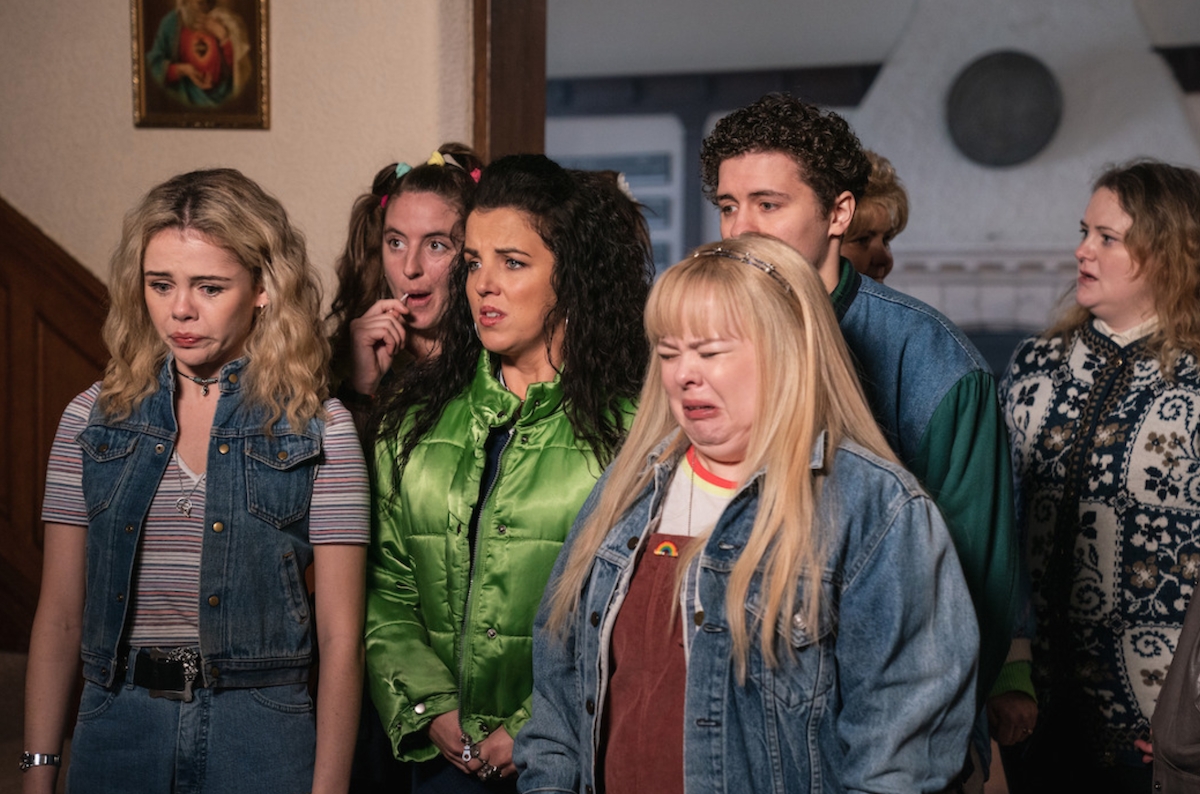 Derry Girls
3 seasons, 19 episodes | IMDb: 8.4/10
t's positively blasphemous how underappreciated this comedy series about a group of rowdy Catholic school girls living in Northern Ireland during the '90s. The girls get into all kinds of trouble — stealing lipstick from dead nuns, pranking hot priests, and holding holy statues hostage — against the backdrop of the Northern Ireland conflict. It's funny and heartfelt and manages to weave the terror and trauma of living in a war zone with the normal angst and adventures of teenagedom.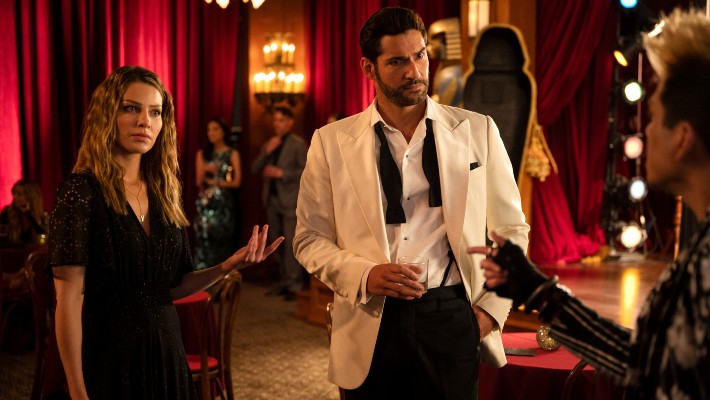 Lucifer
6 seasons, 93 episodes | IMDb: 8.2/10
Tom Ellis plays a devilishly-delicious version of, well, the devil, in this comedic police procedural fantasy series. When Ellis' Lucifer breaks out of Hell (he's tired of always playing the bad guys, you guys) he joins forces with LAPD detective Chloe Decker (Lauren German), the one human who seems able to resist his supernatural charms. As they solve cases together, Lucifer deals with his family drama and tries to solve the biggest mystery of all: what he wants to do with his immortal life.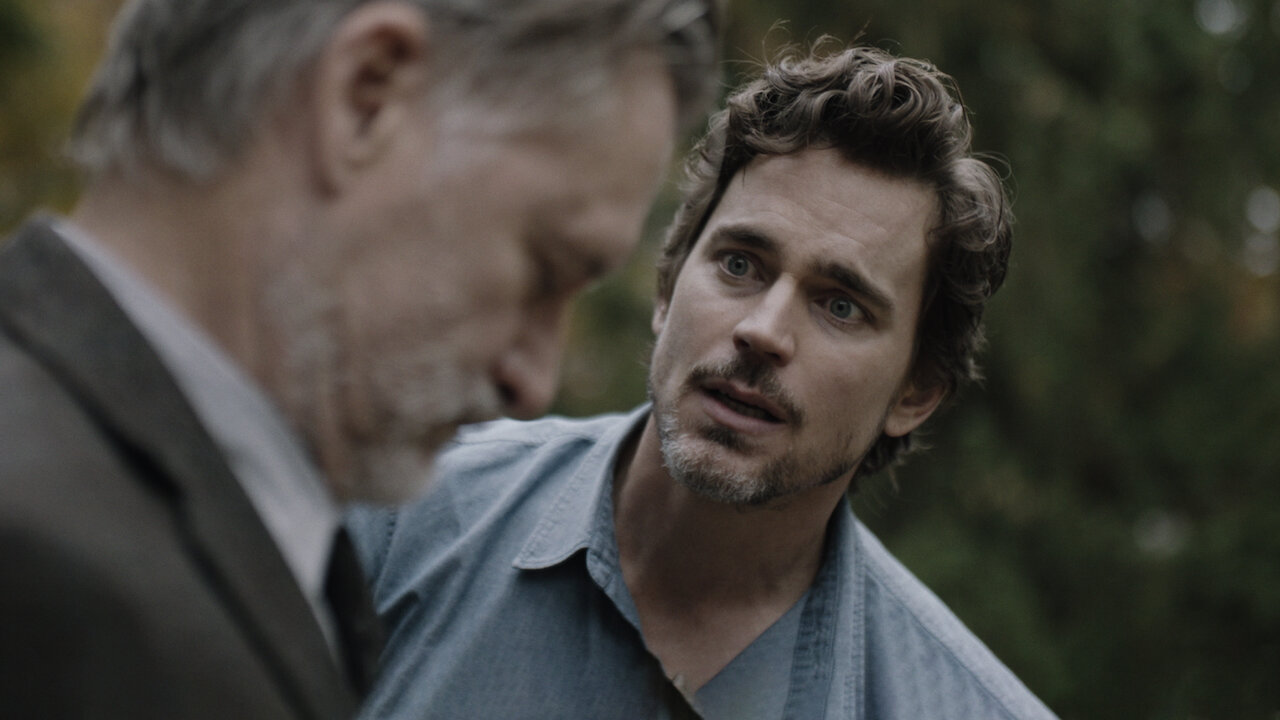 The Sinner
4 seasons, 32 episodes | IMDb: 8/10
Jessica Biel stars as a woman with a dark past in the first season of this mystery series with Bill Pullman and Christopher Abbot. Biel plays Cora, a wife and mother who commits a horrific act of violence during a family beach trip for no apparent reason. It's only once a detective (Pullman) begins looking into her life before the murder does he discover a conspiracy plot as tangled as it is gruesome. In the seasons that follow, Pullman returns as the grizzled detective, trying to suss out the truths of cases involving cults and murderers, and psychopaths that cross his desk with antagonists played by heavy-hitters like Carrie Coon and Matt Bomer.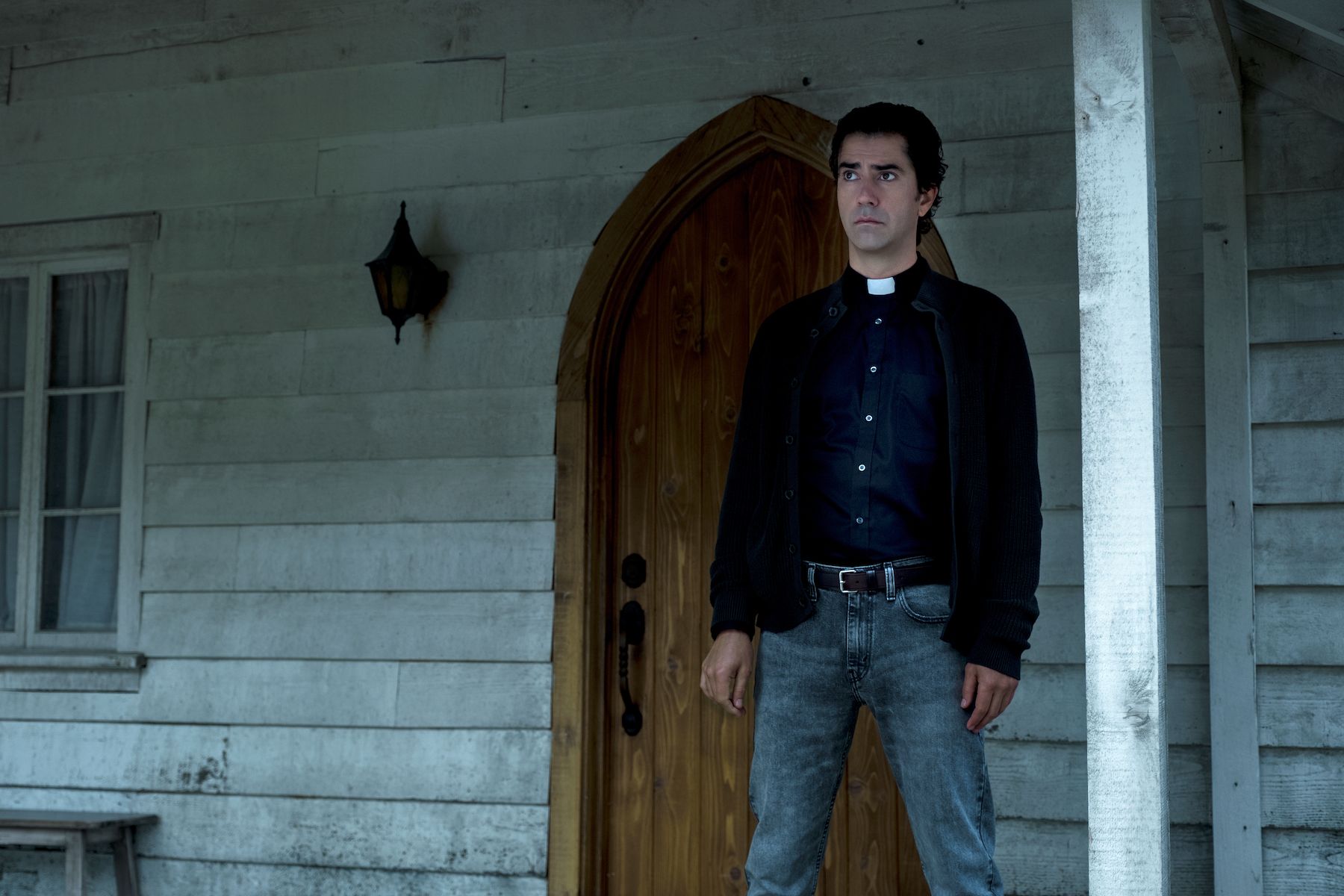 Midnight Mass
1 season, 7 episodes | IMDb: 7.8/10
Mike Flanagan is quickly becoming one of the best genre visionaries in the game and he delivers another win for horror fans with this deeply moving, deeply unsettling story about a small island community plagued by their own religious prejudice. Zach Gilford plays Riley, the prodigal son returning home after a terrible tragedy causes him to question his purpose in life. Flanagan favorite Kate Siegel plays Erin, his high school sweetheart, also dealing with trauma from her past, As the two bond, the rest of the community welcomes a mysterious new figure to its church, a priest with a dark secret and troubling plans for his parishioners. Everyone is on their A-game here, especially Samantha Sloyan as the pious nun Bev Keane and Hamish Linklater as tortured Father Paul.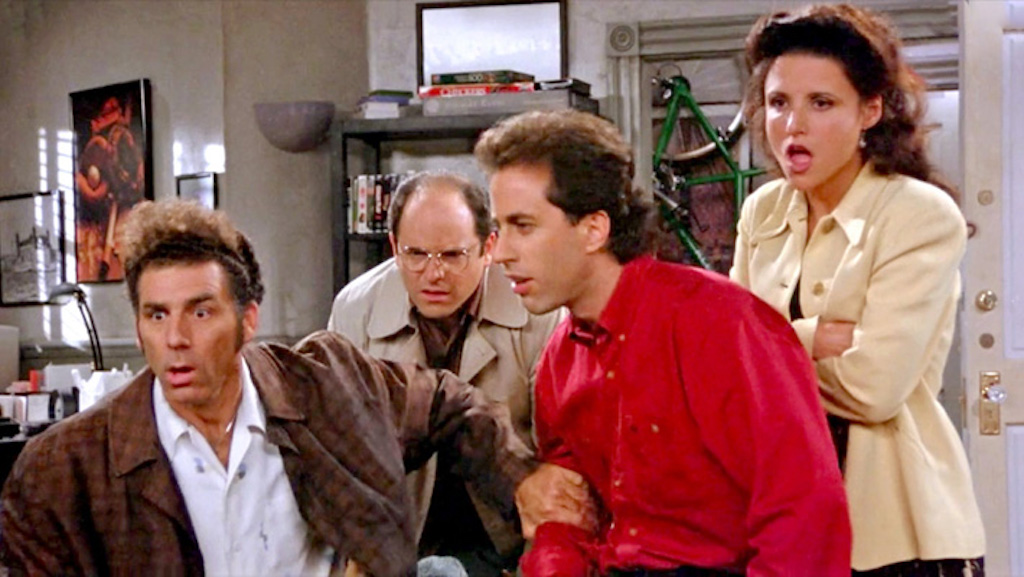 Seinfeld
9 seasons, 171 episodes | IMDb: 8.9/10
For a show about nothing, Seinfeld has left a cultural imprint that few shows can boast of achieving. Back before shows about neurotic people were the latest trend, Jerry Seinfeld blended his own neuroses with his stand-up act, creating a New York landscape that many could relate to. With stories based on the minutiae of relationships and everyday living, Seinfeld embedded itself in the cultural zeitgeist like few shows have done. Even if you've never seen an episode, you still know about the Soup Nazi and Newman. Plus, Veep fans will enjoy seeing a pre-presidential Julia Louis-Dreyfus as the hilariously frazzled Elaine Benes.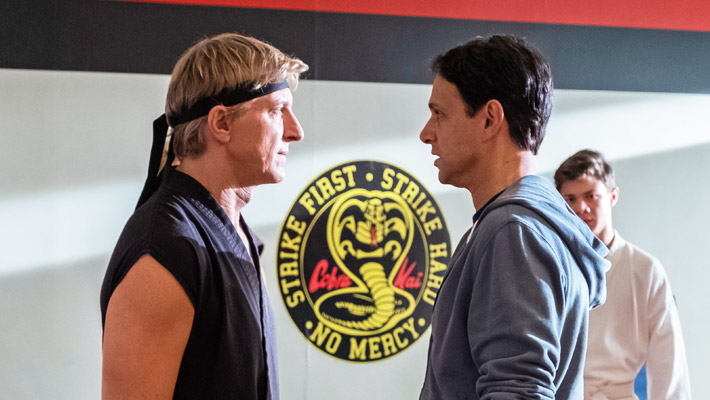 Cobra Kai
5 seasons, 50 episodes | IMDb: 8.7/10
Even if you didn't catch the original films, you'll probably still enjoy this series which picks up 30-something years after that infamous Karate Tournament with Johnny Lawrence (William Zabka) deciding his path to redemption involves opening up a dojo, reigniting his rivalry with Daniel LaRusso (Ralph Macchio). It's much better than it has any right to be.
Master of None
3 seasons, 25 episodes | IMDb: 8.3/10
Intimate, funny, warm, and kind, Master of None confidently tackles issues of sex and race from a perspective original to mainstream television. Creator, writer, and star Aziz Ansari loads the sitcom with smart observations and wry humor, and when it comes to dating as a thirty-something, Ansari just gets it. Sweet, sentimental, but never sappy, the mold-breaking Master of None may be the most thoughtful and well-considered dating sitcom on television.