We're only a few months into 2022, yet we've had an influx of amazing indie albums already. Paramore's long-awaited This Is Why exceeded expectations; Black Belt Eagle Scout's The Land, The Water, The Sky was a whirlwind of sprawling emotion and visceral instrumentation; Andy Shauf's Norm served as a compelling portrait of a complex character. More highlights include Yo La Tengo's This Stupid World, Mac DeMarco's Five Easy Hot Dogs, and Samia's Honey.
Luckily, there's more records to come. Some, fans have been anticipating for years; others come from emerging artists who are getting ready to prove themselves and hopefully break out. Either way, spring is a great time to release a record — it's time to blast CDs on long drives with the windows down.
Meet Me @ The Altar — Past // Present // Future
Release Date: March 10
A debut album is overdue for the invigorating Fueled By Ramen trio. Past // Present // Future follows a string of EPs and singles that pulled a massive fan base in, and it'll definitely bring more music lovers into their grip. They already brought the catchy anthem "Say It (To My Face)" to late-night television; it represents their energetic, exuberant brand of pop punk. "This album pays homage to the music we loved growing up while reflecting our modern-day lives, sounds, and experiences," they said upon the announcement of the LP.
100 Gecs — 10,000 Gecs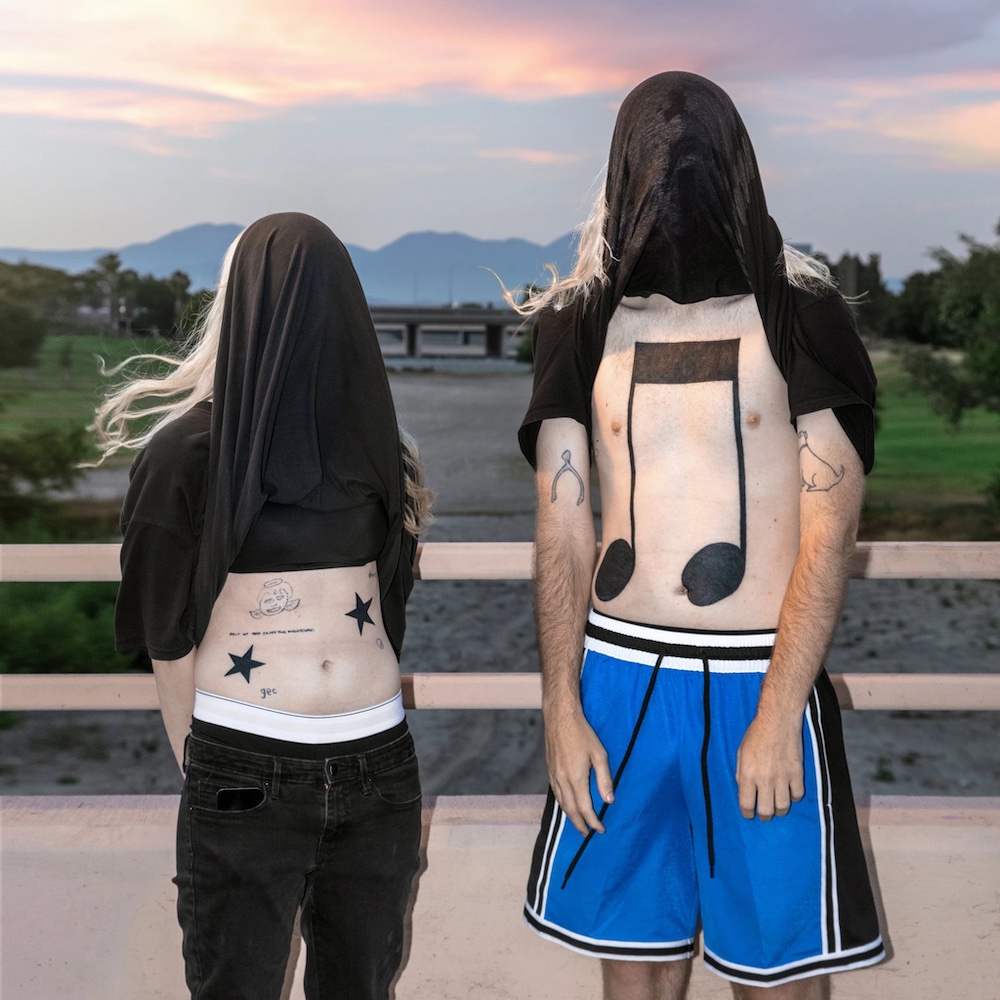 Release Date: March 17
Before the enigmatic 100 Gecs head out on tour in April, they're gonna drop 10,000 Gecs, the duo's second album that arrives nearly four years after 2019's 1000 Gecs. Gecs can embody completely different genres in different songs. On "Hollywood Baby," for example, they go in a pop-punk-leaning direction, but they could do just about anything else on the rest of the album. – Derrick Rossignol
Yves Tumor — Praise A Lord Who Chews But Which Does Not Consume; (Or Simply, Hot Between Worlds)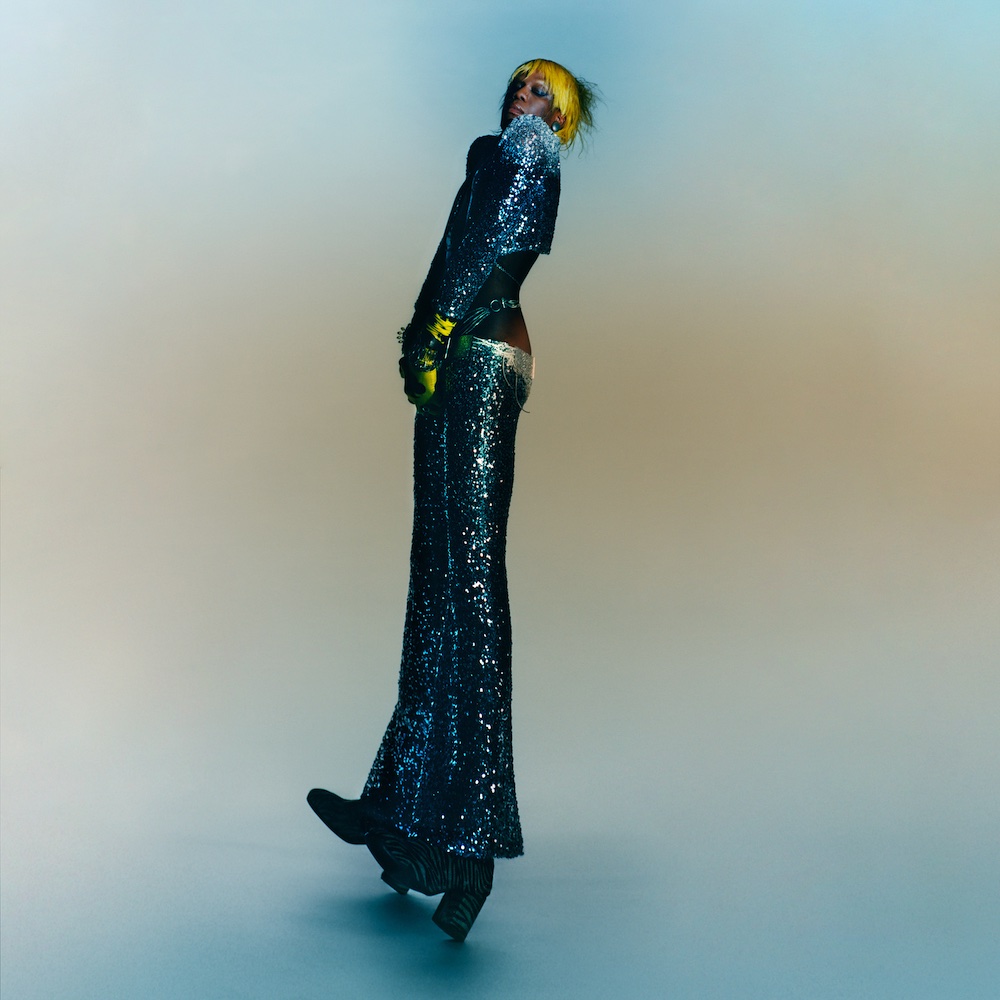 Release Date: March 17
Lana Del Rey nearly had the long album title throne for spring before Yves Tumor came through. Tumor, of course, has been one of the most fascinating musical innovators for years now because, like they do on recent single "Heaven Surrounds Us Like A Hood," they don't let the need for stylistic experimentation get in the way of just plain old good songcraft. – D.R.
Caroline Rose — The Art Of Forgetting
Release Date: March 24
The Art Of Forgetting is an interesting name of an album, considering a lot of making art requires recollection. Caroline Rose's songs are hazy, almost seeing the world through a kaleidoscopic lens. On the sprawling, sparkling "The Doldrums," she tries to reconcile with her unwanted memories: "I can't erase the past and I won't close my eyes / All I ask is silence from the noise inside my mind." The lyricism in the singles is consistently striking; on the soft but profound "Love / Lover / Friend," she lists what she is not: "I'm not your keeper / Your debt collector / I am not a puppeteer pulling strings / I'm not a rag doll / With which you can always play," she croons.
Fall Out Boy — So Much (For) Stardust
Release Date: March 24
We've had Fall Out Boy in our lives for over two decades at this point, and in case you haven't been paying attention, they haven't stopped pumping out No. 1 albums. Their past three LPs have all topped the charts and it's clear Patrick Stump, Pete Wentz, and company are still having a lot of fun doing it, like with their Easter-egg-packed "Love From The Other Side" video. – D.R.
Softcult — See You In The Dark
Release Date: March 24
A press release says Softcult is recommended if you like Nirvana, Soccer Mommy, Alvvays, or Slowdive. Does it get any better than that? The music warrants this as well; Softcult's previous EPs and singles have been dreamy feminist explorations, and they're overdue for a debut full-length. See You In The Dark sounds bewitching so far from the single "Dress," which the duo explained is about consent. Even when reckoning with heavy topics, the track itself feels light and delicate, floating with mesmeric guitars and pleasant vocals.
Yours Are The Only Ears — We Know The Sky
Release Date: March 24
"'Dreamer' is about waking up to the realization that you need to move on from a painful relationship," Susannah Cutler, who plays as Yours Are The Only Ears, said about the We Know The Sky lead single. "Dreamer" makes her sound wise beyond her years as she reflects on a doomed romance: "When you talk I close my eyes / Imagine all the ways I lie / Just to keep this alive," she sings, her breathy vocals poignant and heartfelt. The title track, released after, is as stunning, leaning into a more sparse sound that shows how she can use quietness to her advantage.
Boygenius — The Record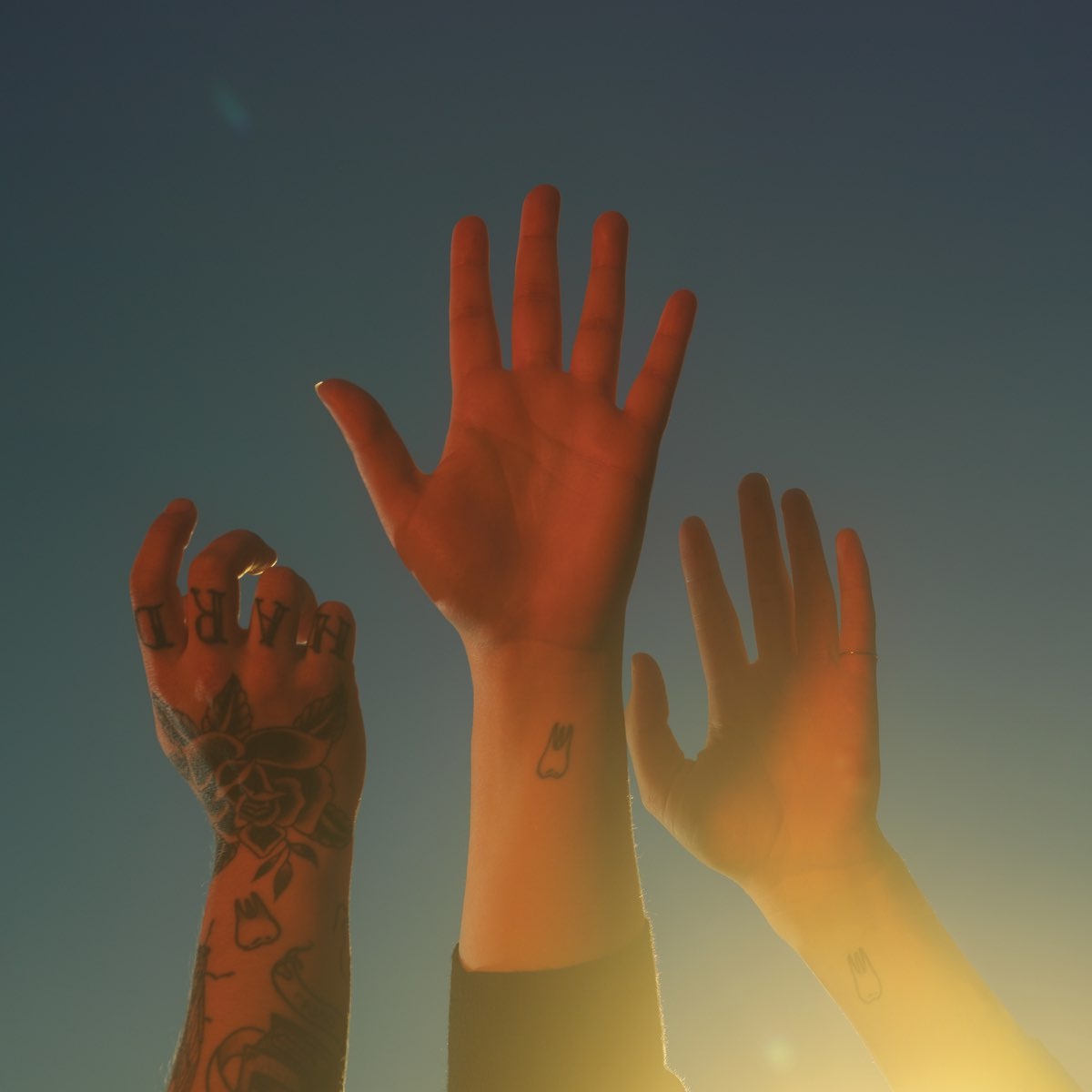 Release Date: March 31
Phoebe Bridgers, Lucy Dacus, and Julien Baker are three of the most respected artists in their field, so it's naturally always exciting when they find time to revive their collaborative project, Boygenius. Reviving it they are: Their 2018 self-titled EP caused a frenzy, so their upcoming full-length record is sure to draw even more enthusiastic support. – D.R.
The New Pornographers — Continue As A Guest
Release Date: March 31
The singles for Continue As A Guest, the new album by The New Pornographers, have been promising. It's the follow-up to their 2019 record In The Morse Code Of Brake Lights. "Really Really Light" was an immediately endearing introduction to Continue As A Guest; the guitars are breezy and exuberant, reminiscent of The Smiths, and the harmonies are hypnotic. "Angelcover" had more of a groove to it, echoing more of a gothic sound.
Blondshell — Blondshell
Release Date: April 7
More than half of Blondshell's debut is out after she scattered the release of singles over 2022 and 2023. Sabrina Teitelbaum gets away with this because the songs kept getting better every time, from the gloomy, enticing "Olympus" that grapples with love and addiction to the explosive "Veronica Mars" with stunning guitar work and jaded vocals. For a first album, it's already looking remarkably unique and immersive, like it plunges the listener into a dark, intense world.
Scowl — Psychic Dance Routine EP
Release Date: April 7
Scowl are undoubtedly one of the most exciting hardcore bands right now after the release of their ruthless 2021 album How Flowers Grow. They're following that up with the Psychic Dance Routine EP. The lead single "Opening Night" drew comparisons to Hole and L7, bursting with grungy guitars and Kat Moss' unafraid vocals. Though she's known for brutal growls, she sings mischeviously until the very end when the track explodes and she unleashes her familiar howls. It's hard to predict what Psychic Dance Routine will be like, but it'll definitely be a riot.
Wednesday — Rat Saw God
Release Date: April 7
Wednesday made a major move last year by signing with Dead Oceans after earning acclaim with the first four albums. The group hasn't given themselves much time to rest — Rat Saw God will be their fourth album since 2020 — but they don't sound tired on songs like the shoegaze-y recent single "Bath County." – D.R.
Worriers — Warm Blanket
Release Date: April 7
Worriers' 2020 album You Or Someone You Know came out right before the pandemic hit, yet the opening track was fittingly titled "End Of The World." Though the album was overshadowed by the panic and the quarantine, it was a good soundtrack to chaos. Now they're preparing for the follow-up, Warm Blanket, and the lead single "Pollen In The Air" signifies a new beginning: "Quiet in the ever after / In our supplemental chapter / This could be a cool disaster / We didn't care." Lauren Denitzio sounds reflective but hopeful. The following single "Prepared To Forget" is a moody ballad: "I'm heading out, prepared to forget / All the memories I haven't even made yet." Warm Blanket will definitely be an emotional ride.
Feist — Multitudes
Release Date: April 14
"The last few years were such a period of confrontation for me, and it feels like it was at least to some degree for everyone," Feist said in a statement. The hallucinogenic single "In Lightning" is the first taste of Multitudes, and it's a memorable experience. Shimmering vocals strike the listener from all angles, creating a kaleidoscopic landscape. It's the opener to the album, so it's safe to expect that the album will only get more immersive and hypnotic from there.
Fenne Lily — Big Picture
Release Date: April 14
When releasing the Big Picture lead single "Lights Light Up," Fenne Lily said she'd "never really written about love in the present tense before this." You wouldn't be able to tell. The track buzzes with gentle affection, moving slowly yet excitedly. "You came to me at the speed of a bad decision / Just the speed, the bad not so much," she sings candidly and smoothly, sounding like she's done this a million times. The following single "Dawncolored Horse," which showcases her knack for storytelling even more, also comes across as natural and endearing; the singer-songwriter feels like a dear friend the second she begins singing. Big Picture will likely hit home.
Jesus Piece — …So Unknown
Release Date: April 14
There's no limit to the ruthlessness of Jesus Piece. The Philly-based hardcore band are following up 2018's Only Self with the fiery …So Unknown, whose singles have been nothing short of ferocious. "Gates Of Horn" abides by no rules, endlessly exploding with intense breakdowns and noisy growls. Other singles "An Offering To The Night" and "Tunnel Vision" are as brutal, rooted in metallic riffs and corrosive vocals. …So Unknown will be a cathartic world of pure rage.
Metallica — 72 Seasons
Release Date: April 14
A fortuitous Stranger Things placement has helped put the long-running metal group back in the pop culture spotlight, and now they're ready to capitalize on it with a new album. On lead single "Lux Æterna," James Hetfield and company proved that despite how long they've been in the game, they're far from ready to start phoning it in and just collecting paychecks with pedestrian material. – D.R.
The Smashing Pumpkins — Atum: A Rock Opera In Three Acts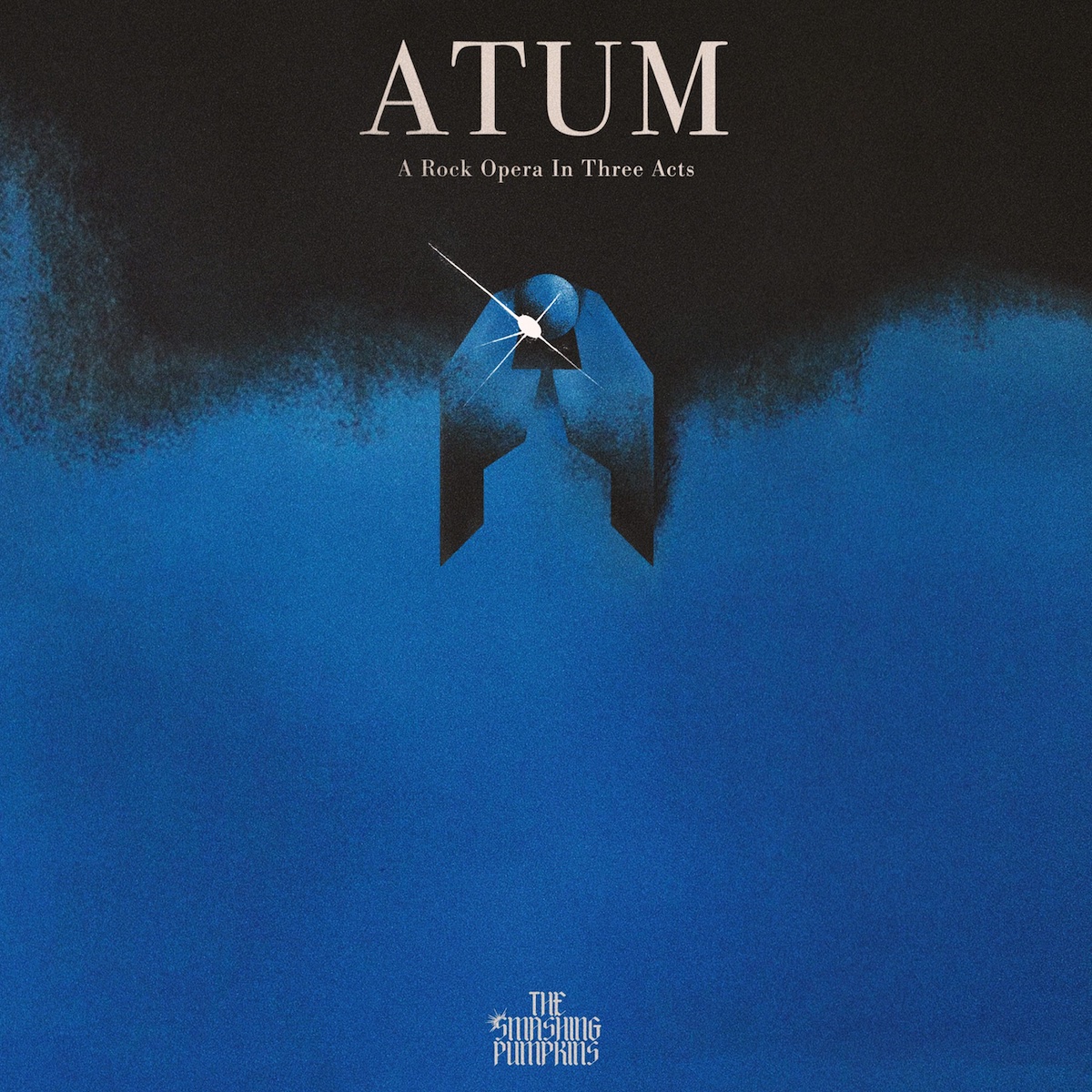 Release Date: April 21
Speaking of tenured groups, Smashing Pumpkins is another one that hasn't stopped adventuring. Atum will be their twelfth album and its release is actually already in progress: The first act dropped in November 2022, the second arrived in January, and the project-completing third will be here in April. Bands less seasoned than Smashing Pumpkins lose their creativity all the time, so power to Billy Corgan and company for keeping their imaginations alive. – D.R.
Beach House — Become EP
Release Date: April 22
Beach House just unveiled the sprawling album Once Twice Melody last year, which contained some of their best tracks yet, like the stunning "Superstar": "I see it now in this photograph / Something good never meant to last," Victoria Legrand sings emptily against an ethereal sonic background. Now they're gearing up to release the Become EP, which is a collection of five songs that didn't make the cut for Once Twice Melody. Because of the pair's chemistry, it's likely that they can do no wrong, so these songs are sure to be transcendent.
Indigo De Souza — All Of This Will End
Release Date: April 28
De Souza's Saddle Creek debut Any Shape You Take was an Uproxx favorite in 2021, and while it's a tough act to follow, it appears All Of This Will End is up to the task. "Younger & Dumber" was certainly a prime choice for a lead single, as the evocative song is a lovely and thoughtful reflection on youth that sets the table for more greatness to come. – D.R.
The National — First Two Pages Of Frankenstein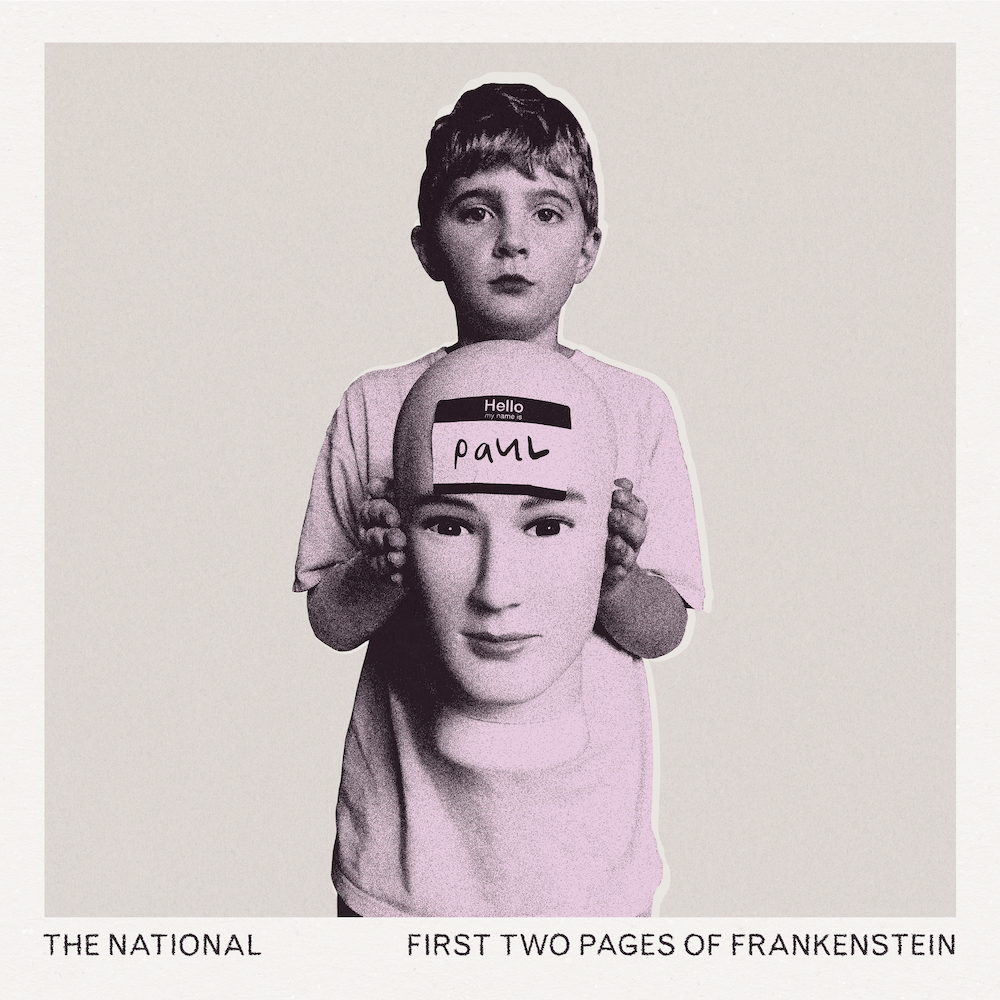 Release Date: April 28
Aaron Dessner apparently devoted a pocket of time to take a break from becoming one of pop's newest go-to collaborators: The National have a new album ready to go. First Two Pages Of Frankenstein will be the band's first since 2019 and Dessner's connections actually helped here, too, as Taylor Swift and Phoebe Bridgers (and Sufjan Stevens) make appearances. – D.R.
Arlo Parks — My Soft Machine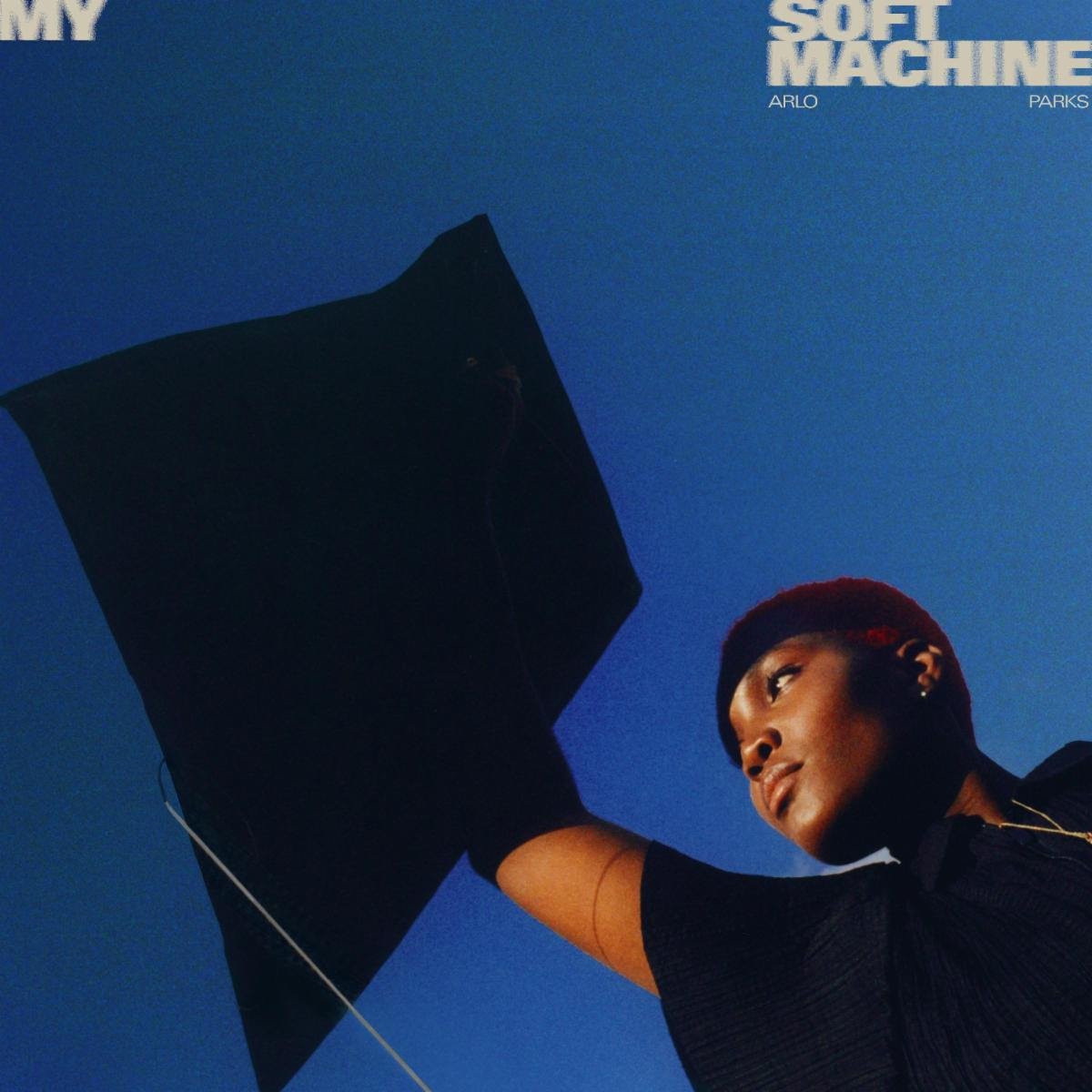 Release Date: May 26
In 2021, Collapsed In Sunbeams made Arlo Parks a star in her native UK and a Grammy-nominated critical favorite in the US. Part of Parks' appeal is her vulnerability and it appears there's plenty of that on the new LP: She previously described the project as confronting "the mid-20s anxiety, the substance abuse of friends around me, the viscera of being in love for the first time, navigating PTSD and grief and self-sabotage and joy, moving through worlds with wonder and sensitivity." – D.R.
Miya Folick — Roach
Release Date: May 26
What's a better way to introduce a new album than with a self-empowering anthem called "Get Out Of My House"? Miya Folick's Roach lead single is "about a person, but it's also about a certain bad habit and a certain bad feeling." It palpably feels like she's shaking off both that person and feeling — quite literally — as the dancey track jitters enthusiastically while she sings of preparing for a better, more positive life. With that kind of kickoff, Roach should be an inspiring album that watches Folick being the best version of herself.
Some artists covered here are Warner Music artists. Uproxx is an independent subsidiary of Warner Music Group.