It's time to brush up on your movie theater etiquette because it sounds like we'll be spending a lot of time sardined into cushy seats and inhaling the sweet fumes of stale popcorn in 2023.
What we're trying to say is, there are a lot of movies are coming out this year. A lot of good movies too, the award-winning, box-office-smashing kind that consume our social media feeds and give us plenty to pick apart at the office watercooler, assuming those are still a thing. And what do we do when there are a lot of things to sort out? Well, we vote, and so we asked some of our critics to tell us which films they were most excited about in the new year, with some surprising results. So get out your calendars and then take a look at where we collectively stand on everything from sci-fi sequels to Scorsese-directed crime dramas, high-speed heists, plastic, fantastic origin stories, and a Nolan biopic of nuclear proportions.
Honorable mentions/others receiving votes: Indiana Jones And The Dial Of Destiny, Shazam! Fury Of The Gods, Asteroid City, Little Mermaid, Renfield, Creed III, 65, The Exorcist, No Hard Feelings, Challengers, MaXXXine
8. Magic Mike's Last Dance
For too long, there has been an absence of horniness in cinema. But not for long: after taking a break for the raunchy sequel Magic Mike XXL, cinema master Stephen Soderbergh returns to the male stripper universe with Magic Mike's Last Dance. Channing Tatum returns as the titular Magic Mike, who heads to London to lead a steamy show. By his side is a wealthy socialite played by the incomparable Salma Hayek. The trailer promises to leave you… very satisfied, to say the least, most appropriate thing. — Carrie Wittmer
7. (tie) Oppenheimer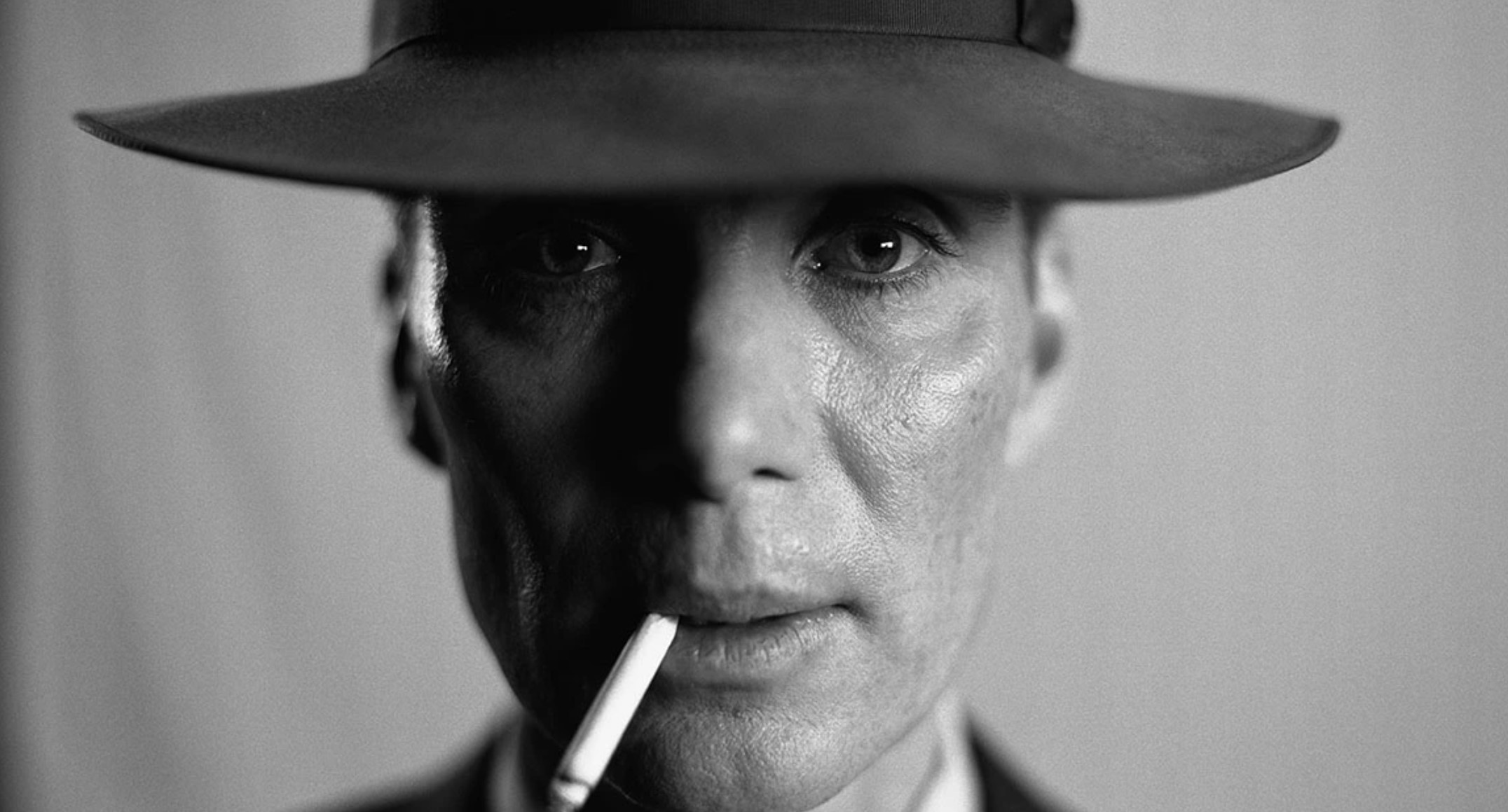 Christopher Nolan's next masterwork, Oppenheimer, is centered on the creation of the atomic bomb during World War II and the life of J. Robert Oppenheimer, the man responsible for the success of the Manhattan Project. Cillian Murphy stars as Oppenheimer while Emily Blunt plays his wife, Kitty. Matt Damon and Robert Downey Jr. are also on-board, but there are honestly too many big names to list out. With Nolan in the director's chair and the impressive cast, it's safe to say that Oppenheimer has the potential to be one of 2023's best films. — Wongo Okon
7. (tie) Killers of the Flower Moon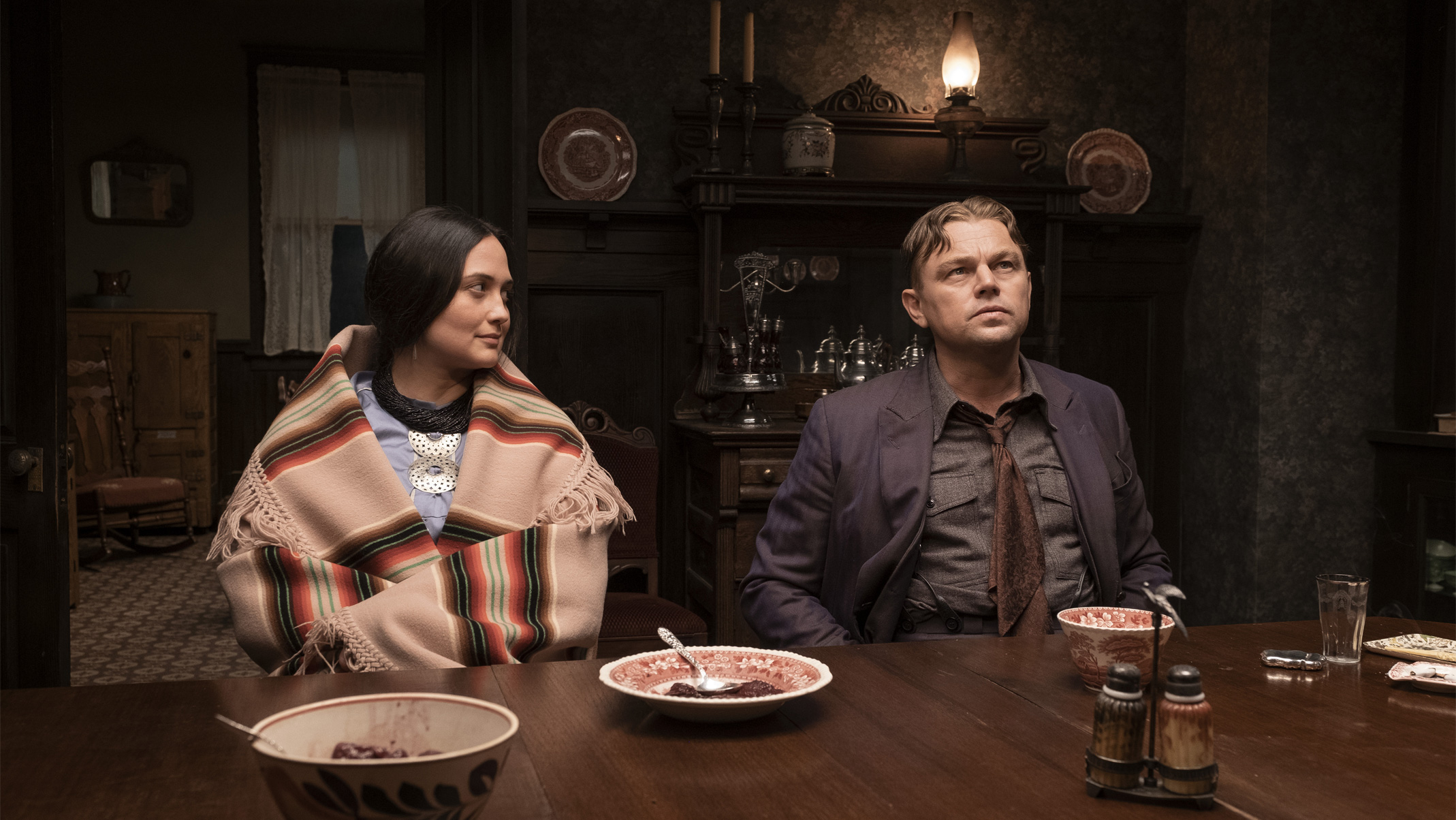 Martin Scorsese ventures into new territory this year, bringing with him a handful of faithful collaborators to tell another true crime story, this time with Western roots. Based on a best-selling non-fiction book of the same name, Scorsese (along with long-time muses Leonardo DiCaprio and Robert De Niro) tackle the tragic murders of dozens of members of the Osage Nation at the hands of a covetous white landowner named William Hale (De Niro) in the 1920s — a years-long assassination plot that eventually led to the "birth" of the FBI. Jealous of the wealth the Osage People accumulated thanks to owning oil-rich land in Oklahoma, Hale and his family – including a nephew named Ernest Burkhart (DiCaprio) – orchestrated the killings of at least 20 wealthy Osage tribe members, corrupting police officers and bribing local politicians along the way. It's a long, winding, and morally-bankrupt tale of greed, prejudice, and deadly entitlement – one that just might score Scorsese and company more Oscar noms. — Jessica Toomer
6. (tie) Cocaine Bear
Subtlety can be a wonderful thing, but also, I enjoy titles that tell you precisely what you're gonna get, which is what's happening here: a bear ate about 70 pounds of cocaine and then went on a murderous rampage. Clearly, this will be a masterpiece directed by Elizabeth Banks and featuring Ray Liotta in one of his final roles. And as the trailer shows us, the nice boy from Sweet Tooth (Christian Convery) drops an F-bomb. It will be chaos, I tell you.
Then there's this: Margo Martindale gets snatched by the bear with no "apple pie" to be found. Justified fans, I am not referencing in a gratuitous way. This matters. Our own Brian Grubb previously laid it all out there: this film is based upon the same real-life story that inspired the Season 4 Drew Thompson arc of the Tim Olyphant show. But the story could be even better in this movie because (although Raylan Givens will not swagger out of the woods and shoot the bear) this story includes the bear. He ate cocaine, and he's on fire. — Kimberly Ricci
6. (tie) Spider-Man: Across the Spider-Verse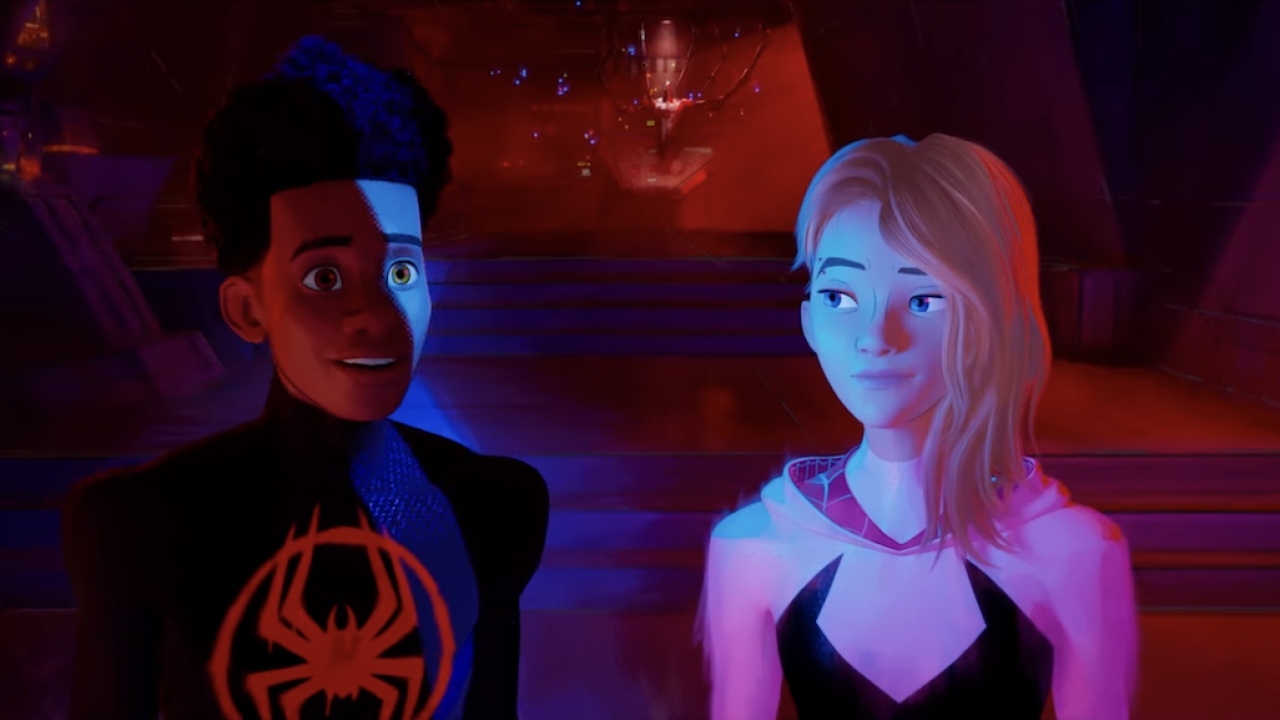 2018's Spider-Man: Into the Spider-Verse is not only the best Spider-Man movie — it's arguably the best comic book movie ever made. (No pressure, Spider-Man: Across the Spider-Verse.) But based on everything we've seen so far, the sequel looks just as good as the original, if not better, because it has Daniel Kaluuya as Spider-Punk and dozens (hundreds?) of other Spider-People. Across the Spider-Verse will require more than one viewing to take them all in. But, like Into the Spider-Verse, multiple watches won't be a chore; it'll be a pleasure. — Josh Kurp
5. Fast X
It feels crazy that it took this franchise 10 movies to find a role for Jason Momoa. Jason Momoa is maybe the most "should be in the Fast & Furious movies" actor currently working in Hollywood. Everything about him screams it. The temptation here is to be angry about that, the thing where we all wasted so much time making these movies without him. The better reaction — the mature one — is to be thankful that it's finally happening. Especially when you see Momoa describe his character (whose name is "Dante," which is perfect) as "very sadistic and androgynous and he's a bit of a peacock." All of this in a franchise that just sent Ludacris and Tyrese to outer space in a NoS-fueled muscle car. Anything could happen. Dominic Toretto could be a senator by the end of the movie. That's not an impossible outcome here. There's something thrilling about that. — Brian Grubb
4. Mission Impossible: Dead Reckoning Part One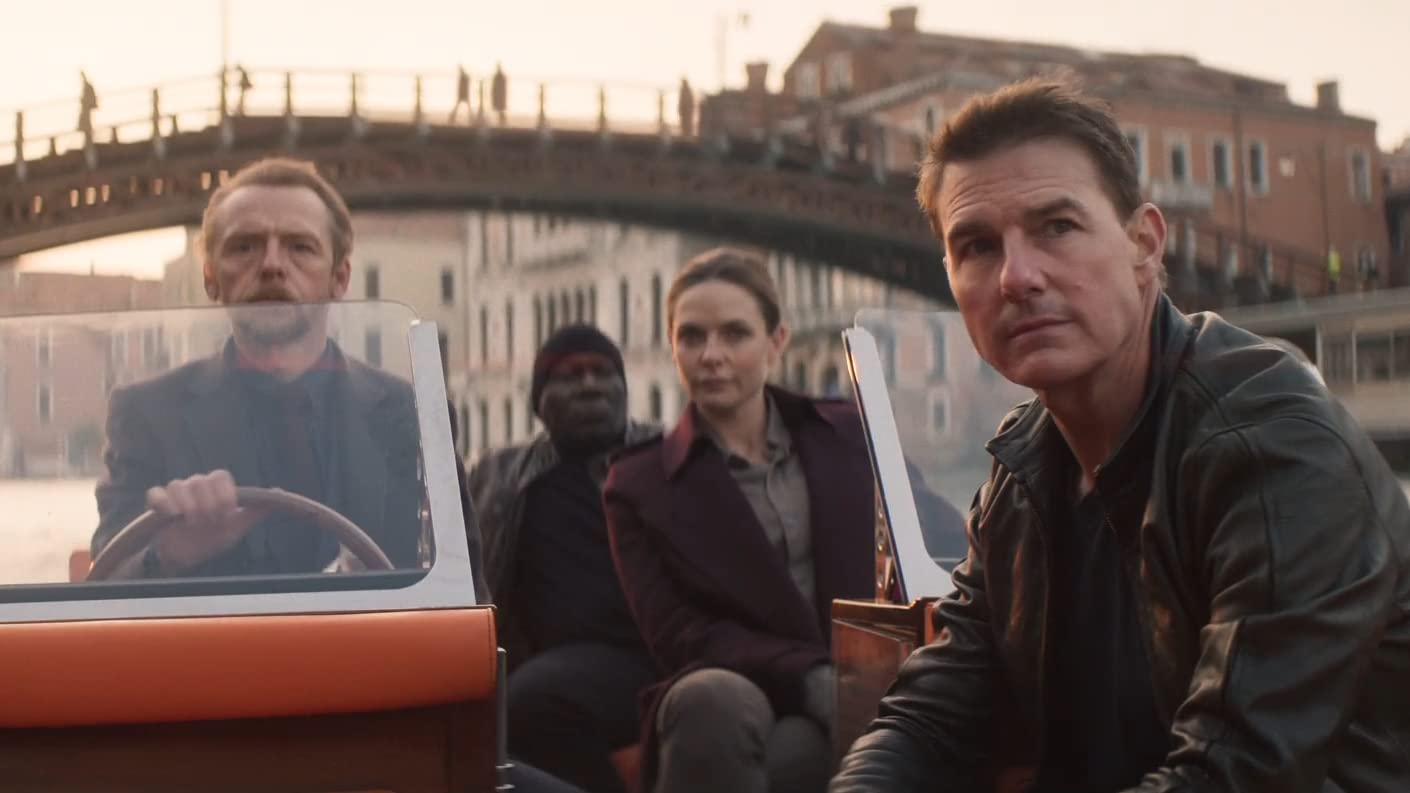 The most frequently punctuated film franchise is back, and not a moment too soon. For the seventh Mission: Impossible movie, and the first since 2018's Mission: Impossible – Fallout, Tom Cruise performed the "most dangerous stunt" ever, which involves riding a motorcycle off a cliff. He's basically Russell Crowe in Gladiator asking "are you not entertained?" except he's 100 percent serious about wanting to entertain us with his life-or-death stunts. Also along for the ride (not the ride off the cliff, however) are returning favorites Ving Rhames, Simon Pegg, Rebecca Ferguson, and Vanessa Kirby, as well as newcomers Hayley Atwell, Pom Klementieff, and Shea Whigham. Top Gun: Maverick was one of the biggest movies of 2022 — Mission: Impossible – Dead Reckoning Part One will hopefully be just as massive in 2023. — Josh Kurp
3. John Wick: Chapter 4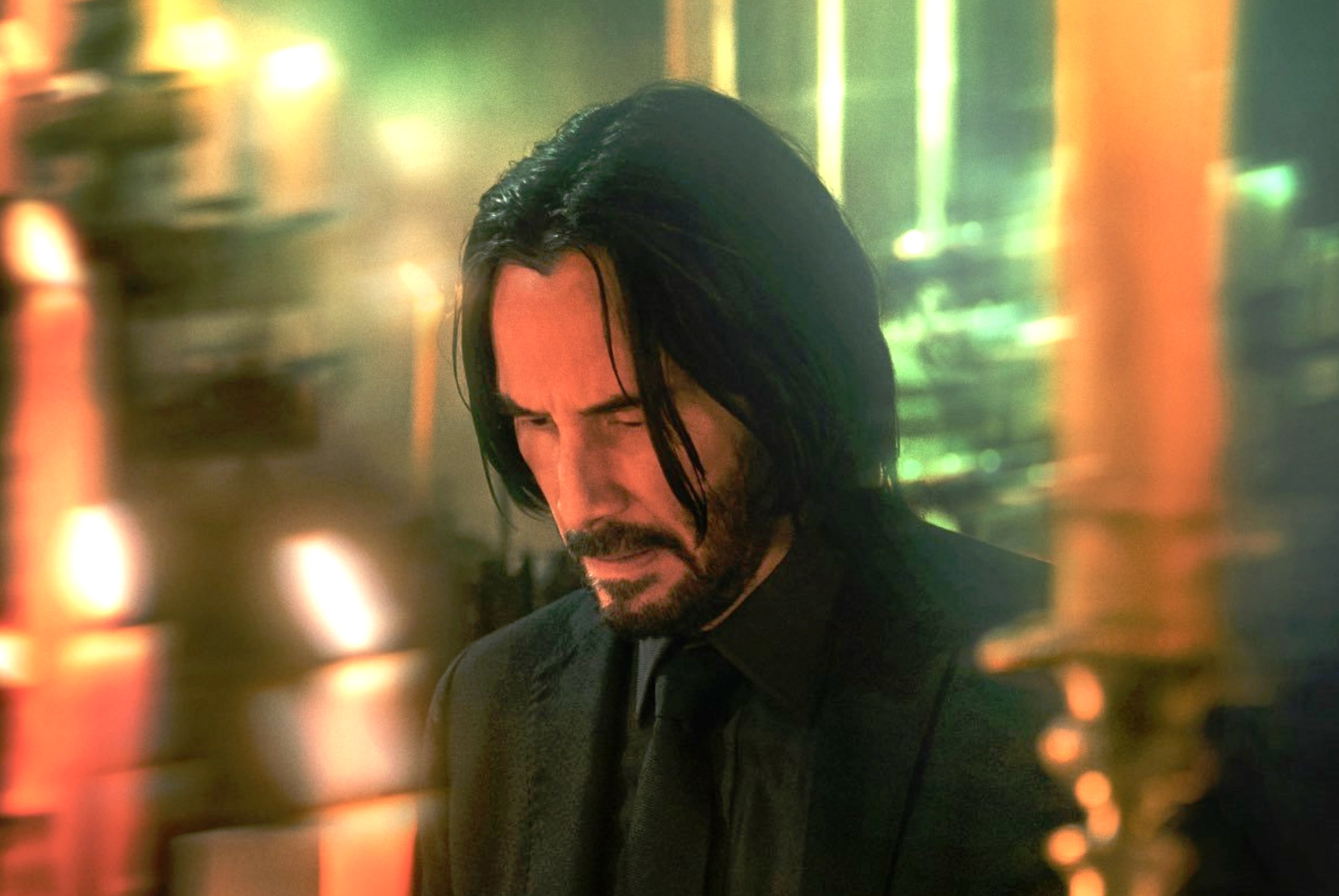 Keanu Reeves, man. I could stop there, but I cannot do so. Because Keanu is at the stage of his career where he could, you know, decide to focus on his "craft" or not do a million punches and kicks. Yet here he is, doing that better than anyone else. It's kind of like Tom Cruise, but there's a different vibe because Keanu is not inside an airplane with a parachute to save him if things go awry. Instead, he is throwing himself into hand-to-hand combat (while wearing a suit, no less) for our edification. He knows that we want this, and he delivers and happily so.
At this point, John Wick has slaughtered nearly a whole army of criminal underworld dudes, and the franchise has increasingly gone off the rails in the most glorious way possible. Again, this is happening on the strength of the Wick character (every fan knows this by now: do not f*ck with a man's dog) and whatever he can grip in his bare hands. He's gonna deal with ninjas and horse-bound gunfights and a new baddie played by Donnie Yen, who was certainly fated to appear in this franchise. And I have complete faith that Keanu would not be doing this movie if it doesn't top the greatest scene of the franchise thus far: the busting-through-glass-boxes fight scene of Parabellum. I'm ready. I will watch this in IMAX, which is not something I say frequently. Give me the tick-tock and the swords and the rain-soaked battles and that sweet action choreography. Oh, and the mythology. That's pretty neat. too. — Kimberly Ricci
2. Dune: Part Two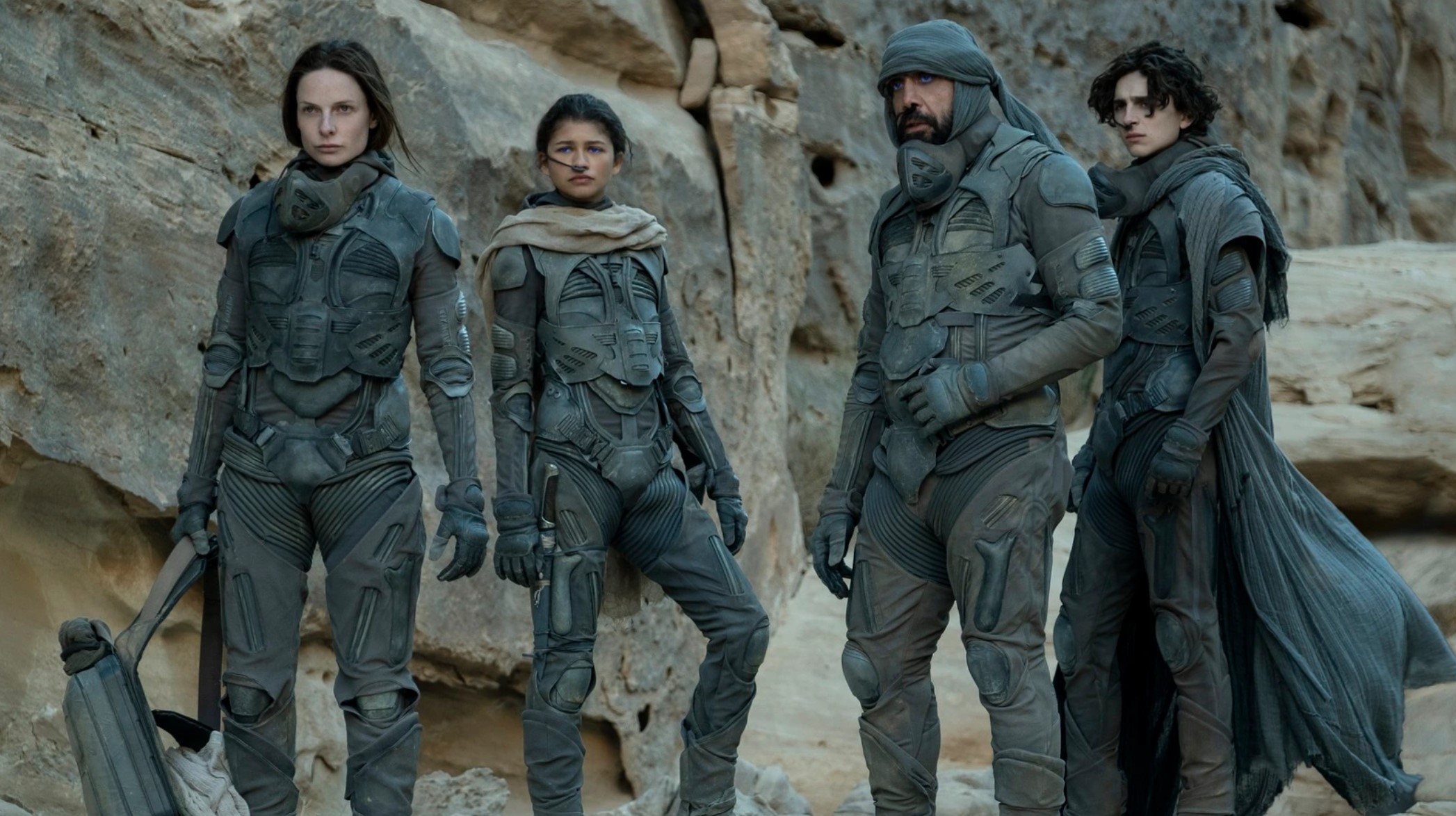 This was always Denis Villeneuve's plan, to follow up his sub-woofed space opera with a part two that delved even deeper into the mythology and majesty of Frank Herbert's seminal sci-fi novel. Thankfully, despite simultaneous streaming platform premieres and Covid constraints, we got here. Here, of course, being the next installment in the story of Timothee Chalamet's Paul Atreides, an intergalactic messiah with luscious locks and a terrible destiny. With most of his family dead and his House destroyed, Paul and his mother, Lady Jessica (Rebecca Ferguson) must now partner up with the Fremen of Arrakis to defeat House Harkonnen and fulfill his prophesized destiny – which all sounds very grand and ridiculous. And that's without even mentioning the whole "riding giant sandworms" bit. We've been promised more than a perfume-commercial-break of Zendaya this time around and some new characters played by the likes of Florence Pugh, Austin Butler, and Christopher Walken. Combine all that with Villeneuve's passion for serious storytelling and Hans Zimmer's bone-rattling, bass-heavy score, and this "sequel" will likely translate into one of the more awe-inspiring sci-fi epics of the year, not to mention, the decade. — Jessica Toomer
1. Barbie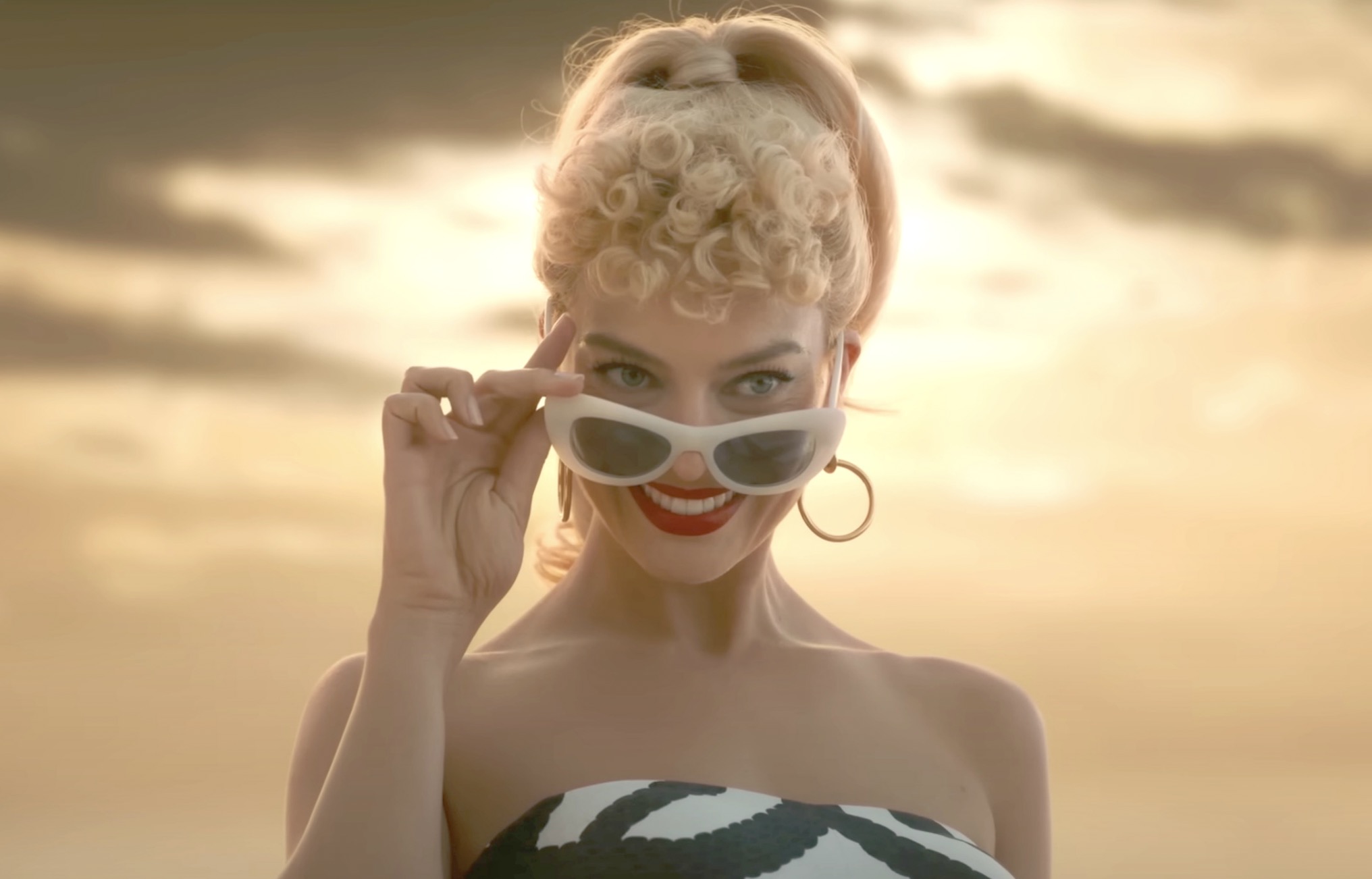 Looming large over the year's impressive line-up of blockbuster franchises is this maybe-meta exploration of conscious consumerism coated in neon-pink nostalgia about a children's toy that's become a cultural icon. Helmed by Greta Gerwig and starring a who's-who lineup led by Margot Robbie and Ryan Gosling, Barbie seems almost too smart for a premise that began by asking the simple question, "What if life in plastic wasn't so fantastic after all?" With few plot details and only a Kubrickian-styled teaser to whet the appetite, we're still questioning how this Mattel-funded fever dream might play out. Will Barbie be remembered in the pantheon of cinema as the highest-brow of art, a Truman Show-like musing on sentience and self-confidence? Will it be a gluttonous exercise in camp, an oversaturated acid trip of tongue-in-cheek humor that flops at the box office but finds life as a future cult favorite? Will it finally give Robbie the blockbuster star vehicle she deserves? Will it turn Gosling into 2023's himbo of the year? Half the fun is in the wondering. — Jessica Toomer