Though it's sometimes easy to get down about what's happening on a global scale in the world around us, the minutia of an artist, an album, or a song can be a saving grace in our day-to-day lives. Music has never been able to fix what's wrong with the world, but sometimes it feels like it can fix what's wrong with us, at least for that moment, for that day.
Most people who listen to music obsessively are using it to prop themselves up, to create a world that's a little bit different than the one outside their headphones, to remind themselves not only of who they really are deep down, but also, who they want to be. In service of that mindset, here are the best albums of 2018 so far, may they afford you some small amount of courage or respite in a world that can feel increasingly chaotic.
50. Jack White, Boarding House Reach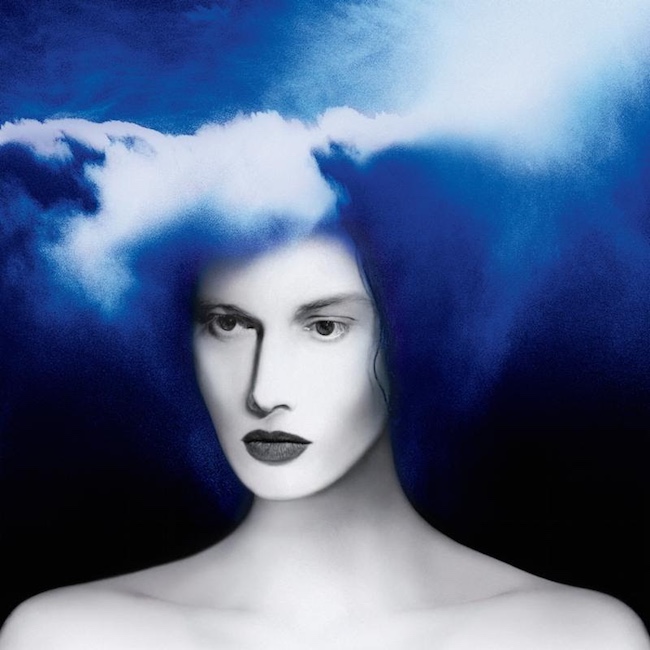 In 2018, Jack White could have easily dialed up the fuzz pedals, plastic guitars, and vintage amplifiers and made a record that gamely played to fans greatest expectations of what he should be doing. But that's never been his M.O. Instead, he enlisted some of the best touring hip-hop instrumentalists in the game, whipped on an Eddie Van Halen-series Wolfgang guitar and scoped out some of the more eclectic sounds gracing the airwaves in the 21st century. Sometimes it works like on "Over And Over And Over," "Respect Commander," and "Why Walk A Dog." Sometimes he misses the mark a little, like on "Ice Station Zebra" or the superfluous "Abulia And Akrasia." That being said, it's never disinteresting, and a massive upgrade over his last, yawn-inducing record Lazaretto.—Corbin Reiff
49. Brandi Carlile, By The Way I Forgive You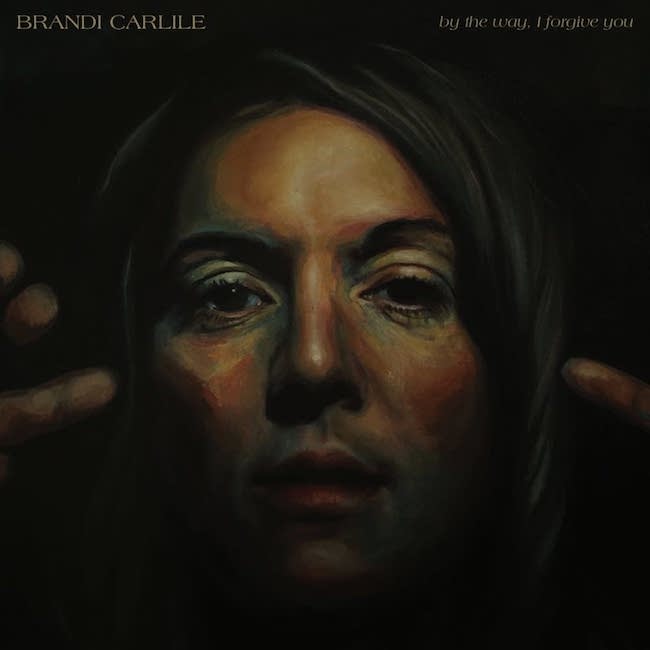 Brandi Carlile is the kind of songwriter who makes you want to hold a song up to the light, and see what powers its inner workings; the self-titled track on her latest effort carries the torch for a 2007 breakout stunner, "The Story," both of which can devastate you with a single listen. For over a decade her poignant, gutwrenching pen has flooded the genre of country/folk/Americana with songs that bend these ancient forms to fit her own will. A fantastic storyteller, Carlile is more often than not relaying a tale of heartbreak. Her latest is no different, but stick around for the phrases that over balmy forgiveness, despite it all.—Caitlin White
48. Say Sue Me, Where We Were Together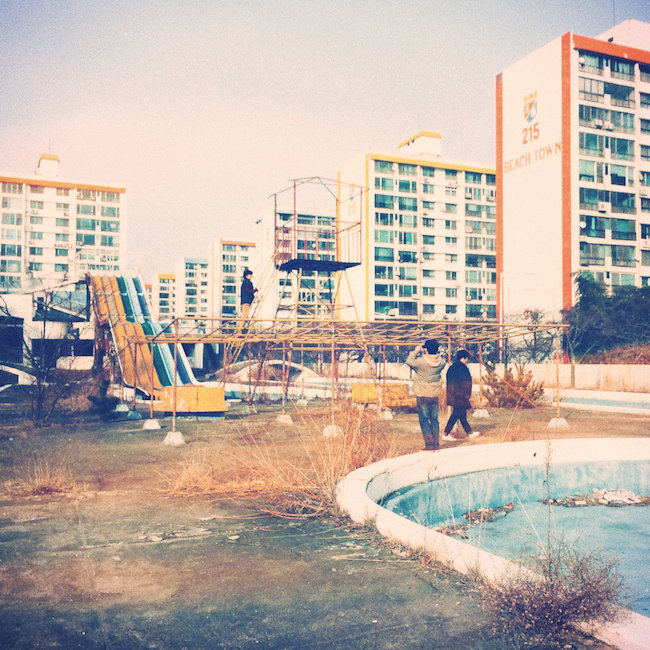 South Korea's Say Sue Me may be the latest in a long line of C86 upstarts, but it's a form that more than 30 years after emerging still finds room for young songwriters to explore yearning and loneliness. It helps that this album can deftly oscillate between celebratory and melancholy, using familiar indie jangle to showcase remarkably sturdy songwriting. Even in this well-established genre, Say Sue Me sound undeniably fresh and inspired.—Philip Cosores
47. Thunderpussy, Thunderpussy
If Thunderpussy haven't been on your immediate radar quite yet, that's fine, but you should seriously should take notice now. The group hails from the storied cradle of incredible rock music, Seattle – they even got Pearl Jam guitarist Mike McCready to lend his significant chops to one of the best songs on their self-titled album, a raucous track titled "Velvet Noose" – and with their debut, self-titled mark, have already notched one of the best new rock albums to come out of the city in years. Lead singer Molly Sides can wail with the best of them, while Whitney Petty shreds guitar like an absolute demon. Check out the song "All In," a slow-burning swank the grows in intensity and volume with every passing second.—Corbin Reiff
46. Courtney Barnett, Tell Me How You Really Feel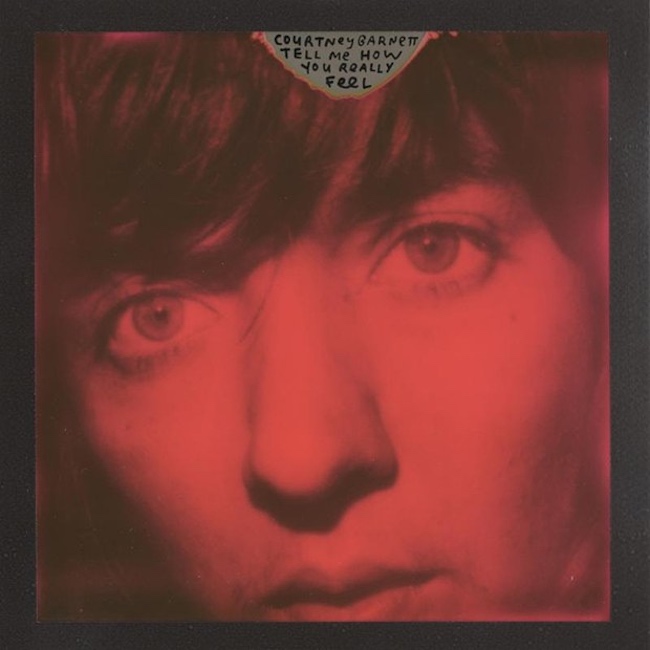 Barnett may often get the "slacker rock' label fixed on her, but the connotation there, as unintentional as I'm sure it usually is, is that her songs are easy or lazy. That is true in the sense that listening to them is a joy that presents no challenges, but it's inaccurate because you don't just fall backward into songwriting like this. Barnett is one of the best rock songwriters of the day, and you don't reach that point by slacking off.—Derrick Rossignol.
45. Rhye, Blood
Five years after releasing an acclaimed debut, Los Angeles-based Rhye's return is every bit as sultry while increasingly refined. Trading bedroom production for more live, warm instrumentation, Blood pumps with the confidence of a touring juggernaut, rightfully shifting from something you'd call a project to what you'd call a band.—P.C.
44. Brothers Osborne, Port Saint Joe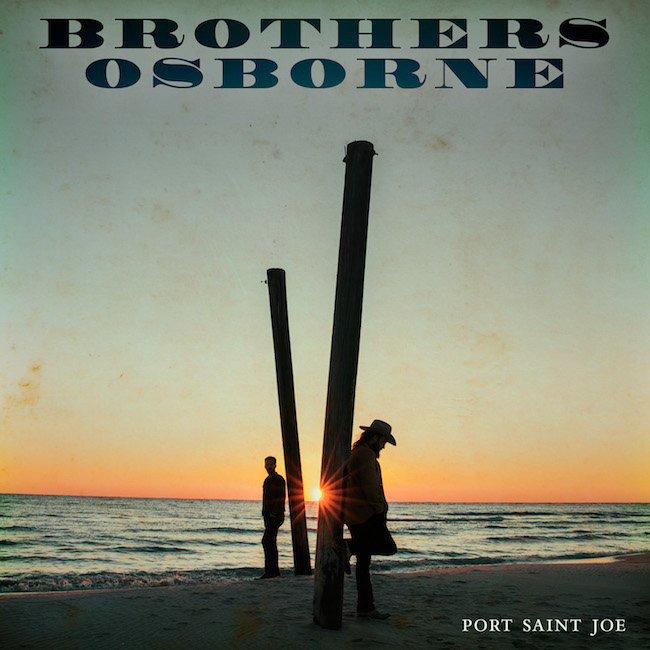 These laconic country bros look like a cross between Chris Stapleton and Luke Bryan, and jam out like the Zac Brown Band without the Jimmy Buffet affectations. But no matter their love for southern-rock guitar heroics, they always balance pop songcraft with heartfelt integrity.—Steven Hyden
43. Leon Bridges, Good Thing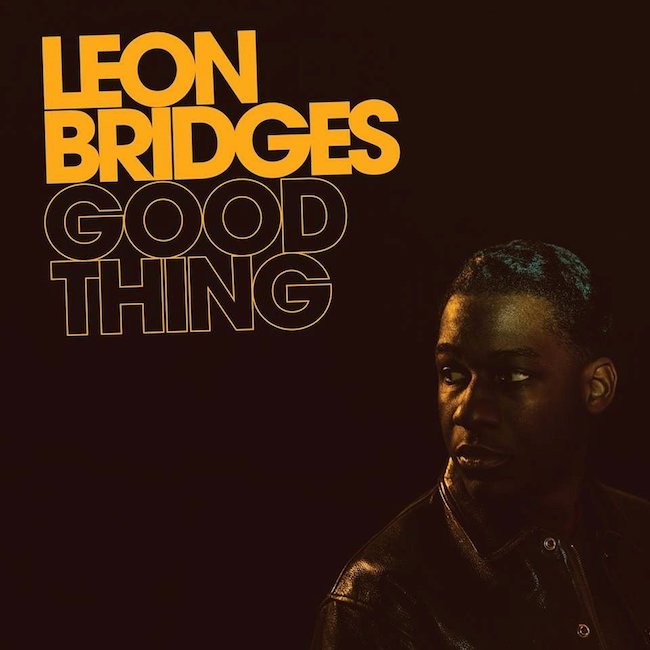 Leon Bridges' musical palette has been expanded beyond reproductions of his forebears' dusty old vinyl R&B. Now, he's reframed his sound to encompass abstract, impressionistic versions of his best work. He's sprinkled in a little disco ("You Don't Know"), country ("Beyond"), jazz ("Bad Bad News"), blues ("Mrs."), and hip-hop ("Shy"). That honey-dripped voice is the common thread, tying together these seemingly disparate sounds into a tapestry of genres and eras that brings Bridges' old soul into the future, cementing his spot in the modern-day pantheon of stars. —Aaron Williams
42. Alela Diane, Cusp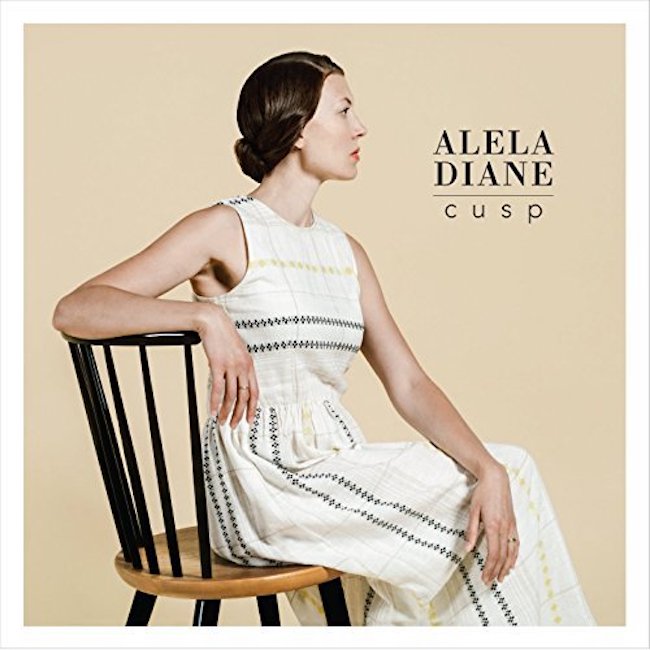 A Portland folk veteran at this point, Alela Diane has been through it all. Frequently backed by a band from her past known as The Wild Divine, that phrase encapsulates the kind of freeform, heavenly melodies that Diane has built her name on. Here, it's just Alela, writing spare, somber piano songs about the realities and miracles of motherhood, and searching deep within herself and the natural world for the emotional edges that only show up under the strength of a gaze this powerful.—C.W.
41. Jonathan Wilson, Rare Birds
If his work producing Father John Misty isn't enough indication that Wilson brings an uncommon ambition to lush indie rock, just looking at the Rare Birds tracklist ought to do it. Six of the thirteen tracks are over six minutes long, and only three of them dip under five. Wilson uses the time to explore Pink Floyd psychedelia, neo-Americana in the vein of The War On Drugs, and other worthwhile moments in time that Wilson is able to navigate with supreme confidence and ability.—D.R.
40. Kimbra, Primal Heart
This mighty, technicolor pop queen has not been resting on her laurels for several years, but piecing together an album that suited her vast, expansive vision. Presented without special, superstar features, without hip-hop influences, without any trendy accouterment, her majority self-produced collection of songs is a singular feat in a world convincing many an auteur to go the route of the everyman (or woman). On Primal Heart, there is nothing but Kimbra and her bloody, beating songs. They bleed, but they never gush — and that steely force is their power—C.W.
39. Wye Oak, The Louder I Call, The Faster It Runs
Wye Oak's latest album is a tale of triumph in the face of adversity. Not that the band had to overcome their label or anything to get their music into the hands of the public — Merge has been by all accounts a great partner — but the kind of adversity many of us face day in and day out through the course of our lives. The emotional hurdles we have to jump, the weight of guilt that drags us down, the crush of expectation that can snuff out that first spark; all of it ends up in the grooves of The Louder I Call, The Faster It Runs. "I'm not old but I've become / Afraid of things I never was," Jenn Wasser sings on the plucky track "Lifer." Who among us hasn't felt that way before?—C.R.
38. Charlie Puth, Voicenotes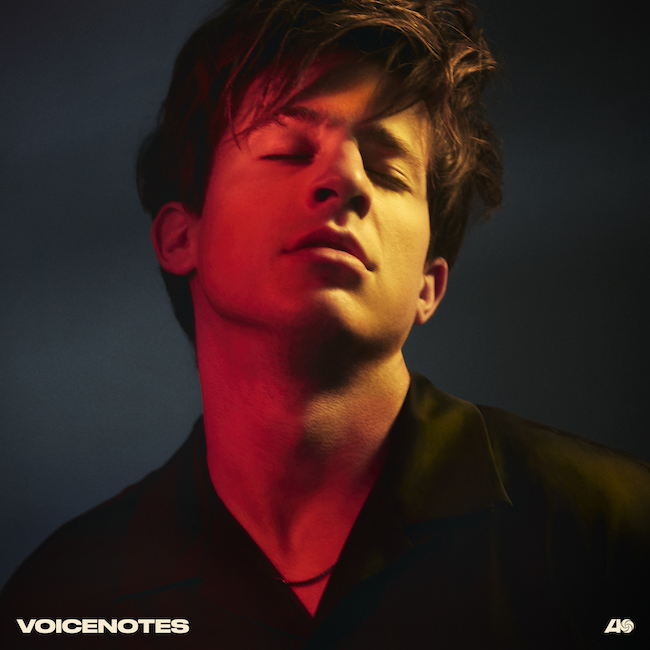 Before this May, Charlie Puth was Music Twitter's favorite uncool punching bag. His 2016 debut, Nine Track Mind, was admittedly lackluster, and his early singles (including the Furious 7 weepie "See You Again") were inescapable. In a now-infamous interview with Billboard, Puth told his driver he was "hungies," cementing his image as an overgrown frat bro or 26-year-old WASPy toddler. But Puth's sophomore album, Voicenotes, punches back with killer retro pop grooves. "Attention," the album's first single, is also one of its strongest tracks, a slinky bop that dares you to turn it loud enough that you can feel the bassline chattering in your teeth. "Done For Me" and "LA Girls" graduated from the Justin Timberlake school of R&B-inspired sexy grooves, and Puth pulls it off as well as Bieber or Timberlake. It's hard to make fun of Puth when he turns out an album as strong and inventive front to back as Voicenotes. Puth hears the haters, and he laughs them away with perfectly crafted pop: "You could either hate me or love me / But that's just the way I am."—Chloe Gilke
37. SiR, November
SiR's music slinks and slumps and slides along various grooves from jazzy elegance to back alley menace, and SiR deftly conducts so easily, so convincingly, that there's no sense of dissonance. There's as much romance as swaggering immodesty, and just enough of both to keep the other in check. November never gets too sappy, but it retains enough heart to smooth over its ego. It truly is a slice of summer in November, as its closer promises, finding equilibrium in its contradictions.—A.W.
36. Lord Huron, Vide Noir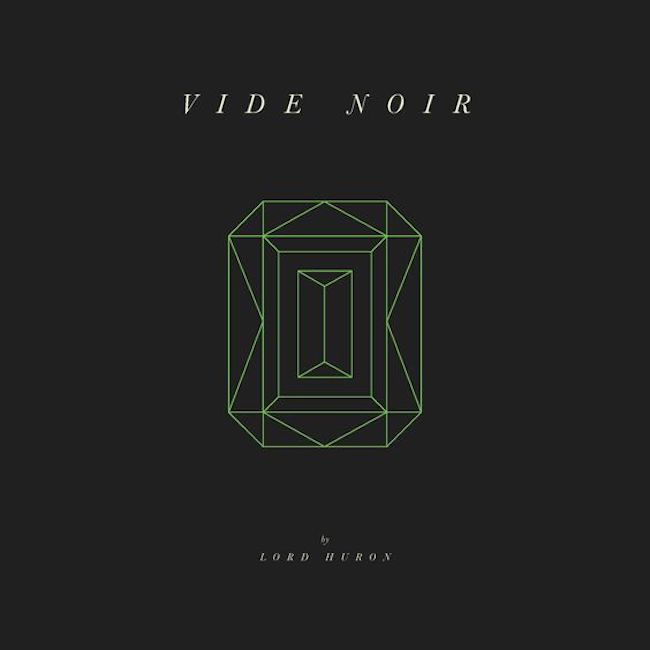 In the right light, a city can feel like outer space. On Lord Huron's most adventurous album ever, the urban and the celestial both feature prominently, as the band evokes blistering rock and nostalgic pop to expand its folk rock roots. Don't let the French title scare you off, this is unpretentious and quickly rewarding guitar music for listeners with stars in their eyes.—P.C.
35. Towkio, WWW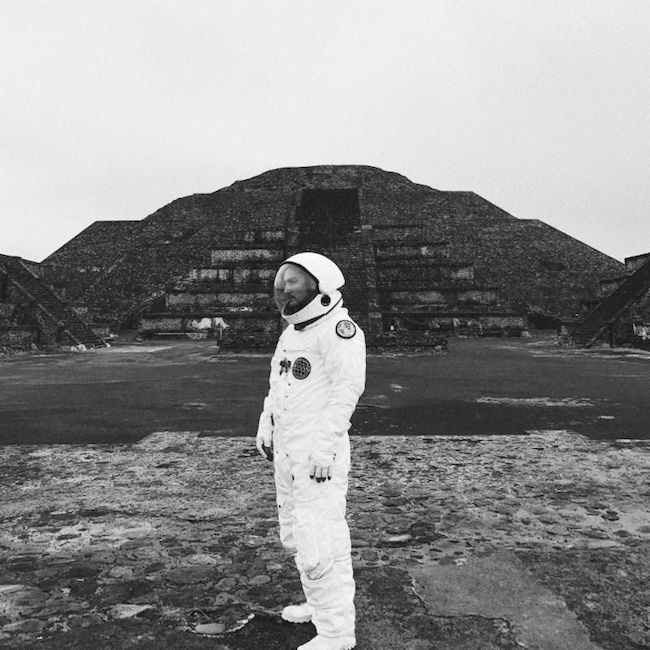 Towkio's debut is a stunning kaleidoscope of musicality, leaping from genre to genre, encompassing everything from straight-up hip-hop to emotively symphonic house. Saba, and earns the distinction of their distinguished company in spades on WWW. The pure, jubilant energy Towkio displays on these 13 songs is almost unmatched anywhere in hip-hop. While many rappers seek to intimidate through an air of menace and cliched threats, Towkio simply speaks his poetic, joyous truth and weaves a legacy all his own.—A.W.
34. Half Waif, Lavender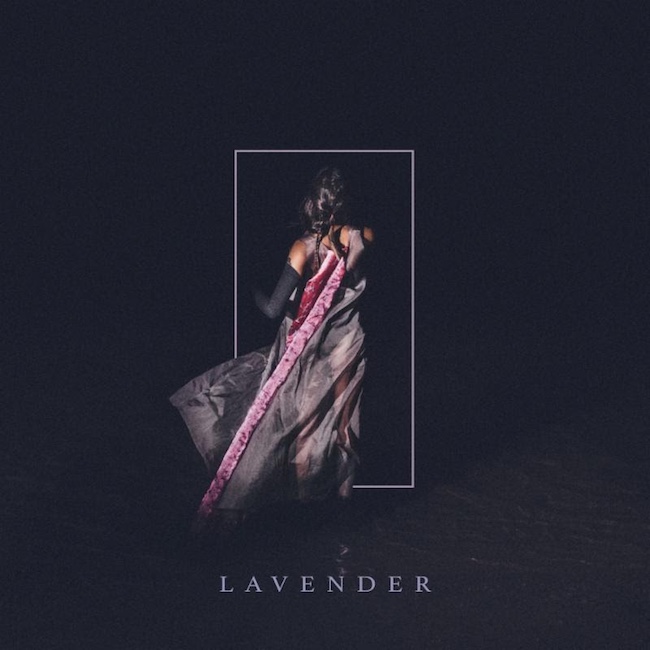 After voicing her once and future refusal to be seen as just "the girl in the band" when it came to her old group project, Nandi Rose Plunkett brings a ferocity to the dreamy synth-rock of her third full-length album, Lavender. This is a record that will ravel and unravel around your own listening state, permeable enough to assume a form that suits you, and strong enough to insist upon itself all along—C.W.
33. Van William, Countries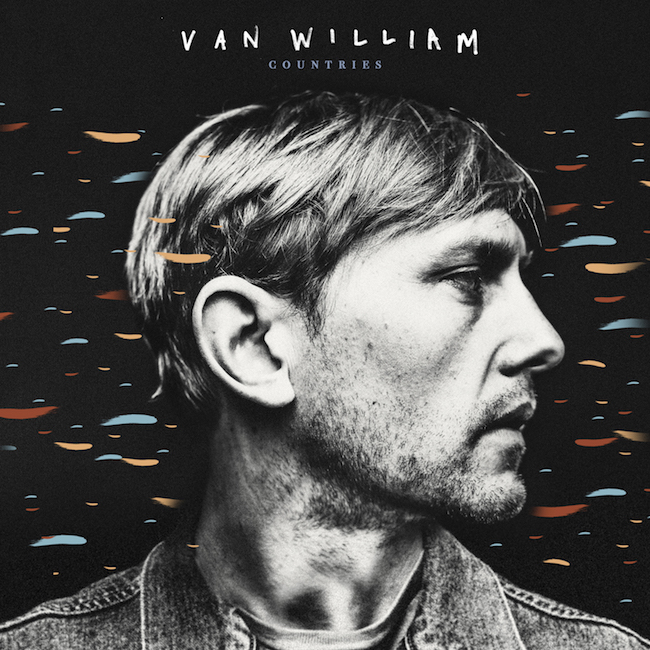 Perhaps the most talented Jimmi Simpson lookalike in all of music, William has also managed to poke his head out above the masses in the crowded contemporary folk landscape. In a genre that has the potential to get cheesy the catchier and pop-friendly it gets, William avoids that entirely on tracks like album opener "Before I Found You," which has an intoxicating hook and a foot-stomping energy throughout that makes it hard to think about anything besides having fun.—D.R.
32. Yo La Tengo, There's A Riot Going On
Yo La Tengo don't simply create songs. Yo La Tengo accomplish something far greater than that. Yo La Tengo create entire universes for you to explore. Vast aural landscapes that suck you in, disorient your senses, and for at least an hour, make you forget about the rigors waiting for you back in the real world. They've done this time and again throughout their three-decade career and did it to unbelievable effect on their most recent album There's A Riot Going On. "We didn't sit down for There's A Riot Going On and say, "This has to be different than anything we've done before,'" singer Ira Kaplan told me. "Things just happened naturally." And we are all better for it.—C.R.
31. Post Malone, Beerbongs and Bentleys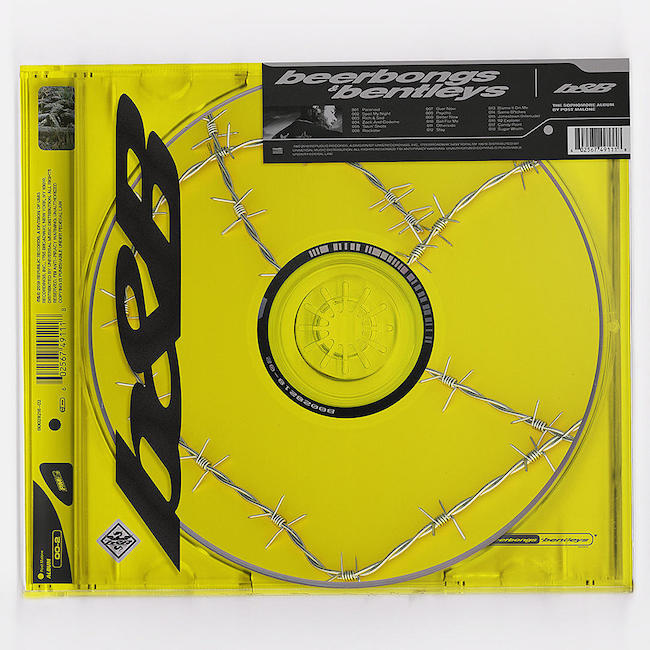 For some, the appeal of Post Malone might be difficult to understand. Most of that misunderstanding is centered around his public persona — a tattooed goofball who alternates between braids or long, unkempt hair. But the numbers don't lie. Posty is one of the most commercially successful artists of the 2010's, racking up the kind of streaming totals most artists could only dream about. You don't do that without having some decent music to share with the world, and you'll find plenty of that on his most recent release Beerbongs & Bentleys. Whether it's the simmering collaboration with 21 Savage, "Rockstar," the psychedelic pop track "Psycho," featuring Ty Dolla Sign, or the honest-to-God acoustic ballad "Stay" — that song was at one point titled "Harrison" after the Beatle himself – there's plenty to be impressed with here.—C.R.
30. Hayley Kiyoko, Expectations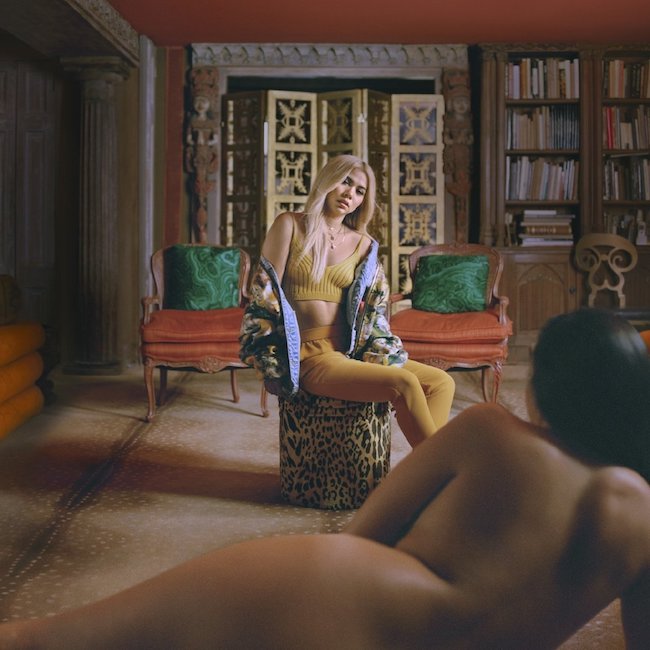 Pop singer Hayley Kiyoko is known among her fans as "lesbian Jesus," and though hyperbolic, the description is pretty accurate. Since releasing her first EP in 2013, Kiyoko has been building a fervent fanbase of queer teen fans, many of whom look up to her and sing along to her songs like hymns. Kiyoko sings all the typical pop narratives — sad endings to relationships, unrequited crushes, jealousy of an ex's new partner — but the tired tropes take on fresh meaning when framed through Kiyoko's queer identity. The album's lead single, "Curious," is biting and bitter through the playful skipping of its lyrics — "Did you take him to the pier in Santa Monica? / Forget to bring a jacket, wrap up in him 'cause you wanted to?" Expectations is a strong debut — bouncy, fresh, fun, and one of "20gayteen" 's best pop releases.—C.G.
29. King Tuff, The Other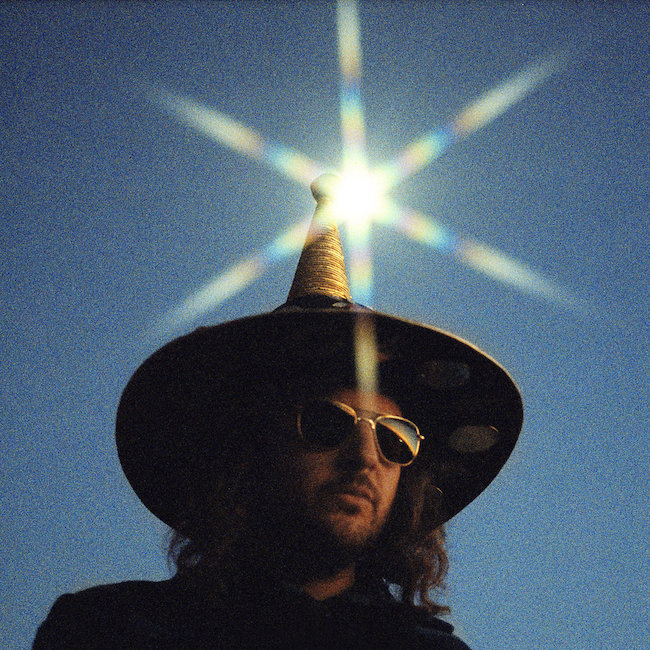 Can we ever truly know with absolute certainty what forces are driving the universe forward? Not likely, but King Tuff is having a mystically fun time trying to figure it out. His latest effort is filled with psychedelic tracks like "The Other" and "Neverending Sunshine" that perhaps don't quite teach listeners the meaning of life, but do still manage to entertain with strong hooks and cosmic indie rock.—D.R.
28. Tee Grizzley, Activated
Gruff, lyrically able, and no-nonsense, Tee Grizzley's songcraft is proved by tracks like "I Remember" and "Robbin" while his hit-making ability was clearly sharpened by the intervening years, judging from "2 Vaults" and "F*ck It Off," two single-ready, radio-friendly jams that illustrated an expansion of his repertoire from the chest-beating, aggressive bar fests that had become his calling card. Activated isn't without its flaws, but is a concrete solid first offering from one of rap's most intriguing newcomers. —A.W.
27. Typhoon, Offerings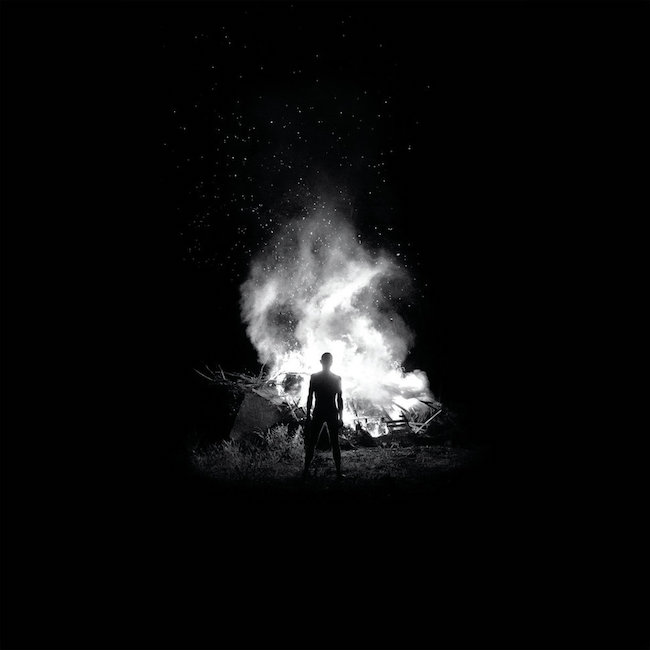 The vast and epic dynamism of post-rock is difficult to capture outside of the genre, but Typhoon is able to float between extremes with that level of coordination on their latest. Sometimes they ebb, sometimes they flow, and sometimes they're a raging river headed for a foamy waterfall. The eight-minute "Empiricist," for example, is a legitimate journey, filled with lush orchestration, emphatic swells, and booming peaks, all in perfect harmony.—D.R.
26. Alison Wonderland, Awake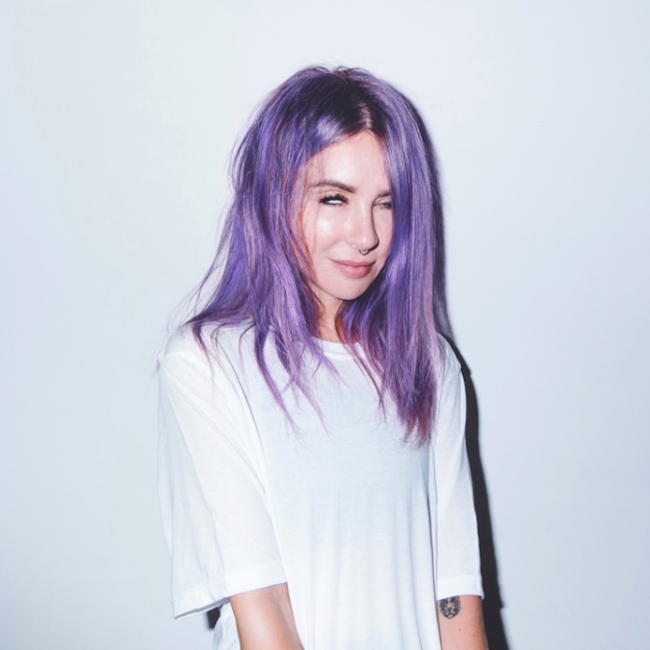 For those who love the catharsis of the drop, Alison Wonderland's sophomore album Awake will be a welcome, synth-driven solace. But, unlike plenty of other entries into the EDM canon, Wonderland's songwriting comes from a decidedly feminine perspective, and as she burns through past hurts and future promises, there's comfort in more than just the melodies and beats; this woman's work is out to change an entire genre. Now that she's awake, maybe a lot of more of us can be, too.—C.W.
25. H.C. McEntire, Lionheart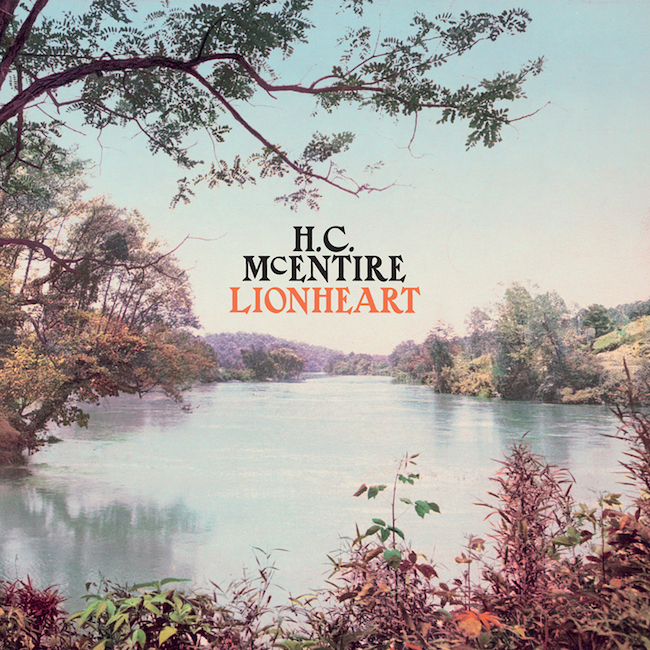 Heather McEntire has carved out a considerable place for herself in the alt-country world via the sizeable discography of her band, Mount Moriah. Not content to rely solely on her longterm collaborative band, though, McEntire stretched her wings this year with the release of her first solo record, Lionheart. Shepherded by none other than Kathleen Hanna, this smoky, beautiful collection of sweetly bellowing folksongs wails against the status quo, ardently chipping away at the confines of country past, and becoming, in the process, country future.—C.W.
24. Speedy Ortiz, Twerp Verse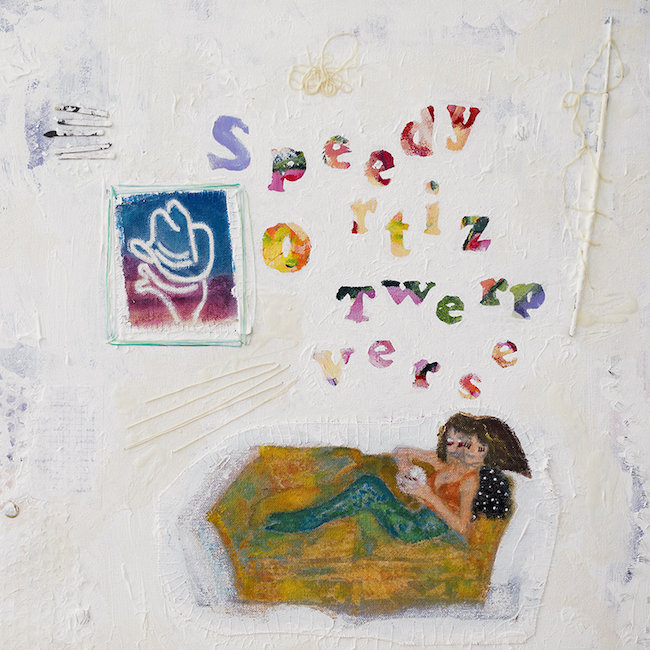 "It's about saying the stuff that isn't being said surrounding you." That's how Sadie Dupuis, the creative force behind the band Speedy Ortiz described their latest album to Uproxx Music Editorial Director Caitlin White. "It's important to say the things that aren't being said around you, and to not apologize for saying those things." Twerp Verse is an unapologetic record. It's also fiercely of this moment, recorded just after the 2016 election when it felt like the entire country had just went to shit. Songs like "Villian," "Lean In When I Suffer," and "Alone With Girls," don't wallow in the miasma however. They rise and rage against the anxiety, swallowing them whole, or drowning them out with the weight of a stack of Marshall amplifiers.
23. Ryley Walker, Deafman Glance
From freak-folk bellows that evoked Van Morrison to quieter, finger-picked fare alongside a fellow guitar great like Bill MacKay, Ryley Walker cannot stop pouring out his heart, releasing a whopping five albums and three EPs over the course of the last four years (!) Luckily for us, his prolific nature has also led to a slow and steady sharpening of his songwriting skills, and Deafman's Glance is a collection of yearning psych-folk that eclipses even his most excellent back catalog entries with ease. A necessary, moving listen for 2018.—C.W.
22. Preoccupations, New Material
On their third album, Calgary post-punkers Preoccupations found a deft balance between the pummeling arrangements they've become known for and a newer mastery of reflective lyricism and inviting melodies. New Material is an album comfortable being many things at once, showing the growth that can boost this band from genre fixtures to one of rock's most exciting acts.—P.C.
21. Saba, Care For Me
Chicago rapper Saba is a storyteller, an orator, a philosopher, and a kid filled with wonder all at the same time. He even manages to make familiar "state of the culture" complaints sound fresh and colorful on "Grey" — pun intended, I'm not sorry. Care For Me begs multiple listens to take in and digest its layers, from Saba's lyrics to the intricate, delicate, yet solid production. If, by the end of listen one you haven't found yourself complying with the title's directive, you surely will feel as though Saba is a dear friend by the third, fourth, and fifth — and you can't help but care for your friends.—A.W.
20. Amen Dunes, Freedom
Both painstakingly assembled and freewheeling, Freedom is a star-making album dressed in humility. The melodies are instantaneous and the arrangements modest, but what sells it is Damon McMahon's captivating performance, delightfully unhinged in a way that channels the rock and roll of decades past. It's classic rock through the lens of isolation, feverish and untamed, and pulsing with danger.—P.C.
19. Flatbush Zombies, Vacation In Hell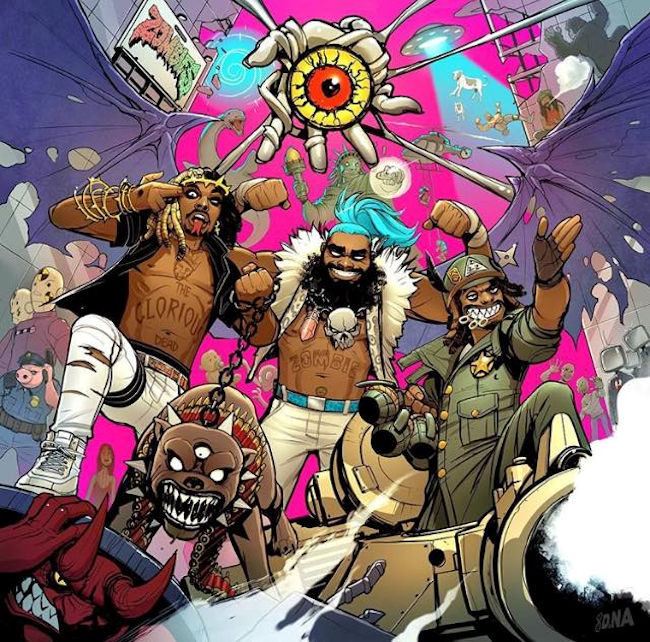 The Zombies are like rap Dr. Jekylls in person and Hydes on record. The mild-mannered rap nerds transform into rhyme beasts once member Erick Arc Elliott's beats kick in, becoming hip-hop wild men who will take your girl, put your rap heroes' names on a "Headstone," and drink you and everyone in a 30-mile radius under the table with relative ease. Their rhymes can be every bit as punishing as the circles of Dante's Inferno, snapping off clever one-liners over sinister beats provided by Erick's beats.—A.W.
18. Jon Hopkins, Singularity
Techno and ambient music are electronic music cousins, and few are better at demonstrating the relationship between the two than Hopkins is on his latest. He creates landscapes on Singularity, but unlike much ambient music that wants you to sit in the middle of it and simply bask, Hopkins takes your hand and guides you through the vast and detailed landscape, especially on epic tracks like "Everything Connected."—D.R.
17. Haley Heynderickx, I Need To Start A Garden
My favorite way to listen to music is out in the world — walking to the grocery store or uphill to class, one earbud in and the other free to hear birds calling and insects buzzing. But Haley Heynderickx's debut album is best listened to alone, eyes closed and ears hyper-focused. Heynderickx's vocals are delicate but powerful, soft on tracks like the lovely folk of "Jo" and focused and almost punky in "Worth It" and "Oom Sha La La." Heynderickx told opbmusic that she wanted the album to "feel live," to replicate the intimacy of performing for an audience, the mutual feedback between listener and artist. If you close your eyes, the dynamic guitar and Heynderickx's elastic vocals almost sound like she's right there, singing into your ear.—C.G.
16. Turnstile, Time & Space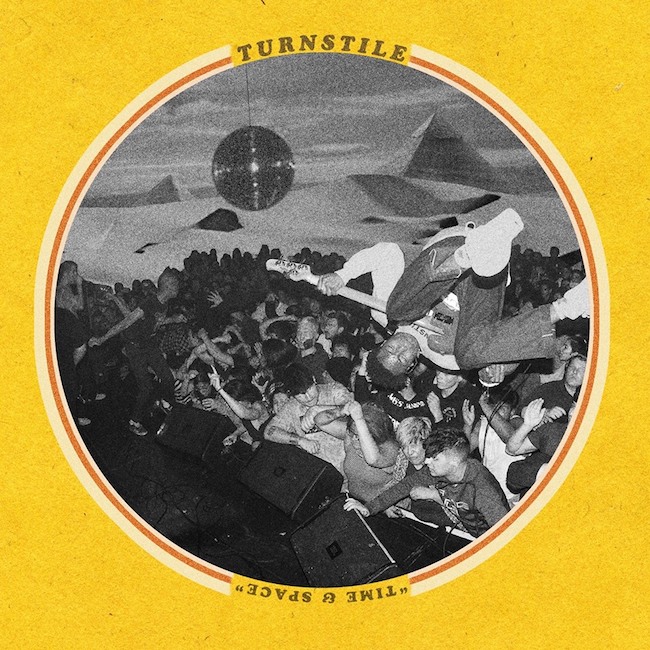 If impossibly loud guitars, savage, warp-speed drums, and the vocal-cord-shredding wail of a pissed off lead singer hits you right in the feeling spot, then you are going to capital-L, Love, Turnstile's newest effort Time & Space. Clocking in at a tight 26-minutes, Time & Space makes a grand entrance with the constantly shifting opener "Real Thing" before talking you on a mad dash through a party in progress. You can practically smell the tepid booze fumes coming out of the speakers as you headbangs along to ragers like "High Pressure" and "Come Back For More/H.O.Y." Play it at maximum volume or don't play it at all.—C.R.
15. John Prine, The Tree Of Forgiveness
One of old country music's most revered prophets is back with another word from the muses that won't let him rest, even at the ripe old age of 71. Finding time to empathize with Pluto's fall from grace (from planet to star) and mourn the loss of his beloved cigarettes (he's had two separate bouts with cancer) Prine is at his best when he's bringing the absurd into the eternal, and vice versa. But even if he just sang old lullabies we've all heard before, that gravelly, irreplaceable growl is what really makes Prine Prine. May he growl all the way to heaven, and pick up a cigarette at the pearly gates.—C.W.
14. Grouper, Grid Of Points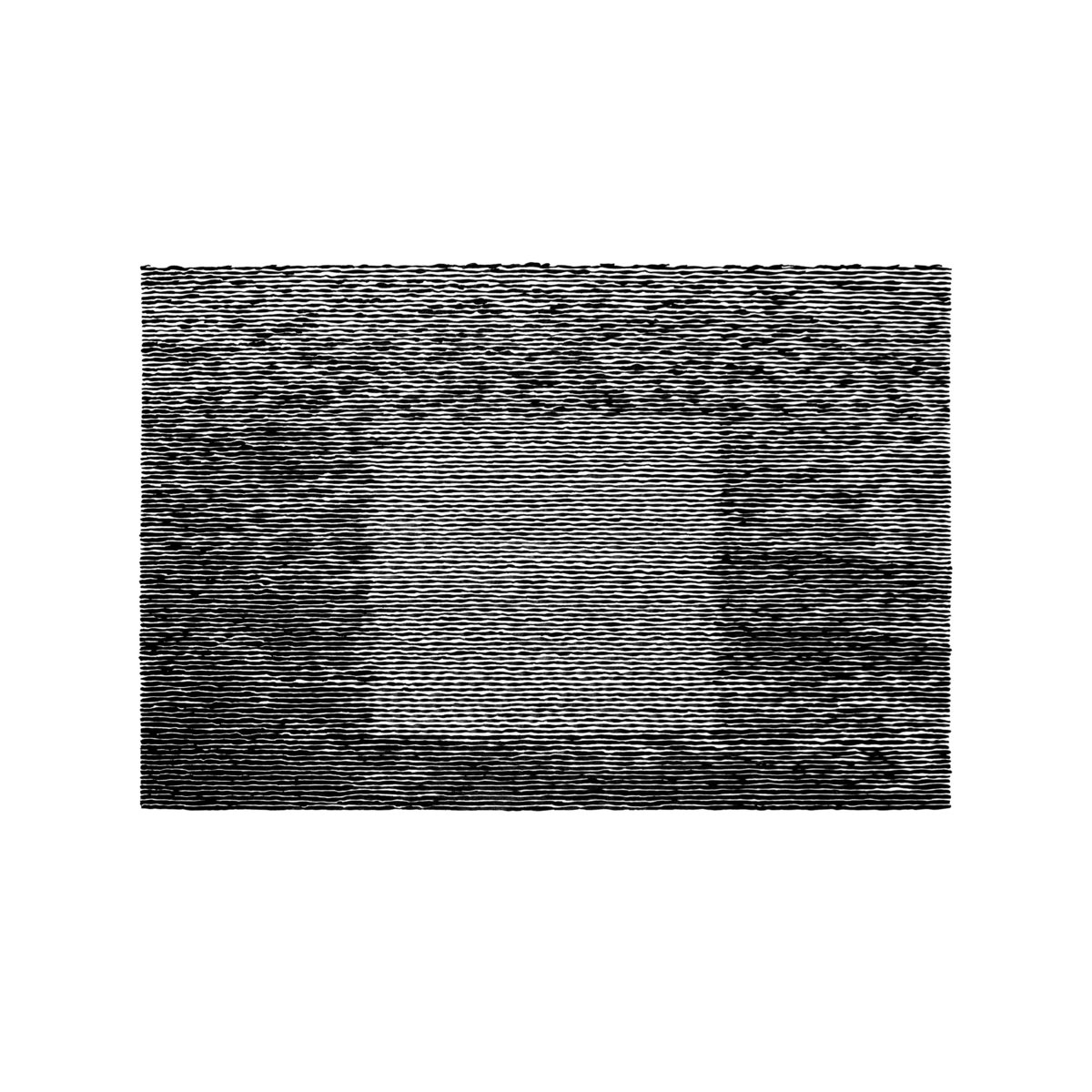 Is seven songs a bit short for an album, especially in the streaming age when a longer tracklist seems to be the goal? Perhaps, but that doesn't make it less than: Grouper's latest is only seven tracks, but across them all, Liz Harris fosters a haunting, ephemeral courtesy of her breathy vocals and reverb-drenched piano that will stick with you for much longer than the album's 20-minute runtime.—D.R.
13. Various Artists, Black Panther, Original Soundtrack
Every so often, a movie studio decides to put some actual care into a soundtrack. Marvel knew Black Panther was set to be a box office blockbuster and tasked Kendrick Lamar and TDE to provide a soundtrack with Billboard impact. Duckworth not only sequences the project but anchors with his own music like "All The Stars" with SZA and "King's Dead" with Future and Jay Rock. Kendrick has his fans yelling, "yes, this is my king."—A.G.
12. Lucy Dacus, Historian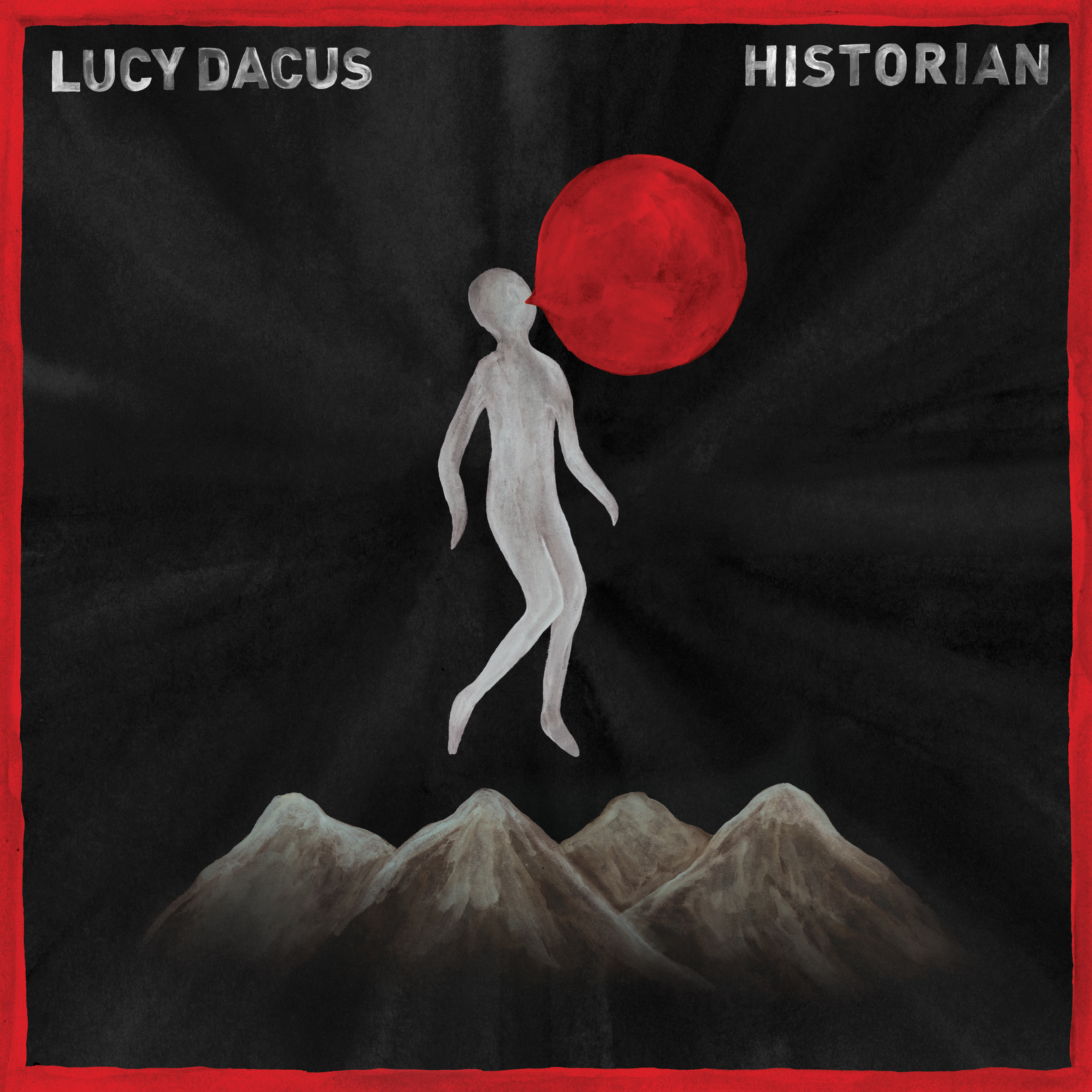 An insightful writer with a wry, timeless voice, Lucy Dacus writes about her life with wit and a knowing, mournful eye. On her second album, Historian, she also rages like never before, adding instrumental muscle to intimate songs that rise unexpectedly from a whisper to a scream.—S.H.
11. Kyle, Light Of Mine
The fact that a rapper from Ventura can so deftly express himself on everything from experimental, downtempo hip-hop ("ShipTrip") to outright, full-throated R&B ballads ("Coming, Going?" and "Babies") points to the hard work Kyle put into crafting his studio debut. However, it's the plinky, cartoony-yet-relatable singalongs like "iSpy," "Playinwitme" and "Ikuyo" that anchor this cheerful piece of work, calling to mind not just memories of Saturday mornings spent in front of the idiot box with a bowl of cereal and nothing to do for the next 36 hours, but also the feelings of crushes.—A.W.
10. DJ Koze, Knock Knock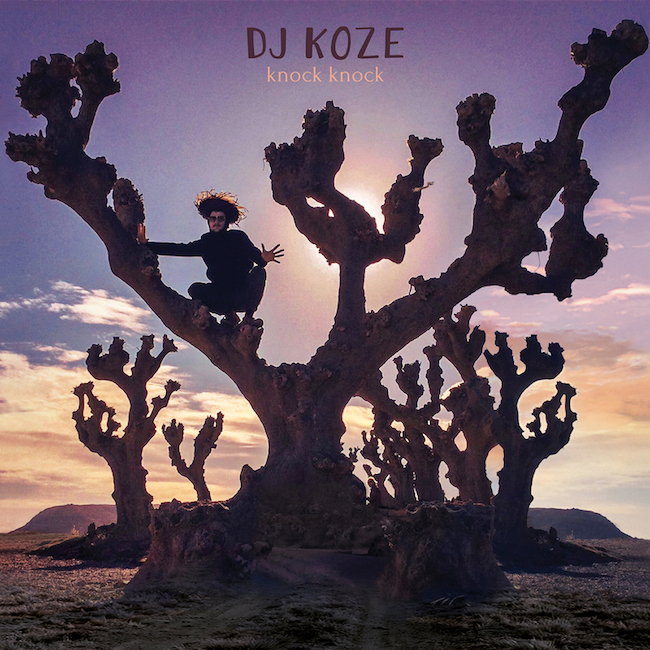 On Knock Knock, German producer DJ Koze redefines cinematic. His world is heavily saturated, full of nostalgic touchstones, and as open-hearted as electronic music comes. There's the sense of crate-digging treasure throughout, be it sampling Bon Iver or standout original features from Roisin Murphy and Lambchop, but really it's a thrilling glimpse into a kaleidoscopic mind, where its vibrancy yearns for others to come inside and play.—P.C.
9. Jeff Rosenstock, Post-
Released on New Year's Day, Post- is a State Of The Union address from the angriest nice guy in punk rock. But Rosenstock isn't merely content to bash Trump. On the thrilling "USA," Rosenstock transforms his extended post-election malaise into a thrilling pep rally cheer that screams joyously in the face of despair.—S.H.
8. Nipsey Hussle, Victory Lap
Nipsey likened his Victory Lap album to a 14-track celebration of his evolution from independent maven to a signed entity ready to make noise on the charts. Nipsey may have upped the shipment, but he didn't change the product, giving us a collection of gritty bangers and aspirational anthems. That said, there were also big name collaborations such as Diddy on "Young N—-" and Kendrick Lamar on "Dedication."—A.G.
7. Camila Cabello, Camila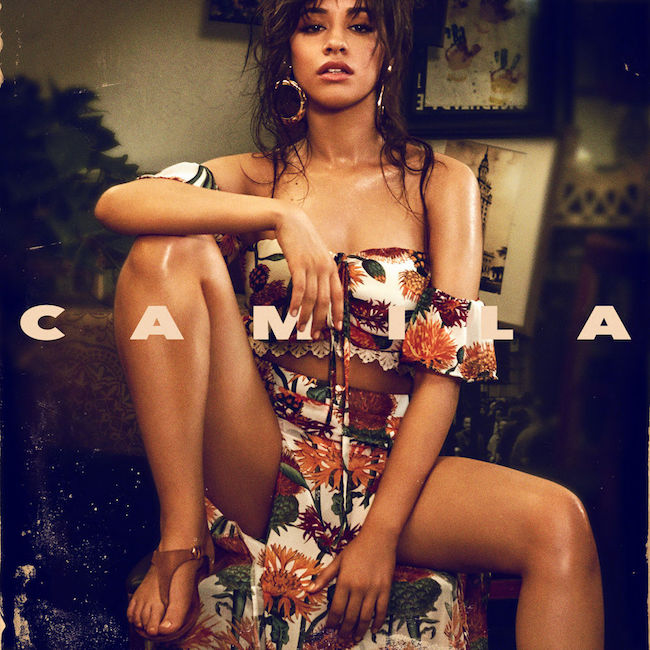 Leaving a group as successful as Fifth Harmony to do your own thing would be considered a risky move for just about anybody. Good thing Cabello is a world-class talent who has proven herself early on in her career to be a bona fide hitmaker thanks to the colossal and global success of "Havana." Harmonies are nice, but sometimes singing solo is better.—D.R.
6. Soccer Mommy, Clean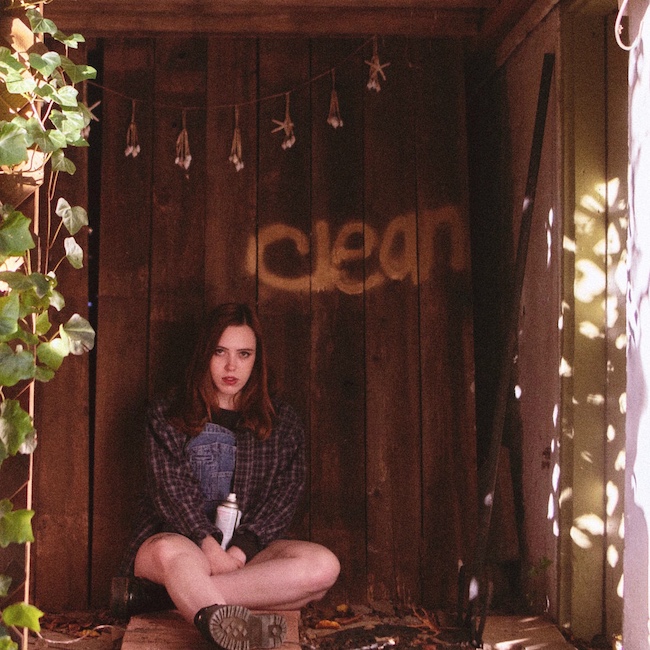 One of the best and most compelling songwriters in the world right now is 20-year old Sophie Allison, who writes and records music under the name Soccer Mommy. Allison first hit the scene like so many others in her generation, as Bandcamp savant, releasing a variety of different project on the service that she recorded to her bedroom, before getting noticed by an indie label who gave her the resources, space and time to do something really excellent. The resulting album Clean, is just that — ten tracks of raw, gut-wrenching, highly emotional, blissfully uncluttered manna from pop-rock heaven. It's difficult to pick a "best" song, because so many of them feel so connected to one another, but if "Still Clean" doesn't get put you in a deeply reflective frame of mind, nothing else will.—C.R.
5. Cardi B, Invasion Of Privacy
The baddest b*tch in the world did it on her own — while fending off relationship rumors, dealing with the pressures of pregnancy, and managing the other tremors that threaten to topple a hip-hop newcomer. Instead, Cardi B took her time after the stunning success of "Bodak Yellow," self-reportedly spurred on by her rapper fiance to stay up late in the studio, putting in hours that gave us one of the most refreshing, disparate, and powerfully fun rap debuts in a minute. Whether she's spitting fire about fucking up her cheating man's former paramour, or reveling in the boogaloo influences of "I Like It," this one-woman wrecking ball is coming for the rookies and the vets. Get in line, or get out of her way.—C.W.
4. Arctic Monkeys, Tranquility Base Hotel + Casino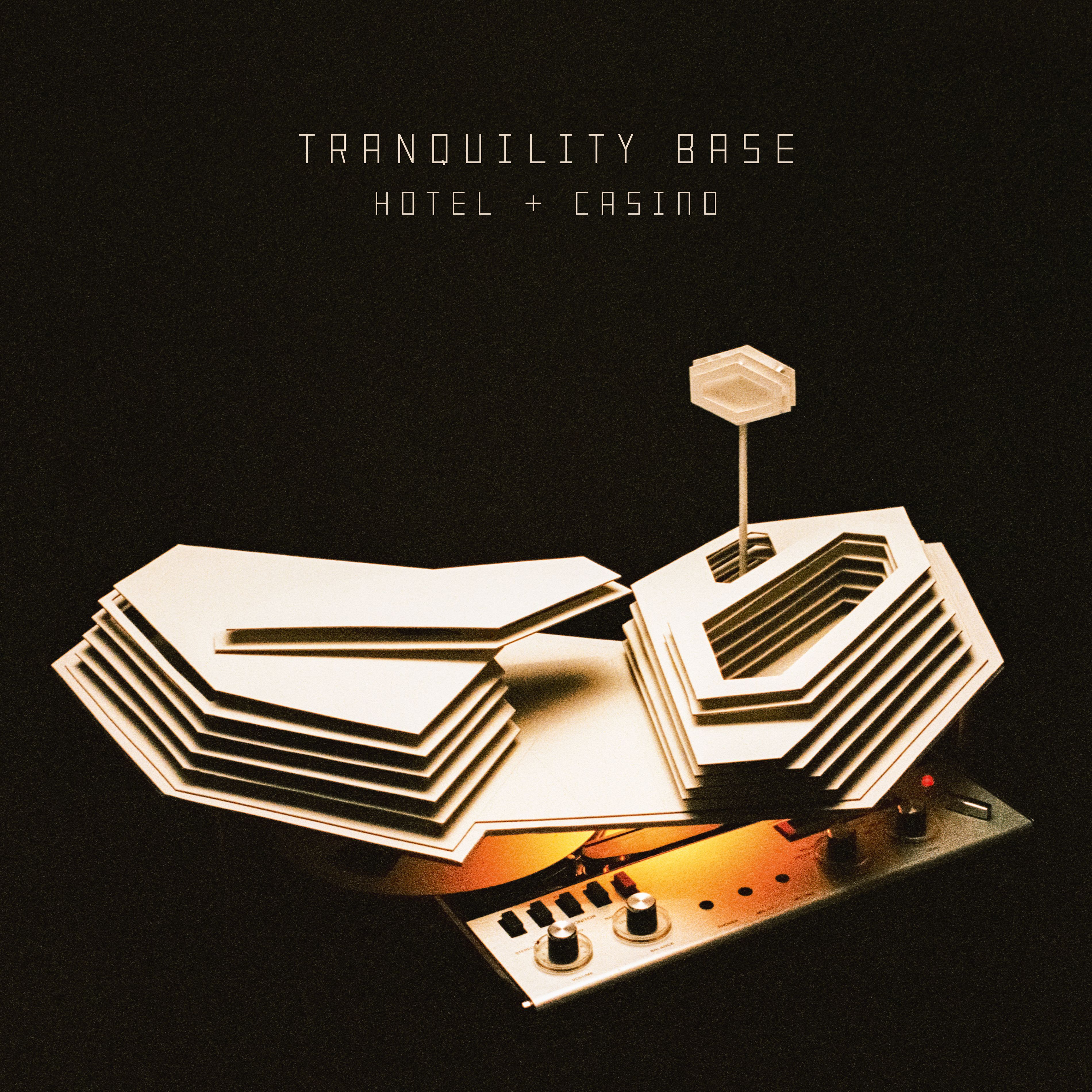 Shrugging off the riff-y rock of 2013's A.M., Arctic Monkeys produced one of 2018's strangest, funniest lounge-lizard records. A sci-fi freakout set amid discarded martini glasses from an all-night party in a debauched LA hotel room, Tranquility Base Hotel + Casino suggests that Alex Turner is gradually morphing into the Thin White Duke as he approaches middle age.—S.H.
3. Beach House, 7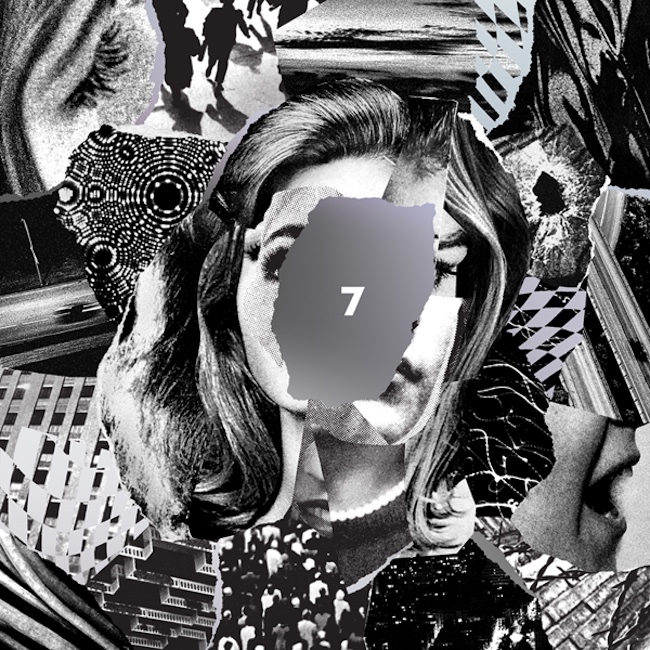 One of the most masterful duos of the last decade returns with another entry into a brilliant, shimmering entry into a catalog full of the same. It's hard not to call Beach House pop at this point, given how clearly they've helped remake the mainstream conception of it in their own image, all while lurking quietly in the wings. Victoria Legrand and Alex Scally are enigmatic and tender, living in their own world of sputtering synths, bright vocal harmonies, and never-ending emotions. Even if you've fallen in love with their wide-eyed explorations of the interior before, new favorites like the rubbery neon bounce of "Lemon Glow" and the cloudy incandescence of "Drunk In LA" push them up and ever outward, into the stars and beyond, exactly where they belong.—C.W.
2. Kacey Musgraves, Golden Hour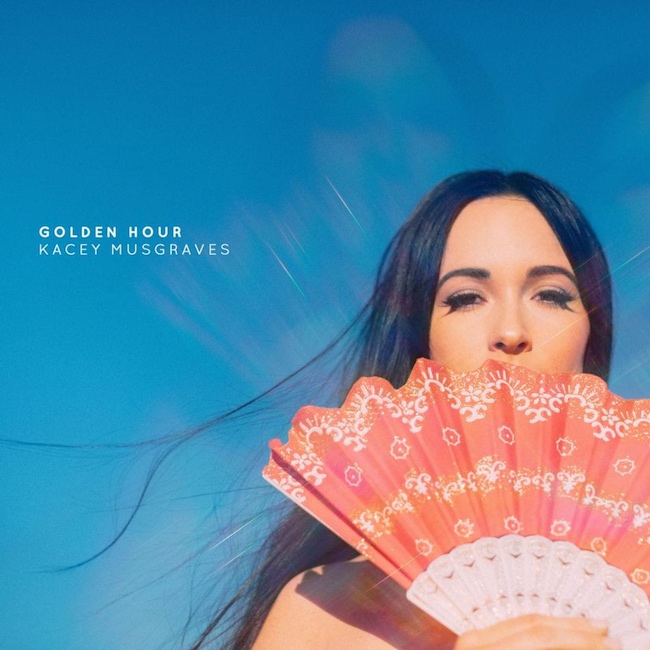 Too eclectic to be an outlaw, too liberal for country radio, too twangy for the pop world. Kacey Musgraves doesn't comfortably fit in anywhere. But Golden Hour thrives by trusting the songwriter's impeccable instincts and taste level. It's Kacey's world and there's room for robot voices, cowboy disco, poetic sweetness, and hooks that burrow straight into the heart. You'd be crazy not to want her on your team. Giddyup.—P.C.
1. Janelle Monae, Dirty Computer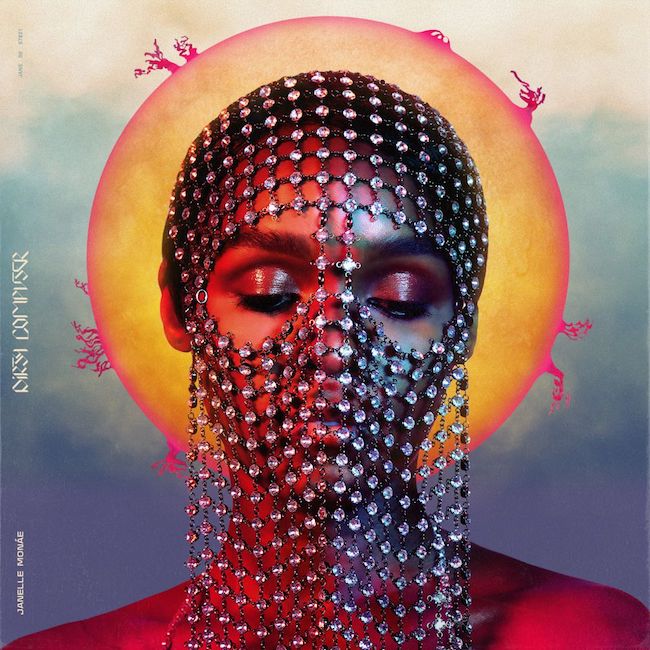 Post Apocalyptic dystopia never sounded so funky. The late, great Prince's influence is all over this statement piece from The ArchAndroid, but the content is 110% Janelle Monae, stripped bare of pretense and artifice. Stepping out from behind her Cindi Mayweather persona has resulted in some of the most personal, direct, and relatable material of her already wildly creative and ambitious career. While Monae was no slouch on her last two full-length projects or their EP predecessor, Dirty Computer finds new ground in scaling back the sci-fi trappings and giving more spotlight to Janelle's own beliefs and politics.
At its core, Dirty Computer is an album about being yourself, taking pride in your socially-assigned "flaws," and taking a stand against any authority that would pigeonhole you according to sexuality, race, religion, or lifestyle. It's equal parts celebration ("Pynk"), defiant declaration of independence ("Django Jane"), and vulnerable confessional ("So Afraid"). While she asks "Don't Judge Me," at no point is she pleading or demanding — she simply states her terms, and you'll either meet them or you won't. Either way, you won't stop her from doing her thing, and you won't be able to stop yourself from dancing along to her futuristic grooves.—A.W.