Festival Frequency is a monthly look at music festival-related topics that step beyond the shadow of the Ferris wheel, discussing everything from the performances to the inner workings that make this a global phenomenon.
How will the 2018 festival year be remembered? Well, it will likely be thought of as the year that representation became more than a talking point, with Primavera Sound ending 2018 by announcing a lineup for 2019 that sought 50/50 representation. Unfortunately, the move didn't always work, with FYF Fest seeing its most diverse lineup ever and ultimately having to cancel from a lack of ticket sales. But then at Coachella, we saw a Black woman perform what might be considered the best festival set of all time. Progress comes slow, but it does feel like the industry is changing for the better.
Elsewhere, rock music continued to become a less bankable festival option, with some festivals continuing to move away from the genre. Instead, we saw the ascension to headliner status from the likes of Cardi B (on just one album), Travis Scott, and Post Malone, with the latter two even finishing the year with their very own music festivals. With festival culture moving largely towards hip-hop and pop, and the biggest artists in those worlds less beholden to fests than ever (there's a reason you didn't see Taylor Swift or Drake headlining events this year), it puts big festivals in an interesting predicament, where they might not even be able to offer up the artists their attendees most want to see in the coming years. Time will tell how it all shakes out, but with a number of fests rumored to be on the edge of destruction (and many others already calling it quits in 2018), fests will need to continue to evolve.
That's why so many of our favorite festivals this year know who they are and have very specific missions. Genre fests are more popular than ever, as are lifestyle festivals. International events are so exciting because their fans have more wide-ranging tastes. And the biggest of the bunch, the Coachellas and ACLs and Lollapaloozas of the world, manage to put together lineups that capture exactly where the music world is at the moment. The successes seem bigger than ever.
The following are just a small sampling of the many festivals to win our hearts this year. We would be remiss without mentioning the wonderful city takeover of Boise's Treefort Music Festival or how Boston Calling is slowly building something special in the Northeast. We went to Mexico for Corona Capital and were charmed by the people and the culture at we saw one of the most unique events in the world at Iceland's Secret Solstice. Incredible artists like Damon Albarn and Dave Grohl showed that some of the best festivals come from the minds of those who perform at them. And there's so many festivals that Uproxx wasn't able to make it to, like England's All Points East, Madrid's Mad Cool Festival, and Barcelona's Primavera Sound that all appeared to have amazing things happening in 2018. Hopefully we'll make it next year.
2018 is in the books. We can't wait to discover more great festivals in 2019.
Best Festival Headliner: Beyonce
A performance so massive, it literally took two years to pull off. Though Beyonce had to cancel her 2017 headlining gig at Coachella to have twins, that time paid off into an unforgettable set that might change the way we look at headliners forever. As our own Aaron Williams noted in his review, "When a clip of DJ Khaled played midway through her set declaring that Coachella will have to change the name to Beychella,' it felt less prophetic and more a statement of fact." Nearly a year later, and it still feels like the world is gasping for breath just thinking about it.
Best Festival Workhorse: St. Vincent
When Annie Clark took her Masseduction tour on the road in late 2017, she was pretty much alone in her presentation of the album, playing in front of a backing track. But in continuing to prove herself to be one of the most exciting artists of her generation, she changed things up entirely for a festival run that included stops at Coachella, ACL, Life Is Beautiful, and tons more. Her show was cerebral, visually stunning, and inventive, making sure it could engage large audiences while challenging them at the same time. And by the end of the year, she'd moved on entirely to a new voice-and-piano setup for her next round of non-festival show, because of course she did. This is what an artist looks like.
Best Festival For Music Discovery: Iceland Airwaves
There was a time where music festivals weren't just a selection of the same pool of artists shuffled around at various locations, but were a place where people went to hear something new along with their faves. And while that seems less true in 2018, Iceland Airwaves is one of the few events still making that a priority. As our own Caitlin White wrote, "Iceland Airwaves was a welcome reminder of why I got into this business in the first place: There is no greater thrill than falling in love with a new artist's live set. And doing so while surrounded by a crowd of like-minded people is the kind of high that will get travelers returning year in and year out to Airwaves."
Best Reason To Fly Over An Ocean: Oya
You shouldn't need an excuse to see the world, but music festivals are a good reason to get out there and explore. And while this distinction could surely go to one of dozens of international events, Oya brought Uproxx to Oslo, Norway this year for an unforgettable experience. It's not just about the festival, which is wonderful and surprisingly intimate, but about what the whole city and culture can offer. As I wrote earlier this year, "Øya has had 20 years since its first festival to perfect its approach, to get even the smallest details right in how to present itself. And the longevity showed, mostly in its ability to put forward the identity of the people it represents, to make itself a synonymous with Oslo and Norway as a whole."
Festival We Missed The Most: FYF Fest
One of 2018's big storylines is the festivals that left us. Sasquatch decided to call it quits after one last hurrah, while the relatively new Day For Night found itself unceremoniously in purgatory after its founder was the subject of harassment allegations. Even Bon Iver's Eaux Claires announced it would not be returning in 2019, hoping for a 2020 return. But maybe no festival's disappearance was felt more deeply to your humble writer than FYF, an even I'd visited every year since 2009 when their headliner was the Black Lips. But harassment allegations against their founder followed by a lackluster (though diverse) lineup and sluggish sales saw the festival getting canceled. We can hope it regroups in some form and returns, but one of the most inventive and unique events in the world was sorely missed this year.
Best Hip-Hop Festival: Camp Flog Gnaw
This honor could have easily gone to Rolling Loud and its multiple iterations across the country, but in a tight race, Tyler, The Creator's event takes the prize. One aspect that makes Camp Flog Gnaw so special is the touches its founder puts, from his singular visual aesthetic to booking his friends and collaborators. This year, that meant a one-time appearance from Kids See Ghosts, Kid Cudi and Kanye West's collaborative project. Finding something that special is the holy grail for festivals, and this year, LA's Camp Flog Gnaw was truly ahead of the curve.
Best Festival Food: Spicy Pie
Always the champ. Don't @ me.
Best New Festival: Grandoozy
With so many festivals leaving us this year, it's important to remember that festivals are also still being born. Taking place in Denver, Superfly's Grandoozy proved that the Rocky Mountain city was ready to step up and compete with other festival markets. Our own Caitlin White said the following about the event: "The ethos of Grandoozy is a great template for other events looking to move into newer markets. Given the extreme focus lately on how festival bills are predominantly men — predominantly white men at that — the fact that Grandoozy was headlined by two Black men and a woman is another feat that speaks to its forward-thinking nature."
Best Representative Of Their Location: Austin City Limits
The best music festivals manage to reflect or underscore their locale. So whether it's the cuisine and stunning views at Lollapalooza or the overcast gloom and Winelands of Outside Lands, there could be many winners here. But over the course of two weekends, Austin City Limits proved to be a place where locals and visitors could fall in love with the Texas city. As our own Chloe Gilke wrote, "I went to my first ACL a few weeks after I moved to the city — it was one of the first great weekends I've had here, and I felt immediately welcomed. This year, I went to the fest with my friend from Houston, who hadn't spent much time in Austin. We spent the weekend hunting down buses and rideshares, trying hole-in-the-wall brunch spots, and eating cheese fries in the grass… It's the kind of festival and the kind of city that immediately welcomes everyone in."
Best Small Festival: Pickathon
Taking place just outside Portland, Oregon, Pickathon is proof that bigger isn't always better. It's an event that features multiple sets from its biggest artists, unique locations to take in the music, and a commitment to sustainability. As Caitlin White wrote, "Even though it was the 20th anniversary of Pickathon this year, that milestone wasn't the main focus of the festival. Sure, it was mentioned in passing by a couple of the bands and staff members throughout the weekend, but there wasn't anything in the overt language of the fest this year that pointed back to themselves. That's because, to Pickathon, the story is in the music. It's always in the music."
Best Festival If You Feel Too Old For Festivals: Arroyo Seco Weekend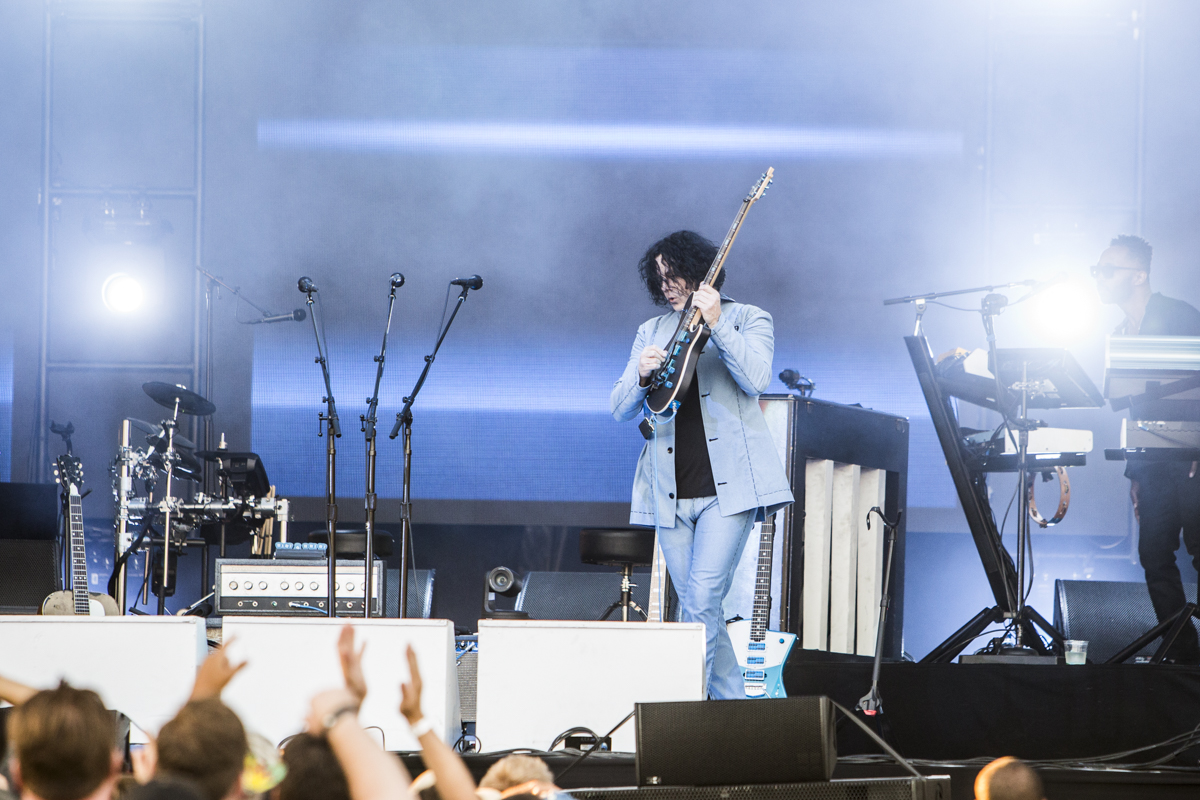 If you want to know who Arroyo Seco Weekend's demographic is, look no further than their policy of allowing each ticket holder the ability to bring one child under 10 years old for free. The resulting event feels like a welcome change of pace from the youth-dominated festival world. That isn't to say Arroyo Seco is just a festival for old people, but more for those who don't want to push the partying to the limit, who want to sit in the grass and enjoy the music, and enjoy some of the best cuisine that LA has to offer.
Best Lifestyle Festival: Desert Hearts
One of the biggest trends in the festival world is the rise of the "Lifestyle" festival. These events are less about the big font artists and more about the culture they breed, often involving camping, all-night dance parties, and the kind of community that has been absent from the more commercial music festivals for more than a decade. And Southern California's Desert Hearts is leading the charge in this movie. In Steve Bramucci's interview with founder Mikey Lion, Lion laid out what makes his event so special: "That's what Desert Hearts is all about, like, it's creating this ultimate family and this community that's just based and predicated on love and spreading love and basically just trying to have the most fun possible." And they're succeeding.
Festival Of The Year: Coachella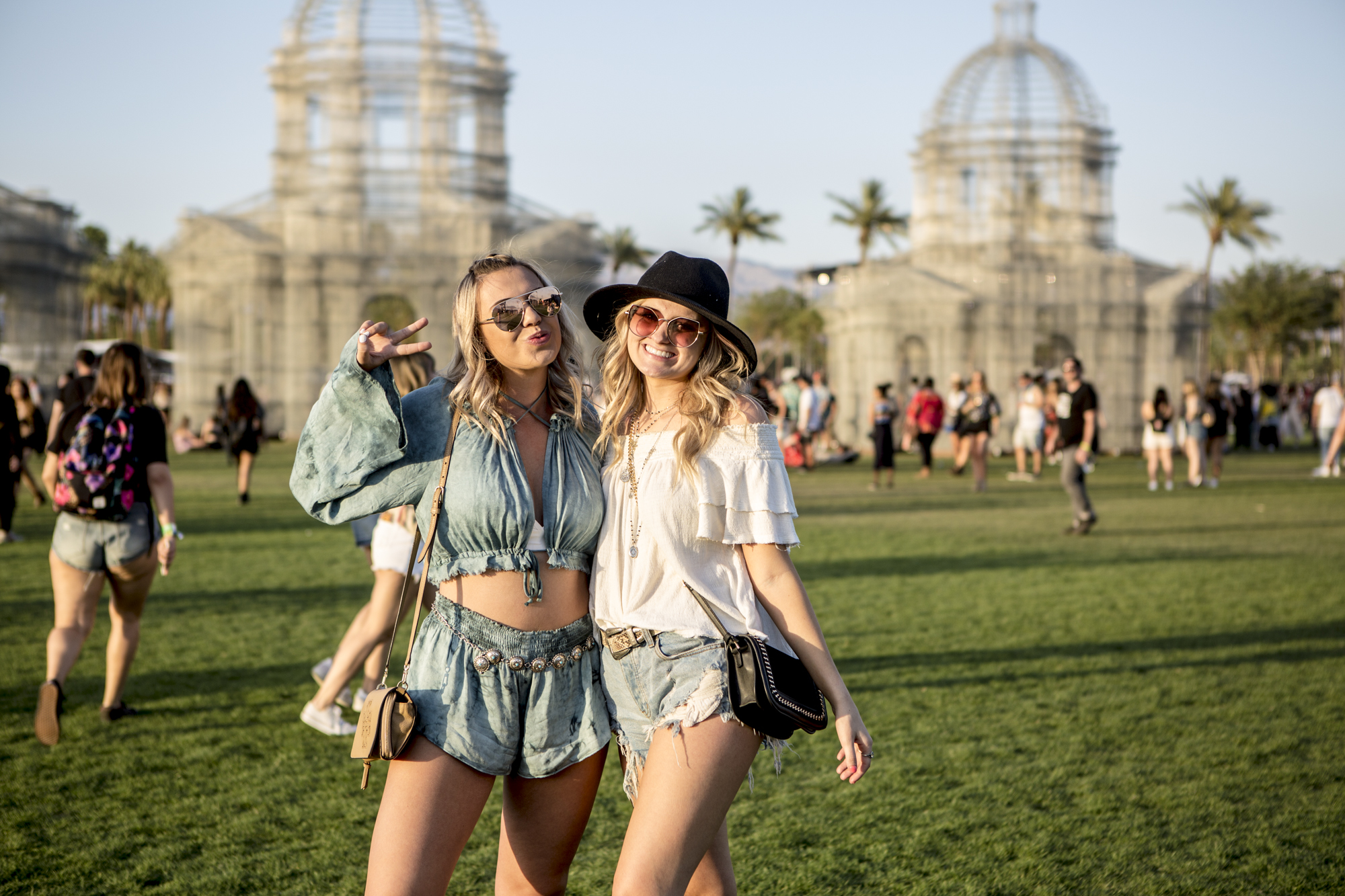 How could it be anyone else? With one set, seemingly the music world stopped to watch either in person or on the livestream. But even beyond Bey's earth-shattering performance, no other festival demands attention like Coachella. It saw The Weeknd drop an EP just before his set, SZA prove herself worthy of the biggest stage that music has to offer, Cardi B impressively perform the biggest set of her career while pretty pregnant, and artists like Vince Staples, Tyler, The Creator, and Post Malone ascend to their respective thrones. No other event feels like it matters more than Coachella, and this year, in particular, it rose to the occasion with a sense of ownership and responsibility for the juggernaut it has created. It was the best festival this year and it is most years. And it's exciting to watch the rest of the festival world do their best to keep pace.