When we last left Peter King, he was scratching his sweaty balls and then smelling his fingers, and not doing much else. Which coincidentally is what Christmas Ape will be doing over the next week, so here I am.
But what about this week? Will Peter mail in this week's column as a protest of the EXTORTION on the part of his employer of only allowing him to take off two months during the offseason? Should coffee-nerdity be a diagnosible condition that is covered by Obamacare? Does he have an opinion on the Ukraine/Russia conflict? Yes, yes and YES! Grab your scrotums (or lady scrotums) and READ ON.
PITTSFORD, N.Y. — Sunday night was precisely what the NFL wants out of the preseason. The night of the first practice of the NFL summer simply couldn't have gone better. Hope was for sale everywhere on the St. John Fisher campus here, the same way it will be in 31 other camps starting with the Giants today in New Jersey, and there were thousands of consumers, happy to buy that hope.
Bills fans. Hope. E.J. Manuel. Three things that cannot coexist.
However, to me the real star of this lede is how utterly fucked up it is: So hope was on sale here in Pittsford N.Y. … as the Giants opened camp in New Jersey? It's only July, but PK is in mid-November form.
One guy called me over to show me the Ralph Wilson tattoo he just had etched on his arm this off-season, in tribute to the late Hall of Fame owner of the team. "E.J. [Manuel]!! I love you!!" cried out one fan early on.
Upstate Underdog is off his meds again.
There was the promising quarterback (the Bills hope), Manuel, getting the benefit of the doubt from the adoring crowd.
Now that is what I call WILD OPTIMISM AND UNBRIDLED HOPE from Bills fans. For God's sakes, put your dicks back in your pants over E.J. Manuel! The season hasn't even started!
In a team period, he hit exciting rookie Sammy Watkins on four throws out of four.
THROW A GODDAMN PARADE! DON'T FORGET TO BUY THE GOOD CONFETTI THIS TIME!
Speaking of Watkins, he's the belle of the football here.
Oh PK, you wordsmith you.
"Hey Whaley!'' a fan yelled. "Thank you for Watkins!"
Sensing sarcasm, Whaley flipped off the fan.
There was a happy vibe because of music. The Bills, following the lead of the Super Bowl champion Seahawks, played loud tunes—U2, Macklemore, Eminem, Black Eyed Peas, House of Pain—for more than half the practice. Coach Doug Marrone's a fan of practice music, which Seattle's used in the Carroll era.
I bet a lot of you thought that Seattle won the Super Bowl because of a good young QB, a top-tier running back, and the best secondary in football. NOPE! Pete Carroll played Macklemore at practice. And now that the secret's out, it's A ONE-WAY TICKET TO TITLETOWN FOR THE BILLS!
(The Bronx-born Marrone, though, didn't like one of the selections across a wide spectrum of the music world: "Sweet Caroline,'' the last song of the night. You know, the eighth-inning fan anthem of the Red Sox.)
If you had the under on "6" for "number of paragraphs it would take in PK's latest column to shoehorn in the Red Sox," please come forward and collect your winnings.
There were other reasons to be excited. Running back Bryce Brown, supposedly a spare part acquired in a trade with Philadelphia, ran like he had rockets in his shoes.
Unlike C.J. Spiller, who took that advice literally last season.
And autographs … two players were still signing 50 minutes after the session ended. As fans swooned.
"Ohhh E.J. Manuel, you're so passable as a starting QB!"
It's a group that can win now if the quarterback plays at a B-plus level. If Manuel's a C player, Buffalo won't win. It's simple.
If their quarterback is good, they'll be good. If not, they'll suck.
Here's the way I look at the Bills: Buffalo gave up 37 points to Cleveland last year, and 34 to infirm Atlanta. Their best linebacker and safety are gone. A star defensive tackle, potentially, cannot be relied upon. If this doesn't put a mountain of pressure on the quarterback, I don't know what would.
You hear that Bills fans? HOPE SPRINGS ETERNAL!
"At Florida State, we were so used to winning, it was customary. When I got here…"
It's more fun if you just stop there and fill in the blanks.
The Fine 15, Pre-Camp Edition
Now this is odd. A Fine 15 some 46 days before the season starts. But there's nothing like a little controversy to sell papers.
PK probably believes Sports Illustrated is still sold on the streetcorner by a newsboy. "EXTRA! EXTRA! PETER KING DISCOVERS THE EXISTENCE LEINENKUGEL!"
1. Seattle. I like the approach of the coach and the defense ("We're going to win again, and we don't care who knows it")
The defending Super Bowl champs playing the "nobody believes in us" card? It's a bold strategy Cotton, let's see if it pays off for them.
and, from being with Russell Wilson a bit this offseason, I know his approach. He'll enter camp this week thinking he's got to beat out Tarvaris Jackson for the starting job.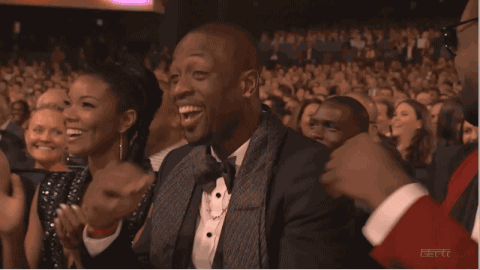 9. Chicago. Marc Trestman's acing chemistry class. He's got Jay Cutler kumbaya-ing in the cafeteria at Halas Hall. And who's covering those Olajuwon-sized receivers and tight end Martellus Bennett?
Acing chemistry class. Kumbaya-ing in the cafeteria. Olajuwon-sized receivers. PK's English teacher: "I have purposely trained him wrong, as a joke."
10. St. Louis. Might not show up in the record, but the Rams are going to be hell to play, and they'll be a playoff team if Sam Bradford plays the way he was drafted to play.
Any season now!
11. Arizona. Might not show up in the record, but the Cards are going to be hell to play, and they'll be a playoff team if Carson Palmer plays close to the way he played in his prime.
Any season now!
12. San Diego. So impressed with the jobs Tom Telesco and Mike McCoy did last year. That's a tough D to play, and an explosive offense.
Great defense! Explosive offensive! Rank 'em 12th.
13. Cincinnati. Deep and talented, but let me be the 4,672nd guru to say in the last six months, "It all comes down to Dalton."
A team that is deep and talented probably won't succeed if their QB isn't good? That's some fine football analysis there, Lou.
14. Carolina. I'd feel better about the Panthers' chances if the receivers all weren't told to come to training camp this week wearing name tags.
OH HO! PK'S GOT JOKES!
On Aaron Rodgers. I think we're taking Mr. Rodgers for granted a bit. I'm not a big fan of the traditional NFL passer rating, as you may know, but doing some research for the camp tour, I found Rodgers' place among active quarterbacks highly, highly impressive.
"After some research, I found out that Aaron Rodgers, universally extolled as one of the best quarterbacks in the league for at least the last five years, is pretty good at quarterbacking! Don't underrate him, dear reader. This guy might surprise ya this year!"
On Tom Coughlin. With his first win this season, the Giants' coach passes Paul Brown (170) on the all-time list of NFL coaching victories. With his second win, he passes Joe Gibbs (171). Coughlin, with his two Super Bowl wins, is starting to get in yellow-jacket territory.
Is that a clumsy Tour de France reference, or is there some kind of NFL secret society for coaches? [EDIT: OK, Hall of Fame. FORGIVE ME PETER FOR NOT GETTING YOUR LOFTY REFERENCES.]
QUOTES OF THE WEEK
"We haven't done anything. We've got a lot to prove. We haven't been to the playoffs in a long time and we owe it to the fans, our late Hall of Fame owner and everyone in this business to show we're not the Bills anymore."
—Buffalo GM Doug Whaley, as Bills' camp kicked off over the weekend.
"Because if there's one team you don't want to be, it's us."
"It was darkness. It was hell. … I'd compare it to hell. What is required by people outside the immediate area of devastation is leadership and hope. Hope can bring some light to that dark and seemingly endless experience."
Haven't you interviewed enough Bills fans, PK?
—Former commissioner Paul Tagliabue, in The MMQB's NFL 95 series, talking about the aftermath of 9/11 and how the NFL responded.
Oh. Right.
I was at the Pro Football Hall of Fame recently, and there's a really interesting wall there with the year-by-year won-lost record of every team in pro football history. What really struck me was the progression of Cleveland Browns seasons.
Spoiler: The first 10 years were good, the last 10 years not so good. WEIRD.
Tom Brady will move into his new place in Brookline, Mass., the most exclusive of Boston 'burbs, this summer.
The L.A. mansion he and wife Gisele built from the ground up on property they bought for $11.75 million five years ago? Sold to Dr. Dre for $40 million.
Next on "Flip This House!": Tom Brady moves into a place, then flips it for a profit by telling a prospective Boston buyer that he used to live there!
Mr. Starwood Preferred Member Travel Note of the Week
Finally, the part of the column we REALLY came here for.
I saw the Pirates play in Pittsburgh, with my wife and my brother-in-law and his boys, at beautiful PNC Park ("beautiful" or "breathtaking" should be the mandatory adjective every time PNC Park is discussed)
"YOU SIR! Did you just refer to PNC Park without calling it beautiful or breathtaking? OFF TO THE GULAGS WITH YOU!"
The day of the game, I was in line at a Starbucks in downtown Pittsburgh, a couple of blocks from the Clemente Bridge, the one connecting downtown to the area just outside the outfield at PNC.
And who do you think is in front of me in line? Andrew McCutchen. With his fiancée, Maria Hanslovan, in line with him, McCutchen ordered his drink. I didn't hear what it was.
"Name for the cup?" the man on the register said.
"Andrew," McCutchen said.
So they paid and went to wait for their drinks. We ordered, then went to wait for ours next to the reigning National League Most Valuable Player. In cases like this, I always think the famous person should be left alone, because the famous person I assume gets so few chances to be left alone. Thirty, 40, 50 seconds pass.
"Andrew," the barista called. His drink was ready. He claimed it, and his fiancée claimed hers, and they went over to sit down on a couch in the store. One fellow came over and said hi and shook his hand, and McCutchen was pleasant enough, and that was that, and the MVP of the National League went to sit down and enjoy some private time—I think unbothered but I don't know because we left—before he had to be at the ballpark that evening.
Ten Things I Think I Think
1. I think I'd like my four Guest MMQB writers to take a collective bow.
"Could've used more coffee anecdotes, however. Work on that writing, rookies."
6. I think because I was away when Chuck Noll died in mid-June, I never got a chance to say something about his impact on the game—and his was, as most of you know, a great football life, and a pure one. The first time I ever talked to him, I was a slightly nervous Cincinnati beat writer visiting summer camp four years after the last Super Bowl win. I tried to make small talk about his love of wine (the man loved wine) and he told me he had no idea what I was talking about.
"Oh, you want to talk about FOOTBALL? Well who's going to want to read about that?"
7. I think the Washington franchise will have a new team name by 2016.
WHOOAAA that sounds dangerously like a prediction there Petey! You need to qualify statements like those.
8. I think the NFL needs to copy one thing from the Canadian Football League, and the NFL will hate adopting it, but it is only a matter of time:
Moose meat on a stick at the concessions? Ban Trevor Risk from all stadiums for life due to an ugly incident in 2012 involving a BC Lions' safety and a bag of urine? Halftime hockey breaks?
allowing coaches to challenge pass-interference calls—and calls that should be pass-interference.
If I've said it once I've said it a thousand times: NFL games are too short!
Think of this, though: Coaches will not have their number of challenges per game increased, only the categories of plays that possibly can be challenged.
Let me look into my crystal ball:
"And for the fifth straight week this season, Lovie Smith has used all of his challenges on the first drive of the game."
b. The World Cup should happen every two years, not four.
Definitely. And fortunately, there are no other major summer sporting events held between World Cups that might interfere with it.
c. I agree with Rich Eisen: Ian Darke needs to do an NFL game on TV, for somebody.
"And Joe Flacco drops back to pass, throws it and OH NO IT'S A HANDBALL IN THE BOX! WHAT A MOMENT OF MADNESS FROM THE SEATTLE DEFENDER, WHO IS RUNNING IN THE OTHER DIRECTION NOW! WHAT IS HE THINKING!"
d. Best story I read on my vaca: The New York Times' Walt Bogdanich on a woman from Hobart and William Smith (N.Y.) College who reported being raped by some football players and the wringer she went through in the month following the attack—which was deemed by the school to not have been a sexual assault.
It's a breezy read!
l. Dustin Pedroia's just not the same as he was. Either he overachieved when he first came up (I am not a big "overachieving'' and "underachieving'' person, because how are you significantly better or worse than the norm over 1,000 at-bats) but, really, the numbers don't lie. He's an excellent fielder and absolutely average hitter. Daniel Murphy is better. Brian Dozier might be better. Sad, but real.
"Yes yes, Peter, all this talk of the NFL and crazy travel stories involving Andrew McCutchen are great and all, BUT GET TO THE POINT MAN: WHAT'S GOING ON WITH DUSTIN PEDROIA?!"
o. Coffeenerdness: I'm not very good at keeping my Macchiato agreement, drinking three a week. Now that I'm going on this camp trip, I see more Macchiatos and fewer iced coffees in my next month.
Big fan in the hotel bar in Pittsburgh too.
That's not a sentence.
q. If we don't act against the Russian separatists for the downing of the Malaysian airliner full of innocents, when exactly would we act against anyone for anything?
What a fitting way to end this column.
"KIEV, UKRAINE — Sunday night was precisely what Russia wants out of this conflict. The night of the first cover-up of the shootdown of a passenger jet simply couldn't have gone better. Hope was for sale everywhere in the Russian separatist movement here, the same way it will be in other camps starting with Ukraine here in Kiev, and there were thousands of Ukrainians, happy to buy that hope. I have no idea what I'm doing."