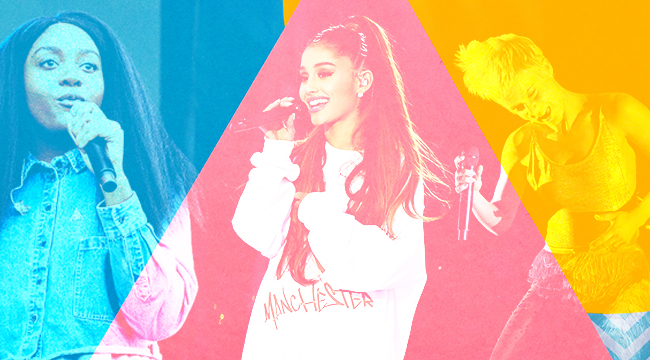 2019 is here and it's not too early to start planning out how to spend your nights, weekends, and hard-earned money. Festivals have begun announcing their lineups and already there are a bevy of tours, ranging from massive stadium productions to intimate club affairs. The through line with the following 35 recommended concert tours are that all the artists are formidable performers with the songcraft to match. It's reason enough to get out of the house, visit a new city, and support the arts, because live music is one of the great pleasures of being alive.
35. SZA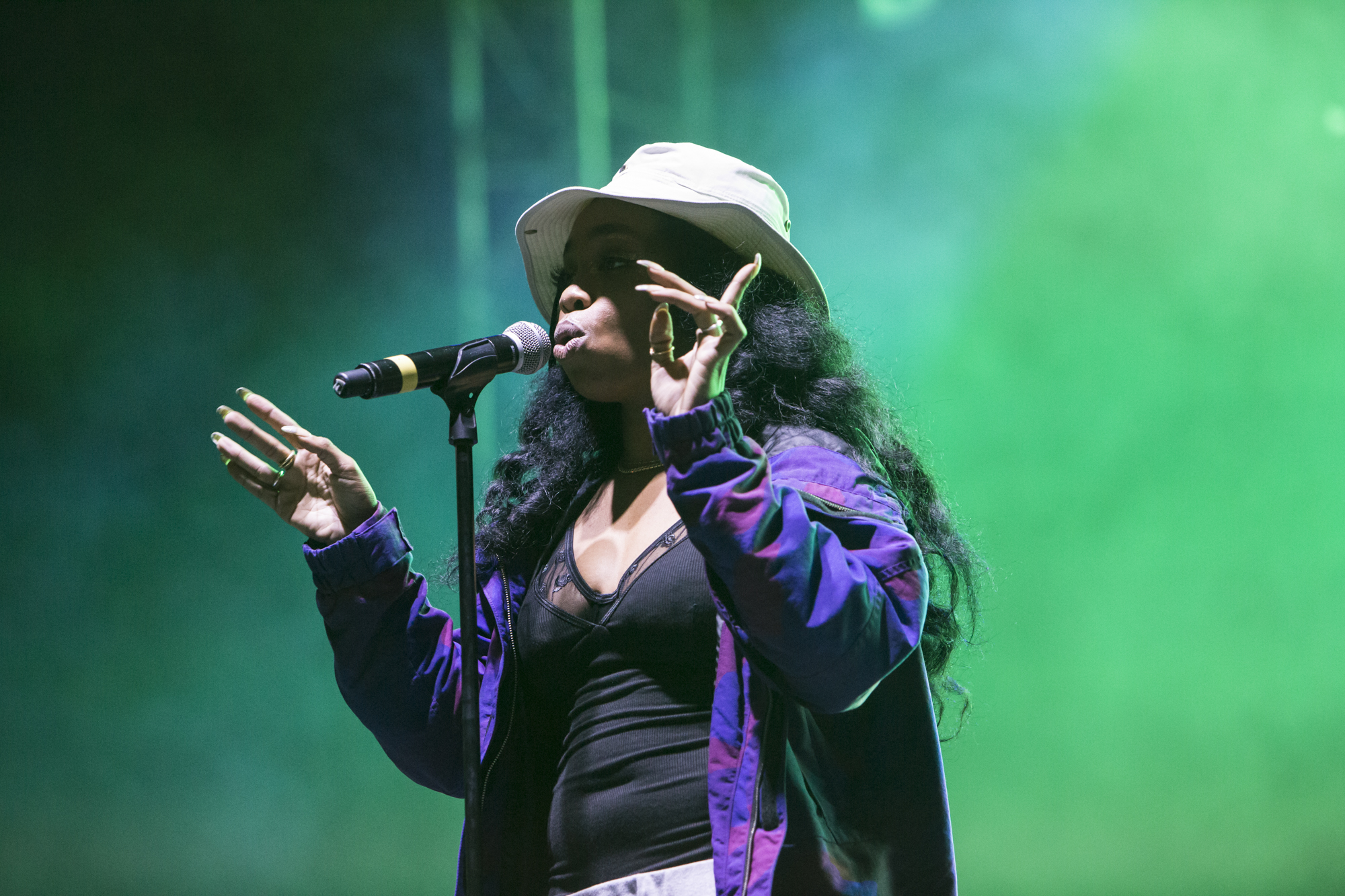 Our Lady of Top Dawg Entertainment went from self-deprecating tweets to festival headliner in a matter of months, and who knows what level she'll catapult up to in 2019? Showing no sign of slowing down following her CTRL tour and a slew of festival dates since, SZA is probably going to release something new that blows the competition out of the water before too many months of this new year go by. In the meantime, run not walk to any stage where you can witness her dynamite live presence and diva-ready voice in person. This woman is a legend in the making, and wouldn't it be nice to say you knew her back when, before it becomes back when?–Caitlin White
Check out the current tour dates for SZA here.
34. Tyler, The Creator
Somehow, Tyler The Creator's show never seems to get old or stale, no matter how many times I've seen it. After watching him tear down Coachella and his own Camp Flog Gnaw Carnival (twice), I can confirm that Tyler just knows his fans. He knows his music. He's comfortable on stage and he knows how to cut loose. In his post-Flower Boy era, he's softened just enough to broaden his appeal, but not so much that he loses the gravel-voiced edge that endeared him to legions of teenage rebels in the first place. That he dedicates just as much attention to detail to his stage presentation as he does all his other creative endeavors from fashion to animation makes his live set that much more entertaining, each and every time.–Aaron Williams
Check out the current tour dates for Tyler The Creator here.
33. Idles
Speaking as someone who has yet to see Bristol punks Idles live yet, this feels like essential viewing for any fan of guitar rock, particularly after they made one of the best rock album of the year. Clips from live shows paint the group as intense and endearing, putting their all into every breath of their performance. After playing for the first time locally last year, the band will return with a massive American run this spring. Coupled with some festival and international dates, including stops at Oya and All Points East, the gospel of Idles should be taking over in 2019.–Philip Cosores
Check out Idles current slate of tour dates here.
32. Mumford & Sons
Mumford & Sons' singalong brand of indie folk was made, well, to be sung along with, meaning that they fully realize their tremendous potential live in front of an audience bouncing their energy back to them. With Delta, the band's most recent album that released in 2018, the band returned to a more traditional-for-them sound, unlike the rock-oriented direction they explored on 2015's Wilder Mind, so a message for fans who thought the world ended after that album: Emerge from your bomb shelters and look into the light, because the banjos are back. The new tour is also promising to be the most ambitious of their career.–Derrick Rossignol
Check out the current tour dates for Mumford & Sons here.
31. Nicki Minaj
Nicki Minaj will be looking to shake off the bad press from an up and down 2018 during her spring and summer tour, which was initially set to feature Future (and the incarcerated Tekashi 6ix9ine) before she announced a plans to "reevaluate elements of production on the NickiHndrxx Tour" amid cancellation rumors in August. The new tour is set to start in May 2019, and she's currently "working on a M&G experience for the tour & will update [fans] ASAP," according to an Instagram post.–Andre Gee
Check out the current tour dates for Nicki Minaj here.
30. ASAP Rocky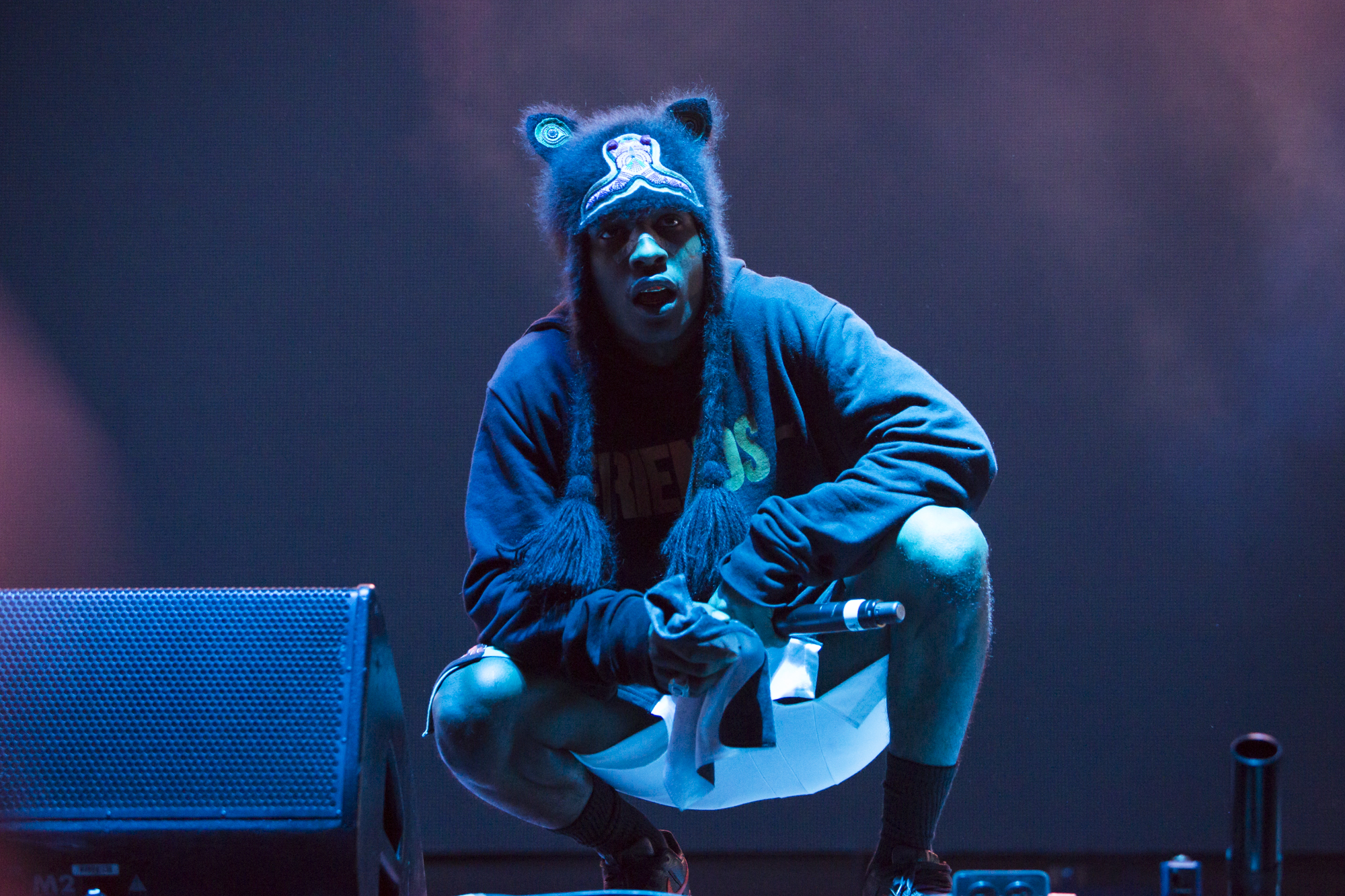 When ASAP Rocky's video for his Injured Generation tour literally promises injuries for attendees, you should definitely go. There is no better concert story than one that involves an injury — just ask all those Travis Scott fans who've raged their way into the hospital (just don't go jumping off any balconies because that's a different kind of injury you don't want). Anytime the mosh pit gets that lit, you know a real party went down and with Rocky peaking creatively of late and jumping off in outrageous new directions musically, you're sure to hear something entirely new and different when the Harlem favorite hits the stage.–A.W.
Check out the current tour dates for ASAP Rocky here.
29. Jeff Rosenstock
How many instruments do you expect a punk band to have on stage? Three, maybe four? Usually, somewhere close to the number of individuals that actually comprise the band, right? Well, Jeff Rosenstock's band Death Rosenstock certainly doesn't care what you think — the quintet requires more instruments than any punk band has a right to bring on stage, including xylophones, glockenspiels, a saxophone, synthesizers, drum machines. This is all in addition to their respective guitars and drums. Two and a half years after the release of his 2016 magnum opus WORRY, Rosenstock and his band — some of the hardest workers in rock music — somehow managed to release another album (POST-), while spending 90% of their time touring the world. Now, the never-ending tour is finally coming to an end with a run of four sold-out hometown shows at New York's Bowery Ballroom during the first week of February, all of which will be put to tape to commemorate the final gigs of almost three years spent on the road.–Zac Gelfand
Check out the announced tour dates for Jeff Rosenstock here.
28. Jenny Lewis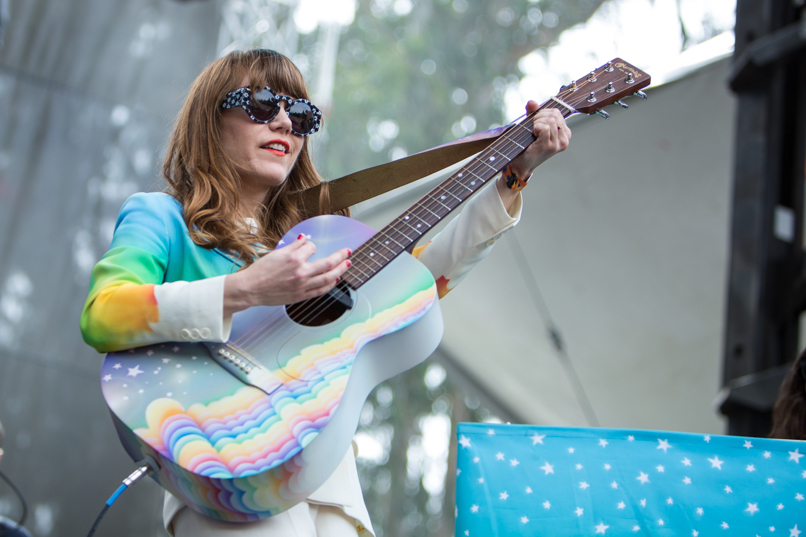 It's been widely said that the best contemporary indie rock is coming from women, and Jenny Lewis has been showing that to be true for nearly 20 years. Her work now as a solo artist is practically as important as her work with Rilo Kiley, and this year finds her hitting the road to bring her upcoming album, On The Line, to fans around the world. She's playing mostly theaters along with scattered festivals, including Bottlerock in Napa and High Water Festival in Charleston.–P.C.
Check out the current Jenny Lewis tour dates here.
27. Anderson .Paak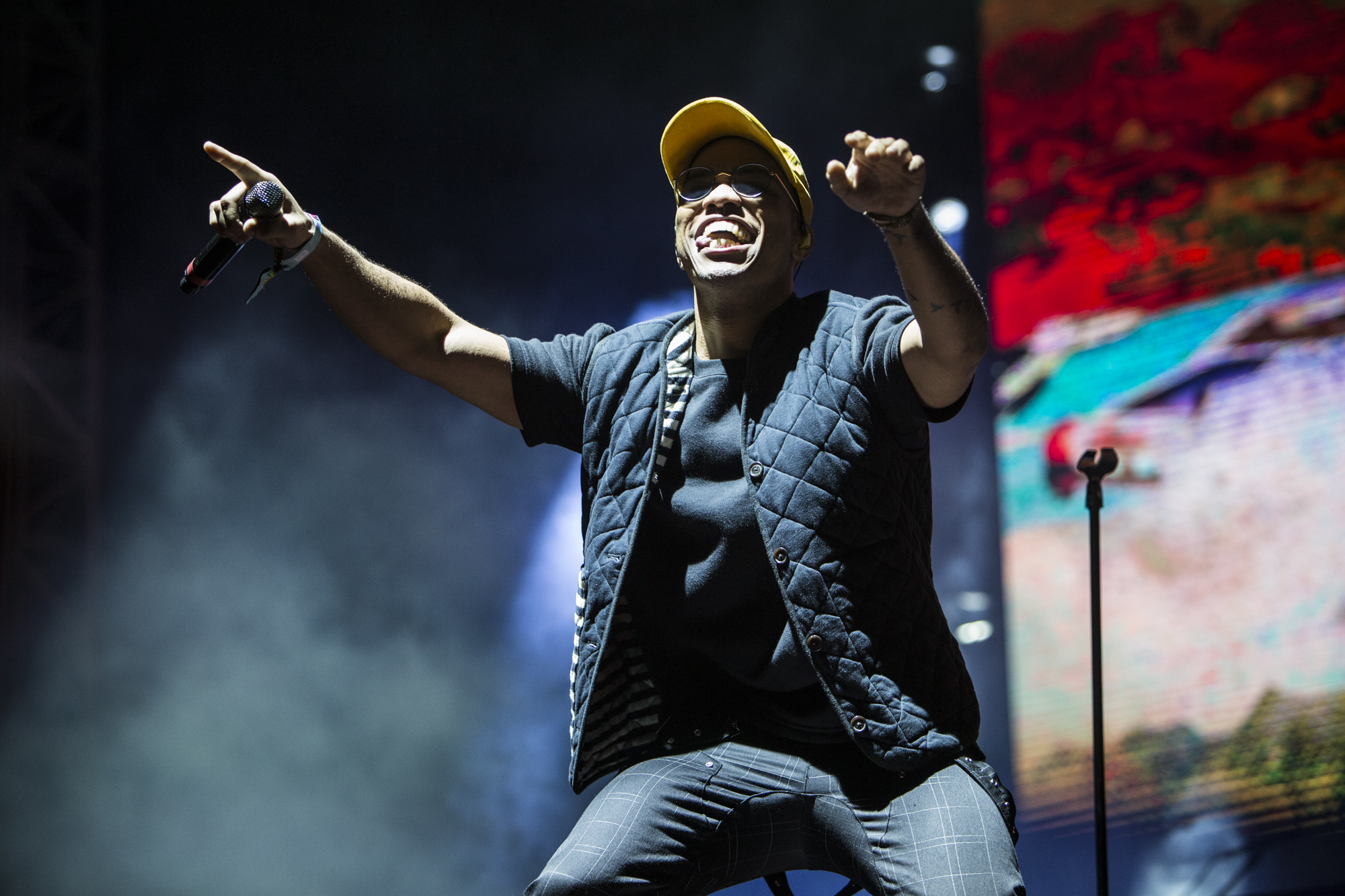 Anderson .Paak will be embarking on the Andy's Beach Club World Tour starting in February, performing songs from Oxnard and the rest of his catalog. .Paak and his Free Nationals band will start the tour with a North American leg before crossing the pond to Europe for 13 more sure-to-be-exciting dates.–A.G.
Check out the current tour dates for Anderson .Paak here.
26. Paul McCartney
There aren't many artists that can pull off the stadium show. And though there are a few contemporary musicians who manage — Beyonce, Taylor Swift, Coldplay — a lot of them fall more into the realm of legacy acts. But a Paul McCartney concert isn't a case of just a Baby Boomer performing to those in his own age range. These concerts become multi-generational affairs as his tunes are rediscovered by further generations. Following the release of his recent Egypt Station last year, Macca is slowly rolling out dates that will keep him on the road throughout 2019, including stops in South America and an appearance at Dodger Stadium.–P.C.
Check out the current tour dates for Paul McCartney here.
25. Metric
Don't call it a comeback, but Metric put out one of their best albums in a nearly 20-year history last year. Art Of Doubt is a collection of seething, magnetic, incredibly hooky new songs, and Emily Haines and co already debuted them live by opening up for the legendary Smashing Pumpkins. If that didn't get them pumped up for their own headlining tour, I assume nothing on earth will. And since it's Metric, I'm more than positive it did. While these Canadians careen all over the US this spring, you're going to want to see them perform "Dressed To Suppress" and "Now Or Never Now" before these songs join their personal band canon as all-time bangers. Haines has a presence that is palpable, even from the cheap seats, and her connection with longtime collaborator and guitarist James Shaw is musical chemistry that has to be seen to be believed.–C.W.
Check out the current tour dates for Metric here.
24. Blueface
You should go see Blueface because Drake co-signs him and Drake hasn't been wrong for a really long time (possible ill-advised Chris Brown collaboration aside). But past the big name glamour of being The Boy's favorite new rapper, Blue demonstrates a palpable love for the game and for performing. Before he received reams of glowing internet profiles and his Youtube views regularly crossed the eight digit mark, he was polling local high school students to find out where we should stage impromptu parking lot concerts and pulling up with rambunctious, catchy turn-up anthems like "Bleed It" and "Respect My Crypn." You can hate on his unorthodox flow all you want, but you won't be able to deny his infectious energy or his hypnotic, post-hyphy, ratchet-party-rap beats. You may even find yourself converted from skeptic to a believer that Blueface really is the "Next Big Thing."–A.W.
Check out the current tour dates for Blueface here.
23. Mitski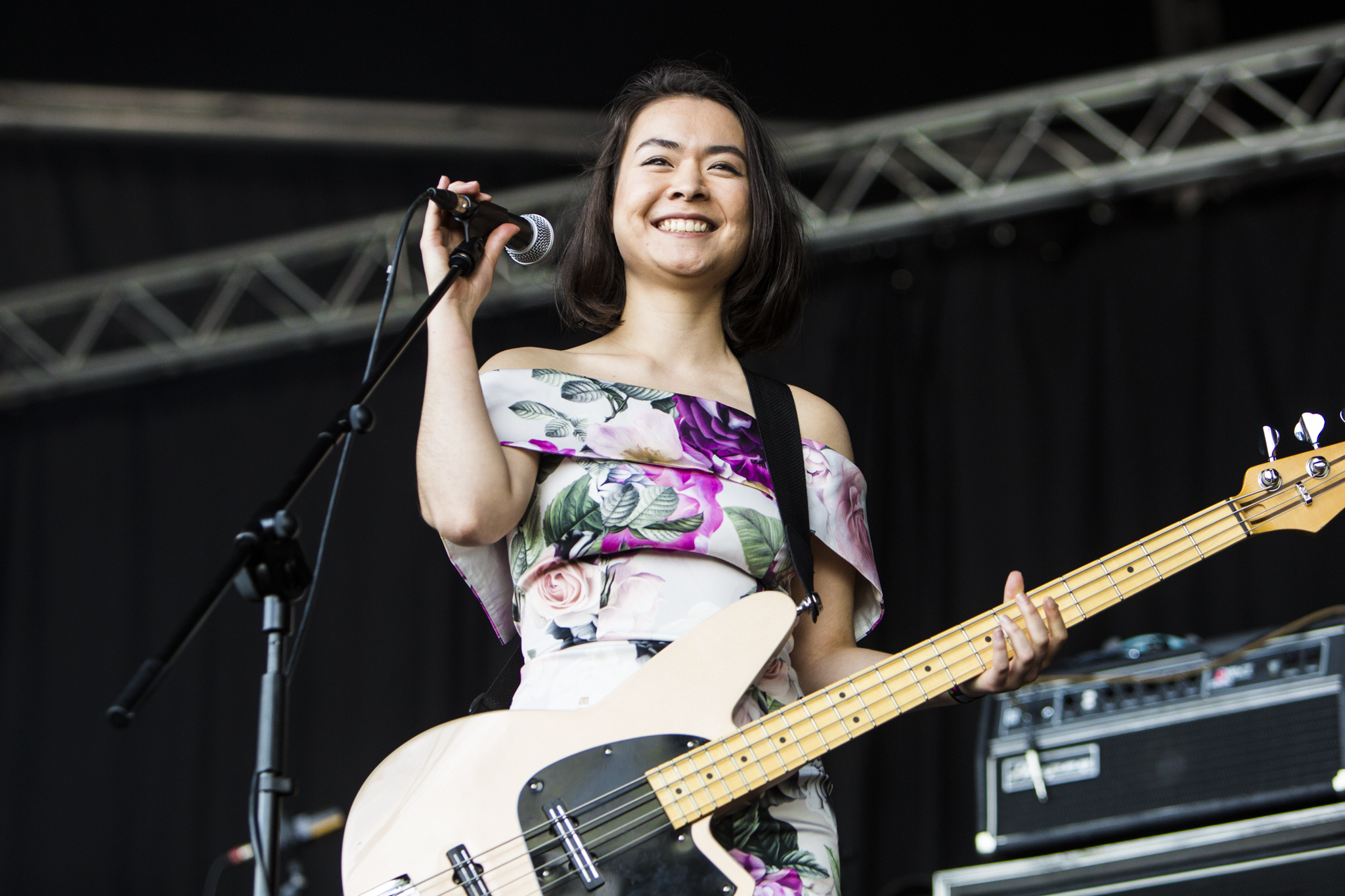 Uproxx's Chloe Gilke saw Mitski live towards the end of the last year, and she described her experience, "Mitski has built an invisible screen between herself and her audience. She's performing for us, but our energy bounces back into ourselves. In a crowd of 1700, we can still feel the profound loneliness of her music, and be simultaneously moved and unsettled by her talent and the show she puts on for us." For those who missed out on Mitski's stunning North American shows in 2018, she'll be returning in 2019 with stops in the eastern half of the country, in March and April.–D.R.
Check out the current tour dates for Mitski here.
22. Travis Scott
Astroworld was one of the biggest rap albums of 2018, and Travis looks to capitalize during the second leg of the Astroworld: Wish You Were Here tour which starts on January 25 in Vancouver then heads steadily east, ending in Charlotte on March 24. The first leg of the tour was so heavily anticipated that he actually had to add dates in cities like New York and LA, exemplifying his newfound rap stardom and the near-universal love for Astroworld.–A.G.
Check out the current tour dates for Travis Scott dates here.
21. Roddy Ricch
https://www.instagram.com/p/BrvcQbsAuiJ/
Despite Roddy Ricch's relative newcomer status, this Compton native has already mastered controlling even sizable crowds like the one at 2018 Rolling Loud in Los Angeles. He's also a rising star whose hit singles "Every Season" and "Die Young" are not only inescapably catchy but viscerally relatable and honest. He's got a positively jaw-dropping degree of polish about him, from his recordings to his charismatic stage presence, that means you won't end up watching an out-of-depth Soundcloud star fumble his way through half-remembered bars. Roddy has the business aspect of his product nailed down as tightly as his live show, ensuring it'll be well worth the investment of both your money and your time.–A.W.
Check out the current tour dates for Roddy Ricch here.
20. Shawn Mendes
If you don't have your tickets to Shawn Mendes' summer tour yet, godspeed. Shawn Mendes: The Tour went on sale all the way back in May 2018 (over a year in advance!), and tickets in most cities are next to impossible to find. Mendes' star has grown exponentially since the release of his third studio album last spring, and for good reason — he's got incredible charisma and real deal talent. Mendes puts on an energetic live show, jumping between acoustic heartbreakers, soft piano ballads, and rock anthems with the ease of a true professional. And he's headlining his first-ever stadium show in September, in his hometown of Toronto. That one sold out, too, but it certainly won't be Mendes' last stadium show. With Taylor, Bey, and Ed's North American tours all wrapped up for the year, it's time to welcome a new generation of stadium pop stars to the stage.–Chloe Gilke
Check out the current tour dates for Shawn Mendes here.
19. Greta Van Fleet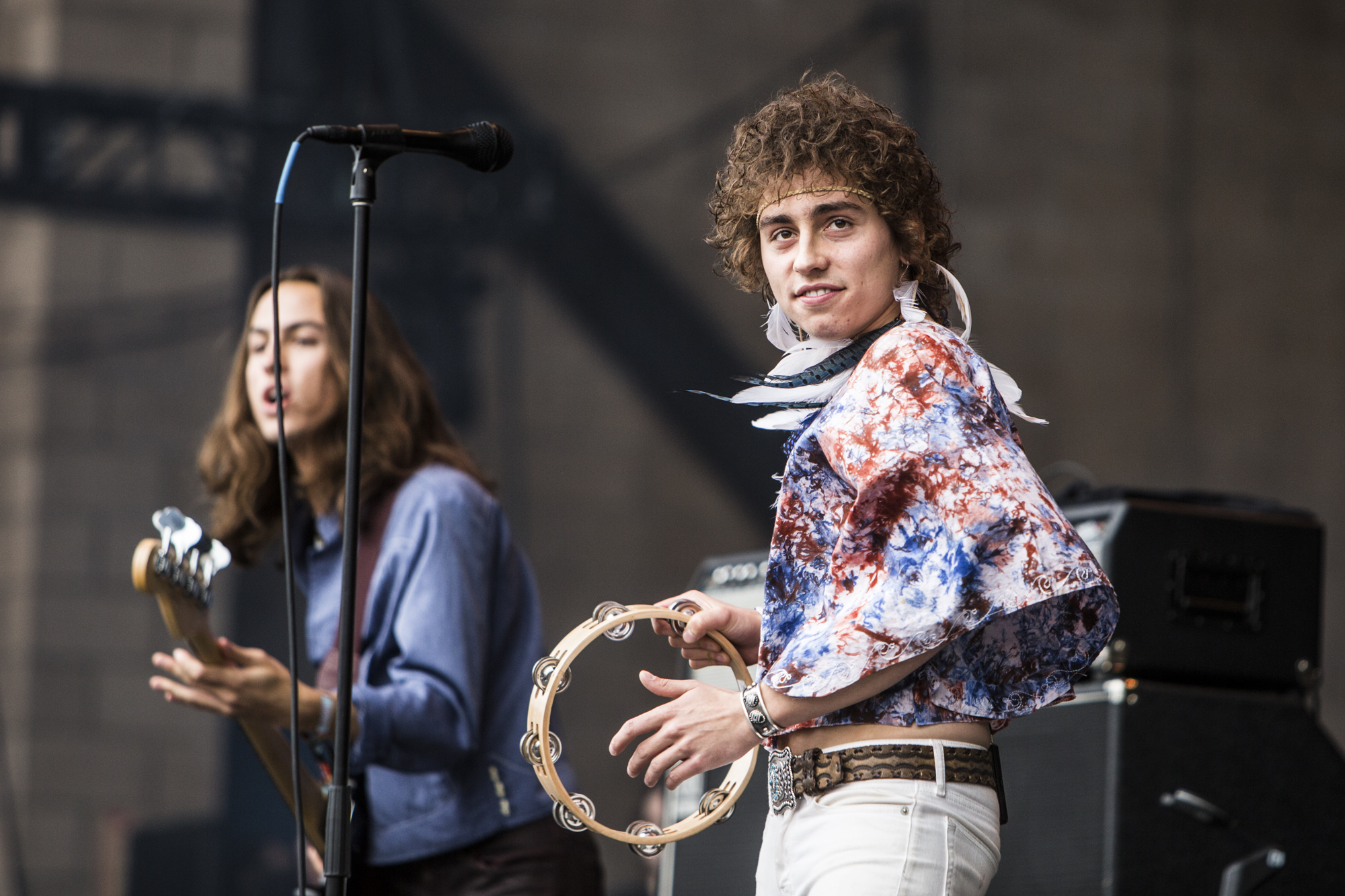 88-year old Gretna Van Fleet, after whom Greta Van Fleet is named, said recently, "It's not my favorite music, and the boys know that, but I think they're very talented, and I support them." Even though Gretna might not be racking up the Greta plays on Spotify, the band is still bringing back the '70s-styled rock sound better than just about anybody else doing it today. Like the music that inspired it, Greta Van Fleet's music is surely the kind that really takes off live. Fortunately, they're traveling all over the world this year, including North American stops in spring. If you're still not convinced, they recently got a co-sign from Billy Corgan, who said that the "sky's the limit for where they can go."–D.R.
Check out the current tour dates for Greta Van Fleet here.
18. Maren Morris
2018 was the year country singer-songwriter Maren Morris became a star. With a hit pop song (the massive, inescapable "The Middle") and a handful of country radio hits, Morris has the kind of cross-over appeal that's unheard of unless your name is Taylor Swift. Morris has been dropping hints that her second studio album is coming very soon — she teased an announcement to her fan club on Twitter, and has hosted listening parties of the finished album for her fans. Morris opened for former One Direction singer Niall Horan on tour last summer, and although she hasn't announced anything official yet, I'd place my bets on a summer or fall headlining tour. Her breezy, joyful country would sound right at home at an outdoor amphitheater, and "The Middle" alone could fill the lawn easily. Morris hasn't officially announced a tour yet, but we'll let you know the minute she does.–C.G.
Check out the current tour dates for Maren Morris here.
17. Vince Staples / JPEGMAFIA
Two of the rap game's most iconoclastic, hilarious personalities will be joining forces early this year when Vince Staples goes on tour with JPEGMAFIA along with Compton upstart Buddy during the Smile, You're On Camera tour. All three artists had big years in 2018, with JPEGMAFIA's breakout Veteran project, Buddy's eclectic Harlon And Alondra, and Vince Staples' FM!. Vince has announced more music coming this year, and it's possible JPEGMAFIA and Buddy may also have new music to perform during the 37-date North American tour.–A.G.
Check out the current tour dates for Vince Staples here.
16. James Blake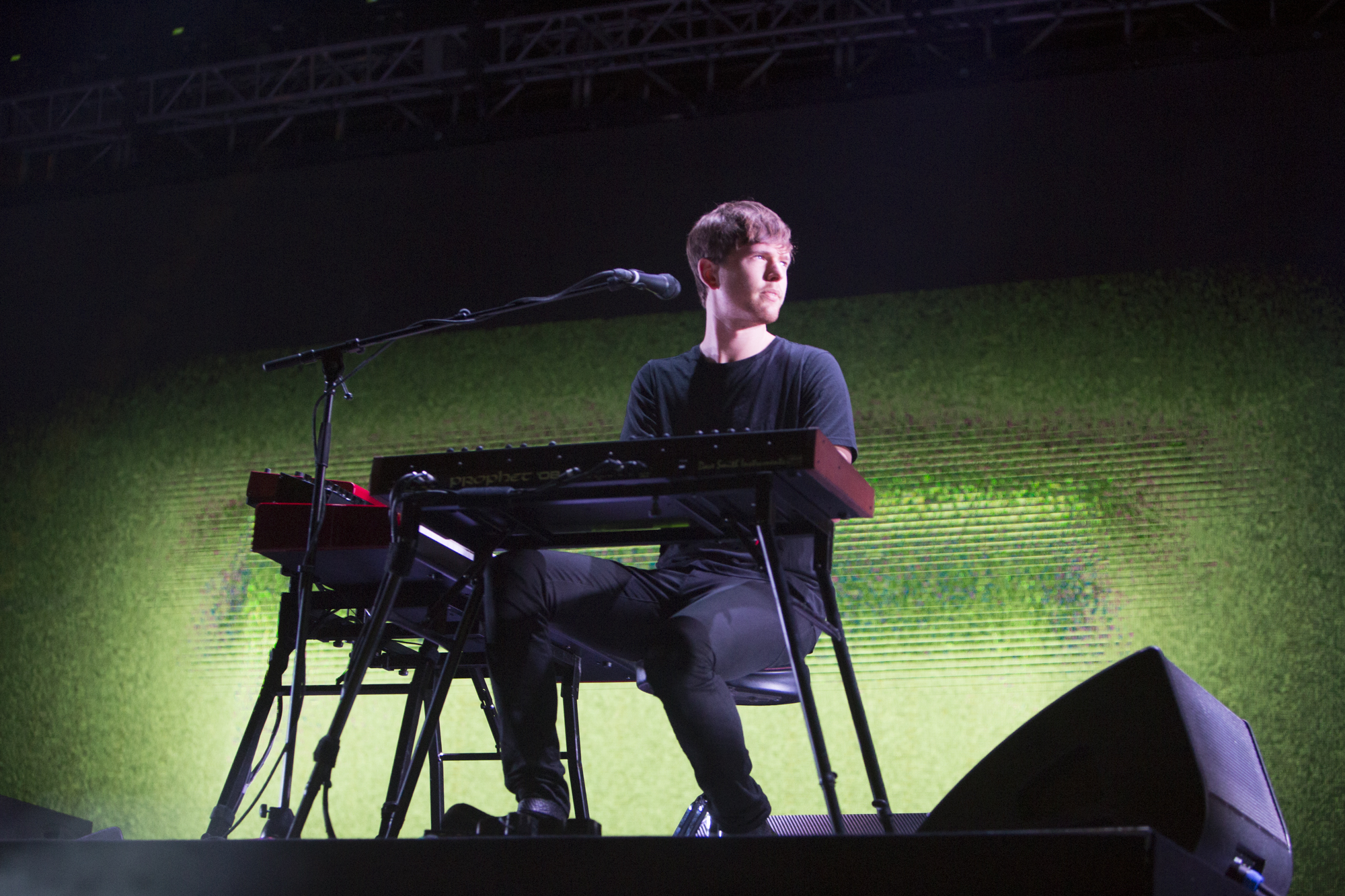 As it stands now, there's a lot of mystery surrounding James Blake's goings-on. Is his new album, Assume Form, really coming out at the end of January? Does the tracklist really include features from Travis Scott, Andre 3000, Metro Boomin, and others? However the questions to those answers shake out, we do know one thing for sure: Blake is going on tour in 2019. In late winter and early spring, he'll find himself in Boston, New York, Chicago, Los Angeles, and other major North American destinations. Seeing Blake live is its own reward, but you'll also be gifted a copy of his new album if you buy yourself a ticket.–D.R.
Check out the current tour dates for James Blake here.
15. Maggie Rogers
Maryland native Maggie Rogers has already won over Pharrell Williams as one of his students, impressed the festival circuit when she had little recorded output, taken to arena tours with Mumford & Sons, and appeared on Saturday Night Live. And this is all before she released her debut album. With that record set to drop this month, Maggie Rogers is ready for the next stage of her career, which will include her Coachella debut and slots at venues across the US and abroad with capacity in the thousands. Maggie Rogers has clearly arrived, and anyone that's seen her perform can attest to her ability to back up the hype.–P.C.
Check out the current tour dates for Maggie Rogers here.
14. Meek Mill
We very nearly lost the chance to ever see Meek Mill onstage again, which means we almost missed out on moments like his squashed beef with Drake and the oh-so-intense live rendition of his stirring, fan-favorite "Dreams And Nightmares Intro." Seriously, you have to see this — thousands of people reciting the lyrics live as the song builds to its emotional peak and the cathartic release when the beat drops is the most spiritual experience you can have outside a church on the last day of revival. Meek is also an impeccable performer with an absolutely ridiculous list of hits that you may have forgotten about but will be delighted to be reminded of.–A.W.
Check out the current tour dates for Meek Mill here.
13. Kacey Musgraves
Yes, Kacey Musgraves dominated 2018 — but what makes you think she's going to rest on her laurels when Golden Hour just got done topping year-end lists and picking up prestigious Grammy nominations? With a booking on the coveted Coachella bill — notice that she's made the jump over from Stagecoach in 2019 — Kacey is ready to enter the mainstream like a full-blown pop star, it's just that she hasn't lost any of her songwriting precision or elegant country charm in the meantime. If you haven't been to a Kacey Musgraves show yet, then 2019 has to be your year, they're chock full of pitch-perfect renditions of her gorgeous songs, and usually stacked with a must-hear cover or two. A lot of these shows are already sold out, so do what you must to secure your spot, and look out for more dates and festival appearances sure to be announced soon.–C.W.
Check out the current tour dates for Kacey Musgraves here.
12. Chance The Rapper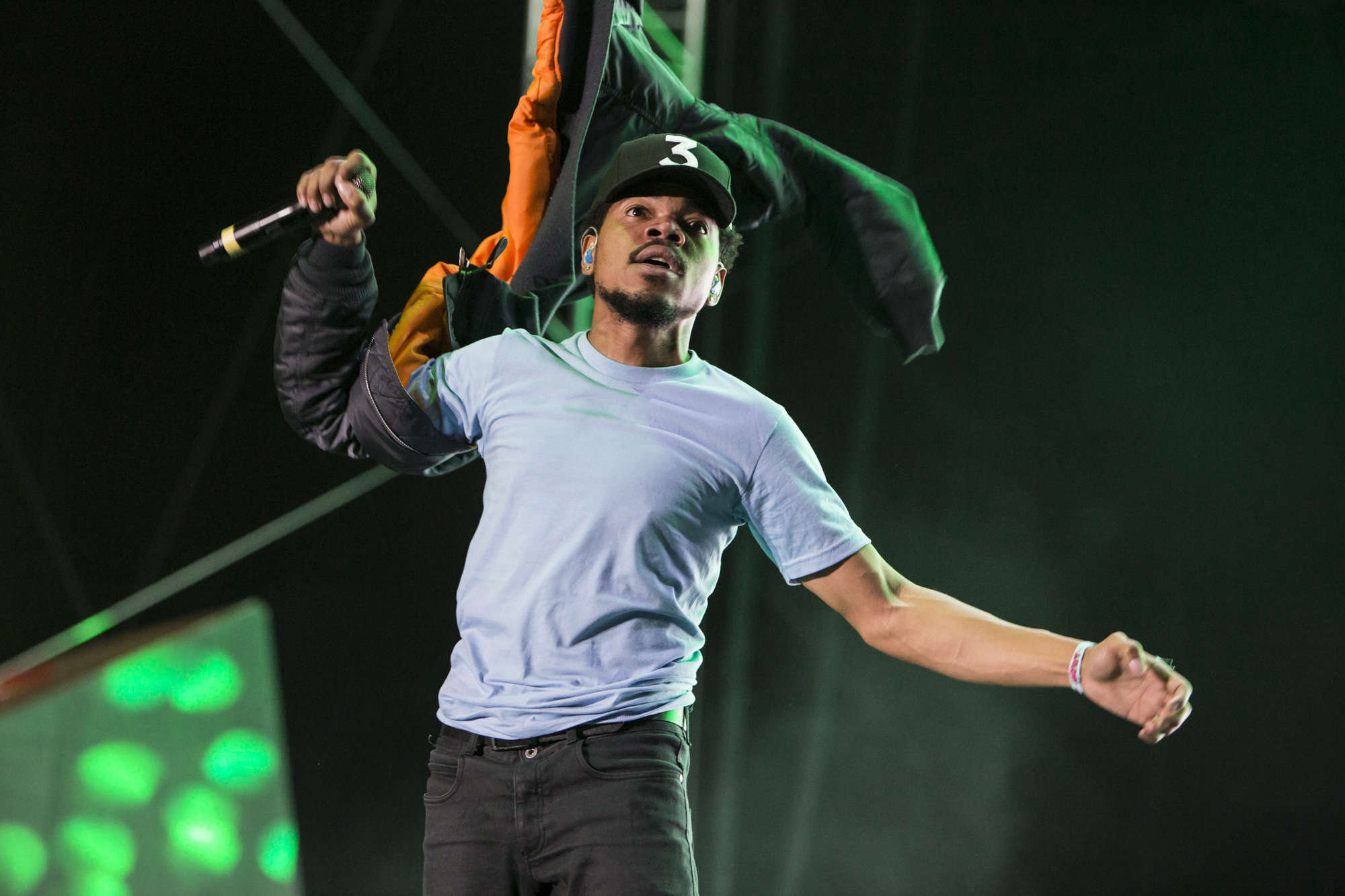 Chance The Rapper has said at the end of 2018 that he's taking a break from music to "learn the word of God" outside of the country. Once he gets back to the states, it's likely that the Chicago artist will take his new lessons on the road during a tour — potentially performing a new album? Time will tell, but we'll be watching.–A.G.
Check out the current tour dates for Chance The Rapper here.
11. Cardi B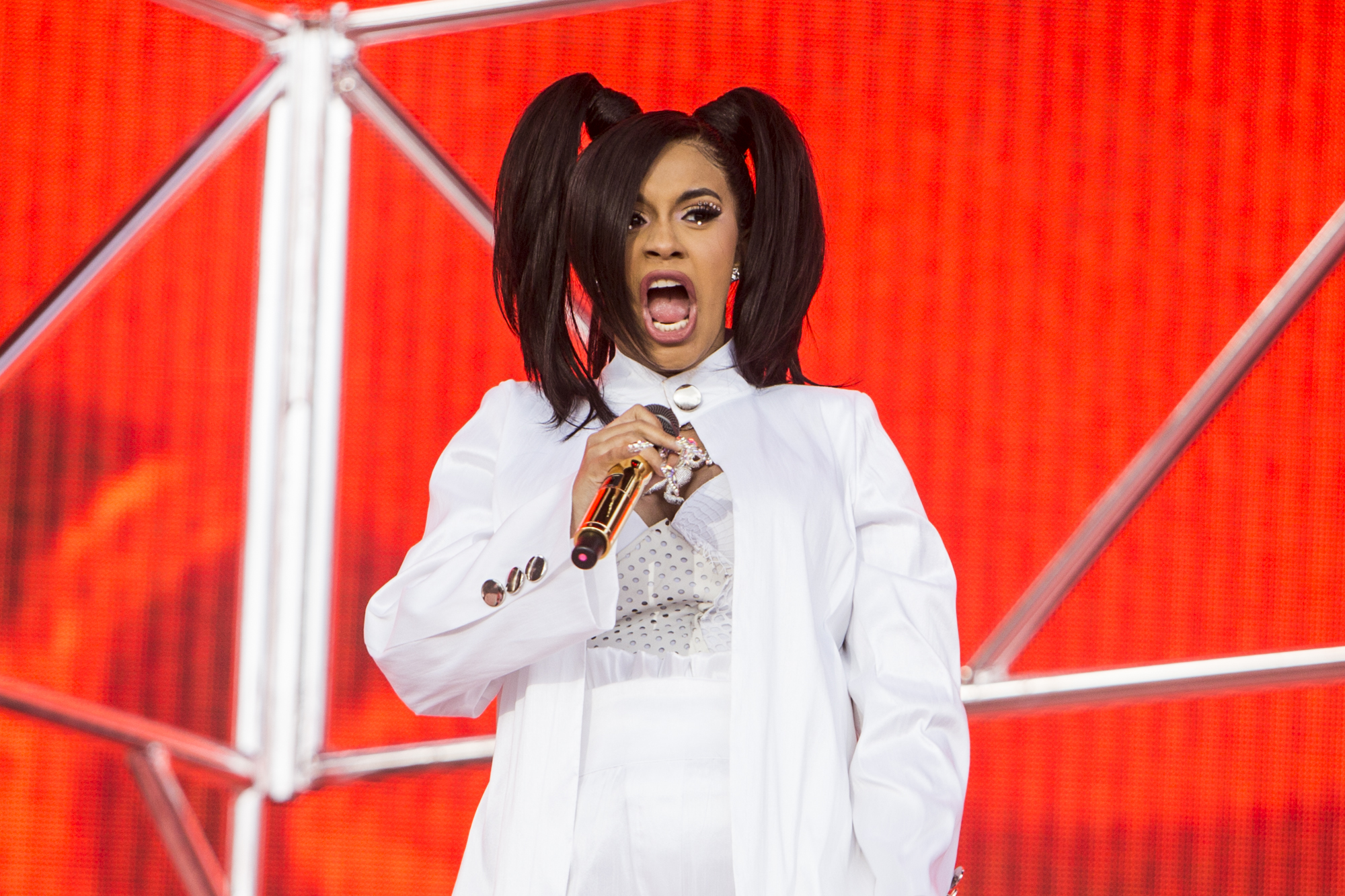 Cardi B puts on a wild, rambunctious, uninhibited show. At Coachella last year, her stage was relatively simple, yet the level of unrestrained energy on display was enough to make the audience blush. The dancers worked their butts off on the sturdy scaffolding Cardi performed in front of as a reference to her start as a dancer herself. At the time, she was too pregnant to put on any gymnastic displays of her own, but I got the impression that she was itching to get up there and strut her stuff herself. That she did all this while flawlessly maintaining her breath control on empowering, raunchy anthems like "Bickenhead" and "I Like It" just made the whole thing that much more impressive.–A.W.
Check out the current tour dates for Cardi B here.
10. The 1975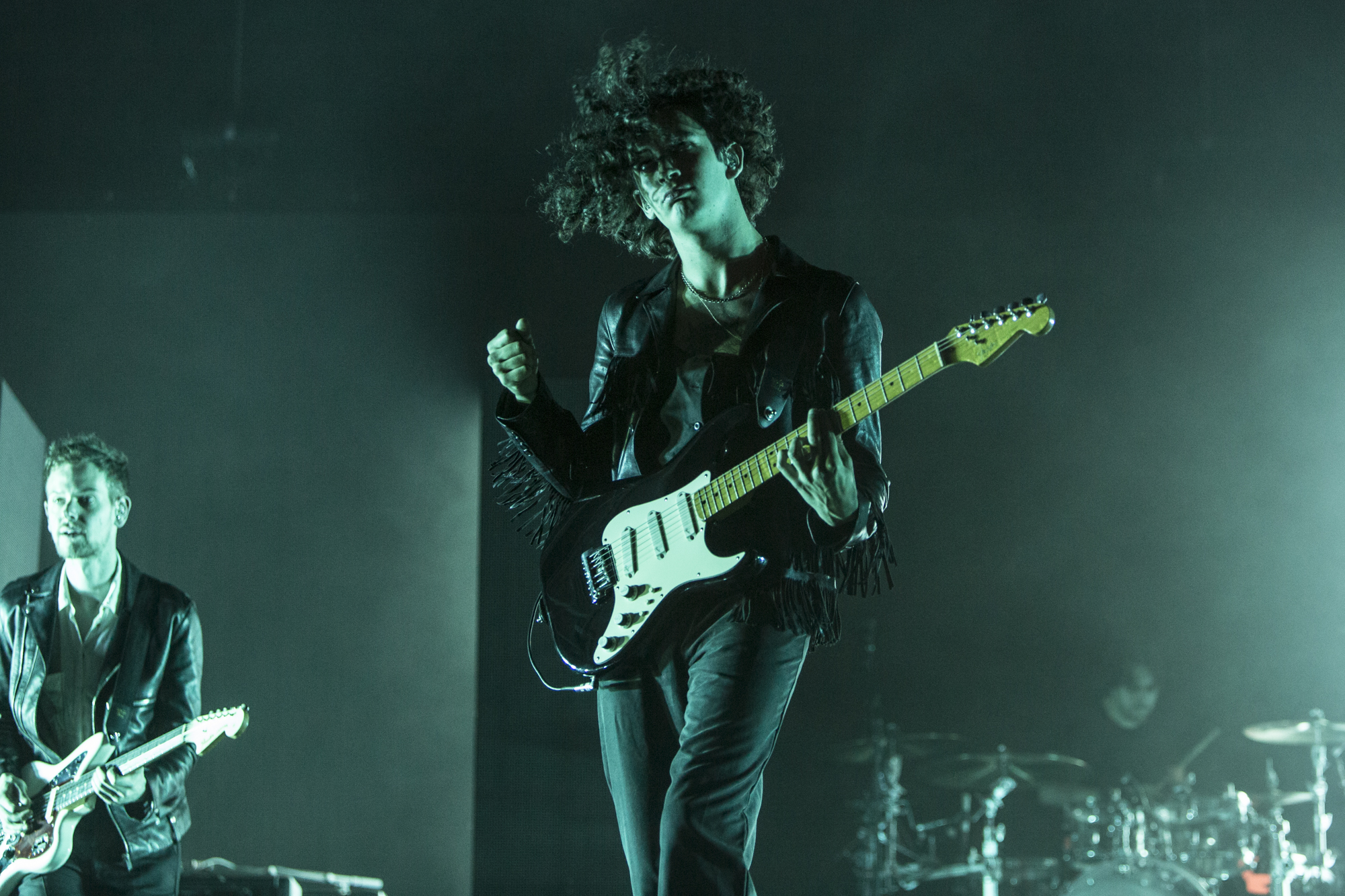 The state of rock music in 2019 is uncertain; Just look at the list of 2019 Grammy nominees for that. As Uproxx's Philip Cosores put it, "We knew rock was in a weird place, but this solidifies just how precarious it is." That said, it would appear that The 1975 emerged as the most important rock band of 2018, and they'll be bringing their album A Brief Inquiry Into Relationships on the road in 2019. The group will be in North America in the spring, with stops in New York, Boston, Chicago, Toronto, and other locales between March and June.–D.R.
Check out the current tour dates for The 1975 here.
9. Lana Del Rey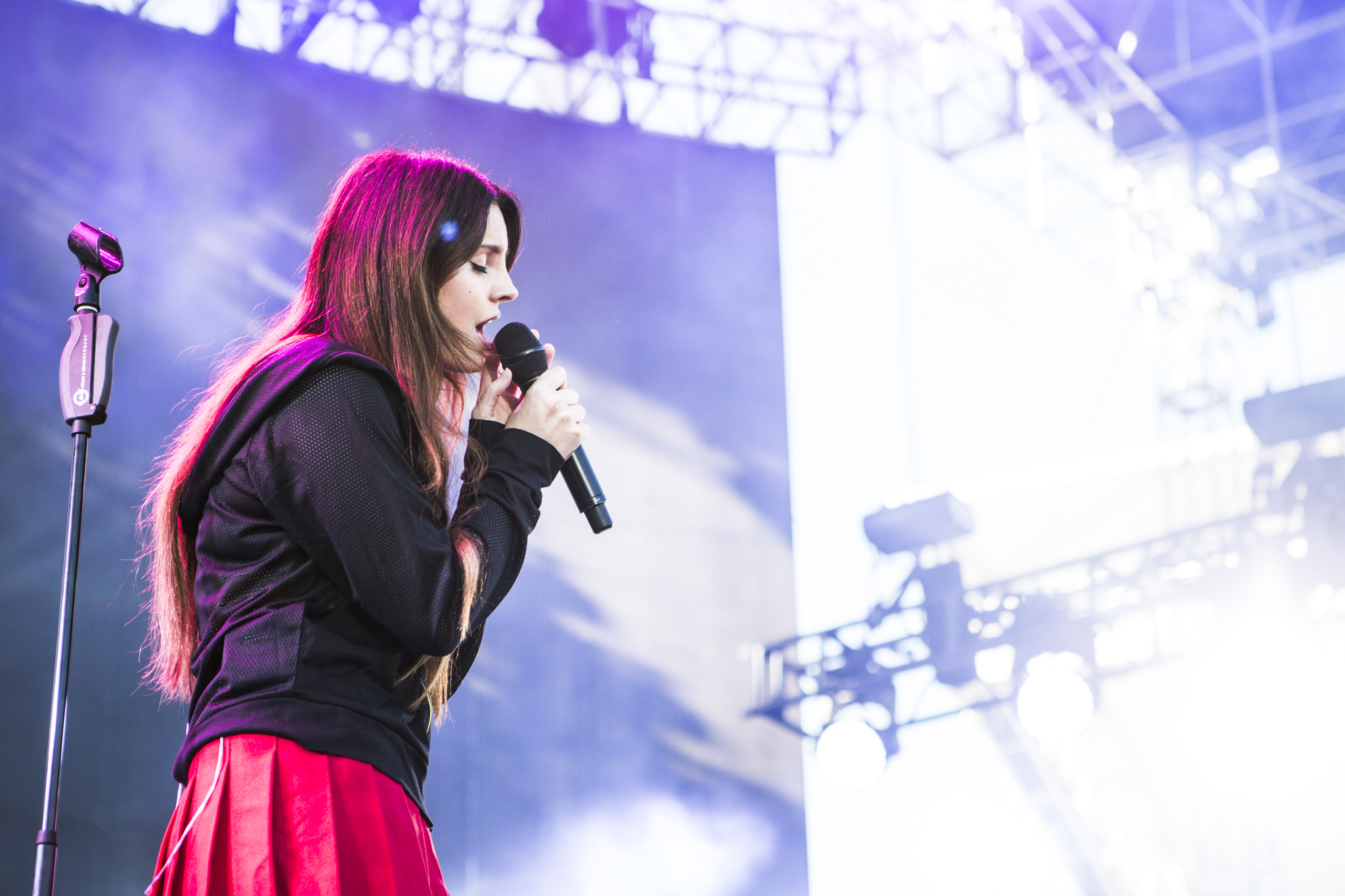 When "Venice Bitch" came sweeping through toward final days of 2018 to steamroll any expectations the world may have about what Lana Del Rey can do, it became clear that LDR LP6 was going to enter a new dimension for the already iconic pop star. Once you add in the fact that the album is called Norman F*cking Rockwell, well, things get even more interesting. Followed up with the glowy second single "Mariners Apartment Complex" it's pretty clear that LDR's next record will be extremely California-focused. Will she put on a special show strictly for the hometown crowd? Will the rest of the LP get even more psychedelic? Which hip-hop stars will she select to collaborate with this time, and is there a chance one of them will head out on tour with her? Whatever she does, it's going to be massive, mysterious, and unmissable.–C.W.
Check out Lana Del Rey's current tour dates here.
8. Tame Impala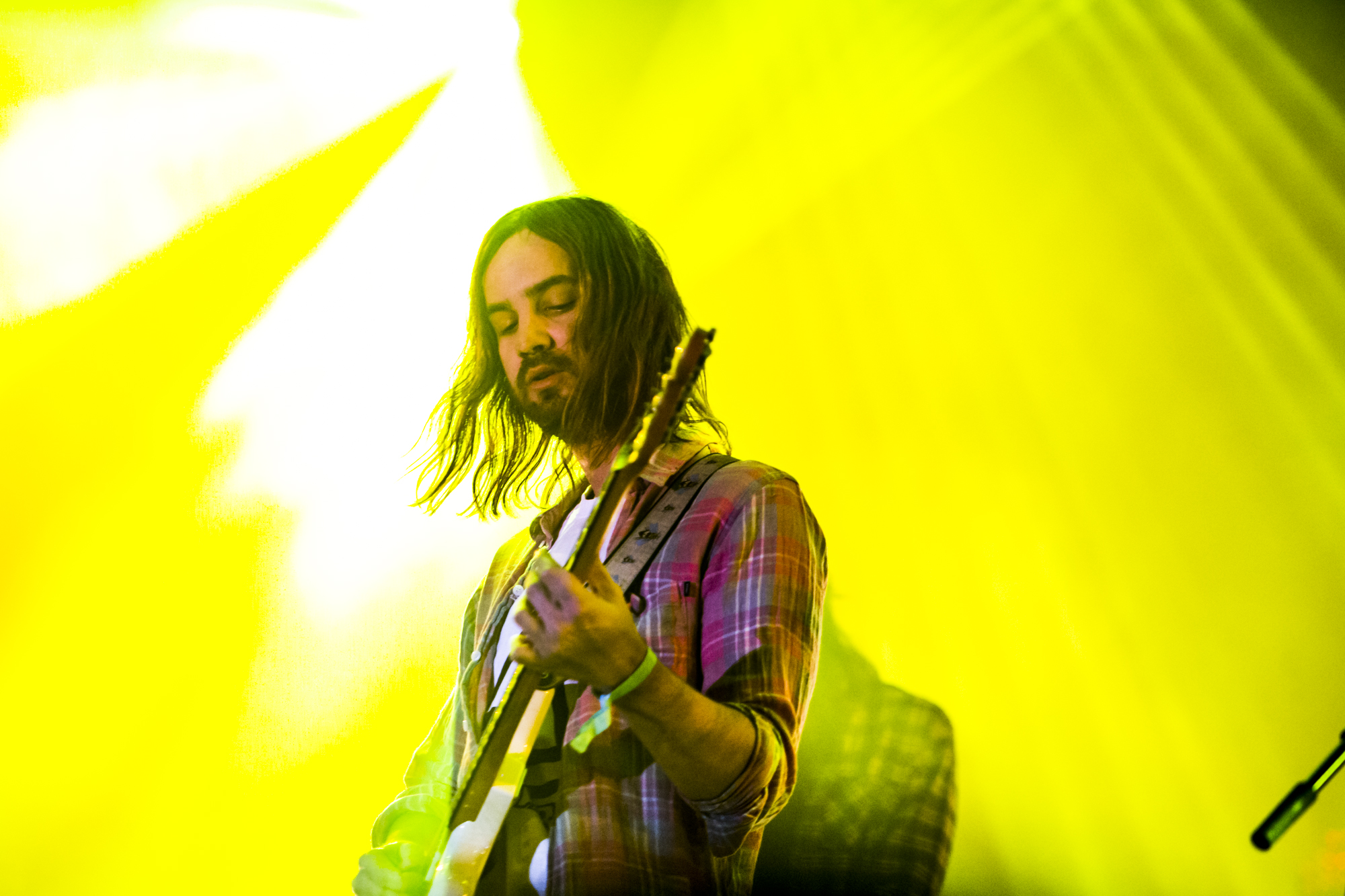 Tame Impala offered up their last album in 2015, the excellent Currents, and toured extensively behind that. After some time off the road, Kevin Parker took his psychedelic troupe back on the road for limited festival appearances in 2018, and 2019 is looking like it could be even bigger. The band has already lined up headlining slots at the likes of Primavera Sound in Barcelona and Shaky Knees in Atlanta, and the crown jewel of headlining Saturday night at this year's Coachella. In a time when rock music is rapidly disappearing from festivals, Tame is maintaining relevance through collaboration with electronic and hip-hop artists. Who knows if this will manifest in the live shows and expected new music, but regardless, there might not be a more important rock band on the planet in 2019.– P.C.
Check out Tame Impala's current tour dates here.
7. King Princess
King Princess' entire North American tour has already sold out, but if you're lucky enough to have a ticket, get ready for an incredible show. I got to see KP at one of her first-ever shows last summer, and even though she'd only taken the stage as King Princess once or twice before that night, the singer had incredible, natural command over her audience. Her stage banter is so funny she could be a professional comedian, and it's a treat to hear her perform unreleased songs. Since the release of her EP, Make My Bed, last summer, KP has crept her way up to the upper rows of festival lineups and racked up millions upon millions of streams on Spotify. She's sure to get even bigger in 2019 — catch King Princess playing clubs now so you can see her sell out arenas and say "I knew her when."–C.G.
Check out the current tour dates (including festival dates) for King Princess here.
6. Sharon Van Etten
In October, Sharon Van Etten announced her new album, Comeback Kid. As far as that title applies to her, she's not wrong: This is her first album since 2014's Are We There, and a lot has happened between then and now. In the past five years, she's done everything from have a baby to go to school for psychology to make an appearance in the Netflix series The OA. It's been a while since Van Etten has been on a proper tour, so it will be interesting to see how the myriad of experiences she has had since her last one will affect her next one.–D.R.
Check out the current tour dates for Sharon Van Etten here.
5. JID
JID didn't get to go on the Swimming tour after it was canceled in the wake of the tragic death of headliner Mac Miller last September, but now he'll be headlining his own international tour during the first quarter of this year. His Dicaprio 2 album was an 11th-hour entry into the rap album of the year conversation, and now he'll be performing it all over the world at the Catch Me If You Can tour, first during a 34-city college tour, and then in major markets for the second leg.–A.G.
Check the current tour dates out here.
4. Vampire Weekend
The last time Uproxx saw Vampire Weekend, it was in Ojai, California last year when they played their breakthrough debut in its entirety. At the time, we thought that new music was imminent, but here we are half a year later with still no new tunes. That should change at any moment and the band has already begun confirming major festival appearances both in Europe and in the US for 2019. There might not be a band in the last ten years that feels more in tune with both where culture was in the aughts and where it has wound up in the decade that followed. And with an expanded lineup to replace the departed Rostam, Vampire Weekend's best live shows might be in front of them.–P.C.
Check out Vampire Weekend's current tour dates here.
3. Noname
I got the chance to check out Noname last year at Coachella and despite the small stage and the early set time, she was a black hole of engagement, drawing in curious onlookers and longtime fans alike. It helps that she brings an infectious, girl-next-door charm to her live set, and has a kickass live band that teases out all the nuances of her songs' intricate compositions. If she's a vocal jazz performer as much as she is a rapper — which many, many publications have seen fit to allow her — then the most effective way to consume and process her music is live, just like with any other jazz performer. Oh, and she'll probably be touring with Saba and Smino, which makes her the musical equivalent of a Balenciaga BOGO sale, giving you a lot of quality for a really good price.–A.W.
Check out the current tour dates for Noname here.
2. Robyn
Late last year one of the most enigmatic pop stars in the world finally returned to her feverish fans, delivering an album that would both surprise and delight them. After an eight year hiatus, Robyn's Honey swept through the pop world with pomp and circumstance that made it more than an album; this was a statement of purpose and renewal from an artist who had been through tragedy, and re-emerged stronger than ever. The tour scheduled behind her new record promises to bring that same energy to fans in arenas across the world, proving that no matter what obstacles you face, the answer has always been right there, all along, just waiting for the right moment. Robyn is the ultimate example to her fans that you should never give up on your dreams, or your hope, or your honey — because it's in the music.–C.W.
Check out the current tour dates for Robyn here.
1. Ariana Grande
Ariana Grande's Sweetener World Tour is the can't-miss concert event of 2019. After the massive success of last year's Sweetener (one of our best albums of 2018) and the deafening hype surrounding her upcoming album Thank U, Next, Grande has cemented herself as one of the biggest and most exciting acts in pop music right now. The singer, who was just announced as the youngest-ever person to headline Coachella, has a completely wild tour schedule — playing as many as five or six shows a week, with four (!!) dates each in Los Angeles and New York. With rising R&B-pop star Normani opening, and five albums' worth of material to perform, Grande's tour is sure to be nothing short of spectacular.–C.G.
Check out the current tour dates for Ariana Grande here.