While we got a taste of it in the latter half of 2021, it's now been several years since there was a normal touring year. And though 2022's touring schedule is hardly set in stone for most musicians, it should see many artists doing their best to provide live entertainment to fans across the country. From stadium tours to clubs, these are just some of the artists we're most excited to see, with more to be announced as the year goes by. Check out the most anticipated tours of 2022 below.
Bad Bunny
Not only was Bad Bunny 2021's most streamed artist in the world on Spotify, but the Puerto Rican star's 2022 El Último Tour Del Mundo (translation: The Last Tour on Earth) smashed a number of sales records as soon as it was announced. When the pre-sale for the tour began in April, over 480,000 tickets were sold in less than a week. On April 15th alone, he sold more tickets on a single day than any tour since Jay-Z and Beyoncé in 2018. All stats and trivia aside, the reggaeton rapper is one of the biggest acts in the world and his on-stage persona reflects that. Look no further than the hyper-futurism of his performance on "Lo Siento BB:/" with Tainy and Julietta Venegas at the AMAs.
Check out Bad Bunny's tour dates here. – Adrian Spinelli
Big Thief
With their fifth album coming soon, 2022 is shaping up to be the year of Big Thief. The band's hotly-anticipated, impressively massive 20-song effort Dragon New Warm Mountain I Believe In You is out in February, and they have quite a slate of tour dates on the books in support. Starting in late January, the quartet will bring their expanding, experimental Americana sound to life on a run that's equally as ambitious as their new album, spanning nearly six months (with some breaks) and hitting cities across Europe and the US.
Check out Big Thief's tour dates here. – Zac Gelfand
Bon Iver
Bon Iver put on some concerts last year to celebrate the tenth anniversary of Bon Iver, Bon Iver, but if you missed out on those, Justin Vernon and company are hitting the road this year. During the first half of 2022, they'll travel across North America, then closer to the end of the year, fans in Europe and the UK will get the chance to see the show, too. How great can you expect it to be? Well, if you ask Uproxx's Philip Cosores, he'll tell you that Bon Iver "might be the best live band in the world right now."
Check out Bon Iver's tour dates here. – Derrick Rossignol
Clairo
After finding success within the bedroom pop genre on her 2019 debut album Immunity, Clairo made a decisive pivot to mesmerizing piano ballads inspired by iconic '70s songwriters like Joni Mitchell on her 2021 album Sling. The shift in sound is thanks to Clairo's new role as caretaker for her adorable dog Joanie (also inspired by Mitchell), which made her fantasize a life of rural domesticity. But her new direction of music also means she'll take on a whole new stage presence for her 2022 tour. Bringing along breakout UK songwriter Arlo Parks as an opener, Clairo is set to embark on two-month US tour which kicks off in mid-February in Charlotte, North Carolina and comes to a close in April with a tour stop in Atlanta.
Check out Clairo's tour dates here. – Carolyn Droke
Coldplay
When it came time to promote Everyday Life in 2019, Coldplay didn't tour and vowed not to again until they made great strides in turning their global treks into more environmentally friendly affairs. Well, it appears they've made some progress, as they are indeed set to tour in support of 2021's Music Of The Spheres between March and August after spending "two years consulting with environmental experts to make this tour as sustainable as possible, and, just as importantly, to harness the tour's potential to push things forward."
Check out Coldplay's tour dates here. – D.R.
Cordae
Cordae's got some mighty big shoes to fill in 2022 — his own. After scoring two Grammy nominations with his debut album, The Lost Boy, the Maryland rapper is gearing up to release its long-awaited follow-up From A Bird's Eye View. That means a tour to support the new project, which kicks off in February at the Dallas House Of Blues. Given his focus on demonstrating a couple of years' worth of artistic growth on that album, it makes sense to expect some similar evolution in his live show, which was already a polished, must-see package.
Check out Cordae's tour dates here. – Aaron Williams
Doja Cat
Doja Cat's 2020 was sensational, but it came with an asterisk: A global pandemic shut down her ability to tour with the songs that blew her up on the national stage, leaving her frustrated by a succession of seemingly empty televised performances of her No. 1 hit "Say So." While she said that she was worn down from being overworked doing everything but music, good news is on the horizon, as 2022 will see the return of live shows and the opportunity to finally perform her Planet Her hits for an appreciative, live audience. – A.W.
Drake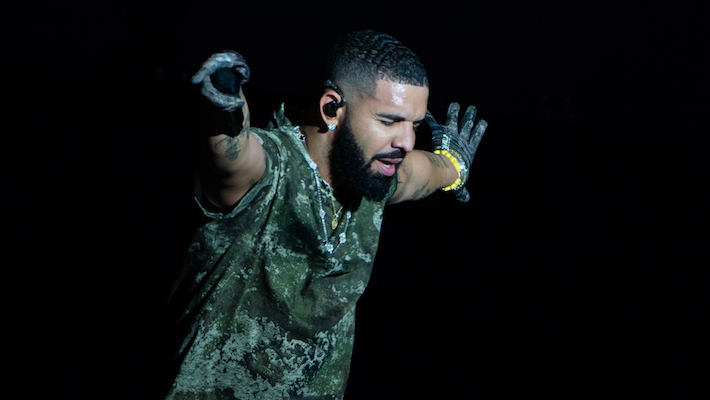 So, Drake's set on Kanye's Free Larry Hoover concert in LA was a little disappointing, but only in the context of his co-headliner reviving all of his own hits as a sort of mea culpa for the last five years of bluster and nonsense. Drake, who opted to play solely Certified Lover Boy singles — aside from a quick hit of "God's Plan" from Scorpion — wound up giving something like a preview or dry run of what a Certified Lover Boy tour might look like. He hasn't announced one yet but given his gift for recalibration in light of Twitter's responses to his work, it appears probable he'll be incorporating those critiques for whenever he actually does. – A.W.
Dua Lipa
Dua Lipa's shimmering disco-pop album Future Nostalgia was written to be heard in nightclubs everywhere, but that didn't quite go according to plan thanks to the pandemic. Now armed with several top-charting singles, a new album of revved-up remixes, and a number of showstopping Future Nostalgia livestream performances, Lipa is gearing up to bring her 2020 album to stages across the world in 2022. Bringing along Megan Thee Stallion and Caroline Polachek to set the tone for her concerts as openers, Lipa is plotting a two-month US tour starting in Miami in early February and closing out in Seattle in March.
Check out Dua Lipa's tour dates here. – C.D.
Haim
Haim's stellar album Women In Music Pt. III may have been released in 2020, but the sister trio are just now gearing up to embark on their supporting tour thanks to years of unpredictability in the live music industry. If Haim's revved up 2021 Grammy performance was any indication, the band's WIMPIII tour will be well worth the wait. While Haim have already played a handful of festivals this past year, their official tour kicks off in April in Las Vegas before coming to a close in late July in San Diego.
Check out Haim's tour dates here. – C.D.
Jack White
Jack White has been busy. The former White Stripe has two new albums slated for release in 2022 — Fear Of The Dawn is due April 8 and then Entering Heaven Alive drops a few months later, on July 22 — and he's wasting no time getting on the road. The cleverly-titled "Supply Chain Issues Tour" kicks off on Fear Of The Dawn's release day in White's hometown of Detroit and hits large theaters and arenas across the US and Europe through late August. Just don't expect any cell phone footage from these shows, because your phone's getting locked up!
Check out Jack White's tour dates here. – Z.G.
Jazmine Sullivan
Jazmine Sullivan began 2021 with her Heaux Tales EP, her first body of work in almost six years. Its 11 tracks and guest appearances from Ari Lennox, HER, and Anderson .Paak amounted to a project that R&B lovers praised and carried close to their hearts for the rest of the year. Sullivan received awards, love, and more as a result of Heaux Tales, and in response, she's heading out on the road in 2022 for a tour in support of the project. The Heaux Tales tour begins in mid-February with Sullivan performing in a number of major cities across North America for a total of 26 shows.
Check out Jazmine Sullivan's full tour dates here. – Wongo Okon
Justin Bieber
Fans of Justin Bieber are in for quite the treat this year. After two failed attempts to hold a tour for his fifth album Changes, and the eventual release of his sixth full-length effort Justice, Bieber will hit the road for a massive world tour in 2022. It marks his first tour since 2016's Purpose World Tour. Altogether, the Justice World Tour is comprised of 105 shows in North and South America, Europe, Asia, Africa, and Oceania while Jaden, ¿Téo?, Eddie Benjamin, and Harry Hudson will serve as opening acts.
Check out Justin Bieber's tour dates here. – W.O.
Kacey Musgraves
A few months after releasing her 2021 standout Star-Crossed, the (maybe-not-so-country) star is just days away from getting to tour behind it. Her trek kicks off in January and runs for about a month (so far), hitting major markets like LA, New York, and Nashville along the way. If seeing just Musgraves perform somehow isn't exciting enough of a prospect, she's bringing a tremendous pair of openers, King Princess and Muna, along for the ride.
Check out Kacey Musgraves' tour dates here. – D.R.
The Killers
Since The Killers couldn't tour in support of 2020's Imploding The Mirage, they went ahead and made another album, Pressure Machine, instead. That one will get a tour, as the band is set to hit the road in the latter half of 2022, hitting North America this summer and fall, between August and October. For a preview of what those shows might look like (or at least a reminder of what a force the band is live), revisit their Tonight Show performances of "Dying Breed" and "When You Were Young" from a few months ago.
Check out The Killers' tour dates here. – D.R.
Latto
Like many of her peers who also saw their public profile rise drastically in 2020, Latto found herself hamstrung by her inability to get out into the world and play her Queen Of Da Souf records live. The Uproxx cover artist had a succession of fan-favorite singles over the past two years, but the corona happened. It turned out to be a blessing in disguise, though, affording her enough off time to effect her name change, and with her headlining set on the Monster Energy Outbreak Tour, she'll be able to test the waters without assuming as much of the risk.
Check out Latto's tour dates here. – A.W.
Little Simz
Little Simz could be currently in the midst of a one-woman British Invasion thanks to her Best of 2021 album Sometimes I Might Be Introvert — the only thing missing is a North American tour. While she almost certainly won't draw the levels of mass hysteria implied by that prediction, she will have a chance to reinforce her grip on Stateside pop culture, which could ensure that when she returns for a follow-up to SIMBI, there'll be much more well-deserved fanfare.
Check out Little Simz's tour dates here. – A.W.
Lorde
Lorde may be one of today's biggest pop stars, but she only emerges into the public eye when she's releasing new music. That's why fans were overjoyed Lorde officially began her Solar Power era last year, which included the announcement of a massive 2022 tour. Though actually securing tickets to her 58-date 2022 world tour before it sold out was difficult to say the least, those who are able to attend the singer's tour are in for a treat. Bringing along openers like Remi Wolf and Marlon Williams, Lorde will kick off her tour by playing shows through major cities in the US starting February 26 before heading over to Europe in May and returning to her New Zealand homeland in 2023.
Check out Lorde's tour dates here. – C.D.
My Chemical Romance
My Chemical Romance played exactly one show on their sold-out reunion tour all the way back in December of 2019, seemingly eons before the world shut down. Their return to the stage was originally scheduled for Riot Fest 2021, but the band ultimately pushed their headlining appearance back one year during a spike in COVID cases last summer. Now, finally, all of the dates have been rescheduled and the band is set to hit the road in the UK and Europe in May of 2022 before returning to the United States next summer. Fingers crossed it actually sticks this time.
Check out My Chemical Romance's tour dates here. – Z.G.
Olivia Rodrigo
In 2021, Olivia Rodrigo went from Disney channel lead to certified pop star. She took the world by storm, earned several Grammy nominations, various awards, and even the chance to meet with President Biden without ever having gone on tour. But that's all about to change this year as the singer is set to embark on her first-ever US and European tour in support of her smash-hit album Sour. Rodrigo's (already sold-out) 47-date tour kicks off in San Francisco in April before heading to Europe in June and coming to a close in London in July.
Check out Rodrigo's tour dates here. – C.D.
Pavement
There's a generation of indie rock fans that hasn't had the opportunity to see Pavement live, as the legendary group last toured in 2010. Now, though, Stephen Malkmus, Scott "Spiral Stairs" Kannberg, and the rest have a reunion tour on the docket for 2022. The North American leg of the tour kicks off in September, and while that's a few months away, that wait is nothing compared to the past 12 years fans have spent hoping that this day would actually come.
Check out Pavement's tour dates here. – D.R.
Rage Against The Machine / Run The Jewels
One of the most anticipated runs of 2020, "The Public Service Announcement Tour" was set to feature the reunion of Rage Against The Machine — the modern era's most revolutionary rock band — with support from Run The Jewels — the most outspoken rap duo on the scene. But, just like everything else, we had to wait an additional two years to see Rage Against The Machine return to the stage this spring for their oft-rumored reunion tour. The new set of dates kick off in Texas in March and features a number of North American stops before wrapping up with a week of shows at Madison Square Garden in August.
Check out Rage Against The Machine's tour dates here. – Z.G.
Sharon Van Etten / Angel Olsen / Julien Baker
Back in 2018, we got to see some of the most promising artists in indie rock — Julien Baker, Phoebe Bridgers, and Lucy Dacus — team up for the Boygenius tour. Now, Baker is set to team up with more indie rock royalty on "The Wild Hearts Tour," which will find her sharing the stage with Sharon Van Etten and Angel Olsen. The monthlong, mostly outdoor jaunt kicks off in July in Virginia and treks across the entire continental US before wrapping in New York City at the Central Park Summerstage in late August.
Check out Sharon Van Etten / Angel Olsen / Julien Baker's tour dates here. – Z.G.
Snoh Aalegra
Two years after her beloved second album Ugh, Those Feels Again, Snoh Aalegra returned to the summer of 2021 with her third project Temporary Highs In The Violet Skies. With help from Tyler The Creator, Pharrell Williams, and James Fauntleroy, Snoh Aalegra created a project that was sonically different when compared to her first two albums. This will make for a unique live show experience, at least on her terms, that fans will see when she hits the road for the Temporary Highs Tour later this year. Snoh will perform at 21 shows across North America with British singer Ama Lou serving as her opening act for the string of concerts.
Check out Snoh Aalegra's full tour dates here. – W.O.
Tyler The Creator
Call Me If You Get Lost is officially one of the biggest albums of the year, and Tyler's tour supporting it will almost certainly be one of the year's must-sees. He's already proven to be one of the top performers in hip-hop, giving aesthetic overhauls to his looks between album cycles and incorporating those changes into his innovative, thoughtful live shows. And, since he's also bringing along fellow 2021 standout Vince Staples and the bafflingly intriguing Teezo Touchdown, as well as Kali Uchis, it'll be worth catching his concerts from beginning to end.
Check out Tyler The Creator's tour dates here. – A.W.
The War On Drugs
The War On Drugs' latest effort, I Don't Live Here Anymore, was one of 2021's best albums, putting on full display the band's power and promise as they elevate to festival and arena headlining status. Kicking off in January, the group's hefty tour takes them through some of the most prestigious theaters in the continental United States and Europe. The routing also includes an anticipated stop at Madison Square Garden, where they will really put their lofty, emotional guitar solos to the test.
Check out The War On Drugs' tour dates here. – Z.G.
The Weeknd
Good things come to those who wait. It's a saying that fans of The Weeknd are certainly feeling days into 2021. The singer just released his sixth album Dawn FM, now giving his supporters not one, but two albums worth of music to see The Weeknd perform live. This summer, The Weeknd will take over stadiums all over the country for the After Hours Til Dawn world tour. It will commence after multiple attempts, many hindered by the COVID-19 pandemic, from The Weeknd to tour in support of his 2020 album After Hours. Two years after that album's release, attendees will be able to experience what will surely be an amazing show curated by the singer himself in support of his most recent bodies of work.
Stay tuned for the full dates for the After Hours Til Dawn world tour. – W.O.
Yves Tumor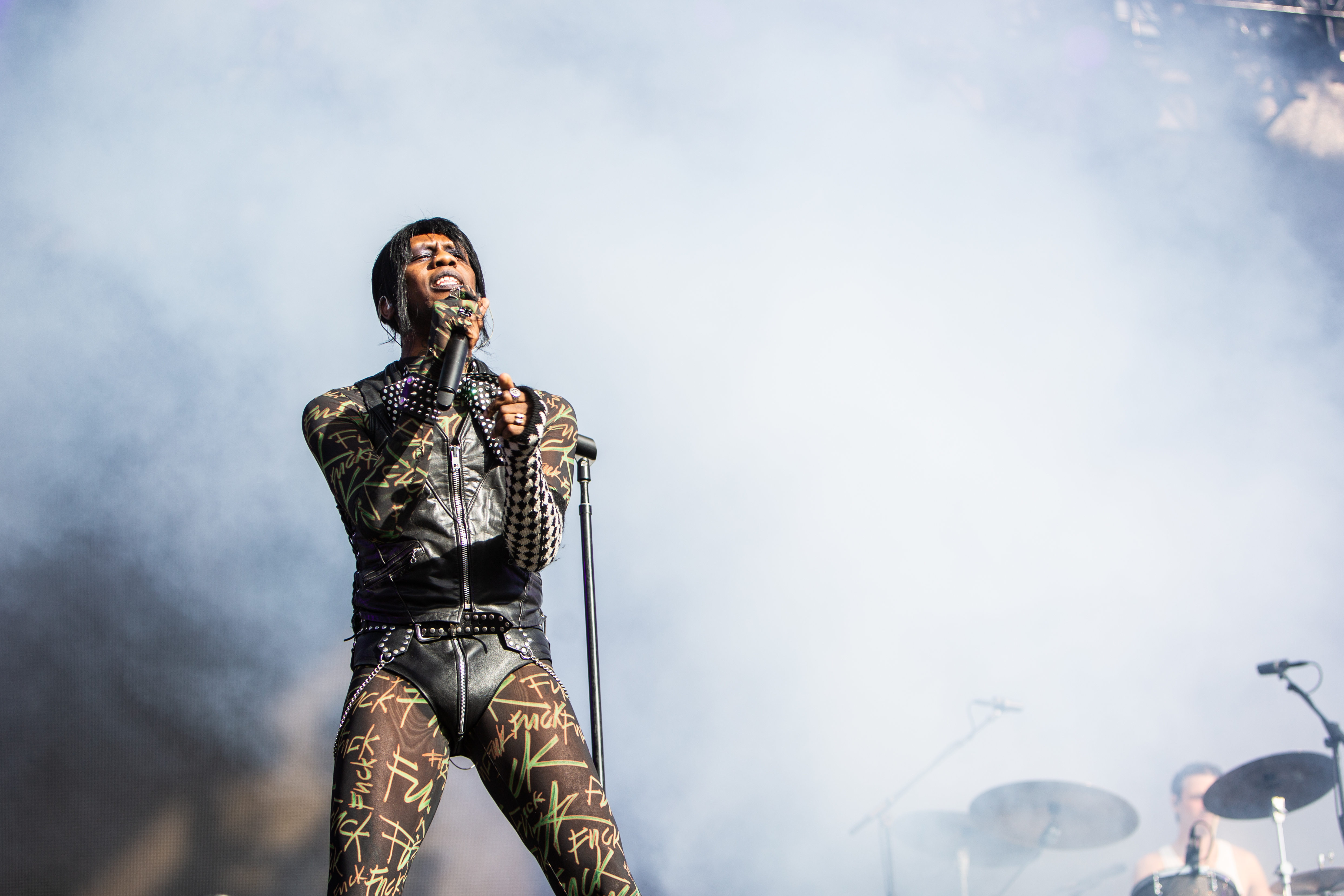 In 2020, Yves Tumor's fourth album Heaven To A Tortured Mind introduced the artist to a wider audience, opening the door to critical acclaim and a breakout year for the experimental musician. Tumor was able to capitalize on that buzz in 2021 with the EP The Asymptotical World, but thanks to various variants, wasn't able to organize a full global tour behind either release until very recently when they announced a nearly 50-city world tour encompassing Europe, the UK, and United States. –
Check out Yves Tumor's tour dates here. – A.W.
Some artists covered here are Warner Music artists. Uproxx is an independent subsidiary of Warner Music Group.