Is it too early to start thinking about 2019? No way, and already many of our favorite musicians are plotting their endeavors for the next year. We've heard two singles from the next Ariana Grande album, seen James Blake drop new tunes in DJ sets, and witnessed Sharon Van Etten announce her next record via t-shirts. And beyond that which we know and we expect, there will surely be countless surprises that we're not even yet expecting.
Drake doesn't sit out most years, SZA seems to be saying she's got new music coming at some point, plus The Strokes just announced some new tour dates for their return. It all means that music listeners and artists will be equally busy in the coming year, and it could be a great way to send off the decade. With that in mind, here are our own picks for the albums we're most anticipating for 2019.
50. Miley Cyrus
Miley Cyrus's most recent album, 2017's Younger Now, saw her heading in a more country-pop direction, a vibe she won't strictly adhere to on her next record. She recently confirmed that hip-hop producer Mike Will Made-It is involved with her new album, and she said of it, "A song that [Mark Ronson] and I have done together is more rock driven, modern Debbie Harry or Joan Jett. Then we've got songs with Mike Will that lean more hip-hop and songs with Andrew Wyatt that lean more pop/alternative. I just have kind of everything."–Derrick Rossignol
49. Steve Gunn, The Unseen In Between (1/18)
Steve Gunn's The Unseen In Between will help ring in the new year with its January 18 release date, and he's shared a couple tastes of the album so far. "New Moon" has an old-school psychedelic vibe to it, while "Stonehurst Cowboy" is an emotional tribute to his father.–D.R.
48. Rexx Life Raj
https://www.instagram.com/p/BrL2PpyHSdE/
This upbeat Oakland rap crooner has flown under the radar for quite some time thanks to his Bay Area-bred, innately independent spirit. However, even remaining unsigned, his chances of winning in 2019 increase exponentially with every massive festival crowd he plays to with fun, soulful songs from projects like Father Figure 2 and California Poppy. He's got the grit to stick it out, too, because even though he went to college on a football scholarship, he remained committed to his goal of rap stardom. That kind of dedication always pays off in the long run, and the finish line is near.–Aaron Williams
47. Chance The Rapper
Chance's most recent release was 2016's Coloring Book, so he's due for something new. He's released six non-album singles in 2018, which suggests that he's been productive enough for there to be a full-length release in 2019.–D.R.
46. Louis Tomlinson
Since One Direction went on hiatus in 2015, Louis Tomlinson is the only member of the band who hasn't released a collection of solo material yet. Tommo's most recent single, the electric pop-punk banger "Miss You," was over a year ago, but the singer is insistent that the wait for new music is almost over. ("Soon is getting sooner," to quote a tweet from a few months back.) Tomlinson's solo singles have been hit and miss so far, but he also wrote dozens of songs for One Direction, including many of the band's most beloved deep cuts. Tomlinson is a known perfectionist and has been picking away at this album (and teasing it on social media) for the better part of three years. The wait has only built up the intrigue, though — "sooner" can't come soon enough.–Chloe Gilke
45. Pusha T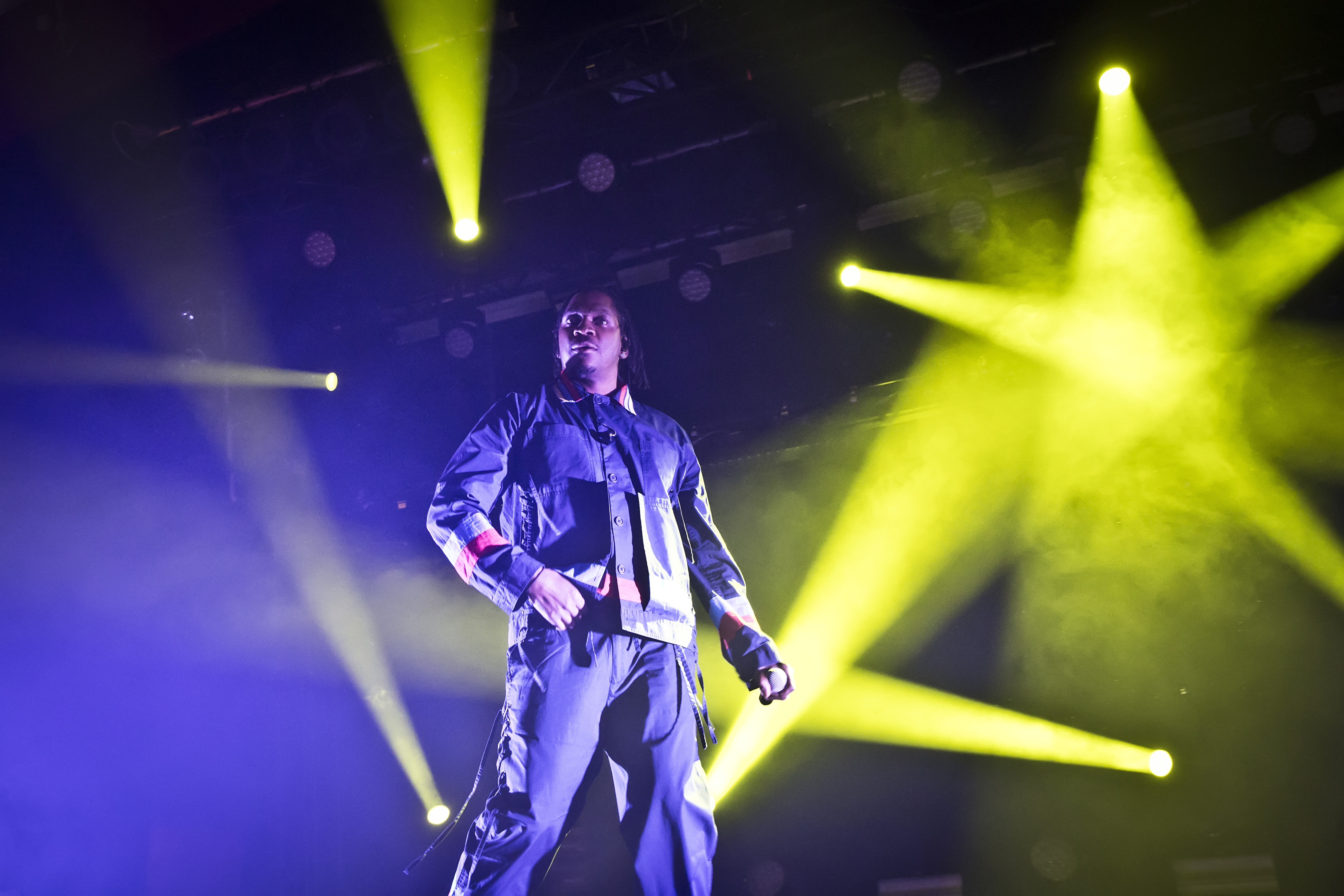 Pusha T gave us his most potent batch yet on Daytona, crafting an arguably flawless seven-track album this summer. Daytona's execution bodes well for his full-length followup — especially as his nemesis Drake keeps needling at his boss Kanye.–Andre Gee
44. Cass McCombs, Tip Of The Sphere (2/8)
Over the last 15 years, Cass McCombs has made a name for himself through his consistently masterful songwriting that feels untouched by the indie world around him. His next album, Tip Of The Sphere, was recorded quickly in Brooklyn by an artist who seemingly never gets tired of making music in new places, with his own unique storytelling and melodic gifts giving his work its necessary through line.–Philip Cosores
43. Maren Morris
Maren Morris' 2016 debut, Hero sparked some notable country hits, but Morris broke into the pop scene this year with the inescapable "The Middle." The Zedd collab reminded us what we already knew — Morris has the kind of elastic powerhouse voice that blows you away and knocks down genre walls. The singer is staying mum on whether this new album will lean more toward her country roots or her pop breakout. She hasn't announced a release date for the project yet, but the singer recently confirmed on Twitter that the album is finished, and is teasing the release of some new material very soon. In the meantime, I'll be blasting "Drunk Girls Don't Cry."–C.G.
42. Cardi B
Before her breakup with Offset, fans were "merely" anticipating a follow-up to one of 2018's most beloved albums. Now, they're also anticipating what the infamously outspoken Bronx rapper has to say about the scandalous breakup of one of music's biggest couples.–A.G.
41. Jessica Pratt, Quiet Signs (2/8)
For those of you who are enamored with old world folk and delicate, utterly unique vocals, Jessica Pratt is your new go-to. She's been quietly delivering homespun, expertly-fashioned albums full of poetic, intense story-songs for years now, and has promised another collection in Quiet Signs will be out in early 2019. This is the third studio album for the LA-based singer-songwriter, and on this one, she just might start to get loud.–Caitlin White
40. Gunna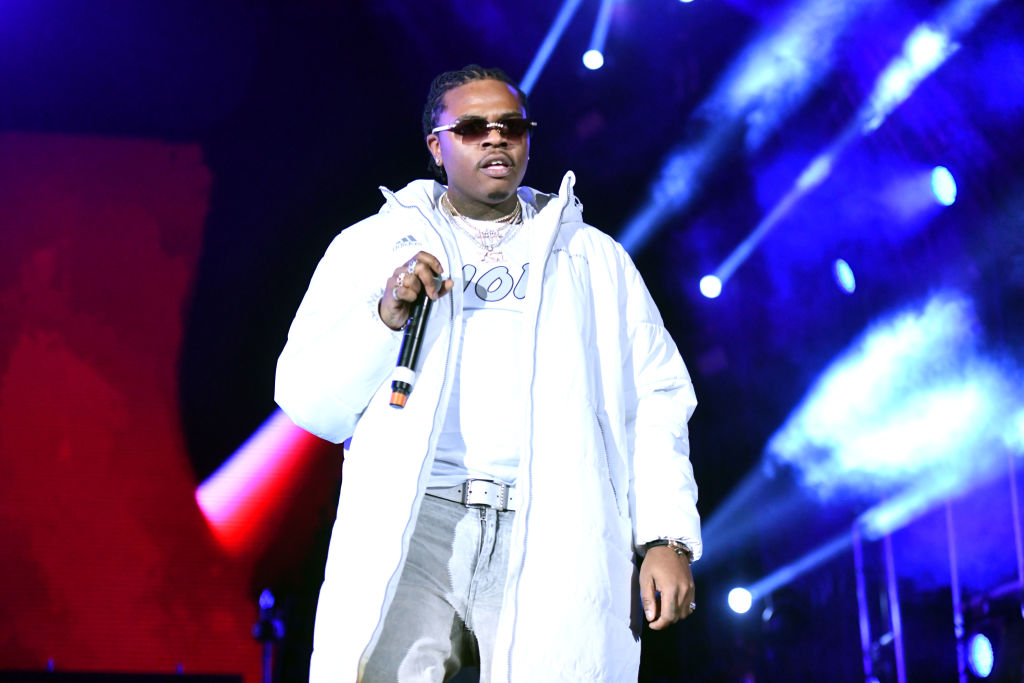 Gunna is one of hip-hop's rookies of the year, following up after predecessors like Future and Young Thug on the sing-rap wave. It'll be exciting to see what he's able to cook up with his melodic, polished sound that will be the backbone of Atlanta rap for the next generation.–A.G.
39. Karen O and Danger Mouse
While many might have been expecting a new Yeah Yeah Yeahs album after the band performed shows over the past year, it looks like we're getting this project from Karen O first. Her solo work relies less on her leather-jacketed swagger and more on her unmistakable vocal presence, and when combined with Danger Mouse's powerhouse psych-pop production, it's certainly something to get excited for.–P.C.
38. Jenny Lewis, On The Line
If someone were to be crowned the queen of indie rock, Jenny Lewis would be a strong candidate. Her solo work stands tall on its own despite the huge reputation of her work with Rilo Kiley, and her 2019 offering, On The Line, promises to continue her run as a purveyor of witty, insightful songwriting. When she performed some of the new tracks in advance last year, they were already sounding like gold.–P.C.
37. Dua Lipa
Dua Lipa's self-titled 2017 debut album yielded the mega-hit "New Rules," and it sounds like she's ready to take on the Herculean task of following that up. Earlier this year, she told GQ of the album, "It's very much dance crying. It is a pop album that you're going to be able to dance to, but a lot of the songs are sad. They're about heartbreak and they're about going through some emotional manipulation. It kind of sucks that that's the thing that triggers my creativity, but happy things don't seem to do it for me."–D.R.
36. Carly Rae Jepsen
Carly Rae Jepsen's Emotion was one of the biggest pop surprises of 2015. The Canadian singer proved that she's more than just a one-hit wonder and pop culture novelty with an album of impeccably crafted pop bops (and some equally impressive B-Sides the following year.) Jepsen's first single off her upcoming album, "Party For One," is a fizzy self-love anthem and a harbinger of excellent bops to come. Jepsen hasn't announced a date for the album's release yet, but it's confirmed for 2019.–C.G.
35. Girlpool, What Chaos Is Imaginary (2/1)
Girlpool's What Chaos Is Imaginary has a release date of February 1, and we also know it's going to be different from its predecessor in at least one significant way. The band's Cleo Tucker is in the midst of "gender flow" (a term Tucker uses instead of "transition"), and says of their new voice, which is now an octave lower, "I'm in no way in a comfortable place with my voice. I don't know what I can or can't reach, and it's still changing."–D.R.
34. Dreezy
Dreezy's No Hard Feelings was one of the best, yet most overlooked projects of 2016. She spent the rest of the next two years hyping up her eventual follow-up with single after single, from the politically conscious "Spar" to the stunt-tastic "Chanel Slides." She may have felt overlooked in 2017, but with her profile steadily rising, this Chicago spitter is only one hit away from superstardom. Given the size of her list of famous friends in hip-hop, and an ability to rap circles around the competition, that success seems not only imminent but inevitable.–A.W.
33. Schoolboy Q
Besides being our favorite rap dad, Schoolboy Q has been crafting the follow-up to his Blank Face album for over two years. Given how great that previous project was and how diligent his creative process has been, I think we're about to get his opus and one of the consensus best albums of 2019. No pressure though.–A.G.
32. Mannequin Pussy
With 2016's Romantic, Mannequin Pussy cemented themselves as one of the most promising acts in the underground DIY world. The album's eleven songs showcased the band's knack for perfectly balancing hard-hitting punk numbers with hooky pop-rock tracks. Two years on the road resulted in one of the best concerts of 2018, the culmination of a band finessing their craft and testing the waters for new tracks that are demonstrative of massive growth potential.–Zac Gelfand
31. Lauren Jauregui
The former Fifth Harmony singer exceeded "Expectations" with her phenomenal debut solo single. Jauregui has a smoky, textured, retro R&B-pop voice, and it's used to great effect on the slinky "Expectations." It's a tantalizing first single, and an impressive introduction to what Jauregui can do on her own. Her album is likely coming sometime in 2019, but don't ask Jauregui for a specific date. She told Coupe De Main earlier this fall: "I'm really trying to let it be as organic as possible. When I feel like it's ready, that's when the world will get it."–C.G.
30. Nilüfer Yanya
Though Nilüfer Yanya doesn't have much music to her name yet, what we've already heard is downright astonishing. The three singles preceding her debut album, "Thanks 4 Nothing," "Baby Luv," and "Heavyweight Champion Of The Year" have all showcased her brazen, off-kilter pop style underpinned with some serious guitar melodies. She's poised to be the breakout artist of the year and 2019 hasn't even started yet. That's a heavyweight if I've ever heard of one.–C.W.
29. Roddy Ricch
https://www.instagram.com/p/BrTbzJYApbb/
There's something about this Compton-born rapper that attracts good vibes. Maybe that's why Roddy Ricch has received co-signs from Meek Mill, Instagram's favorite banjo-playing star Einer Bankz, and more in just the short time he's been hustling his way into the spotlight. With Feed The Streets II solidifying his musical prowess, it's only a matter of time until he releases a full-length follow-up to prove that he's here to stay.–A.W.
28. FKA Twigs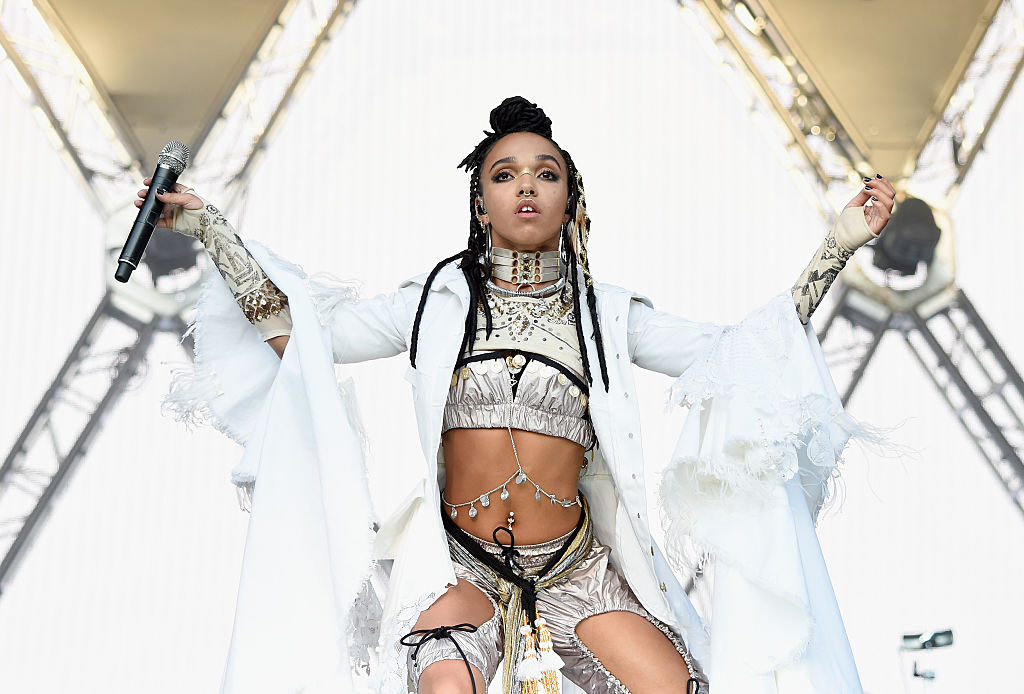 Aside from an appearance on ASAP Rocky's album and an Apple commercial, 2018 was a quiet year for FKA Twigs. Considering she hasn't released a new album since 2014's LP1, and she's already booked this summer for an appearance at Primavera Sound, the experimental star is more than due. She also may have previewed the album with her 2016 single "Good To Love."–D.R.
27. Run The Jewels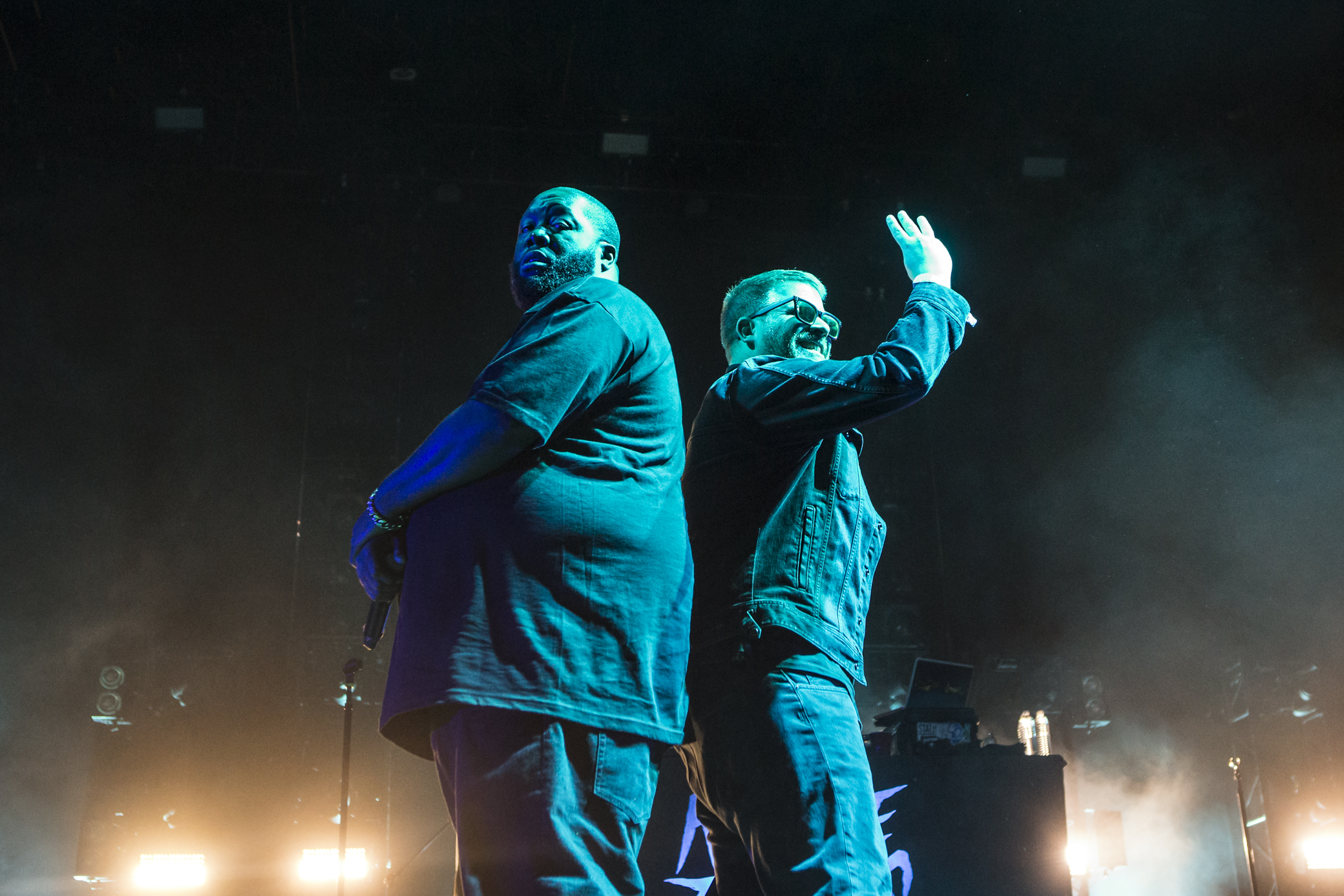 Run The Jewels fans everywhere are waiting for a followup to the surging Run The Jewels 3. El-P has recently said that he and Killer Mike aren't quite in the creative groove, but we're sure they're going to eventually get there in spectacular fashion. He also said that even though the album isn't close to done, it should be out in 2019.–A.G.
26. Sky Ferreira
Over five years removed from her debut album Night Time, My Time, Sky Ferreira has been teasing its follow-up for about half that time. The process began all the way back in 2016 when Ferreira introduced the album's visual aesthetic in an issue of Playboy, for which she produced and directed all the content. Just over two years later, the years-long wait neeeearly ended with the release of music in the form a cover of Til Tuesday's "Voices Carry," and (perhaps) finally comes to a head with the promise of new music "this winter."–Z.G.
25. Blueface
Haters stay mad, but Blueface stays winning. The former quarterback and current representative of Schoolyard Crips has racked up the high-profile co-signs in the year since he started rapping officially, from Lil Uzi Vert to star-making director Cole Bennett to, yes, musical Midas Drake. His buzz may very well be in "too big to fail" territory, meaning we're all going to have to get used to his off-kilter sense of humor and motormouthed flow sooner rather than later.–A.W.
24. Hatchie
Aussie pop singer Hatchie (real name Harriette Pilbeam) had one of my favorite EPs of the year. Sugar & Spice is a delightful, syrupy hybrid — it's all the hazy shoegaze of Mazzy Star with the bubblegum joy of Carly Rae Jepsen. The five tracks on the EP (plus new standalone "Adored") are assured and impressive. There's no official word yet on a release date for her studio debut album, but Hatchie is touring the US with Girlpool this spring, so odds are we can expect to hear some new tunes around then.–C.G.
23. Big Sean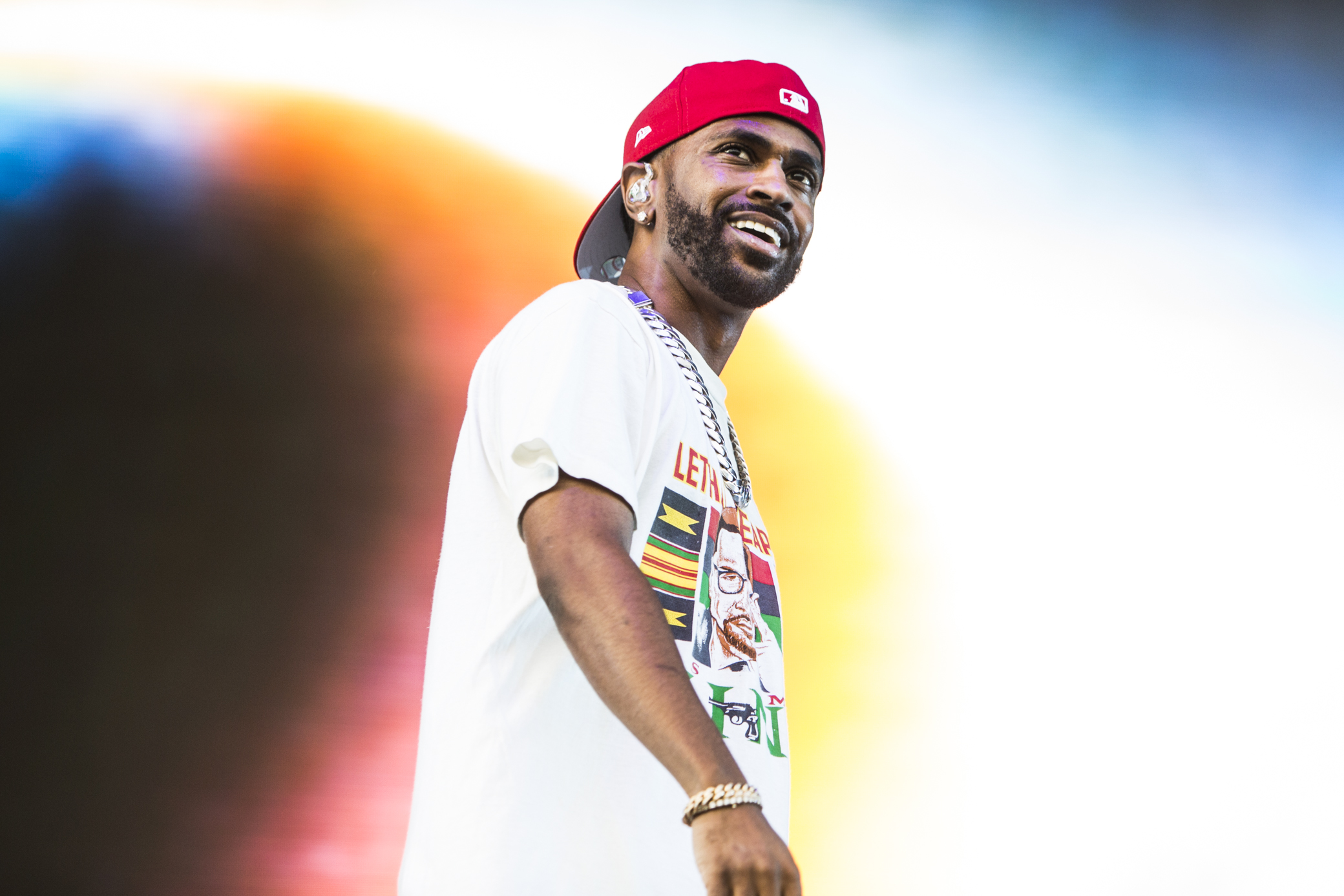 Where in the world is Big Sean? Is he still on GOOD Music? Is he still with Jhene Aiko? 2018 brought more questions than answers about the slick-talking Detroit rhyme magician who never met a pun he didn't like. He hasn't announced a retirement, but nor has he announced a new album. He's been in the studio, though, and maybe that's the only evidence we need to get excited for a new project coming out sometime in the near future.–A.W.
22. Weyes Blood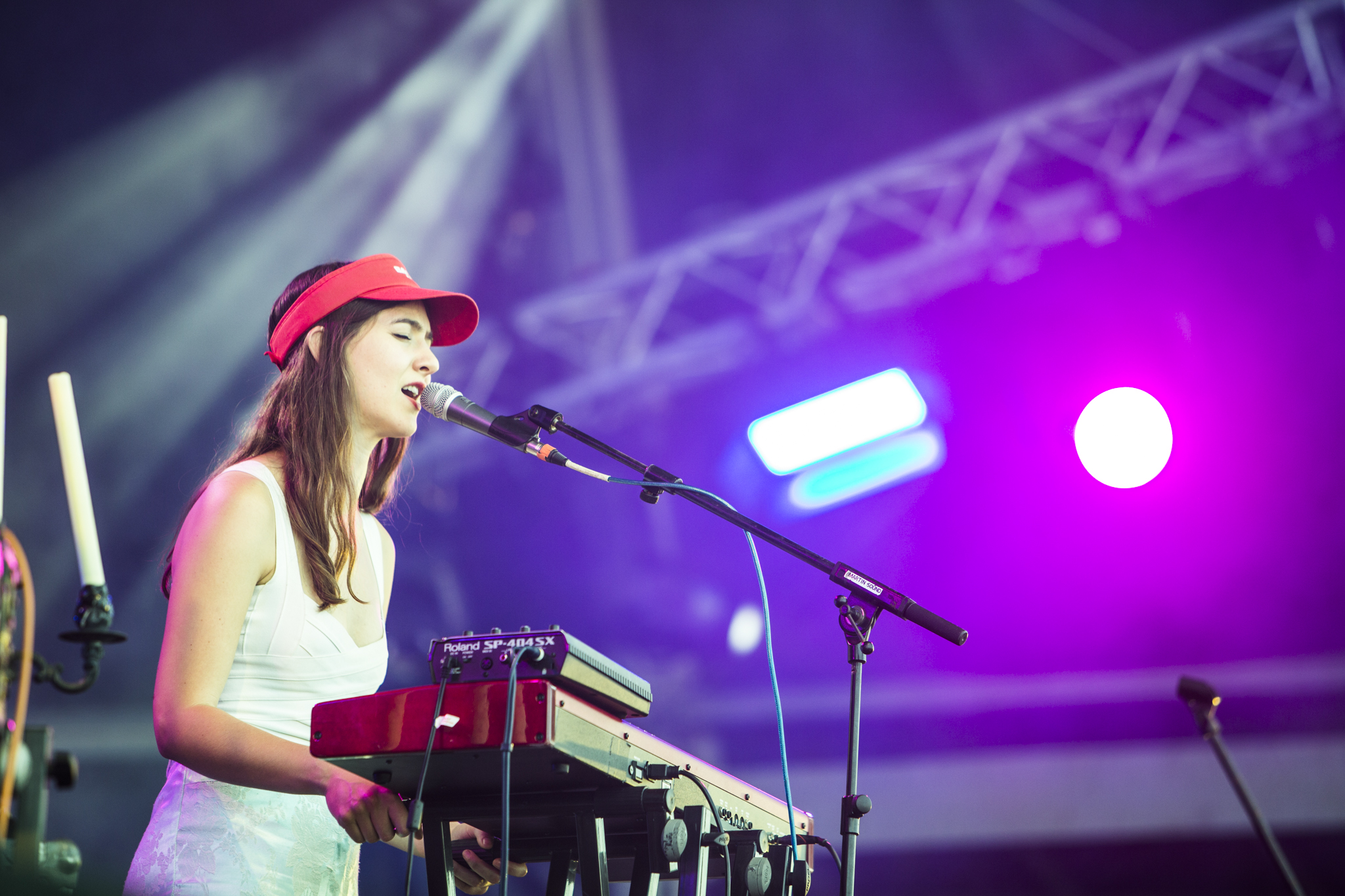 Natalie Mering's last solo record, A Front Row Seat To Earth, came out mere weeks before the 2016 election that resulted in Donald Trump's shocking, disappointing win. As a result, this near-perfect baroque pop album was lost in the noise of a country trying to recover its bearings. But for those who did manage to find it, that stunning record became a beacon of hope and light in a dark time. After its release, Mering signed with Sub Pop and got to work on another new album, which will hopefully not have a massive world event to compete with for attention.–C.W.
21. Normani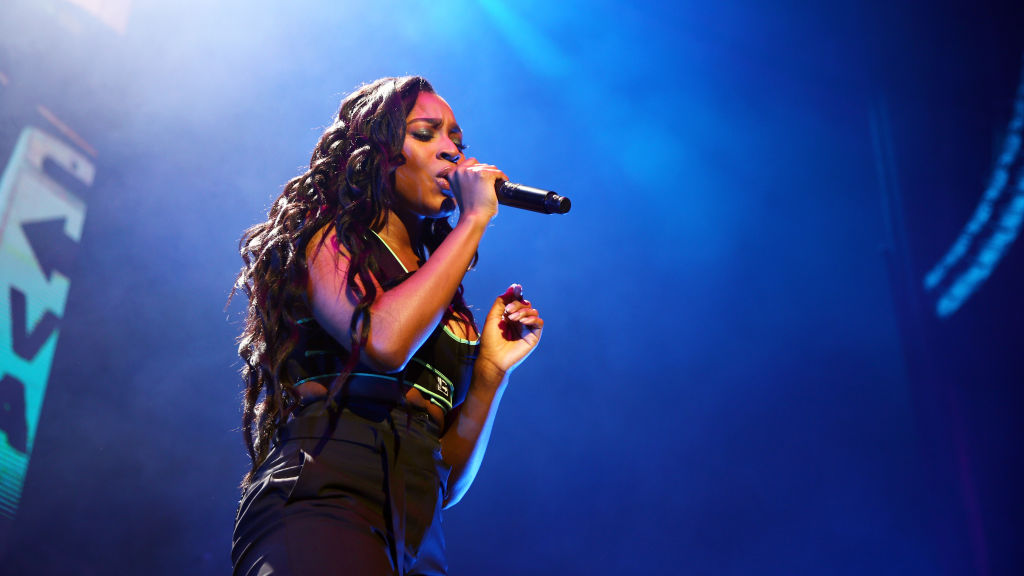 The former Fifth Harmony singer has already hit some incredible solo milestones, and her first album hasn't even come out yet. Her single with Khalid, "Love Lies," was a monster hit, spending nearly every week of 2018 on the Hot 100. She has collaborated with some of the biggest names in pop and hip-hop, everyone from Calvin Harris to Quavo. 2019 will be even bigger for the 22-year-old singer — she's opening for Ariana Grande on the massive Sweetener Tour, and reportedly working on a few tracks with Pharrell. Normani hasn't shared a release date for the album yet, but whenever it arrives, it's sure to be epic.–C.G.
20. James Blake
For 2016's The Colour In Anything, James Blake put the album out in the world with little lead-up or advance press. And while that might be the idea for his next album, a bundle with his current tour let the cat out of the bag. One of hip-hop's favorite collaborators, with recent work with Travis Scott and Jay Rock, Blake will continue seeing his own audience grow through his combination of gentle piano ballads and throbbing bass.–P.C.
19. Donald Glover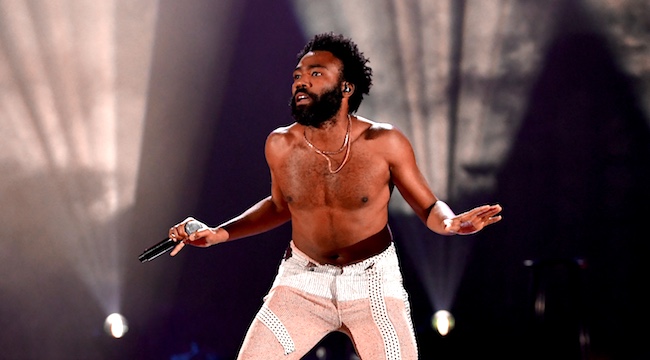 Donald Glover was a forerunner of 2018 without even releasing a project. "This Is America" was a single with enormous cultural impact, and his other entertainment exploits helped stir anticipation for the final Childish Gambino project. It feels like he's living in a juncture of creative bliss, which means it's an ideal time to say goodbye to rap with an incredible album.–A.G.
18. Kanye West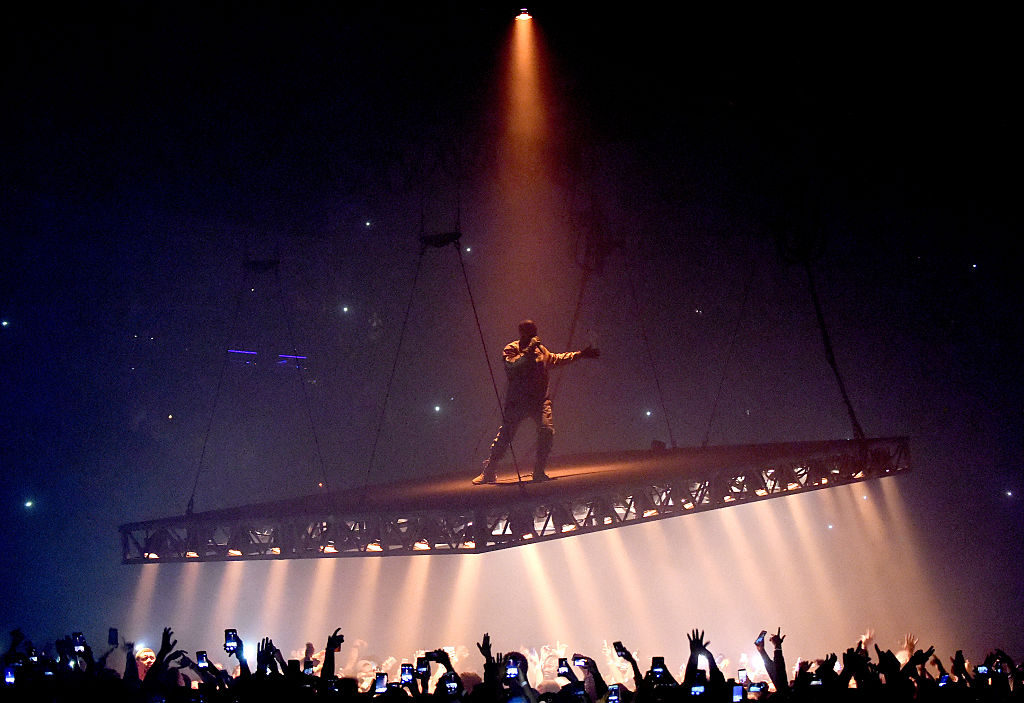 It seems pretty safe to assume that Yandhi isn't coming out in 2018. Considering how half-baked Ye turned out to be, maybe that's a good thing. While we're probably stretching the definition of "anticipated" to its breaking point here, Kanye is still one of the most magnetic artists in rap, so people will be looking out for this project in 2019. If nothing else, the thing we'll all likely most look forward to is the moment Kanye figures out why people hate his current schtick so much and issues — at the very least — a musical mea culpa that lives up to his previously established potential.–A.W.
17. Vince Staples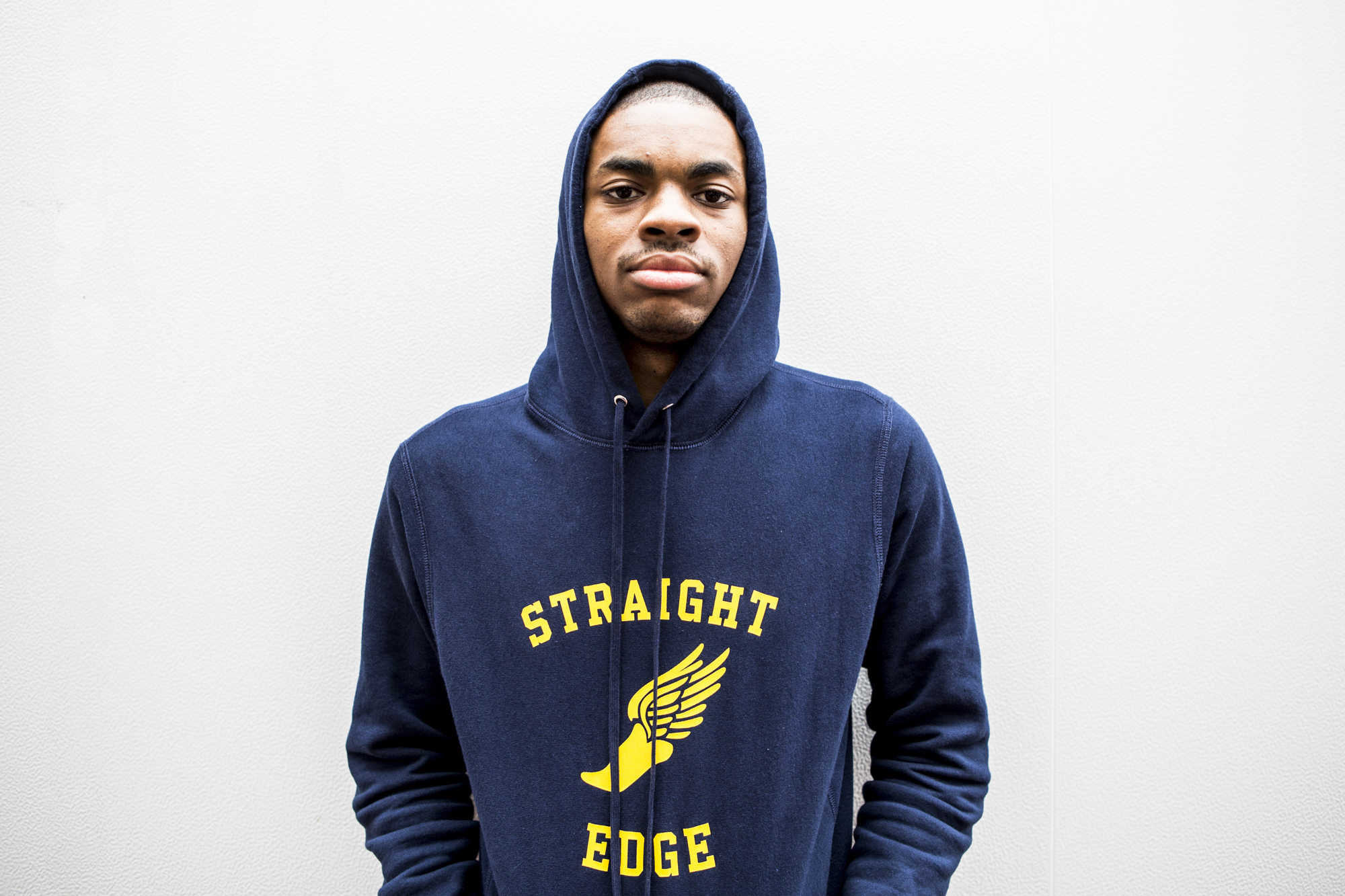 Vince crept up at the 11th hour of 2018 with one of the best projects of the year with FM!, then told us he had a couple more albums in the stash. If they're anything as ambitious and polished as FM! and his recent contributions to box office soundtracks, the Compton rapper will be sending his hilarious tweets from a throne.–A.G.
16. Missy Elliott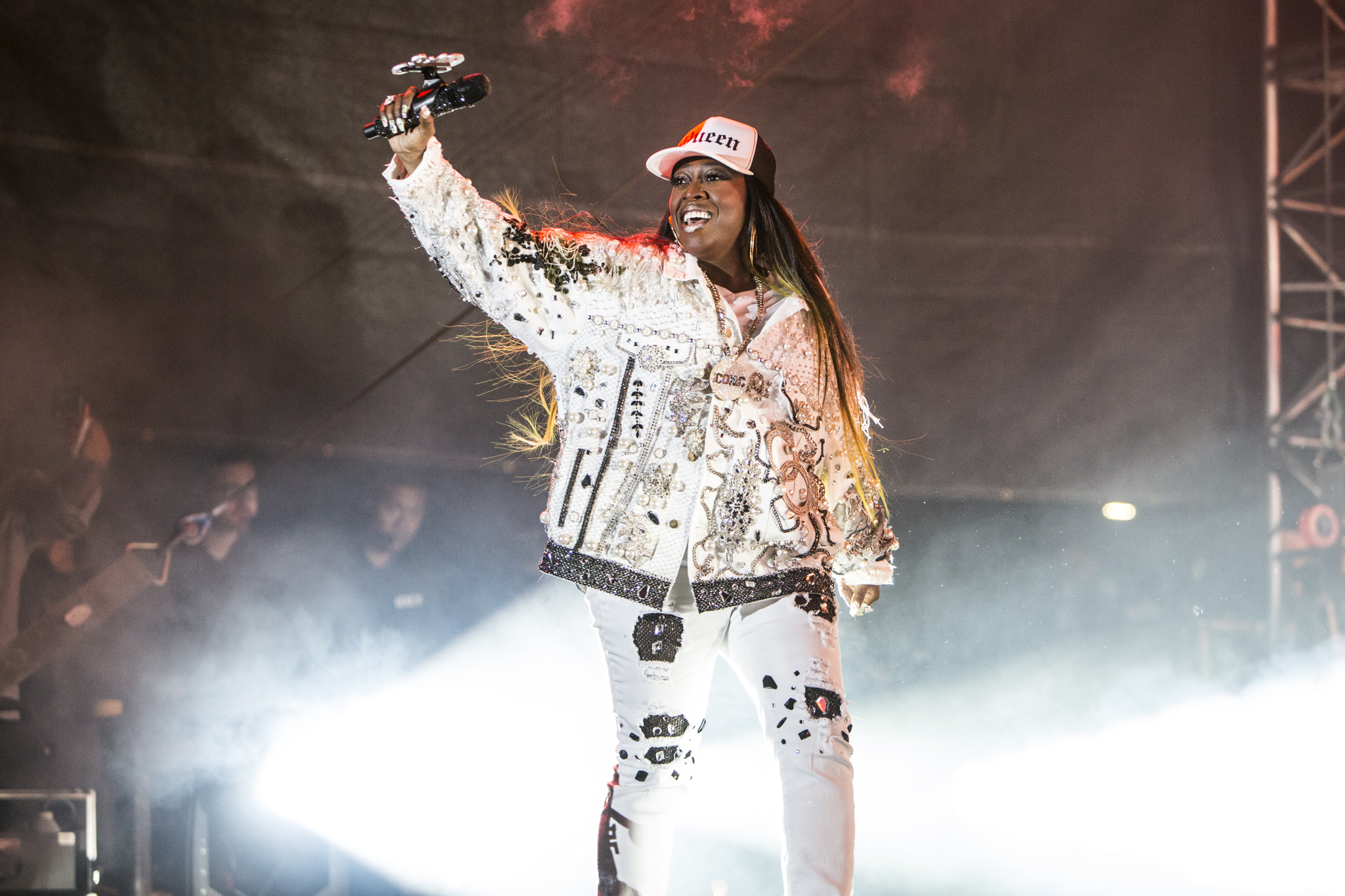 Say what you will about Missy Elliott's decade-long absence from the spotlight, her influence on modern rap is indelible and her musical gifts are undeniable. Given that there was stuff she did on her groundbreaking debut that still hasn't been matched, to say she was ahead of her time in her prime is an understatement. Now, she's back in the lab with Timbaland, posting rejuvenated teasers on social media, and the rap game is catching up to her surreal sense of style with visually innovative artists like Tierra Whack, so it's the perfect time for her to make her comeback.–A.W.
15. King Princess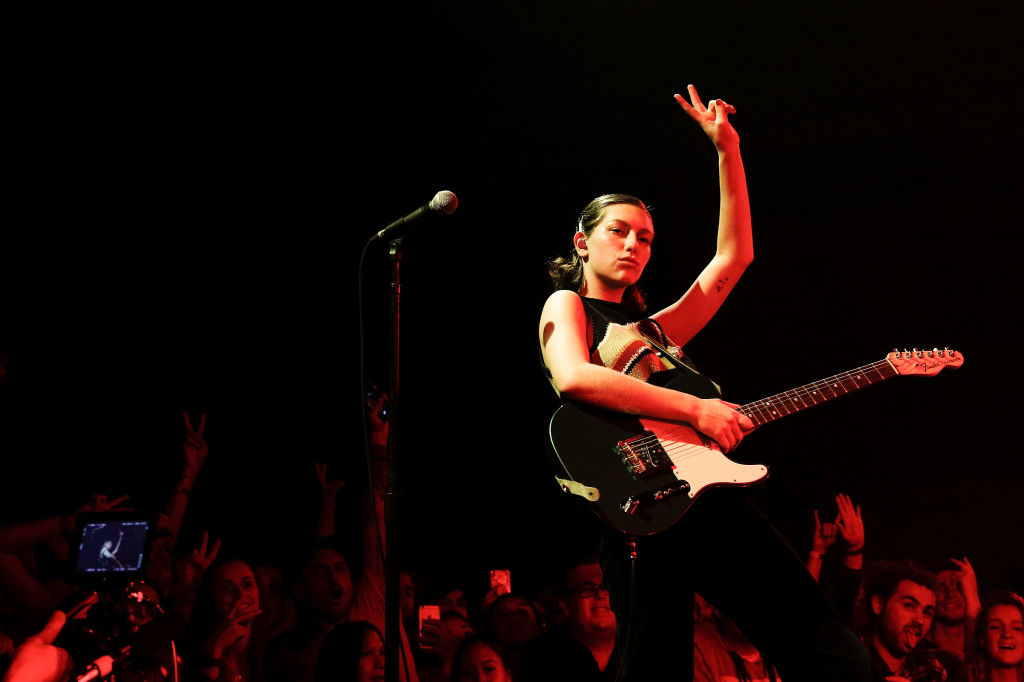 King Princess (real name Mikaela Straus) was one of 2018's biggest pop breakouts. The first artist signed to Mark Ronson's Zelig Records, the 20-year-old New Yorker broke huge with her Harry Styles-approved single "1950." With just a (very excellent) EP and a handful of singles under her belt, KP is already climbing up to the top of festival lineups and selling out venues across America. There's no official word on a release date for her debut album yet, but whenever it comes out, it's sure to be massive.–C.G.
14. Maggie Rogers, Heard It In A Past Life (1/18)
I can already confirm this one is great. Pop singer-songwriter and rising star Maggie Rogers has been performing her major-label debut on tour this year, and it's an exultant synth-pop classic. Heard It In A Past Life will include five previously released singles (including her breakout, "Alaska") and seven brand new tracks. Thankfully, we don't have much longer to wait — the record will be out on January 18.–C.G.
13. Taylor Swift
Another pop star who faced significant challenges in the last few years, Taylor Swift took the lemons of her ongoing public conflicts with Kanye West and camp and turned it into lemonade with her darkest and most personal album yet. Taking this material on tour proved to be just another challenge she was more than up for, and she talked candidly about the impact online bullying had on her psyche — and why she refused to back down. After picking up some huge wins at the VMAs, she teased fans another new era on the horizon, possibly as soon as 2019. While the Reputation era was an instant classic, it will be fascinating to see what Taylor does next.–C.W.
12. Rihanna
While Rihanna has been busy making herself into a multi-industry mogul with her wildly successful Fenty Beauty products and her body positive Savage Fenty lingerie line, fans have begun submitting requests for "Fenty Music" to enter back into the conversation. Always commanding the world on her own terms, RiRi has summarily dismissed these growing factions with the simple promise — "it's coming." When it does, it will stop the world, so get your best lipsticks and bras on board and get ready.–C.W.
11. The 1975, Notes On A Conditional Form
Yeah, The 1975 aren't even a month out from releasing their critically acclaimed A Brief Inquiry Into Online Relationships, but the plan all along was to release a second album in 2019. The millennial band that baby boomers like are expected to offer up Notes On A Conditional Form at some point in the year, with its first single expected in February.–P.C.
10. Tierra Whack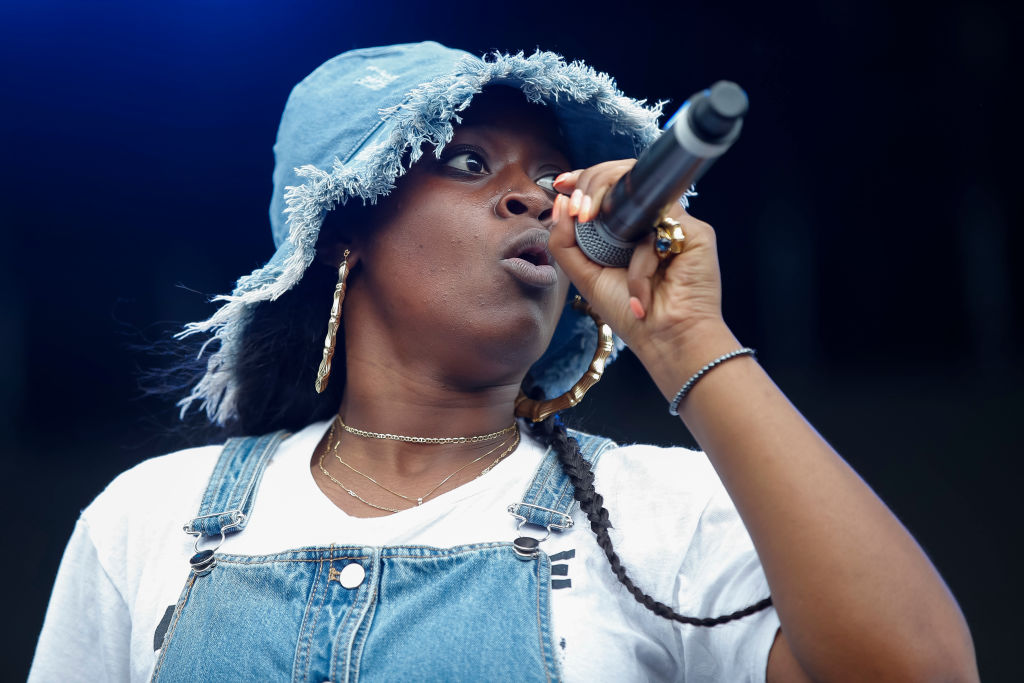 The good thing about Tierra Whack's 15-minute Whack World album: The short tracks left the listener wanting more. The bad thing: The short tracks left the listener wanting more. Heading into 2019 we're all waiting to see how broadly her brilliance expands on a full-length album.–A.G.
9. Sharon Van Etten, Remind Me Tomorrow (1/18)
There was a time not too long ago when fans were making t-shirts asking Sharon Van Etten when her new album was going to drop, and SVE turned those shirts into an ace marketing endeavor. But now with Remind Me Tomorrow set to be released, the next question is can it live up to the run of straight classics she's been delivering for the last decade. From her advance singles, the likelihood is high.–P.C.
8. Noname / Smino / Saba
We didn't get much from this one other than a teaser from each involved rapper on social media, but Saba, Noname, and Smino all dropped well-received, extremely good projects in 2018 and have displayed a powerful working chemistry through the years, so this collaboration should be a must-listen. If nothing else, it'll be jazzy, lyrically dense, and with Smino's involvement, silky smooth like the satin hoodies he sells on his website.–A.W.
7. Tame Impala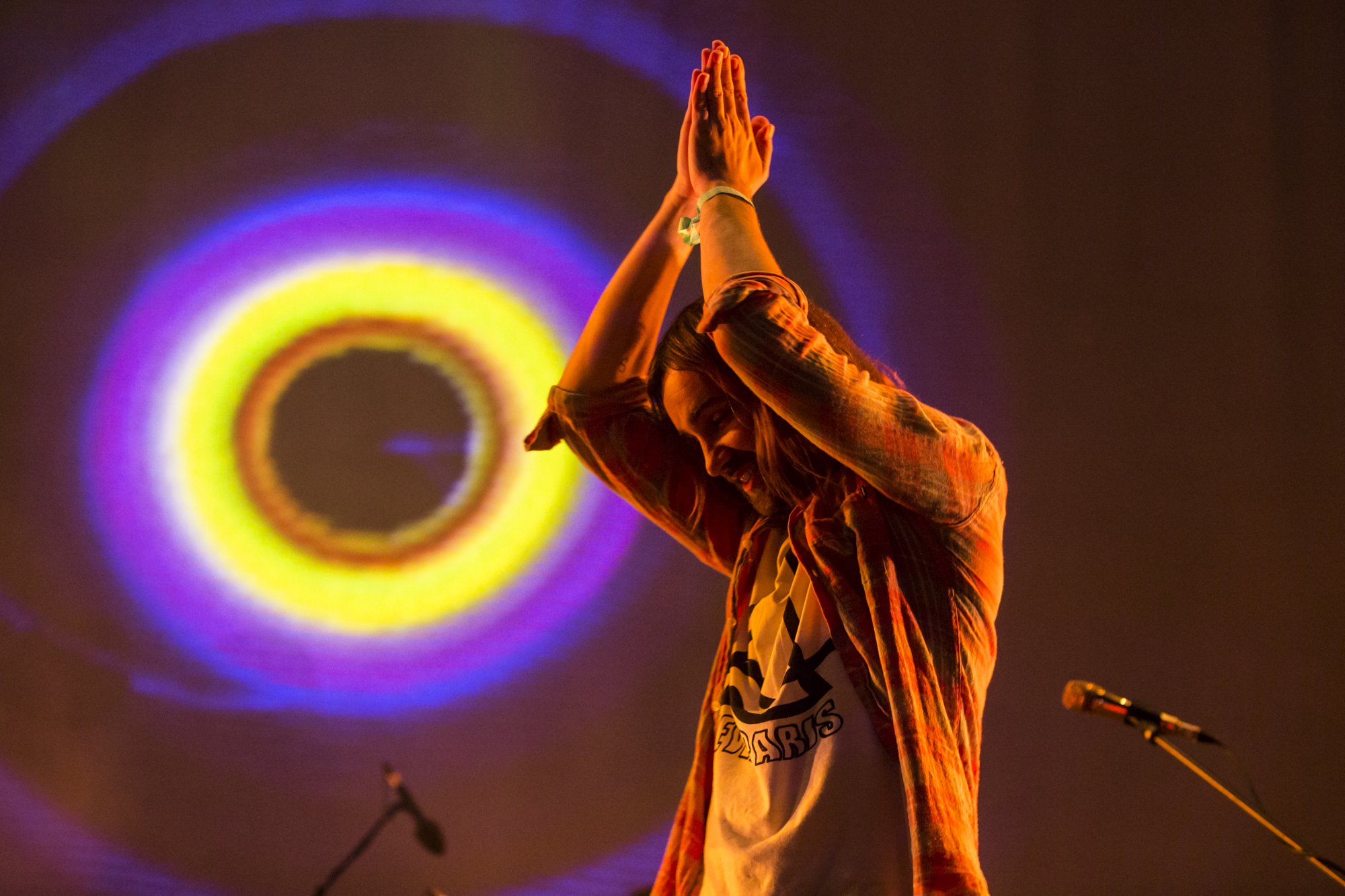 Since Tame Impala released their last album, 2015's excellent Currents, Kevin Parker has become something of an "it" figure in the hip-hop world, working with everyone from Travis Scott to Theophilus London. And while the loss of his gear in the recent Malibu fire might have slowed down his process, fans are eager to see if Tame can make the next leap to the top echelon of the indie and alternative worlds. As of now, they're not far off.–P.C.
6. Ariana Grande, Thank U, Next
Ariana Grande made 2018 her year despite a continuous string of traumatic events, finishing off with the sweet, sparkling "Thank U, Next" and promising it was just the start of a whole new era. While recovering from the PTSD she struggles with following the terrorist attack at one of her shows in Manchester last year, Grande still pulled together the best pop album of the year on Sweetener, then was almost immediately forced back into the studio to deal with the tragic death of her former longtime boyfriend, Mac Miller, and the subsequent dissolution of her engagement to Pete Davidson. If her new material was a coping method, odds are it will help listeners just as much, and 2019 will only build the legend of Ariana further.–C.W.
5. Grimes
There were rumblings that Grimes' label wasn't totally happy with the material she was turning in, but the release of her jaw-dropping, AI-touting "We Appreciate Power" proved that Claire Boucher will never stop going her own way — and at this point we should all just trust her. The song continues in the same sonic palette of her synthy, experimental pop on Art Angels, and whatever project comes next will probably blow that critically-acclaimed work out of the water. We appreciate Grimes.–C.W.
4. Boogie
We know the Shady-signed rapper from Compton has been working on his eventual major label debut, but aside from some mysterious previews, snippets, and one single, "Self-Destruction," we haven't heard much from or about the project. Judging from his previous work on Thirst 48, Pt. II and The Reach, he's got more than enough musical pathos to fill an album and the rap chops to do it well. Since the project didn't drop in 2018 after all, we can only assume it's coming soon.–A.W.
3. Vampire Weekend
With three career albums under their belt, Vampire Weekend have offered up three modern classics, with their last, 2013's Modern Vampires Of The City, even winning them a Grammy. But with key member Rostam gone from the band, the wait for new music has been long, with their live comeback this summer not resulting in new music like many had hoped. But the band will be returning to full-form in 2019, including a festival run and the expected new album.–P.C.
2. Lana Del Rey, Norman F*cking Rockwell
Last we heard from Lizzy Grant she was lusting for life and duetting with The Weeknd on the Hollywood sign, making bummer hip-hop with longtime collaborator ASAP Rocky and rising newcomer Playboi Carti — plus working with legends like Stevie Nicks and John Lennon's son Sean. The only way she could possibly top that was by releasing the free-wheeling, psychedelic barnburner "Venice Bitch" that stretches across nine minutes and out into the ether, totally redefining and expanding what an LDR song can be. If the rest of her newly-announced album, Norman F*cking Rockwell, does the same, then her sixth entry into an already impeccable catalog is sure to be her best yet.–C.W.
1. Solange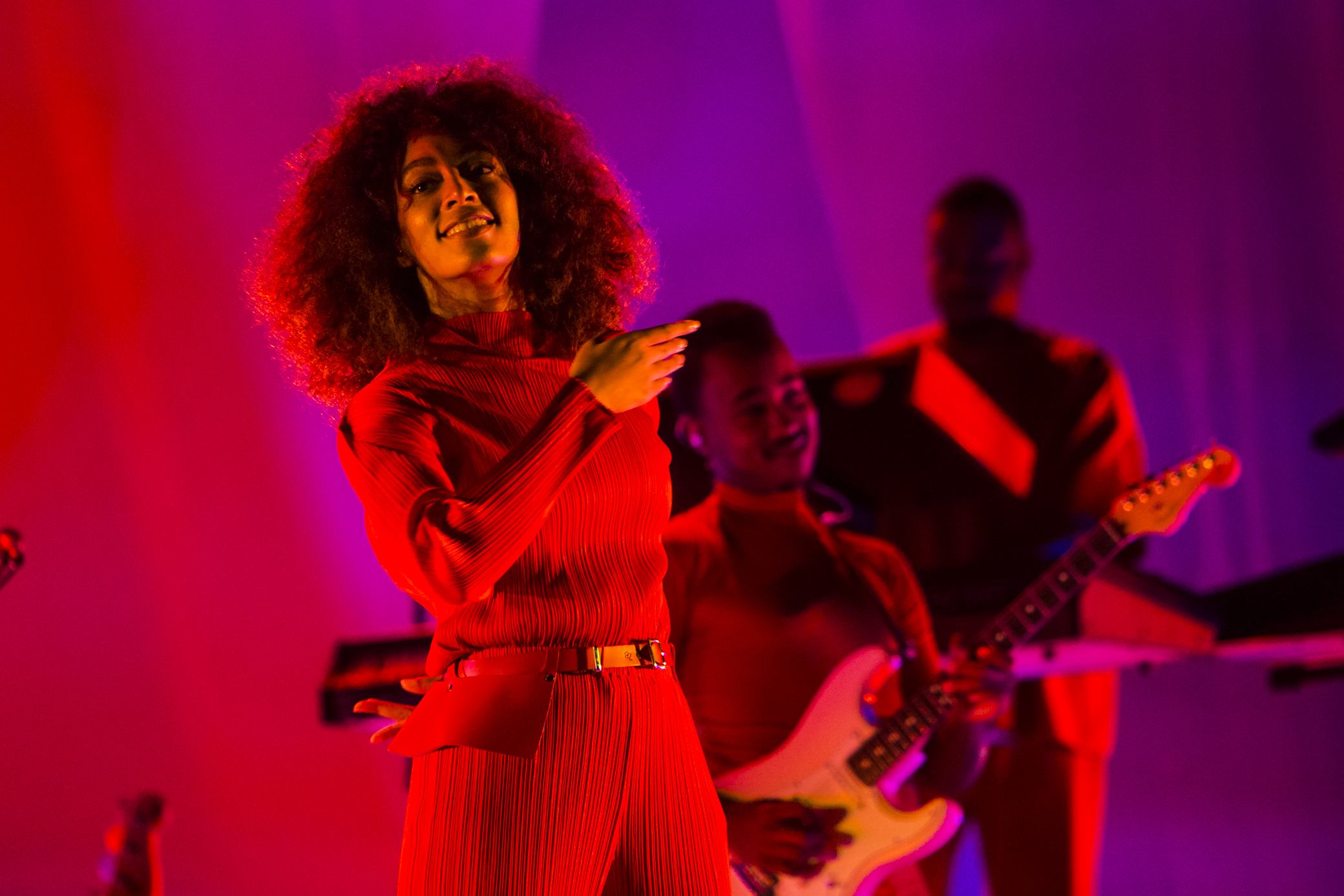 In October, R&B icon Solange teased that her fourth studio album is "imminent this fall." Fall has come and gone, but we're still expecting her follow-up to 2016's A Seat At The Table sometime in 2019. Solange said that the new album is "warmer" than the gorgeous, composed-yet-enraged A Seat At The Table: "There is a lot of jazz at the core. But with electronic and hip-hop drum and bass because I want it to bang and make your trunk rattle." It's sure to be worth the wait.–C.G.